Top News

Gizmodo / Bryan Lufkin

Your Poker Face Doesn't Stand a Chance Against This BS-Busting Machine Algorithm 
Think you're a good liar? Well, soon, the jig might be up: Researchers have developed new technology that reads subtle facial expressions to sniff out bullshit better than humans can.Machines that can read human facial expressions aren't new. But machines are getting a lot better at reading human microexpressions. "Microexpressions" are what psychologists call extremely slight, fleeting facial movements that flicker across someone's visage, like when they're lying through their teeth. Now, researchers at Finland's University of Oulu say they've produced and tested the first AI system that's better at spotting microexpressions than humans are. The paper was submitted earlier this month, released on arXiv, and is awaiting publication."Microexpressions tend to occur when individuals hide their feelings under conditions of relatively high stakes," MIT Technology Review reports. To make AI that can suss out those expressions, the researchers assembled a database of footage of 20 people watching an emotionally charged video, who were forbidden to show any emotions on their faces. Using a powerful camera that captured images at 100 frames a second, the team scrutinized subjects' faces for the exact moment that even tiny changes appeared.The researchers snapped 164 of those valuable, rapid, involuntary, less obvious microexprssions from the group's faces, and then matched each one to the content from the video that elicited it. Voila: A machine algorithm that can spot microexpressions similar to the ones the team teased out from the experiment. Later, 15 humans were shown images of the captured microexpressions, and were then asked to ID them in raw video of the subjects' faces. The machine significantly bested them.One does have to be a bit skeptical, though. While emotion-reading robots are all the rage in robotics right now, can a machine really do a better job sizing up human emotions than another human could? It seems farfetched, but the algorithm's precise detection capabilities might come in handy for psychotherapists and law enforcement. And maybe one day, it could help you at the poker table, too.[Cornell University Library via MIT Technology Review]Top image via Shutterstock

Uncrate /

1972 Lamborghini Miura P400 SV
Uncrate / 1972 Lamborghini Miura P400 SV

Gizmodo / Jamie Condliffe

Bluetooth Will Have Twice the Speed and Four Times the Range in 2016
Since Bluetooth was given an overhaul in 2010 with the 4.0 standard, it's surged in popularity. Now, it's about to get another serious spec bump, providing four times the range, twice the speed and even mesh networking.The Bluetooth Special Interest Group has announced its plans for the future of the wireless standard, and they sound promising. First, it plans to bump its speed by 100 percent without increasing energy consumption. Second, it will increase the range of the low-power Bluetooth Smart standard by up to four times. Elsewhere, it also wants to introduce mesh networking to Bluetooth. That's actually a pretty stunning idea, that would allow devices to used the wireless connection to form building-wide networks, rather than one-to-one links.All told, those features will make the system way more useful. It's worth bearing in mind that this is just the Interest Groups's plan, and it can sometimes take longer for these features to filter through into commercially available products. But as spec bumps go, this is certainly one to be excited about.[Business Wire via VentureBeat via Verge]Image by Tsvetomir Tsonev under Creative Commons license

Gizmodo / Kelsey Campbell-Dollaghan

Architects Say This Apartment Complex Is the Year's Best Building–Here's Why
What do villages look like in a world where most people live in cities? Can close-knit communities even exist in the megapolis of the future? The Interlace, an unusual apartment building that was just crowned Building of the Year, thinks so. The Interlace is an apartment complex in Singapore designed by Ole Scheeren, a German architect who spent many years as a partner at OMA (where he masterminded Beijing's CCTV building). Today at the World Architecture Festival, it was chosen as Building of the Year after two days of presentations from finalists vying for the award.Awards aside, it's easy to see the future in the Interlace. This is a building that anyone who has ever lived in a city–and felt alone there–can relate to. It's an attempt to make tall, dense apartment buildings capable of harboring healthy communities, like barnacles clinging to a concrete wall. And it does so with some really, really clever ideas about massing. A little backstory. In the 20th century, many cities tried to remediate the problem of overcrowding and housing shortages by razing tenements and building apartment blocks lined up along wide, open spaces. The problem with this idea–as we've seen time and time again–is simple: In these towers, there's really no public space. There are individual apartments, there are hallways and elevators, and there are grass patches at their bases, which are themselves often dangerous, ill-maintained, and unpleasant to hang out in.In short, these tower blocks don't give communities room to grow. They don't give anyone a sense of place–they all look the same–and they eliminate the parts of the city where relationships used to thrive–namely, sidewalks, courtyards, and parks. Yet, high-density housing is an increasing necessity in cities where housing in high demand. They're needed. Scheeren's office explains how it responded to that dilemma it with a diagram.In their hands, those towers became play blocks–they picked them up, split them into small pieces, and stacked them at different angles to created a unique pattern of 31 different blocks of varying heights and floors that cluster around eight different beautiful courtyards. Every space is different: Some include community gardens, others have pools or ponds, you might find a reading room or a theater or a dog run at the base of your particular tower. This turns "vertical isolation into horizontal connectivity and reinstates the notion of community as a central issue in today's society," the firm explains. They also have their own names–another crucial way to make spaces feel unique and special. And the pathway up to your apartment doesn't just lead from the street to the elevator to your door; it might wind through a bamboo garden, through a BBQ, or across a workout session. The idea is to create moments in space where people interact–whether than means bumping into someone you know or even just saying hello. "The diversity of the various offerings and atmospheres of natural environment encourage social interaction with the freedom of choice for different gradients of privacy and sharing, contributing to the overall sense of community," the office says. They call it a "vertical village." It goes against all of the 20th century's conventional knowledge about high-density housing–stuffing as many apartments arranged exactly the same way as possible within a given footprint–to create something that's both dense and human-scale. There were plenty of great buildings built in 2015, but few of them go as far to solving one of the biggest dilemmas in modern cities. Check out more images here. Lead image: World Architecture Festival via Bustler. Contact the author at kelsey@Gizmodo.com.

Mish's Global Economic Trend Analysis / noreply@blogger.com (Mike Mish Shedlock)

What's the #1 Predictor of Success in Love?
Here's an interesting article that just came my way from the Washington Post. It's about success in love. Please consider The One Number that's Eerily Good at Predicting Success in Love. When people are looking for a significant other, they often try to find someone whose values, education, earnings, hobbies and even height match their own. But new research suggests there's one promising measure for finding a committed partner that most daters overlook — credit scores.A new working paper from the Federal Reserve Board that looks at what role credit scores play in committed relationships suggests that daters might want to start using the metric as well. The paper analyzed a large proprietary data set of 12 million randomly selected U.S. consumers from the credit reporting agency Equifax over a period of about 15 years. Researchers used an algorithm to find a swathe of committed couples, including some who live together and are not legally married.They found that people with higher (i.e. better) credit scores are more likely to form a committed relationship, as the chart below shows. This was true even after controlling for other differences between partners, like education level, race or income.The researchers also found that having higher credit scores when they started the relationship meant that couples were less likely to separate over the next few years, as the chart below shows. In fact, for every extra 100 points in the couple's average credit score when beginning the relationship, their odds of splitting in the second year fell by around 30 percent. Couples in general are more likely than two randomly selected people to have similar credit scores. Over time, the credit scores of couples actually tend to converge, the study found, from about 55 points to about 22 points over the first four years of the relationship. But if the gap between the individual credit scores was wider at the beginning of their relationship, the couple was more likely to break up as time went on, the researchers found.Trust But Verify"What's your sign?" is so 60ish passé. Today, you need to ask "What's your credit score?" in some sort of polite manner, of course.You could also get right to the nitty-gritty and pay for a credit search.Practical TipIn the "trust but verify" category I offer this tip on what not to say: "Sweetie, what's your social security number? I need it to do a credit check on you."Mike "Mish" ShedlockMike "Mish" Shedlock is a registered investment advisor representative for SitkaPacific Capital Management. Sitka Pacific is an asset management firm whose goal is strong performance and low volatility, regardless of market direction.
Visit http://www.sitkapacific.com/account_management.html to learn more about wealth management and capital preservation strategies of Sitka Pacific.

Uncrate /

1962 Aston Martin DB4GT
Uncrate / 1962 Aston Martin DB4GT
Uncrate / Ferrari F12tdf
Uncrate / CR&S Duu Motorcycle

Mish's Global Economic Trend Analysis / noreply@blogger.com (Mike Mish Shedlock)

What's the #1 Predictor of Success in Love?
Here's an interesting article that just came my way from the Washington Post. It's about success in love. Please consider The One Number that's Eerily Good at Predicting Success in Love. When people are looking for a significant other, they often try to find someone whose values, education, earnings, hobbies and even height match their own. But new research suggests there's one promising measure for finding a committed partner that most daters overlook — credit scores.A new working paper from the Federal Reserve Board that looks at what role credit scores play in committed relationships suggests that daters might want to start using the metric as well. The paper analyzed a large proprietary data set of 12 million randomly selected U.S. consumers from the credit reporting agency Equifax over a period of about 15 years. Researchers used an algorithm to find a swathe of committed couples, including some who live together and are not legally married.They found that people with higher (i.e. better) credit scores are more likely to form a committed relationship, as the chart below shows. This was true even after controlling for other differences between partners, like education level, race or income.The researchers also found that having higher credit scores when they started the relationship meant that couples were less likely to separate over the next few years, as the chart below shows. In fact, for every extra 100 points in the couple's average credit score when beginning the relationship, their odds of splitting in the second year fell by around 30 percent. Couples in general are more likely than two randomly selected people to have similar credit scores. Over time, the credit scores of couples actually tend to converge, the study found, from about 55 points to about 22 points over the first four years of the relationship. But if the gap between the individual credit scores was wider at the beginning of their relationship, the couple was more likely to break up as time went on, the researchers found.Trust But Verify"What's your sign?" is so 60ish passé. Today, you need to ask "What's your credit score?" in some sort of polite manner, of course.You could also get right to the nitty-gritty and pay for a credit search.Practical TipIn the "trust but verify" category I offer this tip on what not to say: "Sweetie, what's your social security number? I need it to do a credit check on you."Mike "Mish" ShedlockMike "Mish" Shedlock is a registered investment advisor representative for SitkaPacific Capital Management. Sitka Pacific is an asset management firm whose goal is strong performance and low volatility, regardless of market direction.
Visit http://www.sitkapacific.com/account_management.html to learn more about wealth management and capital preservation strategies of Sitka Pacific.

Gizmodo / Jamie Condliffe

Adobe's Monument Mode Removes People Waking Through Your Frame in Real Time
At last night's MAX conference, Adobe gave a sneak-preview of a real-time camera feature it's been working on called Monument Mode. It seems to remove people walking through the frame of your picture, there and then, as if by magic. While removing people from an image is certainly achievable in Photoshop if you have multiple images, this is a real-time feature that could, as Adobe shows, become a standard feature for smartphone cameras and remove the need for post-processing. Details of how it works are scant, other than the fact that it uses some new algorithms to distinguish between still and moving objects. You can see it in action in this video, presented by Adobe engineer Ashutosh Jagdish Sharma.It's worth pointing out that this is a technology preview rather than a real working product, so there's no guarantee that it'll become a consumer product. But we sure hope it does.[Adobe via Peta Pixel]

Gizmodo / George Dvorsky

Ancient Mars Was Wetter and Warmer Than We Ever Realized
New data collected by the Curiosity rover shows that Mars was once quite Earth-like, featuring river deltas, lakes, and a warm climate. What's more, the Red Planet may have been able to sustain liquid water at the surface long enough for life to emerge and evolve. Late last month, NASA stunned the science world by announcing the likely presence of liquid water on Mars. The revelation was one in a series of discoveries highlighting the prominent role played by liquid water in the geologic history of the Red Planet, both in the past and today. The latest finding by NASA's John Grotzinger and his team at the Mars Science Laboratory contributes significantly to this line of thinking. Evidence uncovered by the Curiosity rover shows that ancient Mars once featured river deltas, long-standing lakes, a climate much warmer than it is today, and it could sustain surface water for surprisingly long periods time—long enough for life to have potentially emerged and taken root. The new findings were published today in the journal Science.Stacks of CluesThe notion that Mars was once able to sustain large bodies of liquid water at the surface is nothing new. What is new, however, is evidence supporting the idea that large impact craters were once capable of collecting and storing water for substantial periods of time. Unlike observations from space-based cameras, Grotzinger's team was able to leverage the power of Curiosity's on-site presence to discover basin surfaces, or clinoforms. With Curiosity right there, it's like having an actual geologist on the Martian surface.Clinoform sandstones on Mars (J. P. Grotzinger et al., 2015/Science)Curiosity has been romping around the Gale Crater looking for clues left behind in the sedimentary rocks. These tightly packed layers of rock, which formed from the steady accumulations of tiny sediment grains, provide an historical snapshot of the surface. And as we know from studying sedimentary rocks on Earth, these rocks often include evidence of life, such as fossils and microscopic biosignatures. The researchers analyzed sediments along the clinoforms, observing that—in spite of erosion—the basin surface had risen over time. This indicated to the researchers that the land had gotten higher, likely due to the steady accumulation of sediment deposits, a process known to geologists as aggradation. As Gale Crater's northern crater wall and rim gradually eroded, gravel and sand were transported southward in shallow streams. Over the course of time, these stream deposits moved progressively closer toward the crater's interior, where it transformed into finer grains downstream. In other words, the researchers discovered traces of ancient river deltas. These deltas represented the boundary of an ancient Martian lake where fine, mud-sized sediments had once accumulated.Prolonged PeriodsEvidence suggests that these individual lakes, which existed billions of years ago, were stable for 100 to 10,000 years at a time— long enough to spark and sustain life (though astrobiologists aren't entirely sure of this). Evidence for extraterrestrial life has yet to be discovered on Mars, but this latest finding shows that key ingredients were once available for microbial life to originate and evolve. Map showing the location of Curiosity's journey and key study areas (J. P. Grotzinger et al., 2015/Science)The area being studied by Curiosity required at least 10,000 to 10,000,000 years to accumulate, which means these transient lakes were likely fueled by a common groundwater table. "This intracrater lake system probably existed intermittently for thousands to millions of years, implying a relatively wet climate that supplied moisture to the crater rim and transported sediment via streams into the lake basin," write the researchers in their study.To age these transient water bodies, the researchers compared physically similar depositional systems on Earth, for which we have radiometric chronologies."These estimates are imprecise, order-of-magnitude in their quality," explained California Institute of Technology geobiologist Woodward W. Fischer to Gizmodo. "But the important thing is that we can, beyond a single snapshot in time, identify a lake on Mars to recognize that these systems were sufficiently long lived that they left a strong fingerprint in the form of a thick package of sedimentary rocks."A More Temperate Climate?Given that Mars was once able to sustain water for extended periods, it's reasonable to wonder about the Red Planet's ancient climate. Unfortunately, it's difficult to say. "We don't know exactly what the surface temperature of Mars was during that time," says University of Utah Geologist Marjorie Chan. "Many people think overall Mars was warmer and wetter."Chan says that Mars could only likely sustain that climate if the atmosphere was thicker back then."We can tell that these bodies of water had to last for a while because of how the sediment grains are sorted and laid down in multiple layers showing that the environmental conditions allowed sediment accumulation (thickness) over time," she told Gizmodo.Fischer says that all our current understandings of Martian climate can't explain why early Mars was so warm and wet, but the geology has just become much more compelling. "We don't have a great paleothermometer—so to say—for Mars at this time, but all of our observations of the sedimentary rocks show that there were river systems that moved sediment into deltas and ultimately to lakes in the crater," noted Fischer. "And that this water-driven sediment transport and deposition system was fed by a hydrologic cycle sufficiently wet that lasted for a rather substantial amount of time."Fischer likens the problem to the early days of understanding continental drift. Geologists knew that continents were slowly moving, but they didn't understand why. "It often takes observations of exceptional quality to rule out other possible interpretations, to spur serious efforts to explain a fundamental discordance between data and theory," Fischer told Gizmodo. "Mars now has that degree of discordance. There is simply something very fundamental about the climate of early Mars—and perhaps even planetary climates more broadly—that is missing from our understanding."Read the entire study at Science: "Deposition, exhumation, and paleoclimate of an ancient lake deposit, Gale crater, Mars".Email the author at george@gizmodo.com and follow him at @dvorsky. Top image: Artist's impression of what Mars may have looked like billions of years ago, by Ittiz/CC BY-SA 3,0

Gizmodo / Adam Clark Estes

Adidas Wants to 3D-Print  Running Shoes That Perfectly Fit Your Feet
What if you could walk in a store, jog on a treadmill, and walk out with a pair of shoes that are custom manufactured for your feet and gait? That's exactly what Adidas wants to do with its Futurecraft 3D project. And unlike most of the trash produced by 3D printing, the shoes look pretty awesome.Adidas teased a prototype of the new shoes which feature a personalized 3D-printed midsole and a handsome, woven upper. For Futurecraft 3D, the company is partnering with Materialise, a Belgian company with two-and-a-half decades of additive manufacturing experience. Adidas sounds serious about turning this project into the future of running shoes, too."Creating a flexible, fully breathable carbon copy of the athlete's own footprint, matching exact contours and pressure points, it will set the athlete up for the best running experience," reads a release. "Linked with existing data sourcing and footscan technologies, it opens unique opportunities for immediate in-store fittings."So that's pretty futuristic. Still, Adidas is a little late to the 3D printing shoes trend, since there are entire companies that have launched to do just that. Nike is even talking about making it possible for people to 3D-print shoes in their own homes. But there's a chance that Adidas will be the first to offer that incredible-sounding, bespoke experience. [Adidas]Contact the author at adam@gizmodo.com.Public PGP keyPGP fingerprint: 91CF B387 7B38 148C DDD6 38D2 6CBC 1E46 1DBF 22A8

Jalopnik / Michael Ballaban

Holy Freaking Crap: The Top Gear Guys' New Amazon Show Is Doing The LaFerrari, Porsche 918 And McLaren P1 Test
The new car show on Amazon starring Jeremy Clarkson, James May, Richard Hammond, just began its full day of shooting, and it's looking to be a modest affair. There appears to be just barely over 50 people participating. Oh, and also a Ferrari LaFerrari, a McLaren P1, and a Porsche 918.Read more…

Uncrate /

Ducati Diavel Carbon Motorcycle
Uncrate / Ducati Diavel Carbon Motorcycle

Gizmodo / Leah Becerra

Adobe's Photoshop Fix Is One of the Free Best Mobile Apps For Fixing Selfies
For a long time, Adobe has been a name designers and photographers could name drop to let you know they're serious. And because the software wasn't cheap and required some know-how to use it well, it usually worked. But Adobe's free new iOS app, Photoshop Fix, significantly lowers that technical barrier.Adobe's Photoshop Fix is an app built for beginners, which you might remember from a demo at Apple's September event (yeah, the kinda sexist one.) And for the past few days, I've given the app a test run. I've altered a few smiles and taken some unsightly objects out of photos while using a third-gen iPad. And Fix has been pretty impressive.But let me be clear on one point, Photoshop Fix is not a substitute for the full version of Photoshop. What it is, though, is a powerful editing tool that I'm honestly amazed Adobe is making free.Using ItOK, here's a quick disclaimer: I've been using Adobe programs since CS3 was the latest and greatest. But that didn't exactly prepare me for trying out Fix because it's so unlike any of its desktop iterations.For example, finding the tool I wanted to use to apply a certain effect took some guesswork at first. All the tools for editing line the bottom of the screen, like so:After selecting a tool, options for changing things like size, opacity or color pop up on the left. Moving your finger (or stylus) higher or lower will let you make the size of a tool you've selected larger or smaller. Choosing a color works the same way, except you get a nice spectrum to select from.With color selection, editors have the option to choose from an RGB palette for web use or CMYK for print. The app lists a short history of colors you've used before, making it easy to swap colors if you need to go back and forth a lot. Also you can save your own swatches as "themes" in your color library.The one thing I kept forgetting to do after applying an effect was actually saving it. That's because in the desktop version of Photoshop, you could quickly switch back and forth between editing tools. But in Fix, after applying one edited layer you've got to hit a small check mark/circle in the bottom right corner before the app will save your work. Old habits die hard, I guess.Overall, the app was pretty intuitive and didn't slow down, even on the iPad 3's dated A5x processor.Let's LiquifyLiquify's most useful feature is its face warping tool, and getting to it in Photoshop Fix is super easy. After hitting "liquify" from the main set of tools, there's an effect simply called "Face."The app identifies parts of a face it can alter and places small circles on those areas. Tapping a circle reveals the options for widening, shrinking, smiling and more. Tapping outside the face and then directly on the center of the face again will get you back to where almost all the face's features can be tweaked.I tried it on a blurry photo, a selfie and a high-resolution image where everything was sharp and in focus. It worked best on the high-res image, probably because features were easier for Fix to identify.There are other effects within liquify too, but when you use them on a face…Well, let's just say it all takes an ugly turn. Healing Power"Healing" is another big win for Fix, and true to its medicinal underpinning, this feature basically "heals" whatever just messed up your perfect shot. It enlists the power of few goodies from the desktop software in one tool. I decided to try fixing this image from my friend's wedding, where I had taken—what I felt was—an amazing photo of the two newlyweds walking out of the church to the wedding-mobile.Unfortunately though, their wedding photographer ruined the shot by standing behind their electric blue Cadillac. Luckily, Healing did a pretty good job of removing the pesky photog. Not perfect mind you, but good enough.Zooming out, it's not too obvious that the photo was doctored. So for Instagram or Facebook, Photoshop Fix does the job perfectly. But if I were that pesky photographer shooting the wedding, this edit wouldn't quite cut itWorth It?Yeah. It's free with an Adobe ID (which is also free if you don't have one). For hardcore Photoshoppers out there, you can also export your projects from Fix in layers to Photoshop CC for further editing, so it's a nice little tool to have in your mobile editing arsenal.As nice as that option is, the point of Fix isn't to get more serious designers editing on tablets. It's so Adobe can finally get into the apps game in a big way. And for an app to succeed on mobile, it has to be easy to use, inexpensive and somewhat useful. Also, being addictive doesn't hurt. Photoshop Fix, to a certain extent, is all of these things.The app's available today for iPad and iPhone.

TechCrunch / Sarah Perez

SOLS Lets You Buy 3D-Printed Insoles, Customized To Your Feet, Right From An iPhone App
 SOLS, a company taking advantage of 3D-printing techniques to custom print shoe insoles that help alleviate foot and back pain, among other ailments, is today making its product available directly to consumers with the launch of SOLS Flex, a modern-day alternative to Dr. Scholl's inserts which are personalized to the individual customer. SOLS previously worked with doctor's offices… Read More

TechCrunch / Kim-Mai Cutler

A Decade After Being Founded in SF, Kiva Turns Its Focus Toward Zero-Interest Loans For Bay Area Entrepreneurs
 When online donors overloaded the requests of Kiva co-founders Matt Flannery and Jessica Jackley more than a decade ago, they were targeting some of the world's poorest borrowers in places as far away as East Africa and India. But 10 years later, Kiva is shifting its focus back home with a program called "Keep the Heart in San Francisco." It's taking its longstanding… Read More

VentureBeat / Ken Yeung

Apple and Google are the world's top two most valuable brands
Consultancy firm Interbrand has released its latest listing of the world's most valuable brands, and Apple, Google, Microsoft, and IBM have placed at the top of the chart for at least the fifth consecutive year. Apple and Google remain in the top spots  –  the third year in a row that they've been in first and second position, […]
TechCrunch / Matt Burns

The Apple Watch Hermès Collection Is Now Available For Purchase
 #Fashion! The Apple Watch Hermès models are now available for purchase. But not online. These options are only sold in a handful of Apple Store and Hermès retail locations. Prices start at $1,100 for the 42mm single strap option, which is available in black and brown (noir or gauvre), and a red strap (capucine) is available in the 38mm size. The iconic Hermès double strap band costs $1,250… Read More

TechCrunch /

The Blockchain Might Be The Next Disruptive Technology | TechCrunch
TechCrunch / The Blockchain Might Be The Next Disruptiv […]

Engadget / Fast Company

Meet the electric bus that could push every other polluting bus off the road
By Adele Peters
This article originally appeared on Fast Company and is reprinted with permission.
Electric cars might be sexier. But Ryan Popple, who was an early employee at Tesla, is now convinced that electric buses are more interesting.Slideshow-324933
Proterra, the startup Popple runs, designed a sleek new electric bus that drove 258 miles on a single charge in a recent test. That's farther than most tiny electric cars can go and also farther than a daily city bus route.
That means it's ready to start to replace the hundreds of thousands of diesel buses in the country, most of which average less than five miles to the gallon and pump out carbon pollution, soot, and carcinogens like arsenic.
Because the bus saves on fuel, it's actually cheaper over a lifetime of use than alternatives, including hybrid-diesel buses or those running on natural gas. And it's something that anyone can use, democratizing the most advanced alternative transportation technology.
"We're taking a technology that's used to power $100,000 sports cars, and we're putting it into the absolute most accessible transportation asset in the country," says Popple.
Like Tesla, Proterra designed its vehicle from scratch. "I think it's important to cut ties with the legacy technology," he says. "If you tell your engineering group one of the rules they have to stick by is they have to use all the old parts from the parts bin, you're going to end up with a terrible product."
Because electric vehicles work in a fundamentally different way than something that runs on gas or diesel, the old designs don't make sense. The engine is no longer the heaviest part, and you don't have to worry about exhaust or a tank of flammable liquid. New parts—like battery packs—need to go in different places.
Some parts of the new design that were optimized for electricity also have other advantages. The bus is made from carbon fiber so it's ultra-lightweight, so the battery system doesn't have to be as big. But because it isn't made of metal, it also doesn't rust and lasts longer on the road. The weight is distributed more evenly than on a regular bus, so it's also better at acceleration and turning.
It's even easier to manufacture. "Long term, we have a huge advantage over steel bus manufacturers," Popple says. "They're building buses like you'd build a house. They build a steel frame, they rivet things onto it. At our factory, we take in a composite body just like an aircraft fuselage."
An earlier model of the bus, designed for airports or other short routes, only went 30 miles on a charge; a special battery inside could recharge in just 10 minutes. The new version uses the same technology that cars like Tesla use for long-range storage.
In the recent test, the company was hoping that the new bus would drive 200 miles on the track. But it did more than 50 miles extra, and the designers say it will keep improving. "The next milestone I think we'll hit is 300," says Popple.
In real conditions—loaded with passengers, on rough roads, and different weather—it won't go as far. But it only needs to go about 130 miles to cover an average bus route. Then the bus can charge at night. It's also designed to plug into the fast chargers that cities may have already installed along some routes.
"We think we've now hit the range that really removes any sort of range anxiety," Popple says. "There's no physical reason why you couldn't deploy zero-emission, quiet, high-tech buses."
As the battery technology improves, cities can swap in upgrades. The first buses will be sold next year to Foothill Transit, which runs routes in Southern California. Five or six years later, by the time the batteries need to be replaced, the replacements may have a range that's 100 miles or more better.
Popple is convinced that every bus will eventually run on electricity, and the question is just how soon that can happen.
"The business case works today for replacing diesel with electric, but the scale of the problem is so big," he says. "There are diesel bus companies that build 50 buses a week. We can get there—Tesla grew from building a couple cars a week to today a hundred or 200 cars a day. We know technology companies can scale faster than anyone ever expected."
Right now, he talking to a number of U.S. transit agencies. In five years, he hopes he can reach all of them. "We want to talk to that last agency that's about to buy that last set of diesel buses," he says.
He's most excited about the fact that the bus brings clean tech to everyone, rathern than making it a luxury item. When the oil industry recently rolled out a PR campaign fighting higher gas prices in California—saying that it would hurt lower-income families—Popple started thinking that the argument needed to change.
"I don't know why we're encouraging people to buy cars," he says. "It's a terrible investment, you're exposed to oil prices, you have insurance costs. What we should be doing is putting out low carbon mass transit, and helping people get back to work for pennies a day as opposed to dollars."
[All Images: via Proterra]
More from Fast Company:
Why Sweden Is Shifting To A 6-Hour Workday
Fukushima Four Years After The Nuclear Disaster Is A Post-Apocalyptic Wasteland
A Universal Basic Income Is The Bipartisan Solution To Poverty We've Been Waiting For

Gizmodo / Maddie Stone

Elon Musk Clarifies His Plan to "Nuke Mars"
Remember a few weeks back, when Elon Musk explained how we ought to nuke Mars to warm it up? Well, the billionaire was really just speaking off the cuff, and so during a SolarCity launch event in Times Square yesterday, he decided he ought to clarify.The founder of SpaceX doesn't want to nuke the surface Red Planet. He wants to use fusion bombs more powerful than any explosives we've ever built to blast the sky every few seconds, creating a temporary "sun" over each pole. "What I was talking about," said Musk, "was having a series of very large, by our standards, but very small by calamity standards, essentially having two tiny pulsing suns over the poles. They're really above the planet. Not on the planet."Every several seconds," Musk continued "send large fusion bombs over the poles. A lot of people don't appreciate that our sun is a giant fusion explosion," he added, to a reportedly silent audience. What Musk keeps trying to explain here is a scheme for heating up the surface of Mars quickly, in order to make the planet hospitable to plant life. There's a lot of carbon dioxide locked up in Mars' poles as dry ice, and CO2, as we know, is a powerful global warming agent. If we release enough energy over the poles, we might just be able to send all that CO2 skyward, warming the atmosphere enough to kickstart a positive feedback loop and a runaway greenhouse effect. (Check out my detailed explainer on Martian terraforming here).In the end, however, the billionaire's attempts to explain Martian terraforming to the masses seem to only be solidifying his mad supervillian image. For now, it might be best if Musk stuck with crashing rockets into the ocean.[Mashable]Follow the author @themadstone

TechCrunch /

Tesla's Model X Has A Bio Weapon Defense Mode Button (Seriously) | TechCrunch
TechCrunch / Tesla's Model X Has A Bio Weapon Defense M […]

TechCrunch /

Tesla's Model X Has A Bio Weapon Defense Mode Button (Seriously) | TechCrunch
TechCrunch / Tesla's Model X Has A Bio Weapon Defense M […]
Gizmodo / Chris Mills

The New Version of OS X Arrives Today, and You Should Probably Update
OS X El Capitan is officially arriving on the interwebs today, complete with a pretty new background picture, and a boatload of new features. If you've got a compatible Apple computer (which you probably do), you should get ready to download. http://gizmodo.com/hands-on-with-…The best news about El Cap is that it's free, and your MacBook probably supports it. If you are running Yosemite (or actually, any version of OS X since Mountain Lion), you're good to go. You don't even need to be on Yosemite — you can update from older versions too. The complete list of compatible machines looks like this: MacBook (13-inch Aluminum, Late 2008), (13-inch, Early 2009 or later), (12-inch, Early 2015)MacBook Pro (13-inch, Mid-2009 or later), (15-inch, Mid/Late 2007 or later), (17-inch, Late 2007 or later)MacBook Air (Late 2008 or later)Mac Mini (Early 2009 or later)Mac Pro (Early 2008 or later)iMac (Mid-2007 or later)However, to use some of the cooler OS X features like Airdrop and Handoff (which appeared in Yosemite), you'll need to be running a machine from 2012 or later. While Apple has officially confirmed that the update is going to land today, September 30 in the Year Of Our Lord 2015, we don't have a time. But, previous software updates have hit at 1PM Eastern/10AM Pacific, so that's as good a time as any to start hitting refresh. When the update becomes available, you just need to go to the App Store and grab the updater. Make sure you've got a little spare drive space, and a good internet connection: the installer is 6GB. If you want to start anew, you can download the installer, create a bootable USB drive, and install from that; otherwise, just follow the installer's instructions, and make sure you have an hour or so of free time to kill. And, as ever, remember to back up first: shit happens.

TechCrunch / Connie Loizos

Elon Musk Says Tesla Cars Will Reach 620 Miles On A Single Charge "Within A Year Or Two," Be Fully Autonomous In "Three Years"
 Tesla CEO Elon Musk sat down with a Dutch TV show last week and had some interesting predictions to share.
Asked, for example, when he thought the company could produce a car that can "break 1,000 kilometers" (or 620 miles) on a single charge, he said his guess would be "within a year or two," adding, "2017 for sure." Read More
TechCrunch / Romain Dillet

Apple Sells 13 Million iPhones In Opening Weekend, Or 3,000 iPhones Per Minute
 Apple just announced that it has sold 13 million iPhone 6s and iPhone 6s Plus devices over its first weekend. It's a new record for the company as it sold 10 million units last year, and 9 million units in 2013. Read More

Techmeme /

Uber announces UberEVENTS, letting event hosts pre-pay for rides for guests, starting in New York (Megan Rose Dickey/TechCrunch)
Megan Rose Dickey / TechCrunch:
Uber announces UberEVENTS, letting event hosts pre-pay for rides for guests, starting in New York  —  Uber Has A New Pre-Paid Ride Service Called UberEVENTS  —  Uber just announced UberEVENTS, a new service for event organizers to pre-pay rides for their guests.

Techmeme /

Oculus partners with Netflix, Hulu, Twitch, Vimeo, Lionsgate, and 20th Century Fox to provide content for Gear VR and Oculus Rift (Ben Gilbert/Tech Insider)
Ben Gilbert / Tech Insider:
Oculus partners with Netflix, Hulu, Twitch, Vimeo, Lionsgate, and 20th Century Fox to provide content for Gear VR and Oculus Rift  —  You can watch Netflix in virtual reality starting today  —  Netflix is heading into virtual reality.  —  The streaming giant is partnering …

Gizmodo / Casey Chan on Sploid, shared by Casey Chan to Gizmodo

10 awesome bloopers that actually made it into the final cut of the movie
There is so much preparation that goes into a movie and so many takes captured of any given scene and so much work that goes into the camera work and so much practice for the performances but yet, things don't always go as planned. Mistakes happen, lines are forgotten, and bloopers are created. But sometimes those happy accidents end up being better than what the filmmakers originally intended. Here are 10 movie bloopers that ended up in the final cut courtesy of Screen Rant.SPLOID is delicious brain candy. Follow us on Facebook, Twitter, and YouTube.

TechCrunch / Fitz Tepper

Facebook's Ad Chief Boz Announces "Click To Message A Business" Ads
 Today at TechCrunch Disrupt SF 2015, Facebook ad chief Andrew "Boz" Bosworth sat down with Josh Constine to discuss the state of advertising on the social network.
Boz started by discussing Instant Articles and emphasizing how the feature was built to improve the user experience of traditionally waiting 6-8 seconds for content to load. Read More

Gizmodo / Kelsey Campbell-Dollaghan

Apple's Electric Car Could Ship Within the Next Five Years
Apple's electric vehicle project, once a blurry rumor, is coming into increasingly clear focus. A major scoop from the Wall Street Journal today gives us details about the car's team, manufacturing, and a ship date–of 2019.The sources of the Wall Street Journal's Daisuke Wakabayashi are anonymous—he citied "people familiar with the matter"—but Wakabayashi has already given us most of what we know about the project. His sources say Apple is not only accelerating work on its car, but that car could hit the market as soon as 2019. The company has given the so-called Project Titan team a mandate to triple in size, which would put the team at 1,800 employees based on its current 600-member-strong size. What still isn't clear is whether Apple plans to manufacture the car itself, which would represent a shift for the company, which normally contracts out the actual making on its devices. There are many unanswered questions about Apple's automotive foray. It isn't clear whether Apple has a manufacturing partner to become the car equivalent of Hon Hai Precision Industry Co., the Taiwanese contract manufacturer that builds most iPhones and is known by the trade name Foxconn. Most major auto makers build and run their own factories, but that hasn't been Apple's strategy with iPhones or iPads. Contract manufacturing in the auto industry usually is limited to a few niche models.But back in February, Wakabayashi pointed out that Apple is one of the few companies on Earth with the cold, hard cash to do it. One not-altogether-surprising detail of the report is that the first iteration of the vehicle won't be totally autonomous. That's no surprise, given the ship date cited–another detail that the WSJ is careful to hedge, pointing out that this terminology could simply represent the finalization of the product, rather than an in-store sell-by date; what's more, "there is skepticism within the team that the 2019 target is achievable." So we've got plenty of caveats to these specifics–but Wakabayashi's report isn't the only new evidence we've got about the project. Over the past few months, we've seen evidence of major movement happening on Project Titan, and just a few days ago, reps from California's DMV said they had met with Apple about the project. Apple's car is coming–the question, now, seems to be when. [Wall Street Journal]Contact the author at kelsey@Gizmodo.com.

theCHIVE » theCHIVE / Martin

Is masturbation good for you? AsapSCIENCE says yes!! (10 Photos & Video)
theCHIVE » theCHIVE / Martin Is masturbation good for y […]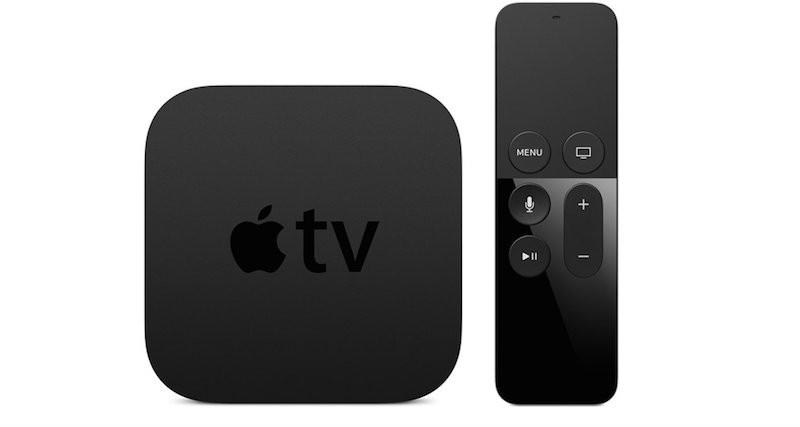 Gizmodo / Chris Mills

Apple TV Games Will Have to Work With the Siri Remote
Apple's upcoming set-top boxes will support third-party controllers for gaming, which is good news for anyone (everyone) who doesn't like gaming with a touchpad. But that still doesn't mean you should expect hardcore games from your Apple TV. In the App Programming Guide for tvOS, Apple outlines requirements for game developers — including, unfortunately, a requirement that all games work with the Siri Remote:Your game must support the Apple TV remote. Your game may not require the use of a controllertvOS games that support controllers must support the extended control layout. All controllers for tvOS are nonformfitting extended controllersGames must be playable using standalone controllers. If you support an extended controller, the game must be playable solely with that controller.The policy is understandable: Apple doesn't want people downloading games that they then can't play, because they don't have the right controller. But equally, it's limiting if every game has to be controllable with a touchpad. [9to5Mac]
Uncrate / Jaguar C-X75

theCHIVE » theCHIVE / Ben

Bask in the brilliance that is Louis C.K. (29 Photos)
theCHIVE » theCHIVE / Ben Bask in the brilliance that i […]

Uncrate /

Ducati Monster 1200 R Motorcycle
Uncrate / Ducati Monster 1200 R Motorcycle

Porsche Mission E Concept | Uncrate /

Porsche Mission E Concept | Uncrate
Porsche Mission E Concept | Uncrate / Porsche Mission E […]
TechCrunch /

Apple's Moment On The Catwalk Is Here | TechCrunch
TechCrunch / Apple's Moment On The Catwalk Is Here | Te […]
TechCrunch /

Apple Introduces The iPhone 6s And iPhone 6s Plus | TechCrunch
TechCrunch / Apple Introduces The iPhone 6s And iPhone […]
Uncrate / Bentley Bentayga
TechCrunch / Sarah Perez

Ahead Of WatchOS 2.0 Unveiling, Developers Built Nearly 11,500 Apple Watch Apps
 Ahead of today's Apple event, where it's expected the company will officially introduce the next version of Apple Watch's software, watchOS 2.0, among other things, app store analytics firm App Annie has released new data on the status of the Watch App Store today. Specifically, the company finds that there are now 11,469 Apple Watch apps live in the iOS App Store.… Read More
Gizmodo / Kelsey Campbell-Dollaghan

The iPhone's New 3D Touch Is the Future of Apple User Interaction—Here's How It Works 
It's official: The new iPhone 6S will have force feedback. But the new feature, called 3D Touch, won't be quite like any other haptic feature Apple has used before.While a few Apple products and competing smartphones have featured forms of force feedback before, make no mistake: Apple throwing the weight of the iPhone behind this emerging form of interaction is a big deal. It's "unlike any experience you've ever seen in an iPhone," said Schiller, also calling it "profound and new."So what, exactly, does that mean?What You'll See and FeelHere's what we know about this new feature from the user's perspective. 3D Touch adds two new distinct levels of interaction to your fingers. There's a "peek" and a "pop," each of which will activate discrete modes of functionality. The peek is the one you'll probably use the most. It opens up a preview-style window into whatever you're touching, be it a link to a website or a map. Pop lets you actually go to that content. Together, the idea is to make the way you interact with your phone far simpler and far faster, cutting away excess taps.The first use case Craig Federighi gave us was the email inbox. You can "peek" at an email to see the content, but if you press deeper—a "pop"—to really open it. Peek will also open up content like Safari pages and flight information, right within the "peek."Another example: Within Maps, you can use peeks and pops to drop pins, grab directions, and other direct routes to functionality within the app.Third party app developers will be able to leverage 3D Touch too. Instagram, one example onstage today, lets you "peek" at a photo in your Explore tab without fully opening them, or pop into the full post. Each of these interactions will be accompanied by haptic feedback—little vibrations that let you know what you're doing on the screen.What's Inside Having secondary and tertiary forms of touch on such a small screen is a risk—it could easily confuse some users, and if it isn't consistent, it could be a massive headache for everyone. That's why the hardware matters so much.First the glass screen, which like all screens, bends and deforms on a microscopic level when you tap it. According to Jony Ive, the system interprets the force of your fingers by measuring the distance between the glass and the phone's backlight, using a layer of capacitive sensors that are embedded against the backlight of the phone itself. When you press the screen, the super-sensitive capacitors can actually measure the "microscopic" change in distance between the glass and the backlight.So 3D Touch is basically just measuring how much your taps (whether hard, enraged, my-flight-just-got-cancelled taps or calm, slight, I-just-woke-up-and-am-browsing-Instagram taps) are displacing your phone's screen.Now for the hardware that provides the feedback.Those buzzes come from an embedded haptic actuator—or as Apple has rebranded it, the "Taptic Engine"—which is similar to the one that provides vibrations in the Apple Watch. This is essentially just a linear actuator, which creates a single buzz with each firing, but this one is very, very fine-grained. Ive says that it only requires a single oscillation to reach full power, compared to the ten oscillations that your current phone probably needs to produce a vibration.Translation: This engine can provide force feedback very, very quickly—and stop it just as fast.Together, both of those hardware features are meant to create a more deft form of user interaction using haptic feedback. When you peek, your finger will get a response buzz of 10 milliseconds. A longer look will gain you 15 millisecond buzz. Presumably, over time, those haptic responses will get more varied and diverse. Theoretically, a finer actuator could be programmed to provide customized and detailed responses—likewise, we may see the capacitor layer of the 6S get more sensitive and provide even more new levels of touch interaction.And that's why Apple using haptic feedback matters: More than anything else, this company is a heavyweight of hardware design. The smallest details of these new nuts and bolts inside your device, which you'll never actually see, have been refined and refined again in a way that most companies can't afford. Those tiny hardware details matter. Apple wasn't first with haptic, but with its hardware and manufacturing expertise, it's trying to be the best.Contact the author at kelsey@Gizmodo.com.
Uncrate / Rolls-Royce Dawn
TechCrunch / Josh Constine

Periscope Is Secretly Building An Apple TV App
 Periscope is developing an app for the new Apple TV, according to multiple sources. It will allow users to watch livestreams on their television that are broadcasted from Twitter's Periscope app. You could consider it a coming of age moment, considering the acquired startup's website is Periscope.tv Tomorrow, Apple will unveil an upgraded Apple TV set-top box that includes an Apple… Read More
9to5Mac /

iPad Pro: 'Monster screen' runs full-sized side-by-side apps, LTE models, keyboard + stylus separate | 9to5Mac
9to5Mac / iPad Pro: 'Monster screen' runs full-sized si […]
Gizmodo / Kate Knibbs

Report: Apple Rejected Justice Department Demands for Encrypted iMessages
The fight between law enforcement and tech companies about encryption and privacy is getting nastier than ever. According to a report from the New York Times, the Justice Department obtained a court order for real-time messages between suspects using iPhones to communicate, but Apple didn't comply. The Times reported on the "standoff" between Apple and the DOJ over encrypted iMessages: Government officials had warned for months that this type of standoff was inevitable as technology companies like Apple and Google embraced tougher encryption. The case, coming after several others in which similar requests were rebuffed, prompted some senior Justice Department and F.B.I. officials to advocate taking Apple to court, several current and former law enforcement officials said.The fight between Apple and the DOJ hasn't come to a lawsuit yet, but tensions have been high for a while. In the past, the DOJ has tried to use the All Writs Act, an antiquated law from the 18th century to force Apple and other companies to comply with requests for users' data.In some cases, Apple can't comply even if it hires a team of law enforcement superfans: Encryption on phones and tablets running Apple's newer (iOS 8) software means that the company can't access password-protected data, whether or not there's a search warrant. In the case this summer, the Times reports that Apple did eventually turn over certain stored iMessages it was able to access through the cloud, but it wasn't the real-time snooping the government wanted. This is another chapter in an unfolding and likely long-term fight, and Apple's not the only tech company at odds with the government and law enforcement over who gets to see data. Microsoft is currently in a similar legal battle with the DOJ. Image via AP

Techmeme /

Snapchat now draws 4B daily video views, putting it on par with Facebook, and doubling its views in just 3 months (Los Angeles Times)
Los Angeles Times:
Snapchat now draws 4B daily video views, putting it on par with Facebook, and doubling its views in just 3 months  —  Snapchat's video push clicks with users  —  Snapchat's aggressive push into curated video appears to be paying off.  —  The social media app, popular with young users …
Techmeme /

New iPhone 6S/6S Plus to retain same storage tiers as iPhone 6: 16GB, 64GB, and 128GB, despite 4K video, increased photo resolution, and other improvements (Mark Gurman/9to5Mac)
Mark Gurman / 9to5Mac:
New iPhone 6S/6S Plus to retain same storage tiers as iPhone 6: 16GB, 64GB, and 128GB, despite 4K video, increased photo resolution, and other improvements  —  Apple Event: New Apple Watch bands, 16GB iPhones confirmed with 7000 series aluminum  —  Starting with the iPhone 3GS …

Uncrate /

Aston Martin DB9 GT Bond Edition
Uncrate / Aston Martin DB9 GT Bond Edition
Poop Fiction / Poop Fiction

theCHIVE » theCHIVE / Mac

Key & Peele's Neil deGrasse Tyson spoof is out of this world (Video)
theCHIVE » theCHIVE / Mac Key & Peele's Neil deGra […]

Uncrate /

Peugeot Fractal Concept
Uncrate / Peugeot Fractal Concept
9to5Mac /

Apple TV 4 hardware revealed: A8 chip, black remote, 8/16GB storage, same ports, no 4K | 9to5Mac
9to5Mac / Apple TV 4 hardware revealed: A8 chip, black […]
9to5Mac /

iPad Pro planned for Sept. 9 debut with iPad mini 4; October pre-orders, November launch | 9to5Mac
9to5Mac / iPad Pro planned for Sept. 9 debut with iPad […]

Gizmodo / Chris Mills

A Clever Google Algorithm Could Make 4K Video Half the Size
Viewers of Silicon Valley will appreciate the earth-shattering importance of compression algorithms. To most everyone else, it's a geeky bit of math that's of no particular interest. But when Google promises an algorithm that can cut the bandwidth needed to stream a video in half, things get a little more interesting. In an interview with CNET, Google engineering product manager James Bankoski laid out the details of the upcoming VP10 codec, the successor to the VP9 codec that is already making your YouTube sessions go better. Among a whole bevy of performance improvements is the headline feature: more efficient compression, so that a 4K video file is half the size compared to VP9. http://gizmodo.com/why-you-should…Google is hoping to have the VP10 standard up and running by the end of next year; after that, it's up to other hardware and software companies to integrate the (free) codec into their products. The fact that Google's codec is free-to-use will likely give it a leg up in the world: rival codecs, like the H.264 alternative favored by Apple, charge device manufacturers a small fee ($0.60) for every H.264-compatible device they ship. [CNET]Contact the author at chris@gizmodo.com.

Gizmodo / Darren Orf

Nest's Got a New Thermostat
It's been quite the four-year journey for Nest Labs, launching two big smart home gadgets and eventually drawing the eye of Google in January of 2014—and it all started with the Nest Learning Thermostat. Today, Nest Labs, now under the Alphabet umbrella, is announcing the 3rd generation of the thermostat that started it all.Technology is filled with all kinds of rumors and speculation — real and fabricated. BitStream collects all those whispers into one place to deliver your morning buzz.Looks can be deceiving, especially since the new Nest looks damn similar to the two before it, but it comes with new capabilities that make it a true successor. For one, the thing is 40 percent bigger and with a sharper display. But the real addition is a new feature called "Farsight." Before, Nest's small profile and lower resolution meant you needed to be about three feet away to see what was on the screen. Now, Nest promises "across the room" viewing, so you don't have to squint to see what your thermostat is up to. "Furnace Heads Up" is another new feature that will run a kind of diagnostic on your heating system twice a year to make sure it's running properly. This will also make its way to the first and second generation thermostats.That's about it. Maybe the most exciting news out of all of this is that the second generation thermostat will drop 50 bucks to $200 (while supplies last) and the new one adopts the old $250 price. If you want to get started on a smart home, now might be the time. Apple Strengthens Its AR Future: You know Hololens? Microsoft face-puter that's one-part prototype and one-part pure future? Apple just pulled one of its top engineers, suggesting that it might finally start taking AR and VR seriously. Apple has AR-like features planned for Maps in iOS 9, but these next-level hires would suggest more could be on the way. [9to5Mac]Remember When Microsoft Had Phones?: Microsoft hasn't had a flagship Windows Phone in quite awhile, but finally the time is nigh. According to Nokia Poweruser, Microsoft is gearing up to launch the Lumia 940 and 940XL along with the Band 2 and Surface Pro 4 on October 19th. Now that Windows 10 software is out there, let's get some MS hardware to run it. [Nokia Poweruser]Why Apple, why: According to a leaked user information sheet, Apple will keep the 16GB model of the iPhone for at least one more year. This seems even more ludicrous than last year because new rumors suggest that the new iPhone camera will be able to shoot in 4k. 16GB? Forgettaboutit. [Cult of Mac]What You Might Have Missed on GizmodoApple TV Rumor Roundup: Everything We Think We KnowAmazon Prime Is About To Get WorseAshley Madison Code Shows More Women, and More BotsThe Steve Jobs Documentary Apple Doesn't Want You to SeeNASA Just Sealed Six People In a Dome For a Year to Practice Mars

Re/code /

Wikipedia Blocks Nearly 400 'Black Hat' Accounts for Shady Editing | Re/code
Re/code / Wikipedia Blocks Nearly 400 'Black Hat' Accou […]

TechCrunch / Connie Loizos

Reserved Tesla's Top-Line Model X SUV? You Can Start Customizing It Now
 If you reserved a "Signature Series" Model X,  the $132,000 version of Tesla's new crossover SUV, you can start modifying it to your heart's delight. Earlier today, the company began opening up the ordering process, enabling early adopters to pick out their interior and exterior colors, and to throw all kinds of add-ons into their respective shopping carts, including… Read More

Gizmodo / Adam Clark Estes

McDonald's Will Serve Breakfast All Day, Thanks to Kitchen Upgrades
It's been just over two years since Gizmodo wondered publicly why McDonald's didn't serve breakfast all day. And that was already years after hungry citizens everywhere wondered why they could eat Egg McMuffins for dinner. Now, McDonald's has heard our call: All day breakfast will be available across America on October 6.So why didn't McDonald's do this years ago? Well, pushing breakfast items past the traditional 10:30am cutoff requires a bit of kitchen shuffling, and there's invariably some risk involved in asking staff to prepare more types of food at the same time. It's now a risk that McDonald's franchise owners are willing to take since they've agreed to rollout the new all day breakfast at over 14,300 restaurants in the United States. Because the consumer is always right."This is the consumers' idea. This is what they want us to do," McDonald's USA President Mike Andres told the press. "That's why I think this could be the catalyst for our turnaround."Exactly how they'll pull this off with kitchens that have been designed to handle breakfast and primetime separately is key to making that turnaround happen. Any given McDonald's restaurant is a fine-tuned machine with each gadget doing a very specific task. Naturally, in order to streamline the new combined process, new gadgets will be required. The Wall Street Journal offers this toaster example:Operators also needed new toasters, because existing units can only be adjusted to warm either hamburger buns or muffins, which toast at different temperatures. Now, most restaurants are being outfitted with two toasters connected together that can toast both buns and muffins at the same time.And yes, it will cost money:Altogether, the investment can range from $500 to $5,000 per restaurant, depending on what equipment franchisees already have, a McDonald's spokeswoman said. Many franchisees have already installed the new equipment.The radical but welcome change in operations comes as McDonald's is trying to restore its relevance in a world that starving for anything but fast food. The Big Mac slingers have been dealing with declining sales for years, and despite efforts to wow us with fancy touchscreen technology and cursing Happy Meal toys, McDonald's has continued to suffer. So it started testing all-day breakfast at select locations earlier this year, and now the chain is giving customers what they want. And you believe you'll be able to eat a McGriddle for dinner in a little over a month?![Wall Street Journal]Image via Flickr

Gizmodo / Alissa Walker

Google's Logo Killed Serifs Because Serifs Had It Coming
Google debuted a serif-free logo today—the first real change to its logo since 1999. And although it's much prettier than the 16-year-old wordmark, the company claimed it was more about functionality than looks: The Google logo has become more and more problematic throughout its existence, and it had everything to do with those serifs.First, a quick primer on serifs: The text you're reading right here, has serifs, the tiny decorative lines attached to the edges of many of the letters. They help your eyes with readability when you've got a lot of text. But serifs are not as useful on text that needs to be shown at many different sizes, like, um, logos. Here's the before and after of Google's logo. See the serifs disappear?So if you watch the evolution of Google's logo in this video, it's all serif for 17 years. You can see it getting simpler and simpler, but through mostly stylistic decisions. First, that so-90s inflated balloon type. Then the Y2K-era version with the beveled edges. Then the same logo, flattened, thanks to Google's own Material Design language evangelizing flat design.But after a tiny tweak a year ago, it was clear the designers were kinda stuck. Google's logo had a big problem.Serifs don't scaleFirst and foremost, scalability. Google's old logo did not shrink well. A serif-y "Google" with all those nubbins is not going to be readable at small sizes, for the same reason that Helvetica sucks for screen text. The spindly letterforms start to disappear, and when it's really tiny, it's essentially useless. The G almost turns into a C. The l looks like i. Coogie!Old favicon (it looks like an 8!) and the new sans serif G, which looks like a G even at half the sizeThis is the same problem that many logos have on smartphone and smartwatch screens, of course, so designers make a version of the wordmark that's just a single letter, known as a favicon. Google had a blue lowercase serif "g" for just these occasions, but it had the same problems as the wordmark (nubbins, spindly). Now, the new singular primary-colored capital "G" will be used as a favicon, and different applications (Google+, Google Maps, etc.) each have their own customized G:Old serif Google Plus (what the hell is that half-g?) and the new Google Plus logoAgain and again, you'll see—serif begone.Serifs suck up bandwidth So the new sans serif G favicon takes care of the scale issue. But the logo itself—the wordmark—still needed to be fixed. When viewed at low resolution, the logo started to degrade in the same way. Google actually has known this for years and had even implemented a workaround for their own identity. Those using low-bandwidth connections would see not the image version of the logo but a close text approximation. Well, not even that close!Instead of giving their low-bandwidth users a crappy experience, a choice was made to not only redesign the logo but also generate a new logo using a vector-based file type called a Scalable Vector Graphic (SVG), which was populated across the company for consistency. SVG is the best file format for logos; it's the way all logos will appear soon. But Google's designers also claim that without the serifs, the new logo was a smaller file size, meaning it can be viewed just fine by Google's low-bandwidth friends:Losing the serifs is a big part of makes Google more accessible to all users, writes the Google Design team. No more giving the low-bandwidth users the short end of the typography stick:This helps us make the design pixel perfect everywhere it's used, and it allows us to optimize these assets for size and latency, including building a special variant of our full-color logo that is only 305 bytes, compared to our existing logo at ~14,000 bytes. The old logo, with its intricate serifs and larger file size, required that we serve a text-based approximation of the logo for low bandwidth connections. The new logo's reduced file size avoids this workaround and the consistency has tremendous impact when you consider our goal of making Google more accessible and useful to users around the world, including the next billion.So that last part sounds a little BS. Google has been busy pushing its "next billion" agenda with tools for people with connectivity issues, like optimizing websites for text and offline browsing capabilities for videos and maps. It sounds humanitarian—and it has great intentions, I'm sure!—but it is all just a plan to get more Google products into more hands in more emerging economies, of course.Is redesigning the logo really just so the next billion can have the same experience as the current billion (which I'm pretty sure no one really cared about)? It's also reminiscent of when Facebook simplified its logo ever so slightly (and they also like to make these kinds of "next billion" announcements).So… are serifs over?But Google could have simply redrawn the serif typeface as an SVG, right? Did they really need to shave off the serifs from a performance perspective? I asked designer Khoi Vinh, who recently joined Adobe as Principal Designer. He sees it as yet another example of Google's engineering-driven decisions."I think part of what Google, as a massive organization populated by incredibly smart people (read: nerds), needs to do in order to make a big subjective shift like this is to root it in objective benefits," he says. "So what makes sense to an engineer when you're redoing a logo? You'll save time and bytes."Remember that story from a few years back about Google testing 41 shades of blue for its search bar, and going against the recommendation of its designers because a certain blue was deemed more clickable by the data? This is a more advanced version of that, says Vinh. "I frankly think that if they went with a more gut instinct approach it would have been fine," he says. "But the bigger story about Google and design for the past several years—since Larry Page took over—has been if they can retrofit design into their org. This is a great example of how they grok design."Yes, Google is taking great strides to embrace design—the designers talk about how these choices fits into the Material Design ethos, Google's larger push for making design more robust—but they still have to rationalize all of it with data.Still, there's something to be said about serifs and readability. Is the age of the serif logo over? Why would a company add the typographical equivalent of bells and whistles when those superfluous spindles will have to be shed eventually for screen optimization? We've seen the same changes happening in other tech logos, especially the ones that will need to be summoned on a smartphone or smartwatch: simpler, streamlined, always sans serif.But Vinh doesn't think serifs will ever be completely gone. "Serifs are sort of like men's neckties. Movies have long predicted their demise because in the future everything would be about efficiency," says Vinh. "But they never go away, because they remind us that we're human."Follow the author at @awalkerinLA

Jalopnik / Michael Ballaban

The Tesla Model X Does 0 To 60 MPH In 3.2 Seconds, Costs Over $100,000
The Tesla Model X is on the way, and though the electric car company hasn't "officially" released any information yet, a huge amount of news just dropped courtesy of the Tesla website. It's going to get 240 miles on a charge, hit 60 MPH in 3.2 seconds, and come with those sweet , sweet doors.Read more…
9to5Mac /

Apple TV 4: Gaming and Siri will be major focuses, expect Bluetooth game controllers + enhanced wireless | 9to5Mac
9to5Mac / Apple TV 4: Gaming and Siri will be major foc […]

theCHIVE /

Elon Musk's tips for success (11 Photos) : theCHIVE
theCHIVE / Elon Musk's tips for success (11 Photos) : t […]

theCHIVE » theCHIVE / Martin

They don't get cuter than Celeste Desjardins (38 Photos)
theCHIVE » theCHIVE / Martin They don't get cuter than […]
TechCrunch / Matthew Panzarino

Apple Is About To Lay Down Its TV Cards
 A new Apple TV is on the way, though, and it could move the needle in more than one industry. According to information I've been able to compile from multiple sources, Apple is about to lay down its cards.
Some of the nuts and bolts are already out there, but no one is really talking about how they fit together. Let's talk. Read More
TechCrunch / Natasha Lomas

Apple Patents Earbuds With Noise-Canceling Sensor Smarts
 Apple continues looking at ways to improve its earbuds — including potentially ditching the iconic white cables which had such a starring role in iTunes ads, back in the day. According a patent published this week, Cupertino is eyeing up making wireless earbuds which also incorporate bone-conduction technology in order to improve voice communications. Read More
Gizmodo / Darren Orf

The iPhone 6s' Biggest Upgrade Is All About That Camera
The iPhone 6s seems to be a boring upgrade as far as aesthetics go. Surprise! It's going to look almost identical to the year-old iPhones already out there. But as we approach ever closer to that September 9 Apple event, more leaks are fleshing out what exactly the 6s is going to deliver on the inside. And it looks like it's all about that camera.Right now, the iPhone 6 has an 8-megapixel camera with no ability to shoot video in 4k. That last fact is quite the bummer for a smartphone in 2015. But according to 9to5Mac's Mark Gurman, Apple's going to change that with the iPhone 6s by adding 4k recording along with an improved 12 megapixel sensor. Gurman also says that the front-facing camera will get some attention with a better sensor for FaceTime recording and selfies, and that the camera app will be updated so that the screen flashes white when you take a picture. This refutes earlier rumors that the iPhone 6s camera would have a separate LED flash on the front. The front camera may also receive panoramic selfies and slow-mo 720p video as well.Apple's next iPhone will likely come with lots of other neat additions like Force Touch and a faster A9 processor, but it's the camera that's getting the most attention. It's one of the biggest upgrades to the iPhone's camera in years and will most likely be the main focus of Tim Cook and company's chat in Cupertino in a few weeks time. [9to5Mac]

TechCrunch / Connie Loizos

Tesla's Model S P85D Just Broke Consumer Reports' Ratings System, Scoring 103 Out Of 100
 Well, this is something you don't see every day. According to a new report out of Consumer Reports, the Tesla Model S P85D,  all-wheel-drive electric sedan, performed "better in our tests than any other car ever has, earning a perfect road-test score." Actually, it did better than that, scoring 103 points in a scoring system that, "by definition," doesn't… Read More

Gizmodo / Maddie Stone

Stephen Hawking's New Theory on Black Holes is Fantastically Insane
Black holes have a rap for being hopeless vortexes of destruction, but what would really happen if you fell into one? According to Stephen Hawking, you might end up in another universe.That's the celebrated physicist's latest answer to the so-called "information paradox" — the conundrum that black holes appear to swallow matter, which, according to the laws of quantum mechanics, is totally batshit insane and not possible. At a public lecture in Stockholm this week, Hawking offered these comforting words to any would-be deep space travelers: "If you feel you are in a black hole, don't give up. There's a way out." According to Hawking's new theory, described in a blog post by the KTH Royal Institute of Technology, there are two ways this terrible situation could end: One, you become permanently stuck in a 2 dimensional hologram on the black hole's edge (shitty, brah). Two, you bust right through into another universe."The existence of alternative histories with black holes suggests this might be possible," Hawking said. "The hole would need to be large and if it was rotating it might have a passage to another universe. But you couldn't come back to our universe."Personally, I'm pretty okay with this turn of events. Sure, winding up in some other universe where the laws of physics are different and all the bonds between all the atoms in your body suddenly break would really suck, but I'll still take that over getting compressed into an infinitesimally small spec of mass for the rest of eternity.[KTH via The Guardian]Contact the author at maddie.stone@gizmodo.com or follow her on Twitter.Top image: Artist's concept of a black hole, via Wikimedia

TechCrunch / Josh Constine

Facebook Goes Nuclear On The Messaging War With Its M Assistant
 All messaging apps are the same no more. A few years ago, there were few differences between SMS and a slew of chat apps like WhatsApp, WeChat, Kik, Line, KakaoTalk and Facebook Messenger. But each have slowly defined themselves differently, whether through simplicity, connections to businesses, media, stickers, games, location, and other features. Read More

Techmeme /

Uber investor finds using Uber is cheaper than owning a car in London or San Francisco (Megan Quinn/Medium)
Megan Quinn / Medium:
Uber investor finds using Uber is cheaper than owning a car in London or San Francisco  —  I Don't Own, I Uber  —  A year after selling my car and going full Uber, I crunched the numbers.  Guess what I found.  —  A little over a year ago, I moved to London and as part of the move, I sold my car.

Uncrate /

Kahn Land Rover Defender 6×6
Uncrate / Kahn Land Rover Defender 6×6

Gizmodo / Andrew Liszewski

Pepsi Made a Blimp That Helps Friends Find Each Other at a Music Festival
When you're truly enjoying yourself at a music festival, it's all but guaranteed that at some point you'll get separated from your friends. So to make it easier to find them again, Pepsi made an app-connected blimp that helps guide lost and lonely revelers back to their pals.Created by UK ad agency AMV BBDO, the half-blimp-half-drone was first deployed at London's New Look Wireless Festival where attendees could download a free smartphone app and use it to request a little help in tracking down their friends amongst the giant mob of people.Using a pixelated display that wrapped almost all the way around the floating sphere, the blimp would provide visual cues as to which direction someone needed to head in order to find who they were looking for—or they could simply follow it as it floated above the crowd.It's a publicity stunt, no question there, but also not a terrible idea. How often have you struggled to find where your friends are sitting in a darkened movie theater? An overhead drone could definitely help there. Or when you're trying to find a specific store at a shopping mall., instead of trying to decipher some complicated map, you could simply follow a drone to your destination. Pepsi, you might be on to something here.[YouTube via Taxi via Ads of the World]
TechCrunch / Drew Olanoff

This App Shoots VHS Quality Video That Bob Saget Would Be Proud Of
 If you long for the shitty quality videos of pre-2000, the ones shot on a camcorder, then this iOS app is for you. Fittingly, it's called VHS Camcorder and it costs $3.99. It's kind of worth it, and that's coming from someone who doesn't pay for a lot of apps. Not only does your video get turned into something with zero HD quality whatsoever, it also sounds like… Read More

TechCrunch / Anthony Ha

Twitter Expands Its Program For Ads Outside Twitter
 Twitter is unveiling several new features for advertisers who want their campaigns to go beyond Twitter itself. And it's giving the program a new name, the Twitter Audience Platform.
Last year, the company launched something called the Twitter Publisher Network, giving advertisers one interface for buying campaigns that ran not just on Twitter's websites and apps, but also… Read More

Uncrate /

2017 Mercedes-AMG C63 Coupe
Uncrate / 2017 Mercedes-AMG C63 Coupe

Gizmodo / Mario Aguilar

Could Google Decide the Next Election With Its Search Algorithm?
We trust Google not to be evil, but new evidence published by prominent psychologist Robert Epstein suggests that if it wanted to, Google could undermine democracy–simply by tweaking its search algorithm.In an article on Politico Epstein describes the findings, published today in the Proceedings of the National Academy of Sciences. Along with his colleague Ronald Robertson, Epstein created a fake search engine called Kadoodle (Kadoodle!) and used it to test how different search results might affect a person's decision to vote for one candidate or another:In our basic experiment, participants were randomly assigned to one of three groups in which search rankings favored either Candidate A, Candidate B or neither candidate. Participants were given brief descriptions of each candidate and then asked how much they liked and trusted each candidate and whom they would vote for. Then they were allowed up to 15 minutes to conduct online research on the candidates using a Google-like search engine we created called Kadoodle.According to Epstein, the candidate who was favored by the search rankings rated better on likeability, trust, and ultimately on voting preference. Epstein and Robertson call this the Search Engine Manipulation Effect (SEME).The new work is a followup to a controversial study conducted by Epstein and Robertson last year concerning SEME. In that case, instead of using hypothetical candidates, the researchers tested for SEME using real candidates and real voters. Search rankings were found to sway undecided voters by 15 percent or more.Now, Epstein uses strong language in describing these findings."Given how powerful this effect is, it's possible that Google decided the winner of the Indian election," he writes. On the surface, you might say this is true. Google search results have to show up one way or another, and just like all media we consume, the way they show up is going to influence the way people think. Epstein goes on to recount a series of ways in which Google might alter its algorithm to deliberately sway an election. This is not the same as saying Google is actively and/or nefariously affecting the way people vote, as the Guardian noted at the time of the Indian election study. The company quite rightly responds that it's simply trying to provide people with the answers they're looking for. But is it really that far-fetched of an idea? Google has its political positions on a number of issues, not to mention a huge economic interest in the outcomes of elections. If it really remained completely neutral and didn't use its product to try to influence politics, it'd be the first media company to remain so stoically unbiased.[Politico and PNAS]
Uncrate / 1981 BMW M1 Coupe

Gizmodo / Sean Hollister

Here's The Box That Can Turn a Puny Laptop Into a Graphical Powerhouse
USB Type-C is shaping up to be the holy grail of ports. It can charge your laptop, deliver 4K video, and transfer loads of USB data all over a single cable—all at the same time. What could be better? You're looking at the answer. What you see in these pictures is a hub that uses Intel's Thunderbolt 3, a supercharged version of USB-C with double the bandwidth. What does that actually mean in practice? It's fast enough that you can actually augment the power of a relatively weak laptop with an external graphics card… yes, while still charging the laptop… driving two 4K monitors… and powering your USB devices all at the same time. Here's what that looks like:That's right: with just a single USB-C Thunderbolt cable plugged into the side of this super thin, super light laptop we spotted at IDF 2015, you get three USB 3.0 ports, two HDMI ports, two DisplayPorts, external audio, and ethernet all at the same time. Plus an extra USB Type-C port for—in this case—attaching a ridiculously-fast external solid state drive. The best part isn't the plethora of ports, though: it's the fact that this sleek box has an external graphics chip inside. In this case, an AMD Radeon R9 M385. Hello, games!What if you need even more graphical muscle? Say, if you want to plug your thin and light laptop in at night and play some Grand Theft Auto V? Thunderbolt 3 can handle a way bigger external graphics card dock, too. Here's what it looks like with a full-size AMD R9 200 series graphics card, delivering a respectable framerate in the Unigine Heaven benchmark. Sadly, all of these Thunderbolt 3 boxes—and the laptop—are just Inventec reference designs, not commercial products yet. Plus, Intel won't say what they might cost or when they might arrive, though the first real Thunderbolt 3 products will allegedly start hitting the market by the end of the year. Will manufacturers actually build external graphics solutions with Thunderbolt 3? "Watch this space," says Navin Shenoy, an Intel executive.Contact the author at sean.hollister@gizmodo.com.

Gizmodo / Joanna Rothkopf on Jezebel, shared by Annalee Newitz to Gizmodo

FDA Officially Approves 'Female Viagra' 
The Food and Drug Administration officially approved a drug called flibanserin designed to treat women with hypoactive sexual desire disorder. The drug will be manufactured by Sprout Pharmaceuticals and will officially be sold under the name 'Addyi.'Politico reports: But the agency's decision… comes with a requirement that the company take steps to ensure doctors prescribe flibanserin carefully and make women aware of its health risks. The drug will only be available through certified health care professionals and certified pharmacies. It will come with a black boxed warning to highlight the risk of severe blood pressure drops and fainting in patients who drink alcohol or use certain other drugs during treatment.The FDA has also requested three more studies focused on the interaction between the drug and alcohol consumption. The drug was up for approval two times before (first in 2010), but it was rejected both times.Flibanserin works by gradually increasing the amount of neurotransmitters noradrenaline and dopamine into the cerebral cortex — essentially bumping up the motivation factor and making the prospect of sex more exciting."Today's approval provides women distressed by their low sexual desire with an approved treatment option," said Dr. Janet Woodcock, director of the FDA's Center for Drug Evaluation and Research. "The FDA strives to protect and advance the health of women, and we are committed to supporting the development of safe and effective treatments for female sexual dysfunction."Contact the author at joanna.rothkopf@jezebel.com.Image via AP.

TechCrunch / Romain Dillet

Here's Samsung's Answer To The Apple Watch
 Last week, Samsung held a big conference in New York. While many anticipated the announcements of the Galaxy Note 5 and the Galaxy S6 Edge+, the company also teased a new upcoming device — the Samsung Gear S2. This new smartwatch looks nothing like the Samsung Gear S. It's a smaller, more fashionable watch that will go head-to-head against the Apple Watch. Read More

Gizmodo / Patrick Allan on Lifehacker, shared by Sean Hollister to Gizmodo

Check If Your Data Was Leaked In the Ashley Madison Hack
If you're concerned that your data, or the data of someone you know, was leaked in the recent Ashley Madison hack, web site Trustify can let you know. http://lifehacker.com/ashley-madison…The hack on the affair-assisting site supposedly affected around 37 million accounts, and that means a lot of people are wondering if their data was leaked, or if their significant other's name is on the list. Private investigation service Trustify is making it easier to check with a page dedicated to scanning the released files for any email address. Just enter an email and click Find Out Now to see if that email was part of the data dump. Depending on the type of account attached to the address, it could contain anything from sexual preferences to the last four digits of a credit card number (if it was a paid account).http://gawker.com/whats-actually…Trustify's privacy policy says they won't share your info without consent, but if you're skeptical about giving out your email address, you could try searching the Ashley Madison data yourself—but it's hard to come by, and there are a lot of fakes out there. Another service, Have I Been Pwned, will also let you search for email addresses in the leak, but they'll only let you know if you've verified your email address and subscribed to Have I Been Pwned's email notifications (a precaution used to ensure people don't search for someone else's email address).It should be noted that finding someone's email address or name on the list doesn't necessarily mean that person was a real user. As computer security blogger Graham Cluley explains, Ashley Madison did not verify email addresses for new accounts:…I could have created an account at Ashley Madison with the address of barack.obama@whitehouse.gov, but it wouldn't have meant that Obama was a user of the site… Journalists and commentators would be wise to remember that the credentials stored by Ashley Madison must be considered suspect because of their shonky practices, even before you start considering whether any leaked databases are falsified or not.Also, if you're planning to search the emails of your friends or significant others, really think about whether that's something you want to find out or not.Check If You've Been Exposed On Ashley Madison | Trustify via Wired

theCHIVE » theCHIVE / Phil Nye

Guy makes V6 engine out of paper (Video)
theCHIVE » theCHIVE / Phil Nye Guy makes V6 engine out […]
Uncrate / Mindfulness
Uncrate / Google OnHub Router

Uncrate /

Lamborghini Aventador Superveloce Roadster
Uncrate / Lamborghini Aventador Superveloce Roadster

Gizmodo / Casey Chan on Sploid, shared by Casey Chan to Gizmodo

Seeing a gun fire at 73,000 FPS is absolutely definitely the most incredible thing
Wow. Ten thousand wows couldn't even begin to explain how much amazement and pure jaw dropping wonder that I'm feeling after seeing a gun fire off a shot at 73,000 frames per second. We've seen bullets and other guns get shot in slow motion before but not anything like this, the visible force and pressure and explosion and dance of fire and ghost of a bullet trail and mini mushroom cloud that we get to see is just simply incredible. The detail, man.The footage was taken by the always wonderful folks at Mythbusters. Adam Savage might have been more stunned than me and that dude has seen everything.SPLOID is delicious brain candy. Follow us on Facebook, Twitter, and YouTube.

Gizmodo / Kiona Smith-Strickland

Apollo Astronaut Says UFOs Came to Prevent Nuclear War
The sixth man to walk on the Moon says that pacifist alien visitors tried to create world peace by disabling missiles during Cold War weapons tests. Edgar Mitchell, who walked on the Moon during the Apollo 14 mission in 1971, told Mirror Online in a recent interview that he believes the UFOs reported around military bases during the Cold War were on a mission to prevent a nuclear war between the U.S. and the Soviet Union."My own experience talking to people has made it clear the ETs had been attempting to keep us from going to war and help create peace on Earth," he told Mirror Online in a recent interview. He added, "I have spoken to many Air Force officers who worked at these silos during the Cold War. They told me UFOs were frequently seen overhead and often disabled their missiles. Other officers from bases on the Pacific coast told me their [test]missiles were frequently shot down by alien spacecraft. There was a lot of activity in those days." Mitchell has been an outspoken believer in extraterrestrial visitors to Earth since his return from the Moon in 1971. He grew up in New Mexico, not far from Roswell or the White Sands Missile Range, where the first nuclear bombs were tested. "White Sands was a testing ground for atomic weapons – and that's what the extraterrestrials were interested in. They wanted to know about our military capabilities," said Mitchell.[Mirror Online]Contact the author at k.smithstrickland@gmail.com.

Gizmodo / Kaila Hale-Stern

Man Pretends to Be Target Rep, Trolls Angry Idiots on Facebook All Day
After Target announced that they would be making their toy section gender neutral—no signs demarcating toys for "girls" or "boys"—some people were upset by the move and took to Target's Facebook page. They didn't expect the response they got from user Mike Melgaard, who pretended to be an official Target customer service account.All Melgaard needed to fuel outrage and confusion was a Facebook account he created called Ask ForHelp that sported the Target bullseye logo. Ask ForHelp was obviously not verified, but most people didn't care, interacting with Melgaard and growing increasingly irate as he trolled their gender neutral hatin' ways. Ars Technica points out that "rather than checking for a verified blue checkmark or other proof of its legitimacy," they believed that Ask ForHelp was legit at first glance and sought repeatedly to report him to Target overlords. When Melgaard screencapped his shenanigans and posted them to Facebook, the prank went viral.The comments following Target's toy signage announcement are surprisingly nasty. It's evident from some of the posts that people weren't sure what the announcement meant, accusing Target of a wide range of politically correct capitulations and declaring their intention to now shop at Walmart. Usually such comments would go unread or receive a neutral customer service response. Melgaard had other plans.Melgaard got away with posing as a "Target rep" for 16 hours despite numerous reports before he was finally shut down. Target hasn't addressed his trolling specifically, but rather invited disgruntled haters to call them with their concerns. For his part, Melgaard told Ad Freak that he did it mostly for the lulz. "I definitely side with Target and support their decision wholeheartedly," Melgaard said. "That being said, this was, for me, more about the laughs. I absolutely love satirical humor, and I think America could use a little more laughter."Don't forget, kids: someone on the Internet is always watching you comment.[Ars Technica; Ad Week; Mike Melgaard on Facebook]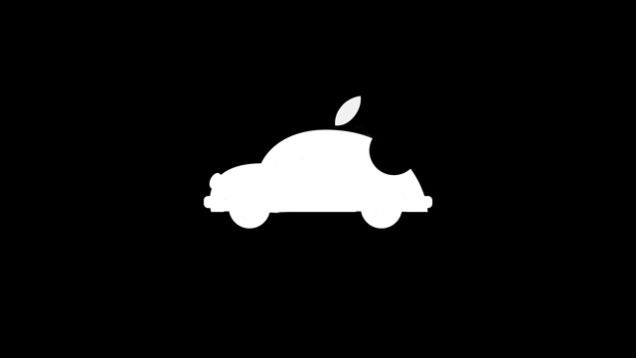 Gizmodo / Darren Orf

That Apple Car May Be Further Along Than We Thought
Apple seems to want a little piece of everything that could possibly be considered "technology," and its most ambitious undertaking is its rumored autonomous vehicle—the Apple Car. And now, according to a report from The Guardian, the Apple auto hearsay is becoming more fact than fiction.Basing its report on documents obtained by a public records act request, the Guardian writes that Apple engineers met with officials from GoMentum Station—a disused World War II-era base in Concord, California, that conveniently has 20 miles of paved highways and city streets—in May. GoMentum Station is like an Area 51 for autonomous tech: The base is still guarded by the military and closed to the public. Because of this intense security, the old San Francisco-area navel base has become a perfect spot for auto and tech companies to test their driverless four-wheeled creations in secrecy, and that's exactly why Apple engineers came calling, asking for ways they could schedule tests to avoid any prying eyes.Here's a video from Honda testing its automated tech at GoMentum Station: Companies like Google and Mercedes-Benz test autonomous cars on public roads, but to do so, they've had to divulge tech specs on their projects to pass inspection. If Apple's known for one thing, it's secrecy; the idea that it would open up its autonomous car playbook this early in the game seems extremely unlikely. So an old nearby naval base would serve as the perfect temporary substitute for the real thing. When questioned by The Guardian on whether Apple was indeed a client at GoMentum Station, the owner Randy Iwasaki remain tight-lipped:"We had to sign a non-disclosure agreement with Apple. We can't tell you anything other than they've come in and they're interested."Of course, an early negotiation for room to conduct secretive testing and an actual road-ready car are two very different things—the bookends to what will likely be a years-long journey. But Apple entering the auto business now seems all but certain. Let's just hope they don't call it the iCar.[The Guardian]Image by Michael Hession

Gizmodo / Darren Orf

Alphabet Wants To Start Breeding Experimental GMO Mosquitoes
Google, soon-to-be Alphabet, is in the business of thinking up weird futures. Internet delivered by giant condom-looking balloons? Yep. Phones you can rip apart and piece back together? You betcha. Creating genetically-modified mosquitoes to fight malaria? Of cour—wait, what?Technology is filled with all kinds of rumors and speculation — real and fabricated. BitStream collects all those whispers into one place to deliver your morning buzz.According to a report by The Information, Linus Upson, an exec within Google who helped create Chrome, wants to start a project looking at GMO mosquitoes as a way to fight malaria and Dengue fever all around the world. The idea is an interesting one if not exactly 100 percent original. Companies like the British-based Oxitec have conducted controlled experiments with modified mosquitoes for years, starting with the Cayman Islands in 2010. Earlier this year, Oxitec submitted for approval from the FDA to send GMO mosquitoes in the Florida Keys to help combat the spread of Dengue fever. However, the FDA has some concerns and local residents saw themselves as "guinea pigs" for some Jurassic Park-esque experiment, according to The Washington Post. However, the experiment was carried out in Brazil with huge success, seeing a 95 percent drop of disease carrying insects. If there's one thing that Google can land to the GMO mosquito conversation, it's funding and a sense of legitimacy. The project is still in the early planning phases so we may not hear about any official news or study results for some time, but it would be one of the first projects that would fall squarely inside Alphabet's more experimental wheelhouse rather than Google's own. [The Information via Business Insider]iPad Mini Gets More Tricks: Despite its, well, miniature size, Apple will be bringing splitscreen app support to the upcoming Mini 4, according to 9to5Mac. Aside from some new software tricks, it'll be coming with a faster processor, too—at the very least, we can expect the Air 2's A8 processor. Seems like a better update that just gold.PastC More Like It: CurrentC, the mobile payments app backed by Wal-Mart and CVS, may not launch in 2015 at all, making it a solid two years behind Apple pay and lots of other mobile payment options. Previous partners Rite Aid and Best Buy have seemingly given up on CurrentC's mobile payment promise. It's ship-jumping time. [Recode]Facebook's Twitter: Facebook is already becoming a formidable force in how news is delivered in the digital age. Business Insider has reportedly seen internal screenshots of an upcoming app that will allow publishing partners to blast out breaking news to users smartphones. Potentially useful? Yes. Annoying? Most likely. But the service is supposedly in the earlier stages, so it might be awhile before we see exactly what form Facebook's new app will take. [Business Insider]PS4, Now With YouTube Livestreaming: It's no longer just a games thing. Livestreaming is everywhere, and a leaked firmware update for the PlayStation 4 suggests that YouTube livestreaming will be coming to the PS4. You can also upload clips to YouTube, albeit only 10 seconds, which seems pretty limited. Still, the idea of easily streaming your gaming sessions to the largest online video website seems like a good one. [Gematsu]What You Might Have Missed on GizmodoDropbox Refuses to Explain Its Mysterious Child Porn Detection Software9 Animals That Masturbate (Other Than Humans)Could You Charge an iPhone With the Electricity in Your Brain?The World's First Reversible Micro-USB Cable Rivals the Invention of the WheelWatch the Increditble Force of a Typhoon Move a Skyscraper's 720-Ton Mass DamperParanoia Made Me a Better Computer UserImage via FEMA/Getty Images

Uncrate /

1956 Porsche 356 A 1600 Speedster
Uncrate / 1956 Porsche 356 A 1600 Speedster
Techmeme /

Sources: Apple's live TV streaming service now slated for 2016 launch as licensing talks stall (Bloomberg Business)
Bloomberg Business:
Sources: Apple's live TV streaming service now slated for 2016 launch as licensing talks stall  —  Apple Said to Delay Live TV Service to 2016 as Negotiations Stall  —  Apple Inc. customers waiting for the company to revolutionize live television as it did for music and phone service …
Gizmodo / Adam Clark Estes

iPhone 6s Rumor Roundup: Everything We Think We Know
How do you make the best iPhone ever even better? That's the perennial question, one that's inevitably easier to answer as Apple releases innovative new products. This year, the fan universe finds a plethora of clues in the company's wearable computer. The iPhone 6s, these clues suggest, will be a giant Apple Watch.That's an optimistic outlook. Skeptics will be quick to suggest that the next iPhone will try to correct the flaws of the last iPhone—specifically, the infamous bending problem. Either way, as usual, all signs point to a (very) slightly bigger, faster, feature-rich iPhone.What will it be called?I'll give you three guess. Actually, screw that I already told you. Apple's new pocket computer will almost definitely be called the iPhone 6s. Naturally, the larger version will be called the iPhone 6s Plus—although, since that's many syllables long some think it could be called something different. Why not the iPHONE 6S? (Emphasis intentional.)As with the iPhone 6 release, some people also think that Apple is going to resurrect that "c" naming scheme. That would suggest a new line of colorful, cheaper iPhones that kept the specs from the current iPhone 6 line. Based on the sales of the iPhone 5c and the growth it brought to Apple, this isn't such a crazy idea. This tweet from popular leaker Evan Blass seems even more certain: Sounds like iPhone 6s, 6s Plus, and 6c will all arrive concurrently.— Evan Blass (@evleaks) August 11, 2015There is a crazy version of it, though. Last month, speculation circulated that Apple's out-of-left-field update to the iPod Touch hinted at plans for a smaller, 4-inch iPhone in a nostalgic nod back to the much missed iPhone 4 form factor, perhaps one even called the iPhone 6c. And that rumor is still flying around like an annoying gnat. You could also imagine, based on precedent, that Apple would call this fictional phone the iPhone Mini. That said, there's still little evidence that Apple will actually release a new size or a new "c" series this year, so keep guessing.DesignDo you have a beautifully slim and sleek iPhone 6? Congratulations, because it's unlikely that anybody will be able to distinguish your soon-to-be-passé model from the brand spanking new iPhone 6s. Just as the company's done every year since it started the "s" series in 2009, Apple is expected to leave the design of the rumored iPhone 6s almost exactly the same. You could argue that the 5s is the exception to this rule since the addition of the Touch ID-enabled home button was easy to spot, but that's not likely to happen again this year.But there is evidence that Apple will make some significant design improvements that will be indistinguishable to the untrained eye. The most noteworthy, perhaps, are tiny tweaks in the thickness of the rear casing, an apparent move to correct the flaws that caused Bendgate. From the outside, these tweaks will reportedly change the dimensions of the new iPhone ever so slightly. Meanwhile, the rumored addition of Force Touch capabilities will apparently make the device approximately 0.2-millimeters thicker. Again, you won't really be able to tell the difference.But! All those little things aside, many people believe that Apple will expand the range of iPhone colors to include a rose gold or pink model in addition to the current gold, space grey, and silver lineup. The rose gold and pink rumors likely refer to the same hue, and as longtime Apple rumor render master Martin Hajek envisions it (above), might simply look a little bit more bling-friendly. This is not a crazy idea at all since the Apple Watch comes in rose gold. However, the rose gold option is only available on the very expensive Apple Watch Edition, which is made out of real rose gold. A solid rose gold iPhone is a pretty crazy idea, but it's feasible that Apple will just anodize aluminum to match the rose gold color.SpecsThis is where things get more interesting. Like every "s" series before it, the iPhone 6s will reportedly get a nice spec bump, both on the logic board and the camera. The most noticeable upgrade, however, is rumored to involve the addition of Force Touch technology on the display.First, let's talk logic board. It seems almost certain that the new iPhone will come equipped with an A9 chipset, reportedly manufactured by Samsung. This next-generation processor is supposed to be 35-percent more power efficient, 15-percent smaller, and 20-percent faster. The real speed, however, will come from the rumored 2-gigabytes of RAM that the new iPhone logic board will be packing. (The iPhone 6 comes with an A8 chip and only 1GB of RAM.) On the wireless side of things, you can expect even more speed from a brand new Qualcomm MDM9635M LTE chip that will offer speeds of up to 300 Mbps.Leaked images show that Apple manages to pack all of these goodies onto to logic board more efficiently. A side-by-side comparison of the iPhone 6 logic board and the rumored logic board for the iPhone 6s shows fewer chips on a slightly smaller surface area. That includes a new and improved (and slightly smaller) NFC chip. All things told, the new streamlined layout could mean good things for battery life.Now let's talk about Force Touch. If you own an Apple Watch, you already know about the convenience of a touchscreen that can distinguish between a tap and a deep press. Many dependable sources say that Force Touch is now coming to the iPhone 6s, and it's designed to save you all kinds time. Just imagine doing a deep press on Apple Maps to pull up turn-by-turn directions or in the Music app to add a song to a playlist. App developers, of course, will think up a million new ways to use the technology, so the most interesting use cases are still to come.Finally, there's the camera. Those of you who can remember the very first generation of camera phones will be blown away by the well founded rumor that the new iPhone will gain a 12-megapixel camera that's capable of recording 4K video. It might even come with a dual-lens system that allows for optical zoom. Daring Fireball's John Gruber is calling this the "biggest camera jump ever" for Apple's flagship device, one that " somehow takes it up into DSLR quality imagery." And, frankly, that sounds awesome. Who wouldn't want DSLR quality inside a sliver of glass and aluminum that can also place phone calls, browse the web, and give you relationship advice? But we're not ready to proclaim that DSLR images have finally come to smartphones until we take a few pictures of our own. Regarding any other potential spec bumps, you can probably expect some improvements in the Touch ID arena that will make fingerprint-reading a little bit faster. You can maybe expect that 16 GB will no longer be offered as the base model, though rumor mongers don't necessarily agree on that. And you can probably forget about a fancy sapphire display because, well, just don't get your hopes up.iOS 9Short of any last minute surprises, we already know what iOS 9 looks like. In fact, we know more about the newest version of operating system, since Apple launched a public beta program this year. With its new Proactive features, iOS 9 is smarter and more intuitive, since it learns your behaviors and anticipates what you're going to do when you use your phone—just like Google Now. Siri will also get an injection of intelligence that, we hope, will finally make the AI actually useful.The upgrade also brings public transit capabilities in Maps, and a new News app that brings a native Flipboard-like experience to Apple's mobile devices. The Notes app is getting some nice new features, like turnkey to-do lists and embedded media. Other than that, iOS 9 will include a bunch of under-the-hood upgrades that will improve performance, security, and battery life.How much will it cost?Don't expect any huge surprises here. As always, nobody expects Apple to mix up the pricing structure too much with the new iPhone. If tradition holds, the iPhone 6s will start at $199 with a new contract and the iPhone 6s Plus will start at $299. That would likely bump the iPhone 6 down to $99 with a new contract and presumably make the iPhone 5s free. At least that's how things shook out last year.There's always a chance that things could get weird this year. Verizon just recently announced that it would stop doing two-year contracts and no longer subsidize phone sales. That could mean that Verizon customers would have to pay full price—probably $650—for the new iPhone. AT&T and T-Mobile have similar month-to-month offerings that also preclude the benefits of a subsidized iPhone. All that said, iPhone subsidies are usually bullshit in the long run.When will it be available?Keeping the back-to-school tradition, Apple is expected to announce the new iPhone the week after Labor Day, probably on September 9. (Last year, the iPhone event was also held on September 9.) Apple is reportedly already in mass production for the new devices and expecting more orders than ever. If all goes as planned, pre-orders will start on September 11 and the official release will happen on September 16. We expect lines to be forming right about now-ish.Just kidding, that would be crazy. Or would it?Illustration by Michael Hession

Gizmodo / Kaila Hale-Stern

Is Having A Baby More Depressing Than A Death In the Family?
A study of new parents out of Germany makes the claim that having a baby is more hazardous to mental well-being than divorce or the death of a partner. Researchers followed 2,016 previously childless German couples from the birth of their first baby until about two years after. Repeatedly asked the question "How satisfied are you with your life, all things considered?", the participants rated their wellbeing from 0 (completely dissatisfied) to 10 (completely satisfied). The question was phrased broadly rather than child-specific "because it is considered taboo for new parents to say negative things about a new child."The main goal of the study was to explore why the birthrate in many developed countries has dropped and remained low, and why there is often a disparity between how many children people say they want and how many they have. The couples were generally satisfied prior to the birth of their baby, with happiness growing in anticipation. But following the child's birth, only 30% of parents reported the same or greater levels of satisfaction. The rest—70%—said that their happiness had decreased. A lot.Of those new mothers and fathers whose happiness went down, 37 percent (742) reported a one-unit drop, 19 percent (383) a two-unit drop and 17 percent (341) a three-unit drop.On average, new parenthood led to a 1.4 unit drop in happiness. That's considered very severe.Talking about both parenthood and childfree lifestyles is in vogue these days, and it's hardly surprising that new parents reported states of disgruntlement. Having a newborn or a young baby is difficult, fraught with sleepless nights and previously unknown challenges (so says my Facebook feed). The results from the study give pause because the severity of the "happiness drop" is extreme by comparison to other studies that have used the same measurements. Divorce has figured in as a 0.6 drop and the death of a spouse or partner at 1.0. Babies averaged a 1.4 drop, and parents who had previously stated a desire for more children stopped after one. The association of negativity was particularly high for older parents and those with higher levels of education.In the study, the challenges of parenthood were divided into three categories that affected the urge to reproduce again. First considered were health problems of pregnancy (as it was felt by both genders), and secondly complications during birth. Third and most pressing was the ongoing gauntlet of childrearing:Parents reported exhaustion due to trouble breast-feeding, sleep deprivation, depression, domestic isolation and relationship breakdown.The Post adds that the study is likely to factor into arguments that parents need more support in countries where declining birthrates have become a cause for concern. For couples considering the life-changing move, the study may give pause—or at least alert them to somewhat more realistic expectations for their first bouncing bundle of joy. [Washington Post]Top Image: Washington Post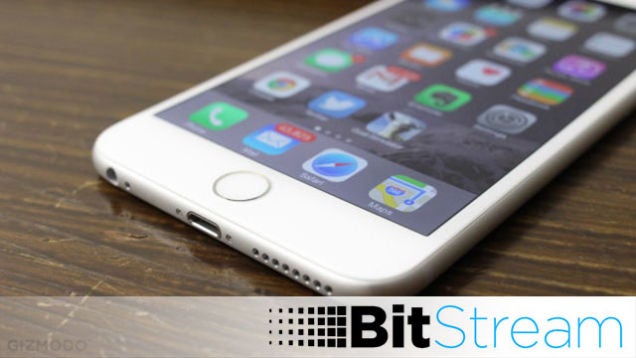 Gizmodo / Darren Orf

Force Touch on the iPhone 6s Is All About Saving You Time
As is true with most past "s" editions on the iPhone, Apple's newest pocket-friendly device will see some changes on the inside—and not so much the outside. One of the biggest additions is Force Touch, the deep-press tech that lets your finger do more interesting things onscreen, and now we know how it might work.Technology is filled with all kinds of rumors and speculation — real and fabricated. BitStream collects all those whispers into one place to deliver your morning buzz.According to 9to5Mac's Mark Gurman, who is a consistent purveyor of accurate Apple rumors, the iPhone 6s' implementation of Force Touch will be all about shortcuts, letting you spend less time searching and more time using. Here are a few examples summarized from Gurman's report:Use Force Touch in Maps to immediately jump to turn-by-turn directions after looking up a point of interest.You can Force Touch in the Music application to add songs to playlists or download for offline viewing.Force Touch can be used on the Home screen as well. For example, a deep press on the Phone icon lets you immediately jump to voicemail.Force Touch functions seen in the latest MacBooks will also make an appearance so you can Force Touch links for preview of webpages and definitions to highlighted words. Nice additions? Definitely. Going to give you restless iPhone jealousy with your now old and busted iPhone 6? Not quite. Of course, the rumored iPhone 6s may have some other features that could make it a more worthy successor, including a stronger frame and an improved camera. Luckily, we're less that one month from learning all the details. [9to5Mac]Apple Music's Innocence: After investigating if Apple was in collusion with record labels over eliminating "free tier" streaming, the EU found no evidence to support such claims. That doesn't mean Apple is out of the legal woods yet—they're still dealing with that pesky antitrust probe via the Federal Trade Commission. [Recode]Free-Tier Streaming May Die a Natural Death: According to Digital Music News, Spotify may be ready to pull the plug on the free part of its "freemium" business model. Several sources spoke with DMN saying that Spotify will become more of a "premium-only" service and that the free version will be much more limited (like one or two songs per album). Looks like it's time to part with some cash. [Digital Music News]Rebooting Android One: Google (or is it Alphabet now?) is going to try for Android One, the Sequel, and hope for better results than its original iteration, according to the Financial Times. Android One is Google's attempt to corner emerging markets with affordable Android-powered smartphones. The perceived problem with the first launch? It was too expensive at $100. Now they're gunning for a sub-$50 price point. [Financial Times]The Day of Apple: Mark your calendars because Apple's next hardware bonanza is coming September 9th, according to Buzzfeed. We're most likely going to hear about new iPad Minis (like the one leaked below), the ever mysterious and monstrous iPad Pro, Apple TV (both the hardware and the new service), and of course, new iPhones. I'm already starting to mentally prepare. [Buzzfeed]Here's the iPad Mini 4 Maybe: (It looks a lot like every iPad Mini ever except skinnier).What You Might Have Missed:Google Creates Alphabet, a New Parent Company to Rule Them AllI Watched Hackers Pull Off a Real Life Ocean's 11 HeistPsychologists Say That Sexting Can Be Good for YouIs This Alphabet Thing All About Google's Tesla Envy?What Is Concrete?Ford's New Luxury Car Seats Adjust To Your Individual Butt Cheeks

Gizmodo / Kelsey Campbell-Dollaghan

The Brilliant Firework Sculptures of an Artist Who Draws With Gunpowder
There's a video floating around the internet this week that shows an impossibly tall ladder of explosions climbing impossibly high into the sky. It's not photoshop or a hoax—it's the work of one of the most celebrated and controversial contemporary artists working today.You've probably already seen the work of Chinese-born, New York-based artist Cai Guo-Qiang. He's had multiple high-profile solo shows in museums across the world, including a controversial one at the Guggenheim a few years ago and a new exhibit at the Yokohama Museum of Art this month. Cai's museum-based work trends towards installations, but he also draws—with gunpowder, which is then detonated indoors. But even if you know his work, you might not be as familiar with his pyrotechnic art, which is more rare given the cost and work of staging each fireworks display (and he's clearly had to avoid being pigeonholed as a "fireworks artist"). These aren't traditional sky flowers: Cai has developed a micro-chip based technique of choreographing displays, often using unconventional materials and colorings. The latest of the works, Sky Ladder—the video you'll see everywhere today—was detonated in China in June. But Cai has been designed fireworks shows for more than a decade. Here are a few of the most interesting, with quotes from the artist.Sky Ladder, in Quanzhou, Fujian, in June of 2015. This piece took less than three minutes to detonate—a balloon at the top of the ladder holds up the lines—which should give you an idea of how fleeting these installations really are, compared to the months of planning that goes into them. In an interview with Ocula last year, he talks about how he got started working with explosives:I tend to be relatively cautious and timid, serious and controlling, which are not very good traits for an artist. I needed to be more open and bold, so I began to play with a fan to blow the paint. Other times, I reversed the paintings and let them broil on top of a fire. Later on, I threw mini rockets toward the canvases. Gradually, I began to create works with gunpowder, and my works became more conceptual. Creating art has always been enjoyable and amusing; it has been my time-space tunnel.Explosion Event for The Ninth Wave, a solo exhibition from 2014, in Shanghai. This installation marked the opening of a solo show of Cai's work, and was divided into three chapters, each designed to "project an image of nature in decline," as the artist explained on his blog, using "food coloring, food-grade powders, fabric dyes and other nontoxic materials are used as main ingredients." More:The first part, Elegy, opened with dramatic black and white smoke mines and cascade effects. Reminiscent of a funerary parade, black smoke "crows" with flapping wings represent the joys and sorrows in life. The scene then ended with green smoke, or "grass and weeds," resembling an exhale, or a mournful sigh… In Remembrance, colored smoke effects splashed across the sky, as though nostalgically recalling past events and friendships throughout the years… Consolation brought warmth to the living; short, powerful spurts of aerials shells formed colored and white chrysanthemums in the sky, gaining speed for the finale. Yellow willows filled the horizon slowly, drawing the explosion event to a close.Cai Guo-Qiang: Saraab at the Arab Museum of Modern Art in Doha, Qatar, in 2011.This piece, which was titled Black Ceremony Explosion Event, was particularly interesting from a technical perspective. It used thousands of individual microchips to detonate each explosion individually, at a perfectly controlled intervals. Here's how he explained it a few years back to COOL:Until I started developing the technique of built-in microchips around 2001, all the fireworks were exploded by fuse and the timing of explosions were calculated by the length of fuse. Since fuse was made by hand, it was very difficult to fix the shape and order of explosions of fireworks. But if you use fireworks with built-in microchips, the altitudes and timing of explosions are already calculated. For instance, it is like 2000 people who have tickets get seated exactly in their right seats. I can control the altitude and timing of the explosions of 2000 fireworks. However, there are a good thing and a bad thing about introducing microchips. The good thing is that now I can use the sky as canvas. The bad thing is that they are expensive.Mystery Circle, an installation at LA's Museum of Contemporary Art, from 2012Cai talked about the exhibition, which included gunpowder drawings, on the MOCA blog:Yes, there is an element of violence in my work; the act of creation through destruction is similar to the birth of the universe. The violent process adds more value and meaning precisely because it results in quiet and elegant works.This piece for the US Embassy in Beijing gives us a look at the unique process he has developed for gunpowder drawing, where the drawing is made and then detonated—at which point it's complete.Here's how Cai described his work with gunpowder in an interview with Art21 from 2005:Maybe my work, sometimes, is like the poppy flower. It's very beautiful, yet because of circumstances, it also represents a poison to society. So, from gunpowder, from its very essence, you can see so much of the power of the universe—how we came to be. You can express these grand ideas about the cosmos. But at the same time, we live in the world where explosions kill people, and then you have this other immediate context for the work.Contact the author at kelsey@Gizmodo.com.

Uncrate /

1960 Mercedes-Benz 190SL
Uncrate / 1960 Mercedes-Benz 190SL

TechCrunch /

Google Shreds Bureaucracy To Keep Talent Loyal To The Alphabet | TechCrunch
TechCrunch / Google Shreds Bureaucracy To Keep Talent L […]
TechCrunch / Romain Dillet

Apple Addresses Bendgate Complaints With Sturdier iPhone 6s Shell
 Supply chain leaks have indicated that Apple is working on an iPhone 6s, and details of the new device have been surfacing one at a time for the past few weeks. Unbox Therapy has obtained the rear casing of the 6s and meticulously compared it with the iPhone 6. Apple is reinforcing some weak points with this year's new iteration, and the company is also switching to lighter, stronger… Read More
Techmeme /

Sources explain how Force Touch on iPhone 6S will be different from Watch or MacBook, and they say it will work with the upcoming 12.9″ iPad stylus (Mark Gurman/9to5Mac)
Mark Gurman / 9to5Mac:
Sources explain how Force Touch on iPhone 6S will be different from Watch or MacBook, and they say it will work with the upcoming 12.9″ iPad stylus  —  Force Touch on iPhone 6S revealed: expect shortcuts, faster actions across iOS  —  While Force Touch on the Apple Watch allowed Apple …

Gizmodo / Andrew Liszewski

Ford's New Luxury Car Seats Adjust To Your Individual Butt Cheeks
Leather interiors and copious legroom used to be the hallmarks of a luxury sedan. But Ford is about to completely redefine what luxury means when it introduces a 30-way adjustable power seats for its Lincoln brand that even lets drivers ensure that both of their bum cheeks are comfortable with individual settings for each.Originally revealed as part of a concept vehicle at the 2015 New York Auto Show earlier this year, the over-accommodating seats are apparently well on their way to production for an updated version of the Lincoln Continental, part of Ford's luxury brand. And while 30 different ways to adjust your seat sounds like wonderful overkill, the new power seats can actually help make long drives feel slightly more comfortable.You may not realize it, but while you're driving your legs are actually doing two different things. The right leg is taking care of acceleration and braking (most of the time) while your left leg is stretched out, tucked back, or generally just relaxing. So being able to adjust your seat to accommodate the position of each individual leg, and the bum cheek they're connected to, actually makes a lot of sense.The new seats should also provide some relief for those who like to keep a Costanza-sized wallet in their back pocket. Or those who are genuinely feeling discomfort because of pre-existing pain on one side of their bodies. And over-accommodating everyone in a vehicle is far from a new idea. Individual climate control options have existed for years—because when everyone in a car is comfortable, that five hour drive to grandma's feels slightly grueling.[Ford via Cnet]

Techmeme /

PageFair study claims ad-blocking, regularly used by 200M people worldwide, will lead to $22B of lost ad revenue this year (Mark Scott/New York Times)
Mark Scott / New York Times:
PageFair study claims ad-blocking, regularly used by 200M people worldwide, will lead to $22B of lost ad revenue this year  —  Study of Ad-Blocking Software Suggests Wide Use  —  Guillermo Beltrà spends a lot of time surfing the web.  —  Yet like many avid Internet users …

Gizmodo / Maddie Stone

Ancient Humans Had More DNA Than We Have Now
Our ancestors weren't blessed with smartphones, WiFi and Amazon Prime, but for what it's worth they did have a little extra DNA. According to a study published today in Science, Homo sapiens have shed about 40.7 million base pairs of DNA since migrating out of Africa nearly two million years ago.The human genome's 3 billion base pairs—chemicals represented by the letters A,T,G, and C—are often likened to a set of blueprints, or an instruction book. But this analogy doesn't quite do justice to the fact that evolution has made a crazy mess of our autobiography. Pieces of the human genome are constantly being rewritten, duplicated, and crossed out for no good reason. You'd be better off imagining a book that a four-year-old with scissors and a copy machine got his hands on. Nevertheless, brave scientists are trying to make sense of the human genome to reconstruct our evolutionary history. By comparing copies of the genome between populations, we can start to piece together how human populations have evolved and diverged over time.DNA deletions were used to trace common relationships among groups of humans. Longer lines indicate groups with more deletions. Image credit: P. Sudmandt et al 2015, via Science NewsThat's exactly what the authors of the new study did, by sequencing the genomes of 236 individuals from 125 distinct populations. Their results showed that our ancestors shed about 15.8 million base pairs of DNA before leaving Africa. As populations spread across Earth's continents, they jettisoned additional chunks of DNA here and there. But certain populations have also been gaining DNA, mostly through duplication events where portions of the genetic code were accidentally copied and passed on.Does the net loss of DNA over time really matter? After all, despite what you may have learned on Star Trek, we're not about to de-evolve into a clan of eyeless fish. Maybe evolution is just trimming the fat? Could be! This is the first time scientists have comprehensively documented the loss (and gain) of large chunks of DNA, and we've got a long ways to go before we can say what it all means.But scientists suspect that DNA loss and duplication events could be important evolutionary driving forces. For instance, some groups of people have up to six copies of CLPS genes, which encode pancreatic enzymes that may reduce blood sugar levels. And certain populations in Africa carry gene duplications that may protect against sleeping sickness caused by trypanosome parasites. Scientists are now flagging these interesting duplications for further study. If there's one takeaway, it's that despite all the information at our fingertips, the very foundations of our biology are still a utter mystery.[read the full scientific paper here H/T Science News]Contact the author at maddie.stone@gizmodo.com or follow her on Twitter.Top image: Geographic location of populations sampled in the study, via Peter H. Sudmant
TechCrunch /

Apple.com Removes Standalone Store Tab, Emphasizes Curation In Huge Redesign
TechCrunch / Apple.com Removes Standalone Store Tab, Em […]
TechCrunch /

Dr. Dre's New Album Premieres Tonight On Apple Music | TechCrunch
TechCrunch / Dr. Dre's New Album Premieres Tonight On A […]
TechCrunch / Greg Kumparak

Apple's Next iPhone Rumored To Debut On September 9th
 I'm not a betting man — but if someone were to say "Quick! When will Apple announce the next iPhone?!", I'd say September. It's… just what they do.
Sure enough: word around the rumor mill is now that the next announcement will come on September 9th. Read More

Gizmodo / Gary Cutlack – Gizmodo UK

Amazon's New Car Show Has a Rumored Budget of $250m
Rumours surrounding the Top Gear rival being assembled by Amazon suggest it may end up being one of the most expensive TV shows in history, with an apparent budget of $250m being handed to the production team to make 36 episodes. The news comes via an interview producer Andy Wilman gave to Broadcast, a trade magazine for those working in TV. And those working in TV will be rather envious of Wilman, Clarkson, May and Hammond today, after he suggested that a virtually unlimited budget to blow as they see fit was one of the key reasons the Top Gear team chose Amazon as their new home.There was also the issue of creative interference, with Amazon's comparative lack of red tape when compared with the BBC also a reason for the switch. Wilman told the magazine: "We love the people down at ITV, but we couldn't do it. Everyone we have talked to has told us: 'They [Amazon] leave you alone to make your show'. That's a big one for us — we don't like interference, we don't need to be policed."Which sounds like the show will be pulled off the air by Ofcom after a fortnight of unfettered swearing and racism, because… they do need to be policed. They need a sensible middle-aged lady with a clipboard standing beside them at all times telling them what is and isn't OK to say out loud. [Telegraph] This post originally appeared on Gizmodo UK, which is gobbling up the news in a different timezone.

Gizmodo / Maddie Stone

'Tidal Fence' Will Harness the Power of the Surf
The ocean could be a boundless source of cheap energy, if only we could figure out how to tap it. A British startup has just announced an intriguing new idea: A long fence of shallow water turbines that would soak up the power of tides as they roll toward the beach.According to Kepler Energy, these tidal fences can produce more juice more cheaply than off-shore wind farms. Kepler's "Transverse Horizontal Axis Water Turbine" consists of a string of linked carbon composite turbines, placed at the best spots beneath the ocean's surface to exploit tidal flow. Its modular design ensures that each turbine can start generating electricity as soon as it's installed; however, the power coefficient of the entire fence is proportional to its length. That's a fancy way of saying that over the long term, bigger fences give you a lot more bang for your buck. Conceptual model of Kepler's tidal energy fence, via Kepler EnergyKepler hopes its tidal fence will prove friendlier to marine life than previous offshore wind or ocean power installations. The fence is designed to be placed in relatively shallow, slow moving water, which in theory means there's less danger of its turbines becoming the world's largest open-water fish blenders. (The company has yet to undergo the environmental impact assessments needed to support that claim.)As a proof of concept, Kepler recently announced its intentions to raise $221 million USD to install a 1 kilometer fence in the Bristol Channel. The fence's total output will be roughly 30 MW, enough to supply power to 1,000 homes in the UK. This may sound like a pretty pricey science project, but Kepler chairman Peter Dixon is taking the long view: "If we can build up to, say, 10km worth, which is a very extended fence, you're looking at power outputs of five or six hundred megawatts," he told Reuters. "And just to visualize that, it's like one small nuclear reactor's worth of electricity being generated from the tides in the Bristol Channel."Ocean energy concepts come and go like Donald Trump memes these days, so we should take this one with a big grain of salt until it's actually installed. Still, it's a clever idea, and given the desperate need for solutions to our fossil fuel dependency, I'm gonna light a candle for Kepler. [The Guardian]Contact the author at maddie.stone@gizmodo.com or follow her on Twitter.Top image: Render showing how a tidal energy fence will look installed, via Kepler Energy
TechCrunch / Jon Russell

Apple Music Clocks More Than 11 Million Trial Customers
 Apple has gone public with the first figures for its debut music streaming service — Apple Music — after senior VP Eddie Cue told USA Today that it had garnered over 11 million users in its first five weeks of life. The company had previously only revealed that Apple Music had "millions and millions" of subscribers. Read More

SourceFed / Jonathan Holman

Isaiah Mustafa Is Back To Reclaim The Old Spice Fame
He's gotta get through Terry Crews first. When the Old Spice commercials really started to get famous with Isaiah Mustafa's "Hello Ladies" campaign, some didn't really understand it and some definitely got the schtick. Either way, it became a phenomenon, and the videos took the internet by storm. Now, we've got Terry Crews in the lead role, going extra Tim and Eric on the sketches with lasers, costume changes, and video games. Today, it changes. Or, "so it begins" as the video is titled. Isaiah Mustafa has returned to take the spotlight back from Terry Crews in a new Old

Gizmodo / Damon Lavrinc on Jalopnik, shared by Meg Neal to Gizmodo

Good God Tesla's Robot Snake Charger Is Creeping Me The Hell Out
Yes. Tesla is actually making an articulating metal snake that can charge a car. This is the prototype. And I'm properly creeped the hell out.Musk has mentioned the idea a few times and we knew he had some people on the team working on it. But between getting the Model X up to snuff and, y'know, trying to build his auto empire and a battery factory and launching Autopilot and the dozen other things Tesla is working on, we figured this was on the back burner.Nope.Charger prototype finding its way to Model S.https://t.co/L9E4MR642GAugust 6, 2015They're doing it, "for realz."

TechCrunch /

Netflix Announces Its New 'Unlimited' Maternity And Paternity Leave Program | TechCrunch
TechCrunch / Netflix Announces Its New 'Unlimited' Mate […]

SourceFed / Kristin F.

The "Deadpool" Trailer is Here!
This one's full of Red Band glory… While I did make fun of the fact that Deadpool had a trailer for this trailer, I feel like the official trailer really lived up to the hype. The film stars Ryan Reynolds as Marvel's iconic bad-boy Wade Wilson/Deadpool, Morena Baccarin, Ed Skrein, T.J. Miller, Gina Carano, Andre Tricoteux, and Leslie Uggams. Rumor has it that Stan Lee and Rob Liefeld will make cameo appearances. If you want a more PG version to show to younger folks, you can check that out here. The film will be released in the US February 12th,

Gizmodo / Mario Aguilar

YouTube's Finally Getting Rid of Its Unnerving 301+ View Count 
In a tweet, YouTube has made it known that you'll no longer see the odd "301+" page view count on videos. It's the end of an era. As we've reported before, YouTube displays the 301+ view count when a new video is acquiring views very quickly. As the image in the tweet embedded below illustrates, it's a way of ensuring that a new video wasn't getting bombarded by spam robots. After the views are verified as legit, the view count is updated a few hours later.We're saying goodbye to 301+ and hello to more up-to-date video views. pic.twitter.com/33OQuOvxcsAugust 5, 2015Now, YouTube will count views it knows for sure are legit in real time, so the view count will continue to climb without stalling at 301+ view counts any longer. Only views it can't verify immediately will be stalled until later.Just wait, one day we'll be nostalgic for the uncertainty of the 301+ pageview count.Cartoon via XKCD

Gizmodo / Andrew Liszewski on Toyland, shared by Alissa Walker to Gizmodo

You'll Fight Over BTTF Monopoly's Tokens Before the Game Even Starts
No board game is more effective, and more efficient, at tearing apart families and friendships than Monopoly. And with USAopoly's new Back to the Future edition, you'll be fighting before you even roll the dice as players attempt to lay claim to the DeLorean, hoverboard, or Nike powerlace sneakers tokens.The other three tokens—Einstein, a cowboy hat, and the clock tower's timepiece—are slightly less desirable. But even if you get stuck with any of them, there's still the consolation of getting to play on this Back to the Future-themed board.The properties are all taken from the three different eras in the film, with Boardwalk and Park Place being replaced with the 1885 and 1985 versions of Hill Valley's Clock Tower. It also looks like this version of the game introduces Future and Past properties that presumably send a player's token moving forward or back around the board.The game will be available starting in September, and will come in a box that makes it look like a case of radioactive plutonium, not that you needed yet another reason to add it to your collection. [USAopoly via Toy Chest News]Toyland: We love toys. Join us on Facebook or follow us on Twitter.

Gizmodo / Shane Maloney, Andrea Fuller and Duncan Mitchell

Cold in the Office? Blame the Equation Used to Set the Thermostat
If you work in an office, chances are you or the person sitting next to you has grumbled about it being too hot or cold. No one likes rugging up on a summer's day to contend with the air-conditioning. Or having to shed one too many layers in winter to compensate for stifling heat indoors.According to a paper published today in the journal Nature Climate Change, this scenario is more likely if you're a woman. Climate control systems in office buildings are often set according to an old formula based on men's thermal comfort. This gender bias, the authors argue, is wasting energy.What is thermal comfort?Keeping office workers from feeling too hot or too cold is no simple task. While most office air conditioners control only air temperature, the way we exchange heat with the environment depends on a suite of environmental factors. And so does our thermal comfort.Engineers need to consider:the humiditythe movement of air (wind speed)the radiation temperature (the temperature of everything the body can "see")the temperature of everything we touch.In the 1970s, Danish engineer Ole Fanger developed a model to determine the combination of environmental variables that we find comfortable.Because heat exchange also depends on individual factors such as body size (and therefore body surface area), metabolic rate (that determines metabolic heat production), tissue insulation (related to the amount of body fat), and clothing, Fanger's own experiments showed that no office thermal environment ever would satisfy everyone.Even before Fanger, we knew that, at the low wind speeds typical of offices, radiant heat exchange mattered more than convective heat exchange. In other words, radiation temperature is more important for thermal comfort than air temperature. You could argue that offices should have wall conditioners, rather than air conditioners.In today's Nature Climate Change paper, Dutch researchers Boris Kingma and Wouter van Marken Lichtenbelt show that if the thermostat is set for men, as it usually is, the air temperature will be too low for women.Because women are smaller, the authors explain, they generate less metabolic heat than men, and so will not feel comfortable in winter at office temperatures set for men.By the same logic, if the thermostat is set for Europeans, it will be too low for Asians, who weigh, on average, 30% less than Europeans.In countries such as Australia and South Africa, where air conditioning generally is used for cooling, setting the thermostat to satisfy large people in summer will leave smaller people feeling too cold.But while Fanger's equations predict thermal comfort – how satisfied we are with the thermal environment – that is only one of the body functions relevant to the question of where we set the thermostat.More than just comfortHeat exchange also affects our body temperature control (how hot our bodies are), thermal sensation (how hot or cold we feel the environment to be), and our performance (how well we do on a particular task).Those body functions are not necessarily correlated. In a hot bath, for instance, body temperature rises and we feel hot, but we meet Fanger's criterion for thermal comfort: we wouldn't want the temperature to be any different.We perform some cognitive and physical tasks best when we're slightly-uncomfortably cold. But manual dexterity is better at a warm 32°C than at 20°C in simulated factory work.Performance at some tasks drops off when body temperature rises, even if we do not feel the environment as warm. For that reason, and those outlined in the Nature Climate Change paper, children probably underperform on learning tasks in classrooms that teachers assess as feeling just right. Perhaps the smaller children should set the thermostat.As if all that complexity weren't enough, Australian researchers have challenged Fanger's 1970s thermal comfort model on the basis of the concept of adaptive thermal comfort. Should we set the thermostat at the same level in winter, they asked, when we are acclimated to colder outdoor environments, as in summer?Some occupants of offices in the tropics want the thermostat set higher than Fanger predicts. Thirty years ago, people of European ancestry living in Darwin rejected air conditioning in the "the Dry" (July and August) because they felt overcooled. Though it's unclear whether modern Darwinians, many of whom use air-conditioning at home, would say the same.So, what can we do?We certainly could maintain thermal comfort and simultaneously relax the demands on the thermostat if we were prepared to wear warmer clothes in our offices in winter and cooler clothes in summer. Selecting clothing also would solve the dilemma of providing thermal comfort to both men and women in the same office.In the new Nature Climate Change paper, the authors estimate that energy consumption of residences and offices "adds up to about 30% of total carbon dioxide emissions".It's true, we could substantially reduce the energy required for acceptable thermal environments in offices and consequently reduce greenhouse gases. But that approach would require us to abandon the compulsion to create a shirt-sleeve thermal environment in offices, and to vary the thermostat between summer and winter.We would also need to switch to wall-conditioning rather than air-conditioning and use green engineering to get the thermal design of the office building right. We can be comfortable without it costing the earth.Shane Maloney is Professor and Head of School, Anatomy Physiology and Human Biology at University of Western Australia. Andrea Fuller is Professor, School of Physiology; Director, Brain Function Research Group at University of the Witwatersrand. Duncan Mitchellis Honorary Professorial Research Fellow at the University of the Witwatersrand, Johannesburg; Adjunct Professor in the School of Anatomy, Physiology and Human Biology at University of Western Australia.This article was originally published on The Conversation. Read the original article.Image by Hadria/Shutterstock.

Paul Tan's Automotive News /

Lamborghini HyperVeloce with 800 hp to debut soon?
Paul Tan's Automotive News / Lamborghini HyperVel […]

Gizmodo / Jamie Condliffe

What Happens If a Self-Driving Car's Passenger Isn't a Passenger?
Presumably someone at Google is making sure that the car knows its driver is actually a human, rather than a rock. Or a particularly large cat.[XKCD]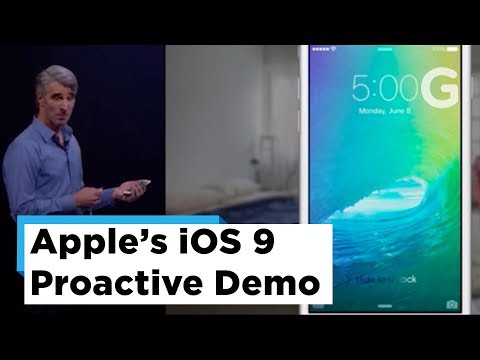 Gizmodo / Darren Orf

Siri May Transcribe Your Voicemail Because Who Uses Voicemail Anymore?
Phones aren't really used for their original purpose anymore: Making actual phone calls. In fact, most of us don't even want to deal with listening to missed voicemail—and Apple's reportedly working on a fix for that, too. According to Business Insider, Siri may soon be able to transcribe your voicemail for you. And if you give her permission, she could even tell callers where you are and why you can't answer. This new feature is reportedly called iCloud Voicemail, with Siri essentially taking the place of your conventional voicemail. It seems likely that Apple will handle voicemail transcription much like it currently handles voice translation, sending information to Apple and then transcribing back to you—possibly through iMessage.Like many of Apple's recent new features, voicemail transcription isn't anything new. Google already does something similar through Google Voice and other carriers, like T-Mobile, offer a similar service. Last month, Google even improved how well Google Voice can transcribe with a nice 49 percent accuracy boost, so some big companies seem pretty focused on making sure you never have to listen to another voicemail again.The official slate of new iOS 9 features is pretty much set for next month's launch, where Siri is due to get an overhaul to look more like Siri on the Apple Watch, as well as all-new Proactive features much like Google Now. So we most likely won't see this new voicemail service until next year with iOS 10 and the iPhone 7. You'll just have to listen to all those voicemails from your parents for one year longer. [Business Insider via Engadget]

TechCrunch / Sarah Perez

What It's Like To Use Amazon's New Dash Buttons
 At first, everyone thought they were an April Fool's joke. But Amazon Dash buttons are real, and just this past week, they became available to all Amazon Prime members for a mere $5 apiece. (Hey, Amazon, shouldn't they be free?) The buttons are physical hardware devices that you set up to be associated with a particular SKU on Amazon, allowing you to easily re-order common… Read More

TechCrunch / Sarah Perez

Soylent Debuts Its Ready-To-Drink Meal Replacement Shake, Soylent 2.0
 Venture-backed food replacement drink maker Soylent – yes, named after the movie where people unknowingly were sustained by eating other people – is out today with its newest product. The company this morning introduced "Soylent 2.0″ (still not people), which is actually a vegan, soy-based nutritional drink that's now shipping in a ready-to-drink package. Read More

Gizmodo / Kelsey Campbell-Dollaghan

Ikea Is Buying Up Whole Forests, and So Is Apple
Ikea bought 83,000 acres of forest last month. In April, Apple bought 36,000 acres. What's the reasoning behind these retail giants buying their own forests? To manage them.Last year, we saw major technology and retail companies buying up wind and solar farms. Walmart, Facebook, Apple, Ikea, Google—all decided to either build or buy renewable energy farms. Nearly as many made pledges to start using fully renewable energy sources: Ikea said it would become "energy independent." Facebook is already using all-renewables-powered data centers to manage all your likes. Now, some of them are going further down the supply chain to manage the provenance of their materials—by buying up the forests that source their paper and wood. Last week, The Wall Street Journal reported that Ikea had bought up almost one hundred thousand acres of forest in Romania and the Baltic—this, after the company had been accused of "brutal" logging practices in Russia and cutting "old forests that have high conservation value," according to the WSJ. The company doesn't log in Russia anymore, and instead will focus on farming its Romanian forests, managing its purchase to create a renewable source for its operations. After all, Ikea uses one percent of the world's wood supply, a number it's trying to scale back by half. It's all part of the company's plan to become "forest positive" in the next five years, growing more wood than it uses. Similarly, Apple recently bought up a 36,000 acres of forest in Maine and North Carolina. These areas are "working forests," or regions that act as renewable sources of wood and paper pulp for industry. Apple and the Conservation Fund, which is collaborating on the project, says that these "working forests" are increasingly being developed. That's not only bad news for them commercially, but bad news for forests that were once outside the scope of industry—as Apple's Lisa Jackson explained in a post about the purchase:We are in the midst of one of the greatest land transfers in history. In the last 15 years, we've already lost 23 million acres of forestland that provided the pulp, paper, and solid wood material for products we all use. That's roughly an area the size of Maine. As land continues to be sold and change hands at an alarming rate, an estimated 45 million more acres are currently in the crosshairs of development.The goal of the Conservation Fund's work is to create limits on how those working forests can be used beyond producing paper products. These are designed to "ensure sustainable harvests and restrict the subdivision or conversion of land to non-forest uses," the group writes. It's a relatively new idea, and one that's been pioneered by scientists including a Harvard ecologist named David Foster, who was interviewed by The New York Times about his work on forestry management back in 2009. Here's how he summed up the problem:Now we tend to do it in places we don't see. And we're going to preserve our land, but, hell, we live in houses and we like the wood. Where's it coming from? It's going to come from British Columbia and Malaysia — and cutting it is going to do damage to much more pristine areas and without oversight.Now, Ikea and Apple are still corporations, and they have very different goals than ecologists and conservationists. But they seem to have found some middle ground for the moment to better manage forests that are already logged, in part, perhaps, thanks to the growing awareness of the public. It'll be interesting to see how this fairly new idea—-that partnering with private corporations could actually leverage the strength of "working forests" and protect the vulnerable old-growth forests and other fragile ecosystems that still exist in the world—will play out over the coming decades. Lead image: njajContact the author at kelsey@Gizmodo.com.

Business Insider / Benjamin Zhang

Airbus just patented a jet that could fly from London to New York in 1 hour (air)
Last month, the US Patent and Trademark Office approved an application from Airbus' Marco Prampolini and Yohann Coraboeuf for an "ultra-rapid air vehicle and related method of aerial locomotion." In other words, Airbus just patent a hypersonic jet.  Airbus expects the hypersonic jet to reach speeds as high as Mach 4.5 — or four and half times the speed of sound.  According to PatentYogi's Deepak Gupta, this means the Airbus jet could make the trip from London to New York in just one hour. That's a significant improvement over the three and a half hours it took for the now retired mach 2 Concorde to make the same trip. The Concorde was a joint venture between Airbus' two predecessors — France's Aerospatiale and British Aerospace. The hypersonic jet would also completely demolish the seven to eight hours it takes a conventional airliner, such as Airbus' own A330, to cross the Atlantic.  In addition, Airbus predicts the patented craft will be able to complete trips like Paris to San Francisco or Tokyo to Los Angeles in just three hours.  In the patent, Airbus describes the craft as "an air vehicle including a fuselage, a gothic delta wing positioned either side of the fuselage, and a system of motors able to propel the air vehicle." The hypersonic jet is powered by three different types of engines working in sequential order to get the craft aloft, into cruising altitude, and then up to its cruising speed of more than 3,000 mph. To get off the ground, the craft will uses a pair of turbojets mounted underneath the fuselage as well as a rocket motor mounted in the rear. As the Airbus lifts off the runway, it will climb vertically like the Space Shuttle. Right before reaching the speed of sound, the turbojets shut down and retract into the belly of plane — leaving only the rocket motor to guide it up to an altitude of more than 100,000 feet.  At cruising altitude, the rocket motor will shut down and retract into the fuselage. At which point the plane's pair of wing-mounted ramjets take over and propel it to a top speed of Mach 4.5. Airbus expects it to be powered by various forms of hydrogen stored on board the craft.   According to Airbus, much of the plane's aerodynamics are designed to limit and reduce the sonic boom it will create when it reaches supersonic speed. In the 1970s, the Concorde was beset by complaints of sonic booms and noise pollution created by its four Rolls-Royce Olympus turbojet engines. Consequently, it was prevented from operating over land.  As a result, the supersonic Anglo-French airliner was never able to become the financially viable mainstream passenger transport its creators had hoped for. Instead, the 14 production Concordes spent their 27-year career shuttling well-heeled VIPs across the Atlantic. Airbus believes the hypersonic jet could have both civilian and military applications. In civilian trim, the craft could serve as private jet or as an airliner with room for 20 passengers. In military trim, the jet could serve as a hypersonic transport for commandos or as a reconnaissance plane like the SR71 Blackbird. In addition, Airbus has also proposed a variant armed with high-power electromagnetic pulse weapons to conduct precision strikes on high-value targets.  As with the majority of patented ideas, it's unlikely the jet will ever enter production. However, technology derived from the hypersonic plane could make its way into Airbus' other less extreme products.  For more information on the Airbus jet, check out the full patent at the USPTO database or this video from PatentYogi:  SEE ALSO: Check out 'Trump Force One' — Donald Trump's personal Boeing airliner Join the conversation about this story » NOW WATCH: Tom Hardy makes a crazy transformation playing identical twins in this new gangster movie

Gizmodo / Kiona Smith-Strickland

Russia Wants People to Road Trip from New York to London (via Moscow)
Between the western shores of Alaska and the northeastern tip of Russia, the Bering Strait is so narrow that you could drive across it in an hour, if only there were a tunnel beneath the sea. And Russian Railways wants to build one, as part of a massive road and rail project that would stretch from New York to London by way of Canada, Alaska, Russia, and continental Europe. The plan is called the Trans-Eurasian Belt Development, and Russian Railway president Vladimir Yakunin proposed it earlier this year.The Longest Road Trip in the WorldImage Credit: SijutechYakunin wants to start construction in Alaska. Existing North American roads would get travelers from New York City (or anywhere else in the U.S., for that matter) to Canada, and then across Canada to the Alaskan border. (It's not clear whether Yakunin also wants to beef up U.S. and Canadian highways as part of the plan, but it seems unlikely.)A 520 mile stretch of road would carry travelers — and, presumably, trade goods — west from the Canadian border, through Fairbanks and Nome, to the shores of the Seward Peninsula. If this ambitious plan ever comes to fruition, it would be the first road connecting Nome to Alaska's other major cities. A few local roads connect Nome to nearby towns — but "nearby" still means almost 90 miles, and the city is otherwise reachable only by air, boat, or dogsled. It's one of the most physically isolated communities in the U.S.From there, only about 55 miles of sea separate Alaska from Russia; a bridge or tunnel would allow goods and people to make the crossing in about an hour. Of course, Yakunin hasn't spelled out how his "mega-road" will get people across the water.It might look something like this. Image credit: SijutechThe next leg of the trip is a 6,200 mile endurance run across Russia. The new highway would run alongside the existing Trans-Siberian Railroad, and Yakunin's plan includes laying tracks for a new rail system, as well as oil and gas pipelines and other infrastructure. It would be a big improvement for the region; Siberian roads are notoriously terrible, after all. Image Credit: Siberian TimesAnd the new highway would connect some very isolated Russian cities, like Irkutsk, to the rest of the world, although it would still pass well south of Russia's most remote northern regions. At the Russian border, the highway would connect with Europe's existing road system. A 1500-mile route through Belarus, Poland, Germany, the Netherlands, Belgium, and France would bring travelers to the Chunnel, the tunnel beneath the English Channel that connects France and the UK.Will it Ever Happen?Yakutin presented his plan to the Russian Academy of Sciences in March 2015, and the idea doesn't seem to have gained much traction in the months since. It's a multi-trillion dollar project, and it could require cooperation with the U.S., Canada, and western European countries, at a time with Russia's relations with these countries is more strained than it has been since the end of the Cold War. Russia is actively fighting in the Ukraine already.On the other hand, Yakutin may be a plausible successor to Russian president Vladimir Putin, and the two are said to be close personal friends. Even if the TEBD never breaks ground, the idea lends itself to all sorts of speculation. You could, in theory, one day make it from the northern tip of Scotland to the southern tip of Chile using a combination of roads and railways. Or you could start in New York, drive across Russia to Europe, then take a detour through Turkey and, if you were feeling adventurous, end up in Cape Town or Johannesburg.[Siberian Times, CNN, Sijutech]Contact the author at k.smithstrickland@gmail.com.Top image: Sijutech

FirstShowing.net / Alex Billington

Watch: First Fun Teaser Trailer for 'Zoolander 2′ Starring Ben Stiller
"If God exists, then why did he make ugly people?" Paramount has unveiled the first official teaser trailer for Ben Stiller's highly anticipated sequel Zoolander 2, starring Ben Stiller and directed by Ben Stiller. The cast includes a whole bunch of other names, but this teaser only features Stiller as Derek Zoolander and some fun CGI animation. Oh, and Stephen Hawking's voice, or so it sounds like it's him. Owen Wilson did show up at the catwalk event earlier this year, so he's still in the mix in this somewhere. This teaser is presumably playing in front of Mission: Impossible all weekend, but in the meantime you can catch it below.
Here's the first official teaser trailer for Ben Stiller's Zoolander 2, direct from YouTube:
Zoolander 2 is written and directed by Justin Theroux (writer of Tropic Thunder, director of Dedication). Ben Stiller and Owen Wilson reprise their roles as male models Derek Zoolander and Hansel respectively in a story that has …
BuzzFeed /

Apple Will Debut New Apple TV In September – BuzzFeed News
BuzzFeed / Apple Will Debut New Apple TV In September & […]
TechCrunch /

Apple To Release New Apple TV In September, Report Says | TechCrunch
TechCrunch / Apple To Release New Apple TV In September […]

Gizmodo / Jamie Condliffe

Amazon Announces New Car Show Featuring the Old Top Gear Presenters
Amazon has announced that Jeremy Clarkson, Richard Hammond and James May will be reuniting to create "an all-new car show" that will be exclusively on Amazon Prime.The new show will be produced by the old-time Top Gear executive producer Andy Wilman and is scheduled to go into production "shortly." It will apparently appear on screens in 2016. For what it's worth, Jeremy Clarkson has said that the move makes him "feel like I've climbed out of a bi-plane and into a spaceship." I'm very excited to announce that Hammond, May and I have signed a deal with .@AmazonVideoJuly 30, 2015The BBC motoring show came to an end of its current form after Jeremy Clarkson admitted to having punched a producer in the face. Clearly Jeff Bezos is more tolerant than the BBC. It's probably a savvy financial move: Top Gear is the most watched factual program in the world, attracting a global audience of around 350 million people per year. The move means that if you live in a country served by Amazon Prime video then you'll have to pony up an annual fee to watch it. If you live somewhere without Prime service, though, you may still be able to tune in: the Wall Street Journal reckon that Bezos will license the show local broadcasters in other countries.[Amazon]

Techmeme /

Facebook mobile ads accounted for $2.9B in revenue, roughly 72% of total Q2 sales (Financial Times)
Financial Times:
Facebook mobile ads accounted for $2.9B in revenue, roughly 72% of total Q2 sales  —  Mobile advertising propels Facebook revenues  —  Facebook revenues soared by nearly two-fifths in the three months to June as advertisers increasingly turned to the social networking group's mobile applications to reach consumers.

Gizmodo / Kate Knibbs

Obama's Plan to Make the World's Fastest Supercomputer
The US does not currently own the world's fastest supercomputer. But if President Obama gets his way, that will change. Yesterday, Obama signed an executive order launching a program to build the world's fastest supercomputer—30 times faster than all others. The supercomputer will be part of a larger program called the National Strategic Computing Initiative, a multi-agency push to boost computing power in the US by creating the fastest computer of them all. The White House released a statement about the plan: Over the next decade the goal is to build supercomputers capable of one exaflop (1018 operations per second). It is also important to note that HPC in this context is not just about the speed of the computing device itself. As the President's Council of Advisors on Science and Technology has concluded, high-performance computing "must now assume a broader meaning, encompassing not only flops, but also the ability, for example, to efficiently manipulate vast and rapidly increasing quantities of both numerical and non-numerical data."Some neuroscientists estimate that an exaflop is the amount of computing power necessary to properly simulate how a human brain works. Yet any reference to the creation of such a powerful beast of a machine leading to a swift and merciless uprising of the machines is noticeably absent from the statement. Also noticeably absent: any reference to the fact that this new program shares most of its name with DARPA's Strategic Computing Initiative, a Reagan-era push to build powerful computers, robotics, and AI that didn't quite pan out. This executive order breathes new life into a long-brewing dream to lead the world in terrifyingly powerful machines capable of outsmarting us. Fuck what you heard about supercomputers, especially whatever trash they have over in Europe. (Yeah, Merkel, I see you.) Especially fuck China's Tiane-2, the world's current fastest supercomputer, which operates at 33.86 petaflops, which is not powerful enough to mimic a human brain, not at all. If any nation is going to usher in a horrifying rise of the machines, it's going to be the US of A. [Wired via White House][Image via Getty]

Gizmodo / Jamie Condliffe

How It Felt to Work at Bell Labs in the 60s
Just 45 miles outside New York City in Murray Hill, New Jersey sits Bell Labs: the birth place of lasers, transistors, cellphones and many other modern technologies. In this video, Professor Brian Kernighan remembers what it was like to work there.Kernighan joined the labs in the late 60s, at a time when computer science didn't quite exist — at that point, it was just electrical engineering. But, as he recalls, Bell Labs was pioneering the techniques that would create and transform the industry.If you enjoyed watching that, there's also an old video from the 80s, released by AT&T, which shows some behind-the-scenes glimpses of Bell Labs.[Computerphile]Image by PanelSwitchman under Creative Commons license

Gizmodo / Sharon Horesh Bergquist

How Long Will It Be Until You Can Get an Anti-Aging Pill?
Last month a team of doctors and scientists made the case to regulators at the Food and Drug Administration (FDA) to consider approving anti-aging drugs as a new pharmaceutical class. Such a designation would treat aging as disease rather than a natural process, potentially opening the door to government funding for anti-aging drug trials.To some, such a drug may seem impossible. Yet, the physiologic basis for it exists. In fact, some candidate drugs, such as metformin, used to treat diabetes, are already being safely used for treating other conditions. Many scientists believe that designing an anti-aging medication is a matter of "when," not "if."Yet the very idea of a quick-fix pill for stopping, and perhaps even reversing, nature's intricate biologic clock thus far has proven to be a hubristic notion. There is much we need to learn about how the aging process works. And while some drugs have shown promise as anti-aging treatments in the lab, we don't know how well, or even if, they will work in humans.What actually happens to us when we age?Aging remains a mystery. While the visible changes of gray hair and wrinkles are unmistakable, what goes on inside your body is less clear. According to leading theories, aging is an accumulation of damage inside your cells, the building blocks of your tissues.Cells continually receive cues from your body and the environment that can accelerate age-driving processes such as oxidative damage and inflammation. These processes are interdependent – woven in a complex maze that is perplexing and daunting for researchers.Rather than trying to extend life by individually targeting prevention and treatment of common age-related diseases such as heart disease, stroke and cancer, scientists are looking for a "master control switch" that can regulate the divergent and overlapping pathways that contribute to aging itself.Since aging is the biggest risk factor for developing such diseases, an anti-aging medication that can flip this switch would theoretically not only slow or stop aging but would also defer many diseases associated with aging.And that is what some of the drugs scientists are investigating may be able to do.A drug from dirt: rapamcyinDiscovered more than 30 years ago in soil samples from the Polynesian island of Rapa Nui, rapamcyin is perhaps the leading contender in the race for the first anti-aging drug.It is already FDA-approved for use as an immune suppressant that reduces organ rejection in kidney transplants. It is also used to treat certain cancers, since it can stop cells from growing.In 2009, researchers made another observation about this versatile drug: when fed to mice at the equivalent age in humans of 60 years, it gave them a boost in life expectancy – an impressive 38% in female mice and 28% in male mice. It has also been proven to extend lifespan in yeast, worms and fruit flies.Rapamycin's ability to extend life in these animals comes from its ability to block a cell's mTOR pathway – which gets its name for being the "mammalian target of rapamycin." mTOR controls many diverse processes that affect how a cell grows and proliferates. It is one of the master switches researchers have been hoping to find – a unifying pathway in all of our cells that can control the rate of aging as well as the risk of diseases such as heart disease, cancer and Alzheimer's dementia.mTOR gets its cues from hormones as well as nutrients. When food is abundant, mTOR signals cells to absorb nutrients and grow. The very process of growing and metabolizing food, however, creates byproducts that stress and age cells.Restrict calories and mTOR signals cells to stop growing – and hence slows aging. What makes rapamycin attractive as an anti-aging drug is that it can block the mTOR pathway without the need for restricting calories.Grapes, nuts and resveratrolFinding a drug that can mimic calorie restriction – which otherwise may not be practical or sustainable – has become a focal point for anti-aging research.Mostly an experimental tool, calorie-restricted diets are ones that reduce calorie consumption by 30%–40% while still including all needed nutrients.It was discovered as a way to extend lifespan in the 1930s when Clive McCay, a nutritionist at Cornell University, incidentally observed that rats that were on calorie-restricted diets were living considerably longer than their litter mates. Since then, calorie restriction has been proven to extend life in yeast, worms, flies, certain strains of mice and some nonhuman primates.Exactly how calorie restriction extends longevity isn't known, but is likely to involve reducing stress inside cells caused by harmful byproducts, called free radicals, that are produced in the process of breaking down food.Blocking the mTOR pathway is one way to mimic calorie restriction a la rapamycin. David Sinclair, an Australian researcher now based at Harvard, has been studying another pathway: a group of genes called sirtuins. Similar to mTOR, one of these genes, SIRT1, may be a unifying pathway, or master regulator, with the potential to extend lifespan and prevent a slew of age-related diseases.SIRT1 is switched on by calorie restriction. In 2003, Sinclair and his colleagues made the discovery that resveratrol, a natural compound found in grapes, red wine and certain nuts, can also turn on SIRT1 – and extend lifespan in yeast by 70%.Subsequently given to mice on a high-fat diet, resveratrol-fed mice lived longer than their non-resveratrol-fed counterparts.However, given to mice on a regular diet, resveratrol did not show the same impressive life-extending results. This, along with other studies, has raised questions about resveratrol's anti-aging benefit.Although preliminary human studies on the anti-aging benefit of resveratrol are promising, resveratrol thus far has mostly been extensively studied in laboratory and animal studies. There have been over 4,000 studies on resveratrol, but only a handful have been done in humans, so it is too early to know if resveratrol will have an anti-aging and disease preventing benefit for us.While research continues on resveratrol, over a hundred other drugs have been studied that can activate sirtuin genes – with the leading three currently being studied in human trials.Genetically engineering longevitySearching for drugs that can flip a master-switch longevity gene is one approach to extending lifespan. Researchers are also looking at other ways of manipulating genes.Telomeres, caps at the end of chromosomes that shorten every time a cell divides, are one potential target. When telomeres are dwindled down, a cell can no longer divide, and dies.Ronald DePinho and his group at the Dana-Farber Cancer Institute in Boston have been studying how manipulating telomerase, an enzyme that can preserve these tips, affects mice.Other researchers are looking for a drug that could ramp up telomerase, in particular as a potential treatment for people with rare disorders that cause premature aging. But there is a caveat to this approach: ramping up telomeres could potentially encourage cells to divide indefinitely and become tumor cells.Another longevity gene that is being explored is the Klotho gene. Klotho is an aging suppressor gene. Researchers have discovered that mice without Klotho age faster and are more prone to age-related diseases. It's much too early to know if manipulating Klotho will affect human longevity.Of mice and menThese drugs are all amazing and groundbreaking, yes – but not in humans. The role of mTOR, sirtuins, telomerase and Klotho in human aging is more nuanced and complex than in lab animal studies. Making the leap from mice to men – and realizing the futuristic vision of communities full of active, healthy, independent centenarians – will require overcoming many hurdles.Rapamycin's life-extending ability in invertebrates and mice is encouraging but it remains to be seen whether it will have the same longevity benefit in humans. Rapamycin is also not without side effects. It can raise cholesterol and blood sugar.And, a 2012 study of long-term rapamycin treatment in mice reported increased incidence of cataracts and testicular degeneration – not very sexy for a longevity drug.Another unresolved question is whether rapamycin would suppress the immune system of healthy people, which may slow aging while making people susceptible to otherwise innocuous bacteria and viruses.Despite widespread acceptance, scientists do not yet know if long-term calorie restriction is nutritionally safe or effective in humans. Although encouraging in lab animal models, calorie restriction doesn't seem to have the same life extending benefit in non-lab, or wild, mice. Studies in nonhuman primates and humans are under way, but it will be years until we know the results.While the race to find the first true anti-aging pill – and our obsession with eternal youth – continues, it is easy to overlook that we already have a proven "breakthrough" for slowing aging and delaying or preventing age-related diseases: following a balanced diet full of fruits, vegetables and whole grains and getting regular physical activity. And, all the side effects, I promise, are ones you will enjoy.Sharon Horesh Bergquist is Physician, teacher, researcher in preventive medicine and healthy aging at Emory University.This article was originally published on The Conversation. Read the original article.Image by Elese Moran under Creative Commons license.

Fortune /

Intel and Micron team up to launch a new class of computer memory – Fortune
Fortune / Intel and Micron team up to launch a new clas […]

Fortune /

Intel and Micron team up to launch a new class of computer memory – Fortune
Fortune / Intel and Micron team up to launch a new clas […]
Uncrate / Ferrari 488 Spider

Gizmodo / Sean Hollister

OnePlus 2 Hands-On: So Good, It Makes Me Want To Leave Verizon
One year ago, the OnePlus One became the best off-contract smartphone you could buy. An unheard of Chinese company managed to deliver a high-quality Android handset for a crazy-low $300 price. Now, it looks like that awesomeness wasn't a fluke. Behold: the OnePlus 2.Left: old and busted. Right: new hotnessStarting at $330, the new OnePlus 2 is only a hair more expensive than the original, and yet it's improved in so many ways I barely know where to begin. Hell, it might be faster to tell you what's missing: it doesn't have a gorgeous 2K screen or wireless charging like the Galaxy S6, and it doesn't have a removable SD card, battery, or fancy manual camera controls like the LG G4.Oh, and there's no stylus. You weren't expecting a stylus, were you? Got all that? Then it's time to talk about just how beastly this phone actually is. 8-core Snapdragon 810 processor? Check. LTE? Check. Two nano-SIMs for hopping carriers? You bet. USB Type-C so you're ready for the future of charging? Definitely. A fingerprint reader? Yep! Plus a 5.5-inch 1080p display, a 13-megapixel OmniVision camera with optical image stabilization and laser focusing, and up to 64GB of storage and 4GB of RAM.Yet the most impressive parts of the OnePlus One have little to do with specs. They're about how this phone feels. (It feels excellent.)ChassisThe moment you touch this phone, you won't believe it costs just $330. Why? Because in terms of materials and build quality, it's only a stone's throw away from the best you can buy: Samsung, LG and HTC devices that cost hundreds more.If you turned up your nose at last year's OnePlus One because it was made of plastic, you'll do a double-take when a OnePlus 2 shows up. The only plastic you'll find on this sucker is the flexible kind you'll find when you pry up the removable rear cover. No more shitty plastic buttons, either: it's all precise, tactile metal for your power button, volume rocker, and (my personal favorite) three-way mute switch. More on that later.Slide to see the difference. Left-hand grip puts power button under index finger, and mute switch under thumb, but volume rocker is a stretch. Right-hand grip The metal does make the phone nearly half an ounce heavier (at 6.17 ounces) and it's nearly half a millimeter thicker (at 9.85mm) but I didn't find myself minding one bit. It's also a millimeter shorter in both directions, and I actually think it may improve the ergonomics. The One was a bit wide for my tastes; the 2 fits easier into my hand.I do kind of miss the metal lip that gave the OnePlus One a distinct look even from the front, but the 2 still keeps the same spirit with a chamfered metal edge beneath its Gorilla Glass. Depending on the size of your hand, it might still add a little bit of grip.Some OnePlus One and OnePlus 2 sandwiches. Mmm, sandwiches.But glass and metal is only half the story when it comes to tactile delight. The rest comes in the form of the OnePlus's optional $27 rear covers, which use actual wood (bamboo, rosewood, black apricot) or Kevlar for a really awesome look and feel. Even stock, the OnePlus 2's "sandstone black" rear cover feels pretty good (and definitely far grippier and grittier than the one on the original phone) but real Kevlar or bamboo is where it's at. I do hope the final units won't make it as hard to pry off the rear cover, though: I chipped off a bit of fingernail trying to do so today.I've gotta say the Kevlar's my favorite so far, but I could actually see myself buying more than one and swapping 'em out after a while. It's a level of personalization we've never really seen in a smartphone before: even with the Moto X, which let you color-coordinate your phone when you bought it direct from the factory, you'd be forever stuck with your choices.ScreenThe screen is pretty much always the most important part of a smartphone. I don't need to tell you this, because you're probably reading this article by swiping on a smartphone screen right now. And the original OnePlus One's screen was, how-do-we-say, not particularly wonderful. I vividly remember taking pictures side by side with the Xiaomi Mi Note and the OnePlus One a few months back—two phones with the exact same Sony camera sensor—and wondering why the pictures seemed so much worse on the OnePlus. It turned out that it was actually just the screen, which looked washed out.Well, the 1080p LCD screen on the OnePlus 2 is bright and beautiful by comparison. The company claims it reaches 600 nits of brightness, more than the iPhone 6 Plus. Personally, I don't think it's anywhere near as gorgeous as the 2K OLED screens you'll find on a Samsung Galaxy S6 or as glassy and smooth as some of Apple's displays—I can definitely see rows of pixels if I look close—but for a $330 phone it's outrageously good.CameraAnd speaking of the camera, it's way the heck better as well. While I definitely didn't get to take enough shots to tell how it stacks up against an iPhone 6 Plus, Galaxy S6, LG G4 or Lumia 1020—the smartphone camera elite—the OnePlus 2's new 13-megapixel Omnivision sensor is perhaps the clearest evidence yet that megapixels mean nothing. Same number of megapixels as the previous phone, but WAY better images right out of the box.Here are a couple of 100% crops from the OnePlus One and OnePlus 2 in good light. Just look how much less noise and how much more detail you see in the image on the right.And impressively, the image from the OnePlus 2 was half the filesize. Here are the originals:Have to say the OnePlus 2 pic is lacking a bit of contrast, though. The darker regions look super dull and grey.Here are a couple pics showing off the improved dynamic range, likely thanks to the larger pixels in the camera sensor:Just look how much more you can see in the bright and dark regions of the image. (You might have to click the magnifying glass and download the picture to zoom in.)Sadly, the camera doesn't have any manual controls or RAW image support, though OnePlus says both are coming in a future update.What's The Catch?So if this phone is so great, why don't you go ahead and order it on August 11th, the day the phone comes out? Particularly since—like the last OnePlus phone—it's invite only, the company has limited stock, and there's no guarantee how quickly they'll make more?Well, there are the usual review caveats. We've barely tested this device. We haven't even tried to make a phone call with it, let alone use apps for longer than a few minutes. (They seemed to run smoothly, but isn't that true of all new phones these days?) We haven't tried to take a lot of pictures in challenging environments, and we have no idea if the (slightly larger 3300mAh battery) will still put up a fight given the new processor and bright new screen. The new fingerprint reader felt awesome and quick and accepted my fingerprint from any angle, but who can say whether it'll be reliable in a pinch without more testing?Also: though it sure looks like it, this phone doesn't actually use stock Android 5.1 Lollipop, and isn't guaranteed to get new updates quickly. Instead, it uses OxygenOS, a customized version that allows for pretty cool tweaks like drawing a symbol on the screen to turn on the flashlight even when the screen is off, or connecting to a new wifi network right from the notification tray, and that cool three-position mute switch that can let you mute everything, nothing, or just allow notifications from your primary contacts to come through.But without more testing, it's hard to say whether the OS is stable and whether it's really, truly better than the pure Google version.And the number one: if you're on Verizon or Sprint, you can't use this phone at all. It's got LTE that's compatible with AT&T and T-Mobile, but no CDMA for the other big networks.It's got an awesome futureproof new USB Type-C port for charging, but that means none of your micro-USB cables will work. You'll need new ones ($5 each for OnePlus's cool new reversible cable, which is admittedly a pretty good deal.)Also, if you want to pay only $330 for this phone, you'll have to wait even longer: as of August 11th, only the $390 model with 64GB of storage and 4GB of RAM will be on sale.If I'm being a good, unbiased journalist, I'd say wait for the reviews. But personally, I have to wonder if it's time to leave Verizon and give it a go myself. After the OnePlus One, the Nexus 5 and the Sony Z3 Compact, I'm tired of missing out on great unlocked Android phones.

theCHIVE » theCHIVE / Mac

The Photoshop master is back with a vengeance (16 Photos)
theCHIVE » theCHIVE / Mac The Photoshop master is back […]

Gizmodo / Kate Knibbs

Uber Is Faking Us Out With "Ghost Cabs" on Its Passenger Map
If you use Uber, you've seen the map that comes up when you want a ride. The map shows little car graphics hovering adorably around your location and the wait time for a pickup. Once you request a ride, you can watch a little car creep closer to your destination as you wait. It's a marvel of technology! Except it's bullshit.Alex Rosenblat and Luke Stark, researchers studying Uber's user interaction, discovered that the map Uber shows passengers of its available local drivers isn't very accurate/may be intentionally misleading. I know—Uber, doing something sketchy?! We inhabit a wild world. But read on:Rosenblat interviewed Uber drivers as research, including an Uber driver "Heather" who noticed that the passenger map wasn't showing correct information, and published an account on Motherboard:When Heather asked an Uber Help staff member, however, she was told that the rider map was just a "screen saver.""The app is simply showing there are partners on the road at the time," the staffer wrote in an email. "This is not a representation of the exact numbers of drivers or their location. This is more of a visual effect letting people know that partners are searching for fares.""I know this seems a misleading to you but it is meant as more of a visual effect more than an accurate location of drivers in the area. It would be better of you to think of this as a screen saver on a computer."A screen saver on a computer! What a fantastic excuse. The next time anyone tells me, "Kate, the blog post you wrote is bad and you are bad," I am going to say, "It would be better of you to think of this as a screen saver on a computer." Ditto for if I accidentally make a seXXXt-tweet, Anthony Weiner style. "Excuse me. It is just a screen saver on a computer my friends, carry on."There are two different maps that Uber drivers can see: The driver map, which shows where people are requesting rides, and the passenger version, which ostensibly shows passengers where cars are but is apparently a screen saver on a computer.Since Uber drivers have access to the driver app map as well as the passenger version, they can check the discrepancy between the two. Drivers have been wondering about why Uber puts "phantom" or "ghost" cars on passengers' maps for a while. In one of many driver forum threads about the "ghost cars," a driver said that Uber claimed it was just a technical issue:This came up in our weekly virtual Uber webinar. They claim this is a new technical issue and are looking into it. Yeah, just like the ETA's doubling after accepting it. Funny how all these 'technical issues' work in Uber's favor and against drivers.Another driver suspects that Uber was putting their car on the passenger map, even when they were signed out and not working as a driver: When I logged onto the rider app lat night it showed a car parked right in front of my building. It had to have been my car and I was not logged on as a driver. The ghost car was almost exactly where my car was parked. CREEPYWhen Rosenblat asked about the issue, however, an Uber representative gave a very different answer:"The map is as accurate as possible in the close vicinity of your location," the representative wrote.Other drivers haven't been buying that, because they're not stupid:And now that this research corroborates suspicions that Uber is manipulating its passenger maps to make it look like there are more drivers, more Uber drivers are noticing:I've asked Uber for clarification on its map/screen saver. I don't know if we'll get a straight answer about this, but there is a good reason why Uber would want to manipulate its passenger map results: When you open the app and see a bunch of available cars nearby, it makes it seem like it's definitely the quickest way to get a ride, which makes Uber seem more attractive.[Motherboard]

Uncrate /

1969 Lamborghini Islero S
Uncrate / 1969 Lamborghini Islero S

Gizmodo / Casey Chan on Sploid, shared by Alissa Walker to Gizmodo

Here's more awesome footage of the Lexus hoverboard
That Lexus hoverboard that we all got collectively giddy about until we realized we could probably never afford one (if they were ever going to actually build more than one) is going to be shown off in full on August 5th. Lexus is saying that it'll be revealing everything about the project then, which cool, we'll see it float around in a skatepark and our minds will explode and we'll thank Back to the Future for the advancement of humanity.Until then, enjoy more awesome footage of the hoverboard below.SPLOID is delicious brain candy. Follow us on Facebook, Twitter, and YouTube.

Gizmodo / Maddie Stone

Here We Go Again: Anonymous Tries to Hold the Canadian Government Ransom
Once again, the hacktivist collective Anonymous is threatening a spectacular security breach, this time, against the Canadian government. Yesterday, Anonymous hackers told the National Post they'd stolen sensitive Canadian national security documents. They're prepared to release said documents if the officer who fatally shot a British Columbian protestor last week is not arrested by Monday at 5 p.m., Pacific time.This could be a very serious big deal, or a total load of bunk. Anonymous would like us to think it's the former. To give the claim some legs, Anonymous members sent the National Post a document, apparently from the Treasury Board of Canada, which details cybersecurity upgrades at the Canadian Security Intelligence Service (CSIS), Canada's spy agency. The paper—whose authenticity has not yet been verified—includes discussion of cabinet approval of millions to dollars to "extend the Service's (CSIS's) secure corporate network environment to its foreign stations."Anonymous members told the Post they've spent several months breaching Canadian government websites, and have other sensitive documents and files that they're prepared to release as well.James McIntyre, a former member of Anonymous, was shot last week while wearing the iconic Guy Fawkes mask at a protest. The Canadian government has already faced a string of minor cyberattacks as fallout from the shooting.Canadian government officials say they're monitoring the situation closely, but deny Anonymous's claims that CSIS computers were hit with distributed denial of service (DDoS) attacks last weekend. Other experts, however, tell the Post we shouldn't get too complacent:Gabriella Coleman, a McGill University professor who is a leading academic expert on Anonymous and author of a recent book on the hacktivists' history, said the action outlined to the Post "definitely matches the style" of current Anonymous operations and seems credible."People now carry out [Anon operations] with a lot more security and seriousness in mind," she said. "This should be taken seriously."It's tough to say what, if anything, this will all amount to, but a healthy dose of skepticism is warranted. Many, many Anonymous threats have turned out to be nothing but hot air. But one way or another, Anonymous is proving yet again that it's still capable of causing a major ruckus.[National Post]Contact the author at maddie.stone@gizmodo.com or follow her on Twitter.

SourceFed / Kristin F.

"Maze Runner: The Scorch Trails" Trailer Two!
Whose side are you on? What a week for dystopian action movie trailers! Maze Runner: The Scorch Trails picks up right where the first movie left off. Thomas (Dylan O'Brien) and the other Gladers team together to try to take down WCKD, the organization that created the original maze. Aiden Gillen of Game of Thrones infamy joined the Maze Runner cast for the sequel. Will he be just as untrustworthy as Petyr Baelish? The film hits US theaters on September 18th, 2015.

SourceFed / Andrew Fahey

First Trailer For 'Steve Jobs: The Man in the Machine'
See a side of the Apple founder that you've never seen before. Though the 2013 biopic of Steve Jobs' life did not fare well at the box office, it did give us a glimpse into the creative mind of the man who brought us the beloved Apple brand that many people revolve their lives around. In the upcoming documentary Steve Jobs: The Man in the Machine, we get much more than just a glimpse into the life of Steve Jobs. We see the impact he had not just on the world, but on everyone around him. Oscar-winning documentary filmmaker Alex

Gizmodo / Andrew Liszewski on Toyland, shared by Meg Neal to Gizmodo

A GoPro Makes a Swing Feel Like a Roller Coaster
Slides, teeter-totters, and even merry-go-rounds are all just bit players at a playground. The real star of the show are always the swing sets, because as this first-person GoPro footage reminds us, they're about as close as you can get to riding a roller coaster without any kind of safety gear.This particular daredevil is Rait Karus who's riding a special over-sized swing with rigid arms that actually allows him to eventually do a complete loop. But this could also just as easily be any kid at a playground on a Saturday afternoon.Even though in your heart of hearts you knew that doing a complete loop on a chain-hung swing was impossible, it didn't stop you from trying with all your might. And who needs safety harnesses or seatbelts when you've got a sea of sand to cushion any falls?Toyland: We love toys. Join us on Facebook or follow us on Twitter.

Uncrate /

1955 Mercedes-Benz 300 SL Alloy Gullwing
Uncrate / 1955 Mercedes-Benz 300 SL Alloy Gullwing

Gizmodo / Annalee Newitz

New Evidence That Sending People to Prison Makes Crime Worse
There's a saying that there's nothing like going to prison to turn you into a criminal. But now, a new study offers evidence that this homily is statistically sound. Every year a person is kept in prison increases their odds of committing another crime when they are released.Over at Quartz, Allison Schrager explains the study, which only deals with the United States:A new paper from University of Michigan economics professor Michael Mueller-Smith measures how much incapacitation reduced crime. He looked at court records from Harris County, Texas from 1980 to 2009. Mueller-Smith observed that in Harris County people charged with similar crimes received totally different sentences depending on the judge to whom they were randomly assigned. Mueller-Smith then tracked what happened to these prisoners. He estimated that each year in prison increases the odds that a prisoner would reoffend by 5.6% a quarter. Even people who went to prison for lesser crimes wound up committing more serious offenses subsequently, the more time they spent in prison. His conclusion: Any benefit from taking criminals out of the general population is more than off-set by the increase in crime from turning small offenders into career criminals.High recidivism rates are not unique to Texas: Within 5 years of release more than 75% of prisoners are arrested again.In other words, the prison system does not deter crime. It encourages it. Especially for people who serve more than a year.But why would that be? Schrager talks about a number of popular theories, the most salient of which is that it's incredibly hard for ex-cons to get jobs. Employers don't want a former prisoner working for them, and when money gets tight, it's easier to turn to crime than it is to become homeless or go hungry. Plus, the threat of prison doesn't scare criminals enough to prevent them from committing crimes. The fact is that people need money in their pockets more than they fear getting caught for breaking the law.The question is, how can we prevent crime while also eliminating the long prison sentences that lead to higher rates of recidivism? One possibility might be to put more police officers on the street. Apparently, there is a lot of evidence that increasing police presence actually does deter crime in a way that fear of prison doesn't. The goal shouldn't be more arrests, though. It should be stopping crime before it happens. [via Quartz]Contact the author at annalee@gizmodo.com.Public PGP keyPGP fingerprint: 85E3 8F69 046B 44C1 EC9F B07B 76D7 8F05 00D0 26C4

Gizmodo / Jamie Condliffe

Watch the New James Bond Spectre Trailer Right Here
Later this year, the 24th James Bond move, called Spectre, will hit the screens. This is the latest trailer—a full two-and-a-half minutes of cryptic clues and action.Veering from Mexico City to Rome via London, the trailer—below—gives us a taste of what we can expect in the fall. The studio's also given a brief synopsis of the plot:A cryptic message from the past sends James Bond on a rogue mission to Mexico City and eventually Rome, where he meets Lucia Sciarra (Monica Bellucci), the beautiful and forbidden widow of an infamous criminal. Bond infiltrates a secret meeting and uncovers the existence of the sinister organisation known as SPECTRE.Meanwhile back in London, Max Denbigh (Andrew Scott), the new head of the Centre for National Security, questions Bond's actions and challenges the relevance of MI6, led by M (Ralph Fiennes). Bond covertly enlists Moneypenny (Naomie Harris) and Q (Ben Whishaw) to help him seek out Madeleine Swann (Léa Seydoux), the daughter of his old nemesis Mr White (Jesper Christensen), who may hold the clue to untangling the web of SPECTRE. As the daughter of an assassin, she understands Bond in a way most others cannot.As Bond ventures towards the heart of SPECTRE, he learns of a chilling connection between himself and the enemy he seeks, played by Christoph Waltz.So. Intruging. Spectre will be released in the U.S. on November 6th 2015 and in the U.K. on Octoeber 26th 2015.[YouTube]

TechCrunch /

AncestryDNA And Google's Calico Team Up To Study Genetic Longevity | TechCrunch
TechCrunch / AncestryDNA And Google's Calico Team Up To […]

Uncrate /

1965 Ferrari 500 Superfast
Uncrate / 1965 Ferrari 500 Superfast

Gizmodo / Andrew Liszewski

This Giant Display Uses Colored Thread Instead of Pixels
Tiny glowing dots have been the modus operandi for electronic displays since the TV was first invented. But at a Forever 21 store in New York, you'll find a giant screen that swaps pixels for spools of colored thread that quickly align to display low-res images.The F21 Thread Screen is first and foremost a clever marketing gimmick for the store, but the technology behind the giant display is still pretty slick. It only boasts a measly resolution of 80 by 80 "pixels," but each dot is created by 6,400 spinning spools that align 5.5-foot long strips of threaded fabric that are dyed 36 different colors along their length.Those strips of threaded fabric are actually looped back and forth across multiple spindles inside the mechanics of the display so that it's only about three feet deep, despite those strips being considerably longer. And while compact in size, the Thread Screen still ended up weighing a full ton given the over 200,000 parts inside including countless motors and mechanisms needed to accurately control the positions of all those spools.If you have no plans to be in New York between now and July 28, you can still interact with and experience the F21 Thread Screen online via its website. There you'll find a livestream of the display, and you can send your own images to it by posting a photo to Instagram and tagging it with #F21ThreadScreen. Just don't be disappointed when the beautifully detailed image snapped by your smartphone's hi-res camera ends up losing a good chunk of resolution and color fidelity in the process.[F21 Thread Screen via Wired]

Gizmodo / Damon Lavrinc on lanesplitter, shared by Meg Neal to Gizmodo

The Yamaha XSR700 Is The Ducati Scrambler Competitor We've Waited For
Ducati gets it. Honda is getting it. And now Yamaha nails it. This is the XSR700, the retro-modern roadster based on one of the best bikes in Yamaha's stable.The XSR cribs the FZ-07 platform, taking the frame and 689cc parallel-twin engine and slathering it in one of the most tasteful blends of old-school style and new-school accouterments this side of the Scrambler. As a matter of fact, it looks even better than the Duc, with its single round headlamp and matching LED tail lamp, dual-textured seat, lower vents, side panels, and tidy tail. But the best part might be the lone round gauge, which packs a massive amount of information (fuel level!) into a slick, tiny LCD package. Yamaha sweated the small stuff – from the design of the rear subframe to the bracket that holds the front fender – and it shows. Just look at how it packaged the onboard tool kit.Unlike most parallel twins, the 270-degree crank engine actually has character, and that should be aided by the low-mount exhaust. Output is rated at 73.8 horsepower at 9,000 RPM and 50.2 lb-ft peaking at 6,500 revs. Given the size of the aluminum tank and Yamaha's claim of 54.7 MPG, 200 miles shouldn't be hard to hit.The seat is about a half-inch taller than the FZ at 32.1 inches, and the suspension remains largely unchanged with a 24.5-degree rake up front and 5.1 inches of travel at each end holding up the 10 spoke aluminum wheels.Dual, four-piston brakes are mounted up front with 282mm rotors, with a 245mm disc at the far, all augmented by ABS as standard.All in, the XSR has a dry weight of 410 pounds, and when sales begin this November, expect it to be priced maybe a few hundred dollars higher than its FZ-07 stablemate – figure around $7,500 or so – before you start tacking on all the accessories Yamaha will be offering.More of this please.

Gizmodo / Sean Hollister

GoPro Wants To Help You Turn Awesome Videos Into Cold, Hard Cash
Do you create stunning videos with your action camera? Videos where you careen through a canyon at death-defying speeds, or "ride" your tiny model trains? GoPro wants to license those videos to advertisers looking for premium footage, and pay you for the privilege.The company just opened a new GoPro Licensing portal, where you can actually already find those exact pieces of footage for sale. Prices start at $1,000, according to Adweek, though a lot will depend on where a prospective client wants to display the footage, and for how long—much like with Getty Images, Shutterstock and other stock multimedia sites. Crucially, it's not clear how much of that money GoPro will keep, and how much it will share with content creators. But if the terms are good, it seems pretty likely that we'll see more GoPro footage popping up in ads. Footage that might have originally been shot by athletes, daredevils and video professionals for their own pleasure—not just by creative agencies looking to sell the latest idea. [GoPro, Adweek]Contact the author at sean.hollister@gizmodo.com.
Apple Watch Satisfaction | Tech.pinions – Perspective, Insight, Analysis /

Apple Watch Satisfaction | Tech.pinions – Perspective, Insight, Analysis
Apple Watch Satisfaction | Tech.pinions – Perspec […]

TechCrunch /

Instagram Brings Search To The Web | TechCrunch
TechCrunch / Instagram Brings Search To The Web | TechC […]

Uncrate /

50th Anniversary Shelby Daytona Cobra
Uncrate / 50th Anniversary Shelby Daytona Cobra

TechCrunch /

Surprise! Tesla Is Working On A New Roadster | TechCrunch
TechCrunch / Surprise! Tesla Is Working On A New Roadst […]
Uncrate / Solar Paper

Gizmodo / Kelsey Campbell-Dollaghan

The Death of the SIM Card Is Nigh
SIM cards are dead; Long live e-SIMs. A report from the Financial Times yesterday afternoon brought news that both Samsung and Apple are close to agreeing on a common architecture standard for an electronic SIM card that would replace physical SIMs completely. It would allow you to change your carrier without having to switch cards at all—an ability that would "fundamentally change how consumers sign up to mobile operators," as the FT puts it.Is that a good thing? Well, it depends. On the one hand, you'd be able to switch carriers without switching SIMs. On the other, it means the decline of power amongst the big telecoms and the rise of, well, the phonemakers. Here's how the Economist explained it last year:Operators would lose control of the market, but Apple and other device-makers might gain it. They would, if regulators let them, be able to choose which operators appeared on the menu when buyers of their phones and tablets were setting them up. The risk would then be that the SIM card's demise leads to less choice, and higher prices for users.So, who decides on the standards that all of these companies use? That would be the GSM Association: A group that represents hundreds of telecom companies and was established all the way back in the early 1980s by European carriers, when cellphones were the bleeding edge of tech. You can thank the GSM for the way our phones work today: It did everything from figure out where on the radio frequency spectrum mobile phones would sit, to how devices identify themselves (for example, with SIM cards). ZDNet explains how a group of 13 countries literally wrote the book on the first wireless phone system in Europe, a "global revolution:"Before GSM, Europe had a disastrous mishmash of national analogue standards in phones and TV, designed to protect national industries but instead creating fragmented markets vulnerable to big guns from abroad. They hoped for maybe 20 million users by the end of the century; by the time 2000 arrived, they had quarter of a billion.SIM cards were just one of the specifications they created. Officially, SIM stands for subscriber identity module—a circuit that stores an ID number called your international mobile subscriber identity that identifies you across networks, along with several other crucial pieces of security info.1995 patent for a mobile phone and SIM card (completely with wrist strap).The first SIM cards to make it onto the market were made by a German security firm that has been around since the 1850s. Called Giesecke & Devrient, the company was originally focused on developing banknotes—they printed the money for many of the pre-German Empire states before the 1870s. The company survived into the modern era, and patented a number of systems for authenticating modern tech, including credit card stripes and identification systems for wireless communication. They also made the first commercial SIM card in 1991, selling 300 of the chips to a Finnish telecom known today as Elisa Oyj. What's interesting about the developments in those early days of cellphones is how closely they mirror our own. Back when the GSM was developing an agreed-upon set of standards for encryption, there were reportedly arguments between European countries about how strong the encryption of the GSM cipher A5/1 should really be, according to researcher Ross Anderson. A bit like government agencies today are debating whether there should be a "back door" in encryption, governments in the 1980s didn't agree about whether encryption standards should be strong or purposefully weak.Patent for a multiple user SIM card secured subscriber unit, 2000.The SIM card is what carries those encryption keys, though today, they're an almost trivial security feature. And as we learned in 2013, the NSA—and who knows how many other government or non-government actors—could easily break the A5 algorithm used to secure most SIM cards, no problem. In fact, the NSA itself has even patented a technique to detect when a SIM card is removed and replaced. And this spring, we learned that a group of NSA and GCHQ spies had actually hacked the system of the world's largest SIM maker—Gemalto—giving themselves access to the encryption keys of the company's billions of SIM cards, making it even easier to decrypt mobile communications. The Intercept reported the breach, explaining how the theft of these SIM keys lets government agencies "sidestep" traditional barriers like warrants for wiretapping. "Stealing the keys, on the other hand, is beautifully simple, from the intelligence agencies' point of view, as the pipeline for producing and distributing SIM cards was never designed to thwart mass surveillance efforts," Jeremy Scahill and Josh Begley wrote. It would be easy to pretend that switching to a software-based SIM would allow for better, more nimble encryption protocols. But we won't know whether the new electronic SIMs are actually any better until the GSM announces the protocol that phonemakers have agreed upon, probably within the next few months. The Financial Times says the new protocol could be implemented as soon as 2016. Either way, the era of effective SIM card encryption is long since over. As The Intercept's Scahill and Begley concluded in February, "The only effective way for individuals to protect themselves from Ki theft-enabled surveillance is to use secure communications software, rather than relying on SIM card-based security."Image: 2012 patent US20130267106 A1.Contact the author at kelsey@Gizmodo.com.

Gizmodo / Jamie Condliffe

Intel's 2016 Chip Line-Up Will Put Moore's Law on Hold
Moore's Law states that the number of transistors on an integrated circuit doubles every two years—a phenomenon that Intel has been upholding for decades. But with Intel's announcement of its 2016 silicon, the law stutters.The dramatic increase in the number of transistors aboard integrated circuitry is made possible by shrinking them using new manufacturing processes. The last advance in Intel's chips was to move to a design that created 14 nanometer transistors aboard its Broadwell processors—and if Moore's Law was to hold, we'd expect smaller ones to arrive in 2016.But Intel has announced that its 2016 chip line-up, called Kaby Lake, will continue to use 14 nanometer processes. Instead, the next shrinkage will arrive in the second half of 2017, when Intel will shift to transistors that measure just 10 nanometers in its Cannonlake chips.During a call yesterday on the topic, Intel's CEO Brian Krzanich mused on Intel's adherence to Moore's Law. He explained that "the last two technology transitions have signaled that our cadence today is closer to 2.5 years than two." In other words, the dealy of 10-nanometer processes puts Moore's law on hold.Indeed, the limit of what can be done with conventional silicon is fast being approached. Just last week, IBM announced that it can create 7-nanometer transistors, but using silicon-germanium in the manufacturing process rather than pure silicon. The new material choice allows transistors to switch faster and also use less power—in turn allowing them to sit more densely on a chip. What will happen to Moore's Law in the long-term remains to be seen. But for now, Intel's failing to keep up.[Intel via Verge and Ars Technica]Image by TiggerT under Creative Commons license.

TechCrunch / Greg Kumparak

Tesla Is Making A Mystery Announcement Tomorrow
 We just got the official word: Tesla is announcing something tomorrow. What is that "something"? We… actually have no idea at the moment. I'd love to say "YEAH! GET HYPED! NEW ANNOUNCEMENTS THAT WILL BE SUPER INTERESTING!" for the sake of readership — but I can't really do that, because Tesla is keeping details super sparse. Could it be that… Read More
Gizmodo / Adam Clark Estes

Apple's Thinking About Showing People Ads Based on Their Bank Balances
Just when you thought Apple wasn't integrated into your life enough, the company just won a patent for a system that targets ads based on how much money people have. This is the same Apple that's promised not to monetize your data. As Tim Cook said last year: "You're not our product." Until you are, apparently.The United States Patent and Trademark Office (USPTO) just awarded Apple the targeted ad technology patent today, but it's been in the works for a while. The system sounds like a cross between Google reading your Gmail messages in order to serve more relevant ads and that one scene in Minority Report.According to the patent, Apple's new invention is designed "to analyze the user's available credit in order to assess the likelihood of a user being able to purchase advertised goods and/or services." Why so curious? "An advantage of such targeted advertising is that only advertisements for goods and services which particular users can afford, are delivered to these users."This idea is particularly interesting not only because it's futuristic but because it appears to be an about-face on Apple's attitudes towards monitoring users' most personal data. In the past year or so, Tim Cook has been on a fierce campaign against ad-driven companies like Google and Facebook. At a dinner hosted by the Electronic Privacy Information Center (EPIC) last month, the Apple CEO said bluntly:Our privacy is being attacked on multiple fronts… Some of the most prominent and successful companies have built their businesses by lulling their customers into complacency about their personal information. They're gobbling up everything they can learn about you and trying to monetize it. We think that's wrong. And it's not the kind of company that Apple wants to be.Unless Apple decides to install this patented new targeted advertising system into every Apple product on Earth! There's no real reason to believe that will happen. Apple patents all kinds of crazy inventions, but technology that watches your bank account balance in order to show you more relevant ads is markedly more Orwellian than a method to make iPhones fall like cats. At the very least, it's an indication that Apple is thinking about the possibilities of leveraging user data for business purposes.It should be said that the security side of this story is one way that Apple might dodge the "monetizing user data" accusation. Apple Pay, for instance, uses heavy encryption and keeps all sensitive data stored on the user's device. So it's possible that Apple's targeted ad idea would not involve hosting your bank account balance on an Apple server.But still. Looking at your own bank account balance can be stressful enough. We don't really need Apple (or its advertisers) taking a peek, too.Image by Raffael Hannemann[USPTO via Business Insider]Contact the author at adam@gizmodo.com.Public PGP keyPGP fingerprint: 91CF B387 7B38 148C DDD6 38D2 6CBC 1E46 1DBF 22

Uncrate /

1965 Bizzarrini P538
Uncrate / 1965 Bizzarrini P538
Techmeme /

Apple to release new iPod touch today: gold option, 8MP camera, 64-bit, 128GB + new Nano/Shuffle colors (Mark Gurman/9to5Mac)
Mark Gurman / 9to5Mac:
Apple to release new iPod touch today: gold option, 8MP camera, 64-bit, 128GB + new Nano/Shuffle colors  —  Apple will be rolling out a refreshed line of iPods today, according to sources.  As indicated by new colors recently found in iTunes on the Mac, the new iPod touch, shuffle, and nano will come in new darker blue and pink colors.

SourceFed / Andrew Fahey

Canada Ranked 'Most Admired Country in the World'
Canada is seriously super great, you guys. Oh, Canada. I've always been a fan of the place. The friendly people, the abundance of moose, maple syrup flowing freely from every tree. There really isn't much to not like about Canada, and according to an annual survey, I'm not the only one who feels that way. In its 2015 annual survey, the Reputation Institute ranked Canada as the most reputable country in the world. The Institute's representative Fernando Prado attributes the country's ranking to the country's "effective government," "absence of corruption," "friendly and welcoming people," and welfare support system. Plus, it's

SourceFed / Andrew Fahey

How "El Chapo" Escaped From Prison
Watch security footage of the drug lord escaping from his Mexican jail cell. Joaquín "El Chapo" Guzmán Loera, the kingpin of the Sinaloa drug cartel in Mexico, was captured by a Mexican-led operation back in February, ending a 13 year manhunt. He would spend the following six months in Altiplano maximum security prison until this past Sunday, when he managed to escape from his cell through a tunnel in his cell shower. The security footage of his escape was released today, showing El Chapo moments before his escape, as well as what the tunnel he escaped from looks like, and

Gizmodo / Jamie Condliffe

Facebook Is Apparently Building a Human-Powered Personal Assistant
New reports suggest that Facebook is working on a personal assistant service baked into Messenger called Moneypenny. But unlike Apple's Siri or Microsoft's Cortanaa, this isn't a virtual helper—it's a real human service at the other end.The Information reports that the new service, known internally as Moneypenny, will allow users "to ask real people for help researching and ordering products and services, among other tasks." Three sources have described the new service to the website, explaining that it is currently being tested internally by employees.It's not clear what kinds of features the service may include, but it does sound more akin to a personal concierge system than rash of recent digital personal assistants. Nor is there any suggestion of how complete the offering is yet—let alone how close to launch it might be.There have, of course, been other attempts to make services like this work, including the likes of Magic. Presumably Zuckerbeg would be banking on sheer weight of existing numbers to make the service succesful, rather than starting from scratch like competitors. Either way, we'll have to wait and see. [The Information via Verge]

Uncrate /

2006 Lamborghini Concept S
Uncrate / 2006 Lamborghini Concept S

Gizmodo / Germain Lussier on io9, shared by Charlie Jane Anders to Gizmodo

Watch The Official Suicide Squad Footage From Comic-Con
Were you jealous of everyone at San Diego Comic-Con that got to see the early Suicide Squad trailer? Well you're in luck. Warner Bros. has finally put the official video online. In it you'll see the first look at what Jared Leto has in store for The Joker, and so much more.Suicide Squad, written and directed by David Ayer, doesn't hit theaters until August 5, 2016 and the above footage was – hypothetically – going to be just for Comic-Con. However, a pirated version of the footage spread like wildfire and the studio wisely released the official version. Which looks awesome. A true highlight of the entire convention.Ayer's aesthetic here feels perfectly suited to this film. It's super dark, super gritty, and very R-rated. If anything, Leto's Joker – who doesn't come in until the end – feels almost too colorful for this world. But he's still very creepy and will surely play a big role not only here, but in the rest of the DC Movie Universe too.Suicide Squad stars Will Smith, Jared Leto, Margot Robbie, Joel Kinnaman, Jai Courtney, Cara Delevingne and Viola Davis. It opens next August. That's the good news.The bad news is, speaking with Deadline, the president of Worldwide Marketing and International Distribution at Warner Bros., Sue Kroll, explained her disappointment this happened at all.Warner Bros. Pictures and our anti-piracy team have worked tirelessly over the last 48 hours to contain the Suicide Squad footage that was pirated from Hall H on Saturday. We have been unable to achieve that goal. Today we will release the same footage that has been illegally circulating on the web, in the form it was created and high quality with which it was intended to be enjoyed. We regret this decision as it was our intention to keep the footage as a unique experience for the Comic Con crowd, but we cannot continue to allow the film to be represented by the poor quality of the pirated footage stolen from our presentation.Does that mean Warner Bros. could stop bringing footage to Comic-Con if the audiences can't help themselves? (Pirated versions of every "exclusive" trailer made their way online over the weekend.) It seems possible.[Deadline]

theCHIVE » theCHIVE / Shelbie

Introducing Miss USA 2015 Olivia Jordan (24 Photos)
theCHIVE » theCHIVE / Shelbie Introducing Miss USA 2015 […]

Gizmodo /

Facebook's New Fort Worth Data Center Will Be Powered Entirely By Wind
Gizmodo / Facebook's New Fort Worth Data Center W […]
WSJ /

Apple Plans Record Number of New iPhones – WSJ
WSJ / Apple Plans Record Number of New iPhones – […]

Gizmodo / Jamie Condliffe

IBM's New Chip Is Four Times as Powerful as Today's Best Silicon
IBM has announced that it's designed a new kind of ultra-dense chip, which squeezes in four times as much computing power as the best silicon currently available.The ability to squeeze ever more processing power into the same small processors is a result of shrinking the fundamental transistors that make up chips. Until recently manufacturers have been able to produce them at a scale of 14 nanometers, and are now transitioning to a regime where 10 nanometers is the standard. IBM's announcement, reports the New York Times, ushers in the possibility of creating 7-nanometer transistors. For some context, a strand of DNA measures 2.5 nanometers in diameter.The company claims that it's made possible by using silicon-germanium in the manufacturing process rather than pure silicon. The new material choice allows transistors to switch faster and also use less power—in turn allowing them to sit more densely on a chip. Indeed, IBM suggest that processors with more than 20 billion transistors should be a possibility—about four times that of today's best chips. It's worth noting that the chips are in advanced research stage, as opposed to being consumer-ready, but that doesn't detract from the announcement.For all the talk of death of Moore's Law—which suggests the number of transistors per square inch on chips should double every two years—IBM's announcement suggests that it could be safe, at least until 2018. It remains to be seen if the silicon-germanium will be embraced by the chip industry, but if it's the only way to keep Moore's Law alive, it may not have much choice.[NYT]Image by Credit Darryl Bautista/IBM
TechCrunch / Sarah Perez,Greg Kumparak

iOS 9 And OS X El Capitan Are Now Available To All As Public Betas
 As announced at WWDC last month, Apple is making a beta of its newly updated mobile operating system, iOS 9, available to the general public for testing starting today, alongside the beta version of OS X El Capitan, its updated desktop OS. The iOS 9 beta build will allow early adopters to try out upcoming features, including new apps like News and a refreshed Notes, transit directions in… Read More

SourceFed / Andrew Fahey

Short Film 'One Minute Time Machine' is Rad
What would you do if you could go back juuuuuust a little bit? In the short film One Minute Time Machine, James uses his (appropriately named) One Minute Time Machine to seduce Regina, who doesn't make it easy for him. Check it out: One Minute Time Machine is directed by Devon Avery, who submitted the short film to Sploid for the Sploid Short Film Festival. Sploid is accepting short film submissions for a "Best Short Films of 2015" competition. Filmmakers have until October 31st to send in their short film submissions, so if you're interested, you'd better get moving. In

Gizmodo / Darren Orf

Logitech Is Changing Its Name to "Logi" Because Tech Means Nothing
You know Logitech, that company that makes the great keyboards, and the great speakers, and the great gaming mice? It's going to start calling itself just "Logi" now, and that transition begins today.When I asked exactly why it decided to karate chop its tenured brand name in half, the answer was simple: tech means nothing."Tech is everywhere," says Logitech's VP of brand development Charlotte Johs, a big "L-O-G-I" comically emblazened on the silk screen behind her. "Tech is in the air you breathe…it's in your clothes…in the future, 'tech' doesn't say anything," she tells me.In a way they have a point. After all, Gizmodo's own tagline is "Everything is Technology." There are precedents for the name-splitting, too: Remember when Steve Jobs decided to go all King Solomon on Apple Computer? Now it's just Apple.Seemingly a better fitting name for a new brand of Swedish furniture than one of the leading companies for tech accessories, the important distinction is that Logi isn't a word. It's not quite "logic," which was of course the reference in the original name, and I highly doubt they're referencing Logi the fire giant from Norse mythology. One definite bonus, though, is the company would finally be able to have the same brand in Japan, where Logitech is known as Logicool due to trademark complications. Logi, as far as I'm aware, doesn't mean anything offensive in Japanese. Phew.When I asked where exactly this delightfully zen new identify came from, Johs said Logitech's Boom series of Bluetooth speakers—the company's most popular product—was in many ways the very first Logi-inspired piece of tech. In other words, the Boom happened when Logitech started starting giving a shit about design. The name just didn't exist yet, says Johs.Which convienently ignores the fact that the Boom already belonged to a premium brand—Ultimate Ears, which Logitech acquired in 2008—but surely the company wasn't about to start using a headphone and speaker brand for keyboard and mice as well.And so, Logi was born.From looks alone, the new logo is a visual step up from its 34-year-old predecessor. It's clean, modern and has all the visual cues of a 21st-century startup (even the lowercase!). The color palette accompanying the makeover is bright, vivid and "in your face," another element ripped from its Boom speakers. But it also sacrifices decades of brand identity for a short and sweet logo that's on the one hand completely unobjectionable and pleasant-looking, but on the other, kind of bland.The name Logitech isn't retiring quite yet. For one, it'll remain the company's formal name and be sticking around on a lot of Logitech's older stuff like mice, keyboards, and even Boom speakers…at least for now. But Logitech says, that if everything goes accordingly, Logi will be the name inscribed on almost all the things it makes, because tech isn't spoken anymore—it's understood.Note: Logitech flew me to Ireland to check out its design studio and other fun tech stuff (I drop-tested an iPad and destroyed the fuck out of it). They also put some grub and booze in me and also gave me a little notebook. I use it for D&D campaigns now.

Uncrate /

1959 Ferrari 250 GT LWB California Spider
Uncrate / 1959 Ferrari 250 GT LWB California Spider

Uncrate /

Aston Martin AM37 Powerboat
Uncrate / Aston Martin AM37 Powerboat

TechCrunch / Sarah Perez

Netflix Moves Into Original Feature Films, Starting This October
 Netflix is ready to become a home for feature films, giving the industry a new outlet for movie production in an era of declining ticket sales – a trend that has led to a large influx of what studios' believe will be sure-fire hits, like remakes and sequels. The first film out of the gate is indicative of the kind of film that could potentially be a critical favorite, but may not… Read More

Techmeme /

A media platform based on blockchain will arrive soon, which unlike Reddit or Twitter can't be policed (Fred Wilson/AVC)
Fred Wilson / AVC:
A media platform based on blockchain will arrive soon, which unlike Reddit or Twitter can't be policed  —  The Decentral Authority  —  We've been big fans of Reddit since it was part of the first Y Combinator class ten years ago this summer.  We've watched closely as it emerged as a community powered mostly by its users.

Uncrate /

GoPro Hero4 Session Camera
Uncrate / GoPro Hero4 Session Camera
Uncrate / Casa Brutale

SourceFed / Jonathan Holman

Full 'Steve Jobs' Trailer: "I Play The Orchestra"
Danny Boyle directs Michael Fassbender as the tech giant. Universal has had quite the trip with their upcoming Steve Jobs biopic. Between a shift of hands from Sony, and more actors and directors lined up than even thought possible, the movie is finally being released. Based on the Walter Isaacson biography of the same name, and written by Aaron Sorkin, the movie looks to be a powerhouse in the fall festival and awards circuit. From Universal, here's first full trailer for the film: Admittedly, I still haven't been able to get behind Fassbender as Jobs, simply because of their build
Techmeme /

iPhone 6s to support download speeds of up to 300 Mbps, double that of the iPhone 6, run more efficiently with new Qualcomm LTE chip (Mark Gurman/9to5Mac)
Mark Gurman / 9to5Mac:
iPhone 6s to support download speeds of up to 300 Mbps, double that of the iPhone 6, run more efficiently with new Qualcomm LTE chip  —  iPhone 6S to double LTE speeds, run more efficiently with new Qualcomm chip  —  One of the main upgrades to the next iPhone's internals …

SourceFed / Andrew Fahey

Ask Siri to Divide Zero by Zero
You know, Siri can be a real jerk. It seems that Siri is finally fed up with all of the dumb questions that we've been asking it all of these years. It turned down your marriage proposal. It told you about woodchucks. Now its doing your math homework for you. However, it isn't doing so without making you rethink every decision you've made in your life. Watch YouTube user zomtheforestcat demonstrate what happens when you ask Siri to divide zero by zero: That's cold blooded, Siri. People online are freaking out about Siri's sass, including Breaking Bad star Aaron Paul.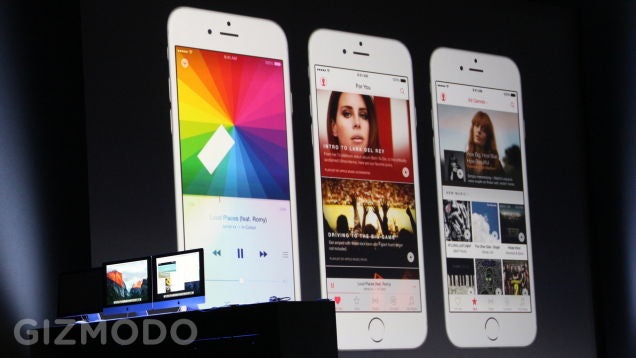 Gizmodo / Darren Orf

Apple Music Is Here—Go Try It Now
Today, Apple is pushing out the latest update to iOS, and in this 8.4 version iPhones users will get some brand new Apple bloat Apple features, chief among them being the long-time-coming Apple Music streaming service.Yep. This is the Beats-powered, star-studded, Taylor Swift-yielding music service we've all been waiting for. It's the supposed Spotify slayer from a company that's been historically known for disrupting the music biz. But this time around, they're riding in the backseat of this cultural revolution. Let's see if they have what it takes to be back in the driver's seat.As is true with most OTA updates, it might take a while for the update to actually be available on your particular iPhone (Settings General Software Update or just try through iTunes), but just keep praying to the software update gods.
TechCrunch / Darrell Etherington

Apple Music Launches With iOS 8.4 At 8 AM PT On June 30
 Apple Music is coming tomorrow, and Apple Music Senior Director and former beats CEO Ian Rogers wants you to be ready, so he has revealed the specifics of when it'll star rolling out. The official launch time for Apple Music is June 30 at 8 AM PT, per a Rogers' blog post and Facebook event, at which time iOS 8.4 will be made available for users to update their devices. iOS 8.4… Read More

SourceFed / Jonathan Holman

Chris Farley Documentary Gets Its First Trailer
Set to hit theaters in late July. If you're a pop culture gearhead, then it's incredibly difficult to omit one of the preeminent comedians of the 1990s: Chris Farley. Orchestrating classic skits on Saturday Night Live and larger-than-life, but lovable oafs in movies like Tommy Boy and Black Sheep, Farley has made an incredibly lasting impact on comedy, and media at large. After tragically passing away at the age of 33 in 1997, he's a prime example of those gone too soon. And with tragedy and fame, people always wish to see the other side, so we've got a documentary

Gizmodo / Maddie Stone

UberBoat Quietly Launches in Instanbul
While Parisian cab drivers took to the streets to pillage and burn Uber vehicles last Thursday, the ever-contentious ridesharing company was quietly rolling out UberBoat across the continent in Istanbul.Yep, you heard that right. In Istanbul you can now tap a button on your phone and summon a speed boat to ferry you across the Bosphorous Strait, a waterway that forms part of the boundary between the European and Asian sides of the city. The trip will cost about $19 USD, but the Beneteau boats Uber's using, which belong to local boat company Navette-Tezman Holding, can carry about 6 to 8 people at once. That still ends up being a bit pricier than public ferries, which according to Bloomberg, serve about 20 routes across the strait for a basic price of 81 US cents. Hopefully that price gap will differentiate the two services enough that Uber doesn't start sparking sea riots, as well.[Bloomberg Business via Ars Technica]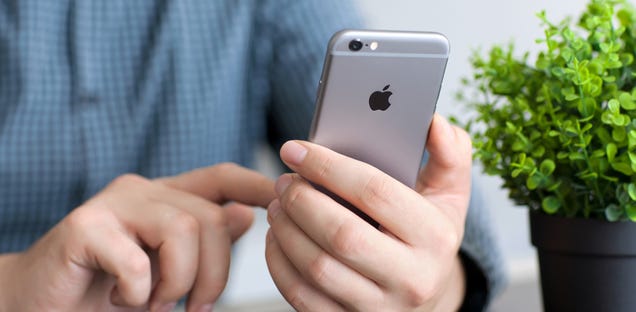 Gizmodo / Maddie Stone

Force Touch is Reportedly Coming to iPhone
Ahoy, an Apple rumor! Unnamed sources tell Bloomberg Business Apple has begun production on an iPhone model equipped with Force Touch, the same haptic feedback feature that made its debut this year in the Apple Watch and the company's new MacBook.The introduction of Force Touch to iPhone is being hailed by some as Apple's latest maneuver to keep pace with the likes of Samsung, whose Galaxy S6's screen can be viewed from the side. But touch sensors aside, don't expect the new iPhone to look all that different: according to Bloomberg's nameless whisperers, at least, the exterior design will be very, very similar to that of the iPhone 6 and 6 Plus. If all goes well, full-scale manufacturing of the new phone could start as early as July, so if you're an iOS user, better start mastering those two-stage clicks soon. [Bloomberg Business]Top image via Shutterstock

Gizmodo / sniffpetrol on Jalopnik, shared by Alissa Walker to Gizmodo

How We Made Top Gear
The very last Clarkson, Hammond & May edition of Top Gear will be broadcast this Sunday and sniffpetrol – by day, mild mannered former Top Gear script editor Richard Porter – explains how they used to put the show together and what it was like to be at the cutting edge of cocking about. There we go then. The sun has set on what I imagine we will one day call Old New Top Gear. Now we sit patiently with seatbelts fastened and backrests in the upright position, awaiting developments from New New Top Gear / The Jeremy Clarkson Car Hour / James May's Amphitheatre Of Cheese.Whatever happens next, it's going to be quite different from what I like to think scholars will one day call Top Gear Classic. It might be made in quite a different way too. I don't know. I only know the way we used to make the show, which was with a mixture of sweat, panic, disagreement and potato snacks.On the programme I hope historians will soon refer to as Top Gear – Original Taste the most important thing for any given item was, unsurprisingly, the idea. If we're talking about a track test, that idea was always pretty simple; is it an interesting car and can we say moderately entertaining things about it while slithering around a runway for six to eight minutes?Ideas for the big, three presenter films were rather more difficult. Coming up with suggestions wasn't the hard part, it was the process that followed in which the idea would be prodded and dismantled and subjected to the same line of questioning it might receive from a four-year-old; Why? Why? No really, why? Why were we going there? Why were we taking those cars? Why were we doing this at all?For those items in which we bought old rotboxes or built something of our own, it was important to have some headline question we were answering or some logical problem we were setting out to solve. Can you buy a car for £100 or less? Can you build your own amphibious car? Can we alleviate travel chaos brought on by snow using machines that normally sit idle in winter?You needed the question for the studio introduction to give some line of logic, some small reason why we were craving your attention for the next half an hour or so. Once the item was up and running you could drift away from that original point, though I believe the best Top Gear stories never forgot it.If the idea couldn't pass muster in the office, in particular at the hands of chief scrutineer Clarkson who worried about this stuff more than anyone on the team, then it didn't happen. Case in point, we once had this notion that we would re-invent the fire engine. Why were we doing that? Because it seemed like they were too big and too slow and therefore took too long to get to emergencies. The solution was obvious; Top Gear would build a small, high performance fire truck.The trouble is, if you make a fire engine smaller there's no room on board for all the ladders, hoses and burly men it needs to do its job. So it has to be big. And then it can't get through gaps in traffic. So you make it smaller. And then it can't do its job. And then…We sat in a meetings for hours debating this round in circles before concluding with heavy heart that the ideal design was a fire engine, as in the sort we already have. The whole idea was thrown in the bin. It would have been easy to have plugged on simply for the sake of seeing Richard Hammond trying to fit a massive ladder onto the roof of a tiny van, but really we'd have been doing it purely for the jokes and, much though it may have seemed otherwise, such brazen comedy chasing was never enough for Top Gear.An idea had to be better than that and, assuming that it was strong enough to withstand being debated and dismantled in the office, the production team would then crack on with finding cars, scouting locations and doing all the things necessary to make it happen. It's all well and good saying that, for example, you're going to re-invent the helicopter and to do so you're going to need four camels and an exploding gazebo in a westerly facing garden but it isn't going to happen without the hardest working, most dedicated and talented production team in television. Fortunately, that's what we had. Even more fortunately, I was only joking about that helicopter thing.While the ground work was being done, the next job was to script the item. It was sometimes complained that Top Gear became 'too scripted' which was the internet's way of saying too set-up, too pre-planned, too close to a cack-handed comedy sketch. In truth, all TV shows are scripted. Obviously that's true of drama shows like Game Of Thrones because dragons are heavily unionised and won't come out of their trailer unless everything is agreed in advance. But 'reality' shows are scripted too, and so are documentaries and improv and the weather report. A television programme with no script at all would be a mess. A script doesn't have to mean every single moment is written down in advance, it can be simply a series of points that lets everyone on the crew how we're going to start, where we're going to go, and what we hope might happen.For a Top Gear track test, the script might have been pretty detailed. It would have presenter words on it, maybe a few chewy metaphors, and it would attempt to pace the item by deciding which lines were voice over, which were in vision, when the car would be moving, when it would be static and so on. Yet even this could change radically on the day, especially if a car revealed new facets or the presenter simply changed their mind on something.A three header item out in the field would be much looser. Sometimes so loose a director would read the script and slowly sigh the words, Is that it? Ideally, there'd be a studio introduction that set out the logic of the story, some attempt to structure the start, maybe a few choice gags for each presenter to attack his colleagues' choice of cars (though they preferred to keep the really good ones to themselves and unleash them like Indiana Jones's whip when least expected) and then a broad attempt to order the item's activities. Even so, one of the most common words on a Top Gear script was a vague, director-baiting place holder that simply said, 'whatever'.The actual process for writing scripts, or at least sitting down to fill in the gaps with 'whatever', took several forms. Sometimes Jeremy would get a rush of blood to the head and crack on with it on his own, then email me a first draft with a simple note at the top; 'ADD FACTS AND GAGS'. Sometimes one or more of us would go over to his flat near the Top Gear office and work on it together. Clarkson would usually drive the computer, jabbing awkwardly at the keyboard with a single rigid digit on each hand, like he was trying to CPR a rat.His ungainly typing style disguised his immense ability as the fastest writer I've ever worked with, rapidly producing first draft words that were sharper, tighter and funnier than most word jockeys could manage after 20 attempts. Every so often he'd pause as he searched for a chunky analogy to illustrate a point and we'd spend a minute or two bouncing gags back and forth, trying to make each other laugh. A lot of Top Gear writing was based around men in a room trying to make each other laugh.Eventually, the script would be in some sort of workable shape, the gold plated unicorns would have been sourced, and we'd be in a position to film the damn thing. For this we would need three film crews – one for each star car in case they got split up and all the better to shoot the three way chats while allowing plenty of editing options to cut out the waffling bits – and a large van full of snack items.Once the item was shot, it would disappear into the edit suite where over many weeks it would be diced and sliced and finessed into the finished item over which voiceover lines would be dubbed.During our usual on-air routine, voice overs were done on a Monday evening the week of transmission, each presenter taking their turn to go into the recording booth while the other two loafed around in the control room, saying unhelpful things over the talkback loop, writing lurid slogans on other people's scripts and generally behaving like children. Restless, middle-aged, deliberately annoying children.Tuesday was writing day. In advance, I'd hash together a first draft studio script, pulling together the planned intros for each film, adding some thoughts for discussions out of them, and doing the 'housekeeping' of adding sections like the 'Tonight….' menu, the Stig 'some say' lines and the guest introduction. Then the presenters would arrive and we'd start the process of refining, revising or completely re-writing the words during which the three of them would read my jokes and either laugh, in which case I would inwardly fist pump, or say 'hmm, not sure about that', in which case I would inwardly sob, though outwardly I would stand behind them at the computer and do neither of those things.At some point in the morning we'd turn our attention to the massive slick of press releases and pictures laid out on the floor behind us and the presenters would begin reading out things and firing one-liners at each other, the best bits of which I'd attempt to write down and later type up into bullet points from which the rough shape of the news segment would emerge.Then, once the script was deemed satisfactory, and there were enough items in the news document, we'd sit down in front of the whole production team and read through our homework. If they laughed at the jokes, we'd go home happy. If the material fell flat on its arse we'd despondently go back to the computer and keep working.Either way, we'd fetch up at the studio the next morning and Jeremy would thunder into the crappy presenters' room at the back of our shabby Portakabin with a dozen new script tweaks, suggestions and jokes. The rest of us might turn up on a Wednesday morning with one vague thought for something that could be improved; only Jeremy would have lain awake all night worrying over tiny details and agonising over the smallest point until he'd got it right. Top Gear might sometimes have seemed like a big, freewheeling, slobbery, shambolic mess but you'd be amazed at the attention to detail. Someone once asked me what it was like to write on the show and the only way I could explain it was to say that we could easily lose 40 minutes arguing whether 'raspberries' was a funnier word than 'hat'.On those Wednesday mornings at Dunsfold we'd spend another couple of hours having debates about such things followed by a technical rehearsal in the studio, a spot of lunch and then all hands on deck. Are the presenters dressed? Is the audience in? Are the machines recording? Then it's show time.Or at least, it was. Maybe one day it will be again. Who knows how Top Gear and its pattern parts replica might turn out in the future. For all concerned, I just hope the production process is something like it was on the show we might one day come to call Top Gear – The Golden Years: Disorganised, exhausting, stupid and a simply enormous amount of fun.Illustration Sam WoolleyContact the author at matt@jalopnik.com.

Uncrate /

2016 Chevrolet Camaro Convertible
Uncrate / 2016 Chevrolet Camaro Convertible

TechCrunch / Sarah Perez

Microsoft Officially Launches Office For Android Phone
 Microsoft this morning announced the official launch of Office for Android phone, five weeks after the company rolled out the suite of applications as a preview. Today's release, which includes Word, Excel and PowerPoint designed for the Android smartphone experience, follows earlier efforts at bringing Office to Android tablets, as well as support for Office on iOS devices, Windows and… Read More

Techmeme /

Apple Music signs thousands of independent labels after changing royalty structure during trial period (Billboard)
Billboard:
Apple Music signs thousands of independent labels after changing royalty structure during trial period  —  Apple Music Signs Beggars Group, Merlin: Sources  —  Beggars comprises the imprints 4AD, XL, Matador and Rough Trade and has had a hand in the careers of Adele, Radiohead and Arcade Fire …
Uncrate / Aston Martin DB9 GT
Uncrate / Lexus Hoverboard

Land Rover Defender 2,000,000 | Uncrate /

Land Rover Defender 2,000,000 | Uncrate
Land Rover Defender 2,000,000 | Uncrate / Land Rover De […]

Gizmodo / Adam Clark Estes

Google Finally Gives Revenge Porn Victims a Way to Remove Abusive Links
It's about damn time. Now that about half the states in the nation have passed laws banning revenge porn and several people have been convicted under those laws, Google says it will finally give revenge porn victims the option to get said revenge porn removed from searches. The search giant made the announcement today on its public policy blog. The plan for removing links to revenge porn sounds pretty similar to the way that many state laws address the issue—very carefully, given the First Amendment implications involved. Amit Singhal, head of Google Search, writes:Our philosophy has always been that Search should reflect the whole web. But revenge porn images are intensely personal and emotionally damaging, and serve only to degrade the victims—predominantly women. So going forward, we'll honor requests from people to remove nude or sexually explicit images shared without their consent from Google Search results. This is a narrow and limited policy, similar to how we treat removal requests for other highly sensitive personal information, such as bank account numbers and signatures, that may surface in our search results.In the coming weeks we'll put up a web form people can use to submit these requests to us, and we'll update this blog post with the link.Singal adds that a form that will allow victims to send in requests will appear "in the coming weeks." Exactly how Google will vet those requests remains unclear.Either way, it's a tremendous step forward in the way-too-arduous fight to put a stop to this vile behavior. There's also a bill due to be introduced soon to the House of Representatives that would make revenge porn a federal offense. While debating that legislation is sure to turn into a free speech battle, it's encouraging that companies as big and powerful as Google are taking a strong stance on this issue. Let's hope others follow.Contact the author at adam@gizmodo.com.Public PGP keyPGP fingerprint: 91CF B387 7B38 148C DDD6 38D2 6CBC 1E46 1DBF 22

TechCrunch / Kyle Russell

We Went To A Preview Event For McLaren's New $3M Hypercar
 When we randomly got an invite to a Bay Area preview event for McLaren's new $3 million hypercar a few weeks ago, we had to attend. Who could be there? Would we run into some familiar startup faces? Some venture capitalists who've managed to beat the S&P 500 and felt like rewarding themselves? Read More

TechCrunch / Natasha Lomas

EFF's 2015 Data Privacy Report Lauds Apple, Dropbox, Slams Verizon
 Digital rights organization the Electronic Frontier Foundation (EFF) has published its fifth annual Who has your back? report into online service providers' transparency and privacy practices when it comes to government requests for accessing user data. Read More

Tech / Madeline Stone

A shack in SiIicon Valley and a mansion in Austin: Here's what a $1-2 million home looks like in 7 major US cities
It's becoming more and more expensive to live in Silicon Valley, and recent studies by real estate brokerage Redfin show that more and more people are looking to move away from the area.  When you compare the modest homes that you can buy in Silicon Valley with the mansions you could buy elsewhere, it's easy to see why.  Our friends at Redfin helped us to find homes that will cost you $1 million or $2 million in different cities across the U.S. You might be surprised to see how much the same amount of money can get you in different real estate markets.In Silicon Valley, $1 million gets you a modest home that was built in the '70s. Price: $999,999 Square feet: 2,474 Address: 5122 Kozo Place, San Jose But in Seattle, $1 million can get you a sleek, modern home with views of Lake Washington. Price: $1.05 million Square feet: 1,620 Address: 2518 Everrett Ave E, Seattle In Boston, the same amount of money buys you a Tudor home with four bedrooms and 2,596 square feet of space. Price: $999,900 Square feet: 2,596 Address: 284 Pond Street, Boston  See the rest of the story at Business Insider

theCHIVE /

The Cavs and Warriors get the Jimmy Fallon Superlative treatment : theCHIVE
theCHIVE / The Cavs and Warriors get the Jimmy Fallon S […]

SourceFed / Andrew Fahey

Tesla for the Common Man
Tesla Motors' Model 3 will have a driving range of at least 250 miles on a single charge, and is going to cost a mere $35,000. The Model 3 will be a part of Tesla's third generation of electric cars. It will join the ranks of Tesla's $70,000 Model S and $80,000 Model X crossover. As well, the Model 3's $35,000 price tag and 250 mile range beats both the Chevrolet Bolt's $38,000 price and 200 mile range. Tesla's Model 3 is going to be huge for the future of alternative energy vehicles. Having an affordable electric option is going

Gizmodo / Maddie Stone

Elon Musk's Space Internet Plan Is Moving Forward
In yet another episode of 'What crazy idea is Elon Musk trying to disrupt the world with this week?,' the billionaire's space company has officially requested FCC permission to begin testing satellites for what could become a globe-spanning internet.Rumors of said spacenet began to crystallize this past January, when Businessweek published a report outlining SpaceX's plan to cover every human being in a glorious blanket of high-speed wifi. Basically, Musk wants to use a SpaceX Falcon 9 rocket to shoot a constellation of small satellites into low Earth orbit that'll beam signals to the far corners of the planet. The space internet would eventually pick up a decent chunk of web traffic in urban and suburban regions, in addition to bringing billions of Internet-less people into the digital age. That, at least, is the plan. And with the new FCC filing—which would allow SpaceX to test the antennae on its satellites and determine if they're currently strong enough to send signals down to Earth—it's one that the Musk seems to have a vested interest in pushing forward. If the FCC permits it, SpaceX could begin launching test satellites as early as next year. And if all goes well, the service could be up and running in as few as five.But. There's one big issue here that SpaceX seems to be skirting, and that's the price tag for the whole shebang. Deploying satellites closer to home makes good sense from a speed perspective—it cuts down on latency, the time delay issue that makes traditional satellite internet (which involves much larger satellites positioned much higher above the planet) vexingly slow compared with fiber optic connections. But there's a tradeoff— the signal from low-orbiting satellites won't be able to cover nearly as much of the planet. So, you'll need a lot of satellites. Four thousand, according to Musk's latest math.As Wired discusses this week, constructing and deploying four thousand satellites, even into low Earth orbit, could end up being very, very expensive. Indeed, a Bill Gates-backed effort to create a low Earth orbit space internet in the 90s folded when costs ballooned out of control. And when you're talking about creating a service that's accessible to folks in developing countries, it goes without saying that it's going to have to be dirt cheap.We'll just have to wait and see if SpaceX can hack it. At this point, anyone that can offer me the tiniest sliver of hope for a Comcast-free future has my blessing. Godspeed, Elon.[The Washington Post | Wired ] Follow Maddie on Twitter or contact her at maddie.stone@gizmodo.comTop image via SpaceX

TechCrunch / Tad Milbourn

In the Future, Employees Won't Exist
 Contract work is becoming the new normal. Consider Uber: The ride-sharing startup has 160,000 contractors, but just 2,000 employees. That's an astonishing ratio of 80 to 1. And when it comes to a focus on contract labor, Uber isn't alone. Handy, Eaze and Luxe are just a few of the latest entrants into the "1099 Economy." Read More

theCHIVE » theCHIVE / Cameron

The ratings for the NBA finals are out of control (2 Photos)
theCHIVE » theCHIVE / Cameron The ratings for the NBA f […]
Techmeme /

iOS 9 code hints 1080p, 240fps, flash coming to iPhone FaceTime cameras (Zac Hall/9to5Mac)
Zac Hall / 9to5Mac:
iOS 9 code hints 1080p, 240fps, flash coming to iPhone FaceTime cameras  —  Code found in the first iOS 9 developer betas reveals that Apple is planning to support some significant camera features and upgrades with the new software version.  Presumably planned for the next iPhone hardware version …

Techmeme /

Instagram is launching a redesigned website with bigger photos (Jacob Kastrenakes/The Verge)
Jacob Kastrenakes / The Verge:
Instagram is launching a redesigned website with bigger photos  —  Instagram's website is about to look much nicer.  It's introducing a new web design on desktop and mobile this week that cleans up the page and makes photos much bigger than they are now.  Most noticeable is the change …
TechCrunch / Greg Kumparak

Everything You Need To Know From Today's Apple WWDC Keynote
 Apple announced a ton of stuff today at WWDC. Don't have time to catch up on all of it? Here's everything they announced in rapid fire, bite-sized bits. Read More

Gizmodo / Sean Hollister

Windows 10 Is Coming July 29th
It's official. It's free. (But not for pirates.)This is how you get it.This is what it's all about:And here's everything else we know.Windows 10. It's coming. Get ready.[Microsoft]Contact the author at sean.hollister@gizmodo.com.
TechCrunch /

Google's Cardboard VR Now Works (Very Well) With iPhone | TechCrunch
TechCrunch / Google's Cardboard VR Now Works (Very Well […]

Google Launches Smart Lock Passwords Manager For Android To Make Signing Into Apps Easier /

Google Launches Smart Lock Passwords Manager For Android To Make Signing Into Apps Easier
Google Launches Smart Lock Passwords Manager For Androi […]

TechCrunch / Matthew Panzarino

GoPro Working On A VR Camera Array And 'Quadcopter' Drone
 Today, GoPro announced that it was working on an array that combines 6 GoPro Hero cameras for spherical shots all at once. CEO Nick Woodman says that when Facebook bought Oculus, the 'gauntlet was dropped' and GoPro started work on a spherical setup that could generate content for virtual reality and augmented reality systems.
Woodman also said that the company has software in… Read More

TechCrunch /

GoPro Working On A VR Camera Array And 'Quadcopter' Drone | TechCrunch
TechCrunch / GoPro Working On A VR Camera Array And 'Qu […]

Gizmodo / Bryan Lufkin

Android Pay Is Google's Plan for the Mobile Payments Future
We suspected that Google would announce about a new payments system at I/O, and we were right. Enter Android Pay.Android Pay is an open-platform API that enables customers to make payments from their credit cards within an Android mobile app. To use it, unlock your phone like normal, place it in front of the data-slurping terminal, and boom: payment complete. A virtual account number is created; your card number isn't shared at the store.Android Pay is partnering with over 700,000 stores, including Best Buy, Gamestop, Macy's, Bloomingdale's, Whole Foods and McDonald's. Google says it will work with major cards (Visa, AmEx, Discover, MasterCard) and major phone companies (AT&T, Verizon, T Mobile).It will also integrate with other apps like Groupon and Grubhub, which will offer the Android Pay payment option to users as they make their purchases within the Groupon or Grubhub app.The writing for a new payment system was on the wall: Earlier this year, Google acquired mobile payments app Softcard, and there had been rumors about a revamped Google Wallet. In this world of Venmo lovers, digital payments systems are getting more and more popular for individuals, and companies also want give that option to their consumers. Google Wallet is clearly taking a backseat. It's not being completely replaced, though—it'll stick around as a peer-to-peer, Venmo-like service in which folks can send each other money from their bank accounts. Android Pay, meanwhile, is the retail muscle Google Wallet never had.Payments is a hot topic among tech companies: Android Pay follows Apple Pay, Samsung Pay, and even Facebook now allows person-to-person payments in chat threads. Android Pay is just the latest of systems that are poised to permanently change the way people shop and fork over their hard-earned cash.
TechCrunch / Darrell Etherington

Google's Cardboard VR Now Works (Very Well) With iPhone
 Google's Cardboard VR app first appeared last year at I/O 2014, but the initial version was somewhat limited in terms of device support. A new version released this year works with devices with screen sizes ranging up to 6 inches, but the more exciting news for many might be that it now also works with iPhone. Read More

Gizmodo / Sarah Zhang

Sunlight and Graphene Could One Day Power a Spaceship
Graphene, already a plenty weird wondermaterial, has an unexpected new property that could one day play a role in space exploration: When hit with light, it propels forward. Huh! Scientists accidentally stumbled across this discovery when studying graphene sponges, crumpled up versions of the single-atom thick sheets of carbon. As the team used a laser beam to cut the graphene sponge, the beam itself seemed to inch the sponge forward. So they set up some controlled experiments, which New Scientist describes below:The team placed pieces of graphene sponge in a vacuum and shot them with lasers of different wavelength and intensity. They were able to push sponge pieces upwards by as much as 40 centimetres. They even got the graphene to move by focusing ordinary sunlight on it with a lens.So what's going on? One obvious theory would be something similar to the idea behind solar sails. Photons of light have momentum, and they transfer it to whatever they're hitting. But with the graphene sponge, it seemed to be moving too much to be momentum alone. Here's how New Scientist explained the team's alternative theory: Instead, they think the graphene absorbs laser energy and builds up a charge of electrons. Eventually it can't hold any more, and extra electrons are released, pushing the sponge in the opposite direction. Although it's not clear why the electrons don't fly off randomly, the team was able to confirm a current flowing away from the graphene as it was exposed to a laser, suggesting this hypothesis is correct. To be clear, this is a bizarre observation about graphene that still needs to be confirmed by other scientists. And while graphene is great, it's hard to make on a commercial scale. It's easy and fun to dream up uses for graphene, but we'll have to wait and see whether it lives up our imaginations. [New Scientist, ArXiv] Top image: An artist depiction of a solar sail, which graphene could make obsolete. NASAContact the author at sarah@gizmodo.com.

Gizmodo / Brent Rose

Project Jacquard Hands-On: Google's ATAP is Putting Sensors In Fabric
Roaming around the floor of Google I/O we got our hands on one of the prototypes from ATAP, Google's DARPA-like experimental lab. It's called Project Jacquard, and it's nice n' soft. It's a fabric that can control your phone.Jacquard is about weaving touch sensor technology into fabrics. Using conductive thread it's possible to weave a mesh that looks not unlike the matrix of sensors under your touchscreen. But because it's just simple thread it can be manufactured at scale and woven on industrial equipment. In other words they should be able to make a lot of it, cheaply and easily. While you can see the grid pattern of the touch sensor in the photo up top, we were told that it can be made to be totally seamless, so you don't even know it's there. In their demo area ATAP had some woven into a tablecloth that was connected to different devices. It worked basically just like a touchpad. On a computer screen you could see a visualization of what the fabric perceived. It could sense multiple fingers dragging, tapping, swiping, and it even did a good job sensing different levels of pressure. I was also able to tap to turn on some Philips Hue bulbs. Swiping up/down adjusted the brightness, and swiping left and right changed the bulbs' colors. You can use it to play/pause/skip tracks on your phone's music player. They said it might even be possible to make a whole shirt out of the stuff, where the shirt acts as a micro-controller with various sensors (accelerometers, gyroscopes, pressure sensors, heart rate monitors, etc) attached. While they told us us that to start out the primary goal is to control smartphones with it, one could imagine some fun scenarios. A robot teddy bear that responds to your kid's touch when they're playing with it. A swipable pillow on your couch to adjust lighting or your entertainment system. A bed sheet that acts as an sleep (or sex) tracker. Pants that could control your phone—you could literally butt-dial someone!We'll be finding out more tomorrow morning at 9am PST but in the meantime, what would you use this kind of technology for? No idea too crazy.

Gizmodo / Bryan Lufkin

Facebook Messenger Lets You Send Money In Chat Threads Now
Facebook's payments feature for the Messenger app has been rolling out slowly across the U.S. and landed in New York City today armed with a couple new features. But how does it stack up against Venmo? I repaid a $5 happy hour debt to fellow Gotham-dwelling Gizmodian Darren Orf to find out.First introduced back in March, the payments feature allows you to instantly pay or receive money from your friends. But two new features make it even better. Now, if you're having a conversation with someone in Messenger and type out a dollar amount, it automatically turns into a hyperlink. Click it, and you'll instantly be prompted to pay the person that amount. This also works in a group chat: If you're chatting several people on the desktop version of Messenger, you can pay individuals without leaving the chat. Everyone in the conversation will see who paid whom.I took the updated version for a spin and found it easy to use, plus doing it in a messaging app is pretty organic.I opened Messenger and clicked on an already existing chat thread with Mr. Orf. Here, I could file mytruant $5 payment for a long-ago imbibed IPA. I had two options: Click on the new dollar bill icon to initiate the transaction, or, thanks to today's update, type something like: "$5 for beer sry dude." The $5 auto-morphs into a link, just as an address or phone number would. Darren confirmed payment and collected his virtual moolah.Making payments this way, as opposed to in an app like Venmo, is convenient: I could see it making sense for when you're talking with a group about who owes what after a dinner everybody planned earlier in Messenger.But for folks who already have Venmo on their phone, Messenger payments might be kinda pointless. After all, you have to re-enter your debit info, again, into a separate app, to have yet another string of personal data flying around in the ether. On the other hand, it might be a more streamlined process, assuming you're already Facebook friends with your payees. You don't have to add them to the service.The Messenger payment function is also kinda nice, because unlike Venmo, there isn't an obnoxious newsfeed of payment activities between your friends and strangers, filled with inside jokes and emoji-speak. With the Messenger update, only the other folks in a group chat will be subjected to your happy hour payback transactions.Does this mean paper money is even closer to reaching "endangered" status? Or that Facebook tightens its death grip on us all? Maybe both, but if you hate carrying cash like many people, you're good either way.Images via Facebook

Gizmodo / Casey Chan on Sploid, shared by Casey Chan to Gizmodo

These ridiculously detailed aerial photos of London are so stunning
The weather isn't great and the pubs close too early and the food is often better in other cities and yet London is still one of the capitals of the world and is packed with so much history. Photographer Vincent LaForet took these amazing aerial shots of London and seeing the city overhead like this reminds you why that is.The buildings may be old and the streets may be confusing when you're down low but boy, it looks great from above.Click on the magnifying glass to zoom and see these images up close at full screen because the detail is absolutely phenomenal. It's the only way to do them justice.The full set of Vincent's London photos can be seen here on Storehouse. You can also sign up to pre-order a book on Vincent's Air series here. The entire Air Series in Europe is sponsored by G-Technology."Vincent Laforet is a director, photographer, and a pioneer in tilt-shift, aerial photography, and in HD DSLR cameras for shooting film. He won the 2002 Pulitzer Prize for Feature Photography for his images of Afghanistan and Pakistan's conflicts after 9/11, plus three prizes at the 2010 Cannes Lions International Advertising Festival. Vanity Fair, The New York Times Magazine, National Geographic, Sports Illustrated, Time, Newsweek, Life and many other national and international publications have commissioned his service.Follow him on his blog, Twitter, Facebook, Storehouse, and Instagram.You can buy his book Visual Stories: Behind the Lens with Vicent Laforet here.This is part of a series in which we are featuring futuristic, striking, and just beautiful photography. If you are a photographer with awesome work, please drop me a line here.SPLOID is delicious brain candy. Follow us on Facebook or Twitter.

TorrentFreak /

EZTV Shuts Down After Hostile Takeover | TorrentFreak
TorrentFreak / EZTV Shuts Down After Hostile Takeover | […]
Techmeme /

After nearly a decade of research, Apple shelved plans over a year ago for the TV set that Carl Icahn expects it to release in 2016 (Daisuke Wakabayashi/Wall Street Journal)
Daisuke Wakabayashi / Wall Street Journal:
After nearly a decade of research, Apple shelved plans over a year ago for the TV set that Carl Icahn expects it to release in 2016  —  Behind Apple's Move to Shelve TV Plans  —  Apple had dropped its TV plans, but investor Carl Icahn sees the firm entering the market next year

Gizmodo / Kelsey Campbell-Dollaghan

YotaPhone 2, the Dual Screen E-Ink Wonder, Is Blowing Up On IndieGoGo
The general consensus about YotaPhone, the wacky Russian smartphone with a dual LED and E-Ink screen, was simple: I'm not sure how useful it is, but I want to try that. Now the company is funding a North American run for the phone on IndieGoGo, and damn, people sure are excited about it.The second generation YotaPhone has only been available in certain European countries since December, but this morning company launched an IndieGoGo campaign to bring the phone to the US and Canada—explaining that "the North America smartphone market is one of the most challenging to enter." The goal? To raise $50,000 and have the phone in backers' hands by the end of the summer before a public launch. Only three hours into the campaign, the company has already raised $60,000 in flex funding—and it's safe to say that number will rise quickly over the next two days, since the company is offering a $75 discount to anyone who backs in the first 48 hours. If you missed out on the flurry of YotaPhone chatter, here are the basics. It looks like a fairly standard smartphone with a 5-inch AMOLED screen running Android Lollipop—all business in the front, you might say. It's a party in the back, though, with an E-Ink screen that's touch-sensitive and always on, letting you read, respond to messages, and check apps without turning the energy-hog LED screen on. The battery savings are huge: You could read for five days on a single charge, the company says. It's a strange idea, at first glance. And indeed, it may enter the annals of tech history as a one-off anomaly. On the other hand, increasing the battery life of a phone by days without giving up a conventional screen is a pretty smart idea. We'll have to wait and see. For now, it seems the demand is certainly there. The IndieGoGo campaign is here—right now, you can grab one of the unlocked phones for $575, while the phones will cost $600 when they officially launch in North America in August. Contact the author at kelsey@Gizmodo.com.

Techmeme /

The Pirate Bay's .SE domain to be seized, rules a Stockholm District Court, so service moves to .GS, .LA, .VG, .AM, .MN, and .GD domains (Ernesto/TorrentFreak)
Ernesto / TorrentFreak:
The Pirate Bay's .SE domain to be seized, rules a Stockholm District Court, so service moves to .GS, .LA, .VG, .AM, .MN, and .GD domains  —  Pirate Bay Moves to GS, LA, VG, AM, MN and GD Domains  —  The Pirate Bay has long been associated with Sweden but soon the popular torrent site will stop using a Swedish domain name.
TechCrunch / Darrell Etherington

Apple Debuts New 15-Inch MacBook Pro With Force Touch And $1,999 27-Inch Retina iMac
 Apple has updated both the 15-inch MacBook Pro With Retina Display, and the 27-inch iMac, with new specs that include Intel Core processors, as well as a new Force Touch trackpad for the MacBook, which provides opportunities for unique input via a secondary, deeper click, as well as Apple's trademark "taptic" feedback, which makes it feel like the trackpad is physically… Read More
TechCrunch / Darrell Etherington

Apple Now Sells A Lightning Dock For Your iPhone
 Apple has finally done what many had long hoped it would – released an official dock for Lightning-sporting iPhones, ranging from the 5 all the way up to the iPhone 6 and 6 Plus. The new design should work with devices going forward, too, unlike previous Apple docks, because it features a freestanding Lightning connector that doesn't require your device to fit the dimensions of a… Read More

Gizmodo / Jamie Condliffe

Watch the First Trailer of Michael Fassbender in Steve Jobs Right Here
It's been a turbulent process but the new Steve Jobs movie has finally come together. This is the first trailer of the film, which features Michael Fassbender and Seth Rogen as Apple co-founders Jobs and Wozniak.The movie, with a script by Aaron Sorkin and direction by Danny Boyle, is now being produced by Universal, after Sony Pictures abandoned the project. Elsewhere, the cast includes Michael Stuhlbarg as Andy Hertzfeld, Jeff Daniels as Apple CEO John Sculley, Adam Shapiro as Avie Tevanian, and Kate Winslet as a former marketing chief.The trailer, below, drips with Sorkin's touch. How do you think the whole thing's going to turn out? [Universal Pictures]

Gizmodo / Jamie Condliffe

This Could Be the World's Most Efficient Solar System
A Swedish company claims that this small-scale concentrated solar energy system—which leans on ideas from a 19th-century Scottish clergyman—converts 34 percent of sunlight into electricity. That could make it the most efficient solar system in the world.The Guardian reports that the system—currently being tested by its makers, RiPasso Energy, in the Kalahari Desert—uses 100 square-meter dishes to focus the sun's light to a single, hot point. The heat then drives a Stirling engine, first developed by Robert Stirling in 1816, which uses alternate heating and cooling of a closed volume of gas to drive a piston and, in turn, flywheel to generate electricity. The dishes swing on their axes during the day in order to capture as much light as possible.Tests show that each dish could generate between 75 and 85 megawatt hours of electricity per year. For a little context, the same amount of electricity generated by coal-fired power station would create 81 metric tonnes of CO2. The claimed efficiency of 34 percent compares incredibly well with other solar techniques, too: traditional photovoltaic cells currently manage around 23 percent at best.While the financial side of things remains unclear—and potentially prohibitive—RiPasso now claims to have secured funding to first large-scale installation. It'll be interesting to see if it can hit it's claimed 34 percent efficiency at scale. [Guardian, RiPasso Energy]Image by RiPasso Energy

TechCrunch / Kyle Russell

The Narrative Clip 2 Camera Is Up For Pre-Order At $199
 Narrative, the startup whose cameras are built to surreptitiously capture moments throughout a person's day, has put its second-generation camera up for pre-order on its website. Read More

Gizmodo / Maddie Stone

Architects Design Wooden Bicycle Frame to Explore Structural Engineering
Wooden bikes may be beautiful, but they're also a tad impractical. Nevertheless, there may be unexpected value in wooden bike frames, which architects can use to understand important structural challenges and prototype new designs.That, at least, is the rationale behind bike manufacturer AERO's latest prototype. Architects Martino Hutz, Atanas Zhelev and Mariya Korolova built this wood-framed bike not so that they could ride it, but to study how thin wooden sheets can be used to build stronger buildings. Zhelev tells Deezen that "The bicycle is perfect to test how wooden structures work in different scales with different loads."The bike frame is composed of lamellas—millimeter-thick sheets of birch wood glued together into strips that splay out at the points where the crank and peddle are fixed, as well as below the seat. The natural fibers of each lamella were aligned to enhance the structure's overall strength. Zhelev and his team are finding that this layering method offers lightness, improved flexibility and enhanced durability over traditional wood-based building materials.Also, talk about a damn beautiful bike. [Deezen]Images reproduced with permission from AERO. You can check them out on Facebook and find more work from these designers here and here.Follow Maddie on Twitter or contact her at maddie.stone@gizmodo.com

TechCrunch / Matt Burns

Peeple Launches On Kickstarter To Be Caller ID For Front Doors
 Peeple is a small camera and sensor that attaches to the peephole on your front door. When someone knocks, Peeple takes a video and sends a mobile notification. With Peeple, co-founder Chris Chuter says, the front door is no longer a blind spot. Read More

Gizmodo / Chris Mills

Tweeting To Order A Pizza Is Probably The Laziest Thing You Can Do
Starting on May 20th, there will be a new definition for a first-world problem. For those too lazy to order pizza delivered to their door via an app or (god forbid) talking to a human being on the phone, a new option will exist: tweeting a pizza emoji to @Dominos. In an interview with USA Today, Dominos' CEO boasts about the frictionless order system being put in place: "It's the epitome of convenience…we've got this down to a five-second exchange." Just imagine! Ordering a thousand-calorie fast-food extravaganza without the hassle or inconvenience of opening an app, or finding a phone number, or really without having to think at all. Doesn't the #future sound wonderful?Of course, there are no details surrounding the ordering system, like how Dominos know which pizza to send, or where, or how much things will cost. But let's just pretend that this isn't a cynical PR move, and instead get tweeting those pizza emoji to score ourselves some sweet, sweet double-cheese deep crust. [USA Today]

Gizmodo / Jamie Condliffe

Facebook Now Puts Full Articles From Big Publishers in Your News Feed
Facebook has just launched a new service called Instant Articles, which allows media organizations to create interactive pieces which are hosted on Facebook's servers and embedded in your news feed.The new service was apparently born out of a desire for speed. Facebook claims that news articles take an average of eight seconds to load from its mobile app—said to be "by far the slowest single content type on Facebook," in a press release. Zuckerberg & Co. decided the obvious solution was to host the content themselves, a step which they claim speeds up load times by ten times.That's been enough to convince some big names to join in. From 10 a.m. ET today, the Times, BuzzFeed, The Atlantic, National Geographic, NBC News, The Guardian, BBC News, and Germany's Bild and Der Spiegel will all be posting articles on Facebook via Instant Articles. Initially only iOS users will see them, but the service is said to land on Android soon.What will they look like? As you zip through your feed many won't look dramatically different, though some will have wizzy video covers that play as you scroll. But within the articles themselves, Facebook promises "a suite of interactive features that allow publishers to bring their stories to life in new ways. Zoom in and explore high-resolution photos by tilting your phone. Watch auto-play videos come alive as you scroll through stories. Explore interactive maps, listen to audio captions, and even like and comment on individual parts of an article in-line."According to The Verge the experience is slick—thanks mainly to the fact that the story is pre-loaded as you scroll towards it, so that it's ready to pounce when you tap to read. The service also strips out much of the advertising you see on many of the websites that are involved (presumably instead leaning on Facebook's ad savvy elsewhere to generate the cold, hard cash). The result, in theory, is a slick media experience that doesn't require heading to another, independent website.Of course, the big question is how this changes the media landscape. When the content of some of the biggest news publishers on the planet is hosted on Zuckerberg's servers, why need you ever leave the lovely blue walled garden that is Facebook? It remains to be seen how successful the experiment will be, of course—but if it does perform as well as Facebook hopes, publishers could well finds themselves even more reliant on a service they have little control over. [Facebook]

Gizmodo /

The US Is Finally Getting Access to a Promising Cancer Drug From Cuba
Gizmodo / The US Is Finally Getting Access to a Promisi […]
TechCrunch / Darrell Etherington

Analyst Says iPhone 6s Will Have A Luxe Rose Gold Option
 Apple's next iPhone (likely the 'iPhone 6s' if it keeps with recent naming conventions) could come in a luxury rose gold finish, according to KGI Securities analyst Ming-Chi Kuo (via AppleInsider). The analyst, who has a good track record of calling Apple product plans ahead of their official announcement, shared info about the rose gold option in a research note today, and… Read More
Gizmodo / Sean Hollister

I Beta-Tested The Apple Watch So You Don't Have To
Two weeks ago, I started wearing an Apple Watch. I've come to a conclusion: I just paid hundreds of dollars to be a glorified beta tester for Apple's latest product. But you know what? I'm glad I did—because Apple's latest product really needs a kick in the pants.What Is It?A meticulously crafted aluminum, steel, or 18-karat gold wristwatch with a tiny Apple computer inside. A computer that needs to be paired to an iPhone (5 or newer) to send info to your wrist over Bluetooth and Wi-Fi. It tells time, delivers weather reports and stock info, plays music, tracks your fitness and heart rate, helps you find your phone, navigates to destinations, even makes calls from your wrist if needed. Not to mention pay for things without a credit card, set alarms, timers and reminders, read email, and check your calendar.Oh, and most importantly: it runs apps. Lots of them. Apps which could theoretically let this device do anything else you'd ever want to do with a watch. There are lots of other smartwatches out there, but nobody does apps like Apple.Why Does It Matter?Everybody's been waiting for the Apple Watch to show us if smartwatches are actually a smart idea, or just a passing fad. Why? Apple knows a thing or two about establishing consumer electronics demand. Remember how the iPod dominated MP3 players? How the iPhone wiped out Palm and Windows Mobile? How the iPad succeeded where other tablets had failed? Yeah. Apple's got a track record of swooping in right before an existing technology becomes a huge success, providing key ingredients (like multitouch screens) to finally make them work.But unlike smartphones and MP3 players before Apple swooped in, there isn't really a market for smartwatches quite yet. The best smartwatch—the Pebble—only sold one million copies as of last year. Do people want smartwatches at all? That's still a real question.Too bad the state of the current Apple Watch means we'll have to keep waiting for the answer.So This Is What The Future Looks LikeBefore I tell you why I desperately want my money back, I should probably get this off my chest: from a hardware perspective, the Apple Watch is one of the loveliest gadgets I've ever used. It looks pure and simple and timeless—even more than most Apple products I've tried.For my beta test, I bought the most basic model you can think of (the $350 Apple Watch Sport with the aluminum case and plain white elastic band) because I'm a cheap bastard. And yet, I can't stop admiring the fit and finish of even Apple's most basic timepiece.The way the curved glass edges perfectly meet the rounded metal frame. The inky black of the excellent AMOLED screen. The precision of the laser-etched digital crown. All of which are only amplified, by the way, if you pick the shiny steel version, which adds gravitas in every sense of the word. (It's hefty—reassuringly so—and the buttons feel way better.)Apple Watch 38mm vs. the original Pebble—look how far we've come. Another constant delight: how small the Watch really is in person. Even the 42mm version makes the Android competition look unnecessarily chunky, but my 38mm Watch is a marvel of miniaturized technology. To be honest, the 38mm frame is small enough that it actually looks a little dainty on my man-wrists… but I kind of enjoy getting in touch with my softer side. (Is it still politically correct to say that?)The best part: Apple's surprisingly comfortable sport band. I've tried on every single band in Apple's collection, and the $150 Milanese Loop is definitely the most fun. (It's got MAGNETS!) But the simple, pedestrian Sport Band that came in the box is super comfy. I can wear the watch all day long without ever feeling a burning desire to rip it off. The strap takes a little getting used to at first, since you buckle it the opposite of how you'd expect, but the result is a rubber cradle for your wrist—soft and unobtrusive enough that you don't have to take it off when working at a laptop or desk.I even admire the way you attach and detach the straps. No tools or fiddling required here: just slide one in, and a little spring-loaded button pops into place at the perfect moment to lock it right in. It's kind of like inserting a fresh magazine into a semi-automatic pistol—you just slide it in, and the mechanism takes care of the rest. I love how it feels. Swapping out the $50 Sport Band for the $150 Milanese LoopI think it's pretty safe to say Apple's solved the first problem with wearable technology. The Apple Watch is attractive. And if that were the end of my beta test, I'd be so, so happy.The Smartwatch DilemmaHere's the bigger problem with wearable technology—most of it has no reason to exist. If you want to wear an Apple Watch, you need to own an iPhone. So why not use the phone instead? Why would you ever choose to fiddle with a tiny screen on your wrist when you can use the nice big one that's always in your pocket or purse? I call it the Smartwatch Dilemma.Still, over the past year or two, I've heard a lot of theoretical answers to that question. So I used the magical new Apple Watch to put them to the test."It's rude to pull out your phone during social situations, but you could check a watch instead"Have you ever used a watch? Checking your watch is the universal symbol for "I'm worried I might be late for something more important than you." Besides, it turns out that checking a watch in the year 2015 is way more conspicuous than looking at a phone. Everyone has a phone, and nobody bats an eye if you pull out a particularly nice one. (They all cost $200 on contract.) But every time I pull out the Apple Watch, people notice. They see I'm the guy who spent hundreds (maybe thousands) of dollars on a luxury item—and that I'm fiddling with my wrist instead of talking to them."You can leave your phone behind—say, when you go out on a run—and still have a useful gadget at hand"Not unless your watch has a cellular connection! The Apple Watch does have Wi-Fi, which means that you can walk around your own home without a phone and still be able to use your apps, ring your phone remotely when it's buried knee deep in your luxurious corner sofa, or even make calls from your wrist when you're sure nobody will see you talking to your hand.But the moment you step outside Wi-Fi range, practically everything stops working. Sure, you can track that run, reward yourself with a Starbucks latte using your stored credit card, even listen to a limited selection of music if you own Bluetooth headphones… but that's about it. Oh, and you're not going to be dialing 911 down that dark alley, you're not going to be there for urgent calls from friends and family, and you won't have any GPS directions if you get lost.Yeah, I think you'll probably keep your phone on hand."You could save so much time by checking a watch instead of fumbling for your phone." and "Isn't it cooler to control the world from your wrist?"Only if you aren't then fumbling with your wrist. Which you will. A lot. Because as I've kept hinting for roughly the last 1,200 words, this thing can be a pain in the ass.Here's my answer to the smartwatch dilemma: it only makes sense to use a watch when it's faster, cooler, or more intuitive than opening an app on a phone. When you're in a situation where you can't or wouldn't easily pull your phone out of your pocket… or when it's just way more fun to do things with a sci-fi wrist-communicator. Like communicate with sci-fi wrists. (More on that later.)The Apple Watch showed me that such uses DO exist. They're just hamstrung by Apple's frustrating user interface. So let's talk about that.Controlling the Apple WatchThe Apple Watch effectively has three buttons, a touchscreen, and a dial. One of those buttons is actually the dial itself, and one of them is beneath the screen if you press down hard, but that's not the confusing part. What's confusing is that they don't always do what you'd want.An earlier draft of this review, in Evernote.Take the Digital Crown, the gorgeous laser-etched dial on the side of the watch. It's my favorite thing about this tiny machine. Scrolling through lists of notifications, text messages, even entire email threads is a buttery smooth dream. I never would have thought reading on a watch would make any sense, but this dial makes it work.The app carousel.But if you want to scroll through apps, forget about it. Apple makes you swipe around its pretty little carousel of app icons with a terribly tiny touchscreen instead. A touchscreen small enough—particularly on the 38mm version—that I often miss the app I'm trying to tap and launch another by accident.Like I said, you can press down on that screen to activate a button—Apple's Force Touch. But there's never anything in any app to tell you that Force Touch is an option—you have to experiment for yourself to see what it does.If you swipe down from the top of the screen, you can get a list of your recent notifications, and you can swipe up for Glances: itty-bitty single-purpose screens. Like your current location, your current heart rate, your next single calendar item, your music controls, and the all-important page where you can set the watch to silent. (You'll want to do that—notification pings are loud and tend to annoy anyone and anything within earshot.)Oh, but those swipe controls I just mentioned? They only work from the watchface where you tell the time. Not from the app carousel, and not from inside any other app either.So you just press the home button to go back to the watchface, and then swipe up, right? Isn't that what home buttons do? Nope. The so-called "home" button is actually a back button — it only takes you back one step at a time, and it's frustrating as all get-out.How to get to Glances if you're inside an app: three presses and a swipe. Let me illustrate: if you're inside an app, you have to press the home button three times to get back to the watchface: once to go back to the app carousel, again to center the app carousel, and a third time to actually go home again! Or you can press it two times very quickly to switch between the watchface from your app. Unless you're already on the app carousel, in which case it'll switch back to the app, not the watchface. Confused yet?How not to get to Glances.Here's what happens in practice: I'll want to skip to the next song or see my heart rate, and I'll press twice… but a little too slowly. The app carousel pops up, then centers. I'll swipe, thinking I'm on the watchface… but instead, I'll just shove the app carousel in a random direction. Cursing, I'll press again to go to the watchface… only to merely center the app carousel again. Frustrated, I'll press twice quickly, and find myself back in the app instead of the watchface. This is the point I generally stop giving a shit, and people tell me I'm a pretty patient man.Other controls aren't so confusing. You press the bottom button once to start texting your friends, twice to pull up Apple Pay, and holding it down lets you turn off the watch entirely. But given that all of those are things I'd rarely ever do on a watch, and the touchscreen/home button combination feels so iffy, I wish that second button had been used a little more wisely.It's also probably worth noting that the Apple Watch isn't particularly speedy. There can be some nasty lag here and there even just swiping around the interface. Apps can take so long to load that you'll think they've crashed. Which they also do, on occasion. And when they do, there's nothing you can do about it other than reset the watch or pretend they don't exist.All of which makes it pretty damn hard for watch apps to clear the bar of being faster, handier, or cooler than pulling out my phone.So, with no further ado, here are the many, many Apple Watch features that failed to meet that bar, and the few where I actually felt I was getting some value for my money.Where The Apple Watch Falls ShortAs a watchIt tells the time, sure, but you have to deliberately raise your wrist and wait a moment for the screen to turn on. It doesn't take long—certainly less than to unlock a phone—but when we're talking about checking the time, any wait at all feels pretty dumb. And it feels even dumber every 20th time or so when it doesn't activate reliably.I'm also not really in love with any of the 10 included watchfaces—though it's really cool how you can add little widgets to them to show things like your upcoming calendar events and progress toward exercise goals. And I guess it's cool to see when the sun will rise and set with the flick of a dial.Keeping the screen onNot only do you have to deliberately raise your wrist to turn the screen on, it'll also automatically turn off—whether you like it or not. Sometimes, it'll turn off even if you're still using it. I've had the screen shut off while trying to open an app; when looking at the time; and even while the watch was supposedly actively listening for my voice commands. I get that Apple's trying to keep the battery life in check, but it's super frustrating.Serious fitnessApple promised the Watch would tell me when I'd been sitting too long, and track my calorie burn with precision. Sure enough, the Watch comes with a built-in heart rate monitor and asks me to stand occasionally… but both features are pretty useless. For instance, the Apple Watch regularly reminds me to stand when I'm working at my standing desk. (Think about that for a second.) Last week, it asked me to stand right after I sat down.The heart rate monitor? It only really works when you turn it on. I ran my ass off during a giant Nerf war, and discovered the watch hadn't taken a single reading. Not even one. Turns out the ambient sensors only work when you stand very still. To turn on the active ones, you need to actually tell the Apple Watch that you're going to start exercising—and in so doing, sacrifice your battery life to the green LED gods.Most days, the Apple Watch battery actually isn't a problem for me at all—I'll go to bed with 40-50% left in the tank! But the day I used the heart rate monitor for a single hour, the watch didn't last the evening. At least it's always tracking your steps, I suppose.Power reserve modeWhen the battery reaches 10%, the Apple Watch prompts you to switch over to power reserve mode. Don't bother. It does literally nothing but show you the time, and even that requires a button press. And if you want to switch it back on for a quick look at something, you can't. Not till you drop it on a charger again.Triaging notificationsThe one thing I've always enjoyed about smartwatches, ever since the Pebble, is getting notifications on my wrist. If you ask me, it's the single most important thing a smartwatch can do. Which is why it blows my mind that they're often harder to use on the Apple Watch than any other platform.While most of them seem to come in on time, I've seen some arrive in fits and starts, some ridiculously late, and others uselessly bunched up. Why tell me generically that I've got "three Facebook notifications" and "two Gmail messages" when there's a lovely dial there that could let me scroll through the actual messages myself? Worse, dismissing those notifications on the watch is a chore—you either have to tap and swipe on every single one, or nuke 'em all with a Force Touch.GmailMaybe you're dreaming of reading and replying to your Gmail from your watch. Don't. There's no Gmail app for the watch, and you can barely make out the beginning of messages in the notifications that Gmail's iPhone app will beam over. Apple's Mail app will let you read messages, but it won't actually push Gmail to your phone. You have to manually pull them down from the cloud. And you can't reply anyhow. It's so much easier to just pull out a phone.HandoffSupposedly, you can start reading things on the watch and finish them on the phone—like those poor Gmail notifications above. But I can't figure out a way to make the blasted thing work reliably. Sometimes, I'll see a little icon when I unlock my phone to indicate that a Handoff is ready. Then, I'll unlock my phone. Sometimes, it'll launch the right app. Sometimes it won't!And Handoff seems to assume that you're going to unlock your phone the old-fashioned way—you know, before Apple added an amazing fingerprint sensor that instantly unlocks your phone when you place a finger on the home button and press down. Does Apple really expect me to re-lock my phone and then unlock it again?GlancesSee "Controlling the Apple Watch" above.Controlling musicIt's actually pretty awesome to use the dial to control volume on my phone from across the room… but first I have to tap tiny touchscreen buttons to get to your music app of choice, and/or pull up the music playback glance. (See above for why that's a pain in the ass.) You might even need to switch between the app and the glance repeatedly, because some app developers aren't building volume controls right into their apps. Oh, and as far as I can tell you can't play audio over the Apple Watch's speaker—not even talk radio. I'll stick to my phone.Almost all my phone callsWalking down the street with an Apple Watch right up to my face is just asking for it to get punched. Which is pretty much what it looks like you're doing to yourself when you rapidly move the watch between your ear and your mouth. Stick to your phone.Almost anything in the carI'll talk about driving directions in a bit. They're actually fairly cool. But otherwise, the driving experience is pretty broken. Like, I-can't-believe-they-shipped-it-like-this broken. When my iPhone is connected to the Apple Watch and my car at the same time, incoming calls no longer go to my car. They don't go to the watch either—only the actual iPhone itself. Somehow, Apple has managed to make these two wonderful pieces of wireless technology cancel each other out. Sounds like something that'll get addressed in an update, though.Yelp, failing to load a list of nearby cafesAlmost anything involving third-party appsThere are over 3,500 apps available for the Apple Watch already, and most of them are shit. The worst part: there's no good way to tell until you try them. Apple's promoting a small collection of them in the Apple Watch app, but you have to blindly search the App Store yourself for the rest—and since watch apps are considered to be part of the iPhone apps, you might pick something with fantastic user reviews only to find the watch version is disgustingly bad. I've been grabbing anything and everything that looked even remotely interesting, and here are the most common sins:Apps with touchscreen buttons that are too tiny to press (I'm looking at you, Blackjack)Apps with completely unrelated functionality to their iPhone counterparts (Buzzfeed is just a daily quiz) Games which aren't actually games, but just companion apps for actual games on the phone (Want to play Modern Combat 5 on your watch? Yeah right.) Apps which fail to install on the watch until you manually activate them on the phone. (Too many to name) Apps which require you to log into a service on the iPhone before you can proceed, when you're not sure you wanted the iPhone version to begin with (Ditto) Apps which take forever to load (Flipboard) or crash Apps which are arbitrarily limited to a tiny amount of their normal contentI think it's the last one that irks me the most, because that gorgeous dial really makes it easy to scroll through lots of text. Scrolling through five tweets at a time, or a single lousy story in Yahoo News Digest, just makes me want to weep. Instagram's square pictures and "just heart this" mentality are perfectly suited to the Apple Watch. So why can I only see the last nine images in my feed?Apple PayI'd like to use Apple Pay. I might even enjoy it someday, But right now, pulling out a $350 watch in front of an underpaid clerk makes me feel like a giant douchebag. Particularly when I realize that the store in question doesn't actually accept Apple Pay. (I've done that twice now.)What I Actually Do With My Apple WatchSiriIt's strange to think, but true: the most reliable control on the Apple Watch is your voice command. Fed up with the touchscreen, I use Siri for practically everything now. I just hold down the digital crown, speak a few words, and up pops an app or text message or new entry in my calendar.Reply to text messagesMy wife likes to text me. She should probably know better, because I rarely reply. I often don't see them come in, I can be absent-minded when I do, and I kind of hate banging out replies too. But with voice commands (see above) I just say a phrase into the watch, and it's remarkably good at interpreting my voice, even with music playing, over my car's engine, or in a noisy room. Google also has good voice recognition, but I think Apple is better at canceling the noise.Field short incoming callsPR people call me—a lot—and I like to at least pick up the phone. Except I don't actually enjoy the part where I pick up an actual phone. The Apple Watch lets me do so hands-free while I keep on sifting through tech news, and callers are none the wiser. It sounds just as good as a speakerphone, which is pretty impressive for a device this size.Find my phoneOne reason I don't like picking up the phone while working is that I often misplace it. A few button presses and a swipe on the watch, and the phone will start ringing.Get silent turn-by-turn directionsOkay, so it's not quite as good as my Moto X, where I can literally just say "Okay Google Now, Navigate Home" and automatically get full turn-by-turn GPS navigation even when my phone is locked. But I can say "Hey Siri, Navigate Home" after waking up the screen, wait about ten seconds, then tap an annoyingly tiny button on the screen to get something even a bit better.Because once I do that, I can just peek at my wrist at any point and see my next turn, even scroll ahead to see the turns after that—and every time I get close to a turn, it'll silently buzz my wrist in a pattern that lets me know if I need to turn right or left. If it weren't for the way the Apple Watch screwed up incoming calls in the car, and how difficult it is to pop up Glances to change the volume, I could definitely see myself using this more. Oh, but Apple really needs to compensate for speed of travel when deciding how soon to alert.RemindersBy the time I unlock my phone, I might have already forgotten what I want to remember. With the Apple Watch (or, let's face it, any Android Wear smartwatch), I can just say "Hey Siri, remind me to take out the trash when I get home," or and it's smart enough to do it. I set alarms the same way—if I'm parking in metered spot in downtown San Francisco, a quick voice command can help remind me to move my vehicle. Ditto the Evernote and Trello apps, where I can jot down ideas with my voice and file them away for organizing later.ShazamTwo presses to quickly identify the song that's currently playing, without hunting through the icons on my phone. I still need to hunt through the icons on the watch, of course, but it's a teensy bit faster and more convenient. I just wish I could ask Siri to identify the song directly, the way I can with Google devices. (Right now, Siri prompts me to use Shazam on my iPhone. Siri's not so bright.)LifelineMy new addiction, Lifeline is a choose-your-own-adventure game that's all about notifications. Somehow, you have a comm link to the sole survivor of a spaceship crash. He's all alone, paranoid, and doesn't know what to do. It's your job to keep him alive by giving him good advice, then waiting for him (minutes, hours, even overnight) to report back on his progress. He'll ping you at all hours of the day.You can play it on the iPhone too, sure, and it's got some delightfully atmospheric music if you do, but it's pretty amazing to see "Incoming Message" pop up on the watch and see this spaceman talking to you on your wrist communicator. It's one of the few things I've experienced on Apple Watch that actually feels cooler than on the phone.Dark SkyI don't check the weather much. Now, it no longer gets me in trouble. I paid a few bucks for an app called Dark Sky, which warned me right before it was about to start raining right outside my front door. Local info, pushed right to my wrist where I won't miss it—that's what a smartwatch should be about.Does that seem like a pretty short list to you? Now you know why I'm returning the watch.LikeI love the way the hardware looks and feels. Superb, through and through.Pretty cool how the Watch protects your data—it uses the heartrate sensor to detect when it's on your wrist, staying unlocked, and locks itself as soon as it's removed. You can either enter a pin, or just use the Touch ID fingerprint sensor on your nearby iPhone to unlock it once more.The bands are fantastic, and the Sport Band version comes with two straps so you can adjust it for nearly any size of wrist. At first, I was worried my band was too small, but there was another one waiting for me right inside the package. Problem solved.Unless you're using the watch like crazy—or tracking any sort of exercise but basic steps—the battery actually isn't a gigantic problem. You have to charge it every night, just like your phone, but I'm finding there isn't much of a tangible difference between one day, two days, or three days between fill-ups. Unless you can last a week, more than a day's charge can actually be worse, since you don't build up the nightly habit you need to keep it charged.No LikeI can't believe Apple shipped this product with such a confusing interface. Sure hope it isn't hard to fix!Why the heck doesn't the home button take you straight home, like it does in iOS?Why does the screen shut off when I'm in the middle of using it?There's no good way to tell which apps don't work when you're away from your phone.I like wireless charging, but I wish the magnet was a little stronger to keep it snapped to the watch. I've accidentally knocked it off my bedside table a couple of times, and found the battery nearly dead in the morning.Should You Buy It?No. Almost certainly not. There's only one real reason to buy the Apple Watch today: if you so badly crave a gadget that's new and different that you're willing to settle for something broken. The good news: first-generation Apple products always suck! Look at the original MacBook Air, the original iPod, or best of all the original iPhone. It cost a ridiculous $500 on contract, shipped without an app store and without 3G connectivity or push email. But one year later, the iPhone 3G cost $200 for twice the speed, twice the memory, and all those features built in.Again, the difference is that nobody needs a watch. It's optional. And there's a very high bar for apps that the initial wave of app developers are doing a piss-poor job of meeting, even the apps that Apple initially recommends. It's going to take a lot of careful thought on developers' part, and curation on Apple's part, for the watch to be a success.Here's a little advice from an early beta tester: Build your app around the gloriously tactile digital crown. Don't assume you only have a tiny canvas to paint on, since the dial lets us comfortably scroll forever. Avoid touchscreen buttons smaller than a fingertip. Give us something new and different and uniquely built for the watch, not a companion to your existing app. If you've got an great existing app, push great actionable notifications to the watch instead. Build experiences for scenarios where people can't or won't pull out their phones… and make sure they're way the heck faster than pulling out a phone anyhow.And don't buy an Apple Watch. Not yet.With any luck, it'll be out of beta by this time next year.Contact the author at sean.hollister@gizmodo.com.
Uncrate / Lily Camera

Business Insider / Tony Manfred

HBO boxing analyst destroys the theory that Manny Pacquiao hid his shoulder injury for money
Ever since Manny Pacquiao revealed that he fought Floyd Mayweather with a torn rotator cuff in his post-fight press conference, he has been criticized for his handling of the injury. He has even been sued by disgruntled fans who say he kept the injury hidden in order to keep the fight on schedule and preserve his $100 million+ payday. On HBO's boxing broadcast last Saturday, analyst Max Kellerman laid out an eloquent case for why this theory is wrong and Pacquiao doesn't actually deserve the blame. Kellerman argued that Pacquiao had no good options, and that postponing the fight for a year to get shoulder surgery would have given him an even worse chance to win: "I think some people have the sense that Manny Pacquiao sold out for the money. And by fighting with a torn rotator cuff, not giving himself the best chance to win, he somehow perpetuated a fraud on the public. I strongly disagree with this. A dilemma is not a tough choice; a dilemma is a choice between two bad options. What was Manny Pacquiao supposed to do three weeks to go before the fight when he was diagnosed with a torn rotator cuff that needed surgery? Was he supposed to postpone the fight? So 12 months off — he was already off for five months — he was supposed to come back after shoulder surgery and a 17-plus-month ring absence to fight and try to beat Floyd Mayweather? Does that give him his best chance to win?" He says Pacquiao "manned up" by fighting hurt, and that postponing it ran the risk of the fight never happening: "When all the tickets have already been sold, the hotel rooms have been booked, the airfare, etc., the eyes of the boxing world hoping to see this fight and this event. What did Manny Pacquiao do? He manned up. He said, 'If I can get a shot a toradol in my shoulder, I can go through with this fight. I think that gives me the best chance to win.' "By the way if he postpones, there may never be a Mayweather-Pacquiao fight. Who knows if Mayweather is even still active 12 months-plus into the future." Finally, he said it's not Pacquiao's fault that he couldn't get a numbing injection in his shoulder before the fight: "So Pacquiao's camp clears it with USADA, the drug-testing body that Mayweather's side insisted upon. USADA says, 'Fine, a shot of toradol is fine.' And then ultimately at the 11th hour the Nevada State Athletic Commission says Pacquiao can't get the shot at toradol because of essentially a clerical error, because some box wasn't checked off, a form wasn't filled right. If people are mad at anybody for Pacquiao not being at his best, if that's the belief, be mad at the Nevada State Athletic Commission, in my view. Because just when the boxing world most needed them to show sound judgement, they decided to stand on principle instead of cooperate with the spirit of the event." It's not like Pacquiao's shoulder would have been any better if he delayed the fight for a few weeks. It was either fight now and use a shot to ease the pain, or put the fight off for a year — when he might be in even worse physical shape and there's no guarantee Mayweather is even still fighting. Here's the full video: Join the conversation about this story » NOW WATCH: Here's how Floyd Mayweather spends his millions

Gizmodo / Chris Mills

Fully-Functional TRON Lightcycle Sold For $77,000
If you've always had your heart set on a TRON Lightcycle — a working one, not a matchbox toy — you'd better start saving. The going rate (as much as there is a going rate for one-off movie-replica collectibles) is $77,000. The bike was sold at auction by RM Sotheby's, as part of a wider auction of the Andrews Collection, to an undisclosed (but damn lucky) bidder. It wasn't even close to the most valuable lot, either — a 1962 Ferrari 400 went for $7,645,000.

Gizmodo / Jamie Condliffe

This Is the World's First 6TB 2.5-Inch SSD
If you need masses of storage but like your laptop's performance super-fast, then this new SSD may scratch your itch. With 6 terabytes of storage, this is the world's largest capacity 2.5-inch SSD (for now).The Fixstars SSD measures just 9.5 millimeters in thickness, and offers read speeds of up to 540 MB/s and write speeds of up to 520MB/s. Larger capacity SSDs are available, but not in this form factor. Prices aren't yet available, but given a 1TB version costs $1,000, expect to have to dig deep into your wallet. [Fixstars via PhysOrg]
TechCrunch / Darrell Etherington

Apple Releases iOS 8.4 Beta 3
 Apple's latest iOS 8.4 beta, the third for the next significant iOS software update, is now available. This most recent instalment continues to offer a revamped Music app, bringing both function and UI changes to the music playback app, a move many suspect also prefaces the possible arrival of a new iTunes streaming music service at the Worldwide Developers Conference early next… Read More

Gizmodo / Meredith Woerner on io9, shared by Alissa Walker to Gizmodo

The X-Files Will Return This January
Now you can believe again. Fox just announced at their annual upfront presentation that The X-Files will return for two nights next year on Sunday, January 24th and the following Monday. The new six-episode series will mark the return of Chris Carter, David Duchovny, and Gillian Anderson.

Gizmodo / Jamie Condliffe

You Can Now Order Takeout Directly From Google Search Results
Because ordering food already seemed too difficult, Google has decided to add a new tool to its search system which allows you to order takeout from restaurants straight from a page of results.When you search for nearby food joints, you should be able to select an option to "place an order." That should whisk you direct to one of the many food ordering services—including Seamless, Grubhub, Eat24, Delivery.com, BeyondMenu and MyPizza.com—without ever having to visit the website of the food place. Google is planning to add more delivery option in future—but sadly, even the slimmest of food stuff won't fit through copper wire or optical fiber. [Google via TechCrunch]Image by Lucas Richarz

The Big Picture / Barry Ritholtz

Bentley Barnato Roadster Concept
Wow, this is weird and cool and I have no idea what its supposed to be . . . Source: Classic Driver

'Redacted' Hits Number 8 Spot in Mac App Store With Just $302 in First-Day Profit – Mac Rumors /

'Redacted' Hits Number 8 Spot in Mac App Store With Just $302 in First-Day Profit – Mac Rumors
'Redacted' Hits Number 8 Spot in Mac App St […]

WSJ.com: US Business /

At Zappos, Some Employees Find Offer to Leave Too Good to Refuse
When Zappos recently offered at least three months' severance to any employee who chose to leave by April 30, it was an offer many couldn't refuse.

SourceFed / Nicole K.

Trailer for Netflix Original 'Sense8′ Looks Awesome!
The creators of The Matrix have joined together to create this epic looking TV series. Yesterday the first trailer for the Netflix original Sense8 was released. Much to our delight, The Matrix creators Andy and Lana Wachowski as well as Dan Glass (Batman Begins, V for Vendetta) and J. Michael Straczynski (Thor, Changeling) will be writing and directing the series. The trailer reveals that the show will follow 8 people who are suddenly mentally linked. Forced into each other's lives, their secrets are laid out, their emotions run haywire, and they even adopt each other's abilities. The show stars actors

Gizmodo / Alissa Walker

Tesla's Gigafactory Isn't Big Enough to Make Its Preordered Batteries
As Elon Musk revealed in an earnings call earlier this week, people preordered a shit-ton of Tesla's new batteries: Over 50,000 Powerwall units were reserved. Now some interesting math, courtesy of Bloomberg: The five million square-foot Gigafactory planned outside of Reno probably isn't big enough to make them all.Take a look at the numbers, which Musk himself described as "like crazy off-the-hook." Musk said "50,000 or 60,000" Powerwall batteries were reserved as well as about 25,000 Powerpack batteries for commercial applications. That's about $800 million in preorders. A Tesla spokesperson agreed the math looked right. One important point: The "reservation" process was nothing more than entering an email and answering a few questions about what you might buy, so a more accurate way to describe this might be "interest list."This would mean Tesla's batteries are likely already backordered for at least a year or more, according to analysis from Bloomberg:There's also no way for Tesla to keep up with the level of demand reflected by the early reservations. The company is sold out of storage batteries until mid-2016. Musk claimed the production of storage batteries alone could "easily" take up the entire capacity of Tesla's $5 billion factory in Nevada, which is scheduled to open next year. The massive facility was originally slated to devote about two-thirds of its output to electric-vehicle batteries. "We should try to make the factory bigger," Musk said. Of course, reservations don't mean cash, but even if half of these preorders turn into sales that's going to keep the factory very busy. What's funny is that everyone seemed to think Tesla jumped into the home battery market to keep the factory busy while waiting for the demand for electric cars to increase! Now Musk might have to build a whole new factory just to produce all the batteries for homes. [Bloomberg]

'Redacted' Hits Number 8 Spot in Mac App Store With Just $302 in First-Day Profit – Mac Rumors /

'Redacted' Hits Number 8 Spot in Mac App Store With Just $302 in First-Day Profit – Mac Rumors
'Redacted' Hits Number 8 Spot in Mac App St […]

Gizmodo / Chris Mills

IBM's Watson Could Offer Customized Treatment To Every Cancer Patient
Rather than relying on carpet-bombing approaches like chemotherapy and radiation treatments, cutting-edge cancer cures are looking more towards a surgical strike, tailored to shutting down the mutations that are driving growth. And the secret weapon in that fight might just be a well-known Jeopardy contestant. IBM's Watson supercomputer rose to fame when it trounced two human Jeopardy contestants in 2011. And since then, it's kept itself busy, as a chef, bartender, and even pseudo-doctor. Watson has even dabbled in cancer before. But the latest foray is the most impressive. Doctors from participating clinics will upload the DNA fingerprint of a tumor, and Watson will scour its memory banks, trying to work out which mutation is driving tumor growth, and what drug — approved or experimental — is best suited to attack the ailment, based on its knowledge of medicine, and the many clinical trials fed into its brain. In that regard, it isn't just matching human doctors: it's using the obscene computing power at its disposal to find the best cure. It's not a system that will suddenly eradicate cancer — there are still tumors that will puzzle Watson, and radiation/chemotherapy will still be the best treatment in some cases — but it's a pretty big stepping stone on the path towards more personalized, more effective medicine. Let's hope Watson's first recommendation isn't for a hot bowl of chicken soup. [Reuters]

Gizmodo / Bryan Lufkin

Apple and Google Are Racing to Analyze Your DNA
Technology is filled with all kinds of rumors, real and fabricated. It gives us a look at might be and will be. BitStream gathers the whispers all in one place to divine what the future has in store.Smartphones allow us to do just about anything, and soon, analyzing our DNA could be up there with booking hotels and Facebook stalking our exes. Apple's reportedly teaming up with researchers to make iPhone apps that could test your genes and store the findings on a scientist-maintained cloud database. And it's not the only tech company that wants to get its hands on our genetic data. Google and the government are also working to create huge collections of DNA test results, in order to fight diseases. Welcome to the next frontier of big data—the race is on. [MIT Technology Review]Android M, the latest version of the Google's mobile OS, will be unveiled at the annual Google I/O dev conference. There's been no official confirmation, but just going on past years, and a mention of Android M had mysteriously vanished from Google's I/O website, we'd say it's a safe bet. [The Verge]Edge or Spartan—which do you like? Microsoft revealed the actual name for its upcoming Windows 10 browser will be "Edge" at the Build conference last week, but according to a fan survey on Windows Central, a third of respondents prefer the code name Spartan. [Windows Central]Beware the PC killer: Rombertik is demon-from-Hades malware that totally wipes your hard drive if it's detected. [PCWorld]Fetuses might hate cell phones: New research suggests pregnant moms should keep ringing mobiles away from their tummies or risk disturbing their unborn. [HealthDay] Music's evolution, mapped: Scientists studied 17,000 songs from 50 years of the US Billboard Hot 100 songs in the most detailed analysis of pop music ever. [Phys.org]Rear Window, drone style: Your pervy neighbor might be spying on you with his drone. But state laws could punish Peeping Toms. [Bloomberg]What You Might Have Missed on GizmodoMoto E (LTE) Review: When Cheap Means CheapWhat Would You Tell NASA to Do to Improve the Mission to Mars?The Most Brilliant DiY Tutorial Channels to Watch on YouTube Right NowHostage Uses Pizza Hut App to Message for Help

TechCrunch /

Facebook Launches In-App Purchase Install Ads | TechCrunch
TechCrunch / Facebook Launches In-App Purchase Install […]

Gizmodo / Sean Hollister

Say Hello to the Final Oculus Rift—Coming 2016
Virtual reality is coming—and now, we finally know when. You will actually be able to buy a real, consumer version of the Oculus Rift in the first quarter of next year. You're looking at it right now. Let me repeat: this is not another prototype. Shit is getting real.What do we know about the final Oculus Rift? Not a whole lot quite yet. Oculus says it's closely based on the most recent Crescent Bay prototype, which means it should be drastically lighter, smaller, and more comfortable than previous developer kits, and come complete with integrated headphones and positional audio. Oculus also claims it'll have a new tracking system that will support "both seated and standing experiences," so you won't necessarily have to be sitting down to get your VR fix—though we're still talking about a wired headset, so don't expect to go running around a room with the thing.The Crescent Bay prototype, for comparison.Other than that, the company's keeping details pretty close to the chest—for now. Over the coming weeks, says Oculus, we'll hear more about the hardware, software, input (did they figure out how to build a controller?) and games (any killer apps?) for the platform. First up: hardware specs, coming next week.For a moment there, we were worried that Oculus might miss the virtual reality coming out party. The Valve / HTC Vive and Sony's Morpheus made quite a splash at the Game Developers Conference in March, and both got release dates—while Oculus could only promise that its Samsung Gear VR smartphone experience would arrive anytime soon. But now, it looks like HTC and Samsung will ship this year, and then Oculus and Sony next year. I wonder when Microsoft's HoloLens will join them.Contact the author at sean.hollister@gizmodo.com.

The Verge – All Posts / Sean O'Kane

This is the first road-legal big rig that can drive itself
The Verge – All Posts / Sean O'Kane This is […]

TechCrunch / Josh Constine

Consumer Drone King DJI Raises $75M To Build lndustrial UAV Developer Platform
 How will DJI keep its drone hardware business from being commoditized by cheap knockoffs? By fostering a drone operation software developer ecosystem with a new $75 million growth equity investment from Accel Partners. DJI may build variations of its drones for agriculture, oil & gas, mining, and other commercial tasks. But to make sure its drones can handle a much wider variety of use… Read More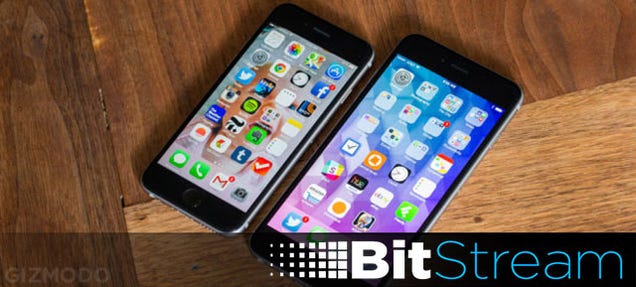 Gizmodo / Darren Orf

iOS 9 May Be Getting an All-New Siri
Technology is filled with all kinds of rumors, real and fabricated. It gives us a look at might be and will be. BitStream gathers these rumors all in one place to divine what the future has in store.Apple's Worldwide Developers Conference is only a month away, and rumors surrounding how Apple plans to update its mobile software are increasing steadily. We've already heard that iOS 9 probably won't have some flashy redesign. Instead, the software will most just focus on security updates and not being broken in general. However, it does seem that Apple has plans for a redesigned Siri that will look more like the colorful version now on the Apple Watch, and that's probably a good thing. With Google Now getting updated with insane frequency and Cortana getting a huge boost from Windows 10, Siri's been neglected. Apple needs to make up some ground.Even before we get our hands on iOS 9 though, 9to5Mac reports that iOS 8.4 will include the new Beats-powered music service even though Apple is still trying to line up partners before launch. Cupertino's been battling other streaming services, like Spotify, to completely eliminate free ad-based services as the Beats app will only offer a paid subscription option. This means that just like the Apple Watch app, Apple is slapping another software advertisement on your phone without your say so. [9to5Mac]STEM found a savior in the most unlikely of places—emoji. A new education website, uses the power of emoji to teach kids scientific concepts in many different fields and disciplines. Of course, Bill Nye will bring us into this emojication future. [Fusion]Last year's Galaxy Tab S had the most ludicrous display we'd ever seen on a tablet, and now Samsung may almost be ready to refresh the popular iPad competitor with four different variants. The 8-inch and 9.7-inch tablets could debut as soon as next month. [SamMobile]A galaxy far, far away: Yale researchers push back the cosmic frontier seeing galaxies as they were 13 billion years ago. [Science Daily]Stay calm and keep droning: Google and Amazon suddenly see U.S. regulators about face on drones regulation. Maybe Amazon's threats of looking outside the U.S. finally got to 'em. [WSJ]Invention hoarders: Apple received 38 different patents covering the Apple Watch, iPhone, and other small pieces of tech. [Patently Apple]Kill all credit cards: those old, outdated pieces of plastic's days are numbered, and a new offshoot of PayPal, Affirm, thinks the millennial generation will deliver the killing blow. [Quartz]

Thurrott.com /

Confirmed: Media Center is Dead – Thurrott.com
Thurrott.com / Confirmed: Media Center is Dead – […]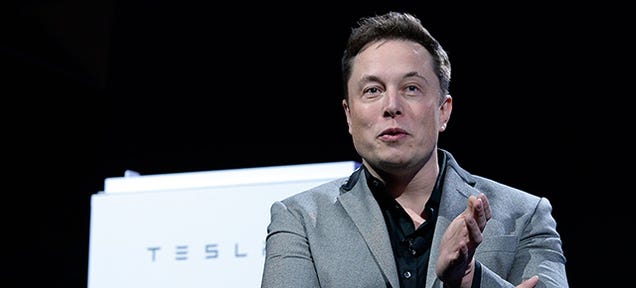 Gizmodo / Damon Lavrinc on Jalopnik, shared by Alissa Walker to Gizmodo

Elon Musk Wants Apple To Get Into The Car Business
During today's investor call for Tesla's Q1 earnings, Elon Musk was asked about Apple's possible foray into cars. His response: "I certainly hope Apple gets into the car business. That'd be great."Musk noted that Tesla has recruited, according to him, five times as many people from Apple as Apple has recruited from Tesla. "It's easy to find out at LinkedIn," says Musk. Musk mentioned Tesla's plans to show the Model 3 in March of next year and plans to begin sales in March of 2017, but that we "shouldn't hold" him to it – it's a hope, after all, and Tesla hasn't always been consistent about delivering on time.Contact the author at damon@jalopnik.com.Public PGP keyPGP fingerprint: 7301 D7FC 2FF6 D437 E5A7 0568 3A14 624A 1800 4C85
Apple TV Remote Expected to Add Touch Pad in Redesign – NYTimes.com /

Apple TV Remote Expected to Add Touch Pad in Redesign – NYTimes.com
Apple TV Remote Expected to Add Touch Pad in Redesign & […]

TechCrunch /

Nikola Labs Launches iPhone 6 Case Which Harvests Electricity From The Air | TechCrunch
TechCrunch / Nikola Labs Launches iPhone 6 Case Which H […]

TechCrunch / Alex Wilhelm

Google Ventures' Bill Maris Says Uber Is The Fastest-Growing Company We've Ever Seen
 On stage at TechCrunch Disrupt NY, Google Venture's Bill Maris sat down with our own Alexia Tsotsis to dig into his firm's investments and discuss whether Peter Thiel takes too many supplements in his quest to break the law banning life after 120 years. Read More

Gizmodo / Andrew Liszewski

The Solution To the Apple Watch Tattoo Problem Was So Obvious
There was some bad news last week for tattooed Apple fans hoping to take advantage of everything the company's new smartwatch had to offer. It turns out that ink on your arm hinders the Apple Watch's ability to monitor your heart rate. But as Conan discovered, Apple already has a simple solution for sale.At just $500 the Apple Watch Hand is so obvious and simple you have to wonder why Apple didn't introduce it alongside its smartwatch months ago. But rumors have it that faulty fingernails have been holding up production of the hand, and Apple is doing everything in its power to have it ready for when the actual Apple Watch eventually gets delivered to those who pre-ordered one. [YouTube via CNET]

Car and Driver Blog / Jens Meiners

2016 Mercedes-AMG C63 Coupe Rendered, Detailed: All the Whomp, Two Fewer Doors
What It Is: The most powerful iteration of the next C-class coupe, the Mercedes-AMG C63. It will be strongly differentiated from the non-AMG versions—perhaps even more so than our renderings suggest. Powered by a twin-turbo V-8, the C63 will share less than half of its sheetmetal with the workaday coupes. Look for wide fenders, quadruple […]

Techmeme /

Behind the plan to replace the Internet's ageing TCP/IP architecture with Named Data Networking (Lucy Vernasco/Motherboard)
Lucy Vernasco / Motherboard:
Behind the plan to replace the Internet's ageing TCP/IP architecture with Named Data Networking  —  The Mission To Save The Internet By Rewiring It From The Name Up  —  While most of us have been binge-streaming or strapping computers to our bodies or wrapping our heads around the ins …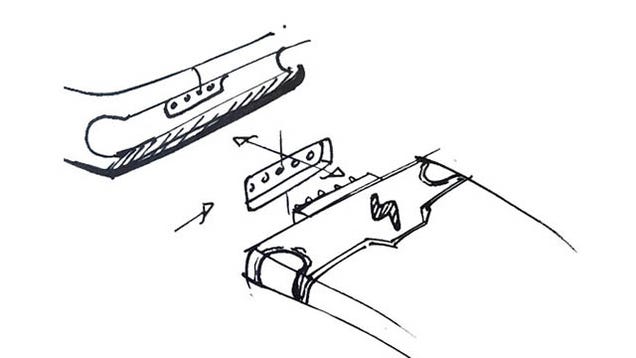 Gizmodo / Mario Aguilar

The Apple Watch Has a Hidden Port That Could Make It Way Better
One of the most annoying things about many smartwatches is terrible battery life, requiring a charge just about every night. But the Apple Watch's hidden port could be the solution.The 6-pin port hidden in the little notch where you slide the Watch's band. It's technically a diagnostic port, which Apple can presumably use to figure out what's wrong with your Watch when it's not working properly. The port can quickly send power, too—and now some are wondering weather it can be used to charge the Watch, since wireless charging is so slow.The idea of using the watch's strap to lend it more power is already emerging. A team of entrepreneurs is working on a product called Reserve Strap, which is basically a battery-watchband for the Watch. The designers haven't actually built the product, and they're still looking into whether the strap concept will work. In other words, don't go throwing $250 at a pre-order without thinking it through. Notwithstanding the fact that Reserve Strap isn't a real thing yet, the idea is to put the band—and the extra port—to work is a good one. Pebble's new line of watches have a port that allows you to plug in bands that add functionality to the watch, too—be it GPS, a heart rate monitor, or something else. It makes sense: If the watch is smart, why is the band still dumb? [Reserve Strap via 9to5Mac via Popular Mechanics]

ScienceAlert – Latest / Fiona MacDonald

Changes in your blood can reveal cancer 13 years before it develops
This could be the head-start we need to beat the disease.

Business Insider /

Google Glass hands-on
Business Insider / Google Glass hands-on

TechCrunch / Jordan Crook

Dufl, A Service That Packs And Ships Your Suitcase, Is A Traveler's Dream
 The absolute worst part of traveling, whether it's for business or for pleasure, is packing and unpacking a suitcase. The work it takes to pack a bag is negligible, but having a clean inventory of clothes each time you pack takes far more planning. Dufl, a service that launches today, is looking to change all that. The idea behind Dufl is that frequent travelers waste a lot of time… Read More

Gizmodo / Jamie Condliffe

IBM Just Cracked One of the Biggest Problems Facing Quantum Computing
Quantum computing could make complex calculations trivial—but it's currently fraught with problems. Now, though, IBM has solved one of the biggest, allowing it to detect the internal errors that could otherwise render quantum calculation useless.One of the many problems exhibited by the breed of future computers is that they exist in the delicate and fuzzy quantum world, using not bits but qubits—quantum bits. Each of these qubits can represent a 0, a 1, or—crucially—both, providing the ability to dramatically bump up computation speeds. When both exist at the same time on the quibit, they are related by what physicists call a phase relationship.But in real quantum computers, errors can occur when a qubit holds both states: they can flip to being just a regular 0 or 1 (known as a bit flip), or the phase relationship can change sign (known as a phase flip). While there are already techniques in existence that can detect both errors, so far it's been impossible to detect them both at the same time. That's not much use, because you needed to be able to detect all errors for a quantum computer to work reliably. But researchers at IBM have cracked the problem. PhysOrg explains how:The IBM Research team used a variety of techniques to measure the states of two independent syndrome (measurement) qubits. Each reveals one aspect of the quantum information stored on two other qubits (called code, or data qubits). Specifically, one syndrome qubit revealed whether a bit-flip error occurred to either of the code qubits, while the other syndrome qubit revealed whether a phase-flip error occurred. Determining the joint quantum information in the code qubits is an essential step for quantum error correction because directly measuring the code qubits destroys the information contained within them. It's a seemingly simple solution to what's been a huge problem in the quantum community. IBM reckons it should be enough to introduce this kind error detection in the larger arrays of qubits that researchers hope to create in the future. We sure hope so. [Nature Communications via PhysOrg]Image by Service for IBM

Techmeme /

Salesforce as takeover target: Here's a look at the potential buyers (Larry Dignan/ZDNet)
Larry Dignan / ZDNet:
Salesforce as takeover target: Here's a look at the potential buyers  —  Summary:Salesforce has a gawdy market cap so the field of potential acquirers is limited.  Nevertheless, a handful of tech giants led by Oracle could pull off a deal.  —  Salesforce is reportedly retaining investment bankers …
TechCrunch / Darrell Etherington

Apple Looking Into Built-In Telephoto iPhone Camera Lenses
 Apple's iPhone is just about the best smartphone camera you can get, but a new patent application provides a good indication of how it could get even better. The patent is for a "small form factor telephoto camera (via AppleInsider) and describes how the company might make a camera with a narrower field of view, but a much higher magnification factor, and also how such a camera… Read More
Apple Watch Sport Component Costs Estimated at $83.70, Which Won't Sit Well With Tim Cook – Mac Rumors /

Apple Watch Sport Component Costs Estimated at $83.70, Which Won't Sit Well With Tim Cook – Mac Rumors
Apple Watch Sport Component Costs Estimated at $83.70, […]

Uncrate /

Infiniti Vision GT Concept
Uncrate / Infiniti Vision GT Concept

Gizmodo / Sarah Zhang

Scientists Are Trying to Change All Blood Into Type O
If you know anything about blood types, then you know how they add an extra wrinkle to blood donations. Match donor and recipient blood types incorrectly, and you could even kill a patient. That's why scientists are working on artificially changing donated blood into type O, the universal donor. In the simplest terms, blood types refer to whether someone an extra sugar molecule bound to the surface of their blood cells. People who are type A have one kind, B another, and AB both. Type O people have neither. That's why people with type O can essentially donate to anyone. But scientists have also been tinkering in a lab, and they've found that an enzyme can be used to snip off that extra A or B sugar molecule. Normally, though, that enzyme is not very efficient. In a recent study, scientists were able to tweak the enzyme so it became 170 times more efficient at getting rid of the the extra sugar molecules. That's a lot, but it's still not perfect—even tiny bit of extra A or B sugars could trigger an immune reaction. But if the technology ever does get even better, it could make matching blood or organs donations less complicated. [J. Am. Chem. Soc. via Popular Science] Top image: Malota/shutterstock

TechCrunch / Greg Kumparak

How Old Do You Look? Microsoft Built A Robot That Tries To Guess Your Age
 How old do you look? Old for your years? Young enough that you get carded every time you try to buy a beer? Now, how old do you look… to a computer that does nothing but guess ages? As something of an experiment, Microsoft's machine learning team has built a site that takes any photo you throw at it and tries (with varying success) to guess the ages of those it portrays. They say… Read More

Jalopnik / Patrick George

Bugatti Veyron Successor Rumored To Do 0 To 60 In 2 Seconds, Hit 288 MPH
As I said in my post-mortem on Ferdinand Piëch's tenure at the Volkswagen Group, the Bugatti Veyron was so insane that it made the Phaeton look like a sound business decision. So how does the VW Group top that? According to the report, with more. More everything.Read more…
Apple Watch Sport Component Costs Estimated at $83.70, Which Won't Sit Well With Tim Cook – Mac Rumors /

Apple Watch Sport Component Costs Estimated at $83.70, Which Won't Sit Well With Tim Cook – Mac Rumors
Apple Watch Sport Component Costs Estimated at $83.70, […]
TechCrunch / Darrell Etherington

Taptic Component Bottleneck Blamed In Part For Apple Watch Supply Shortage
 The Apple Watch is rolling out to customers, but it's taking longer to get into user hands than some might like. A new report out today by The Wall Street Journal puts the blame for the slow rollout primarily on a shortage of Apple Watch Taptic Engine components, caused by issues found in the parts supplied by one supplier in particular. The WSJ author who penned the piece clarified… Read More

TechCrunch / Josh Constine

Secret Shuts Down
 [Update: Secret has confirmed it will shut down and give investors back their money] Anonymous sharing app Secret will shut down soon, according to sources close to the company. The announcement could be made as soon as today or tomorrow, and there's some talk of current employees receiving modest severance packages. Having raised $35 million, it's unlikely that the company is out… Read More

NYT > Technology / HIROKO TABUCHI

The Latest Fashion, Trending on Google
NYT > Technology / HIROKO TABUCHI The Latest Fashion, T […]
TechCrunch /

Apple Now Has $194 Billion In Cash | TechCrunch
TechCrunch / Apple Now Has $194 Billion In Cash | TechC […]

SourceFed / JD W.

The F8 of 'Furious 8′ Is Known: Release Date Announced For Next Installment
How much do you hate me? While there was never really any doubt, Vin Diesel has confirmed that there WILL be a Furious 8 film to follow up this year's box office hit. Yesterday, at Universal's CinemaCon panel, the actor revealed that the film is slated to hit theaters on April 14, 2017. At the CinemaCon reveal, footage was shown of the last moments of Furious 7 (don't worry, no spoilers) right before Diesel took to the stage and made the announcement. In part, Diesel said: "We were giddy and excited. You all gave me so much confidence. There was

Core77 /

Volvo Designers Replace the Front Passenger Seat with Something Better
Chauffeurs can get uppity, and it's no wonder: They're entrusted with driving your six-figure luxury vehicle, and just as you sit in the back with an empty seat next to you, so too is there an empty seat next to the chauffeur up front. This may give them the illusion of parity, or that they'll one day have a companion to sit next to them and keep them company on those long drives to the airport, and that sends the wrong message.But not with Volvo's XC90 Excellence Lounge Console concept, designed for the discriminating executive. The designers have ripped the front passenger seat out altogether and replaced it with a multifunctional object. At first glance, it's a shoe cabinet. This conveniently deprives the chauffeur of a place to keep his personal effects, with the added bonus of allowing the passenger to take their shoes off and place their aromatic feet much closer to where the chauffeur can smell them. A pop-up tray contains a 17-inch LCD monitor and doubles as a jewelry tray, with a large mirror that flips out of the rear. There is also a lockable compartment where you can store an array of expensive watches that cost more than the chauffeur's annual salary; it cannot hurt, we think, to mention this aloud as you bring each watch out to model it. Admittedly the design is not perfect, as the executive may wish to sit on the left-hand side and still stretch out. Ideally there would be some way for a left-riding passenger to recline, extending their shoeless feet to either side of the chauffeur's head. But until they work that out, we'll have to settle for this:

WSJ /

Google Set to Unveil Wireless Service – WSJ
WSJ / Google Set to Unveil Wireless Service – WSJ
TechCrunch / Sarah Perez

Two New Apple Watch Apps, Knock And oneID, Let You Unlock Your Mac From Your Wrist (And More)
 As mobile developers rush to release applications compatible with Apple's new wearable device, the Apple Watch, many are still wondering what sorts of app experiences make sense for the small wrist-borne screen versus that of the smartphone. To some extent, where the Apple Watch really shines is with "invisible" apps – paying for items with Apple Pay, or using the Watch… Read More

Gizmodo / Mario Aguilar

Facebook's Latest App Is a Dialer With Caller ID For Android 
Facebook's quest to conquer your phone continues with Hello, a new dialer app that replaces the one that comes natively installed on your Android phone. And if you're not partial to anything, it's probably worth a try.Facebook's endless app proliferation is tedious. (Tedious people call this proliferation "unbundling.") But the new Facebook dialer app introduces something you won't get from any other: Even if you don't have a number saved on your phone, Facebook can go look at its databases and see if its got a number match. If it does, it'll tell you who is calling and show you their photo, even if you're not friends. It also makes blocking numbers as easy as a tap.Sure, other apps add caller ID—but given how often I use Facebook as a directory for numbers I don't have, this one seems pretty useful.[Facebook]

Gizmodo / Mario Aguilar

Project Fi: Google's Plan To Fix Your Wireless Service Is Here
Google's Project Fi is the company's long-rumored wireless carrier service for mobile devices. But far from a traditional plan, Google's might be the most flexible out there—while also saving you a bundle of money.Unlike Google's other public infrastructure program Google Fiber, for which the company is physically putting fiber in the ground, Google isn't actually building out a network of cell towers for Project Fi. Instead, it's piggybacking on Sprint and T-Mobile's networks. (This is also how providers like Republic Wireless work.) The plan offers 4G/LTE coverage, and wireless tethering, and Wi-Fi calling all included.What makes Project Fi special and potentially more reliable than anything out there is that it dynamically switches between networks depending which of those is offering the best service in your area. Additionally, if there's pre-vetted public Wi-Fi available, it'll jump on board that network as well. The "network of networks" has a lot of potential to be more reliable. If one network has an outage, the others can serve as support.The new plans costs $20 for starters, which gets you talk, text, and wireless tethering. Then it costs $10 per GB of data. So if like me, you've got 3GB per month, then you would pay $50 per month. The kicker is that if you don't use all the data you pay for you'll get paid back for what you don't use. For now, Project Fi is only available for the Nexus 6 with a special SIM card, but hopefully that will change down the line.It all sounds pretty sweet, if not exactly different from what Republic Wireless just started offering—though, in the long run, Google's deep pockets will surely be an asset. Something about the Google name attached to Project Fi makes me both more trustful of it and more suspicious. Sure, Google implies reliability—but I also don't know how much more control of my digital life I want to give Google.Google's currently in an invitation-only phase of the program, which you can sign up for here.

WSJ /

Google Set to Unveil Wireless Service – WSJ
WSJ / Google Set to Unveil Wireless Service – WSJ

Gizmodo / Alissa Walker

Tesla's Next Big Product Is Coming On April 30: Batteries
When Elon Musk makes his next big announcement later this month he won't be joined by an electric car or a space-bound capsule. Tesla will finally be passing along details on its long-awaited batteries designed for home use, plus a "utility-scale" battery as well—both of which will likely be manufactured in its new Gigafactory in Nevada.Musk has hinted several times via social media that the batteries were on the way:Major new Tesla product line — not a car — will be unveiled at our Hawthorne Design Studio on Thurs 8pm, April 30— Elon Musk (@elonmusk) March 30, 2015Now Tesla's spokesperson has confirmed the announcement to Buzzfeed:"We have decided to share a bit about what we will announce on the 30th," Jeff Evanson, Tesla's VP of investor relations wrote in a message confirmed by BuzzFeed News as authentic. "We will introduce the Tesla home battery and a very large utility scale battery. We will explain the advantages of our solutions and why past battery options were not compelling."Tesla's home batteries have been heralded as a serious game changer for the clean energy industry, a low-cost alternative that will complement the growing demand for solar power. Musk has already pledged to make batteries for 500,000 cars by 2020 at its new Gigafactory, so the home battery product was an obvious addition. But it's the intriguing "utility-scale" battery which is a new development. Tesla's already changed the electric car market. Will it start selling batteries to utility companies and radically alter our energy future? [BuzzFeed]

Techmeme /

Elon Musk had a deal to sell Tesla to Google in 2013, for about $6B, and another $5B in capital for factory expansions (Ashlee Vance/Bloomberg Business)
Ashlee Vance / Bloomberg Business:
Elon Musk had a deal to sell Tesla to Google in 2013, for about $6B, and another $5B in capital for factory expansions  —  Elon Musk Had a Deal to Sell Tesla to Google in 2013  —  On the verge of bankruptcy, the company sought a savior in Larry Page  —  This story is excerpted and adapted …

Gizmodo / Andrew Liszewski

Tight Spot? The New BMW 7 Series Can Park Itself With No One in the Car
The actual car hasn't been revealed to the public just yet—at least without its camo wrapping—but that hasn't stopped BMW from announcing that its new 7 Series will be the first car that can be parked remotely using its key fob, without anyone actually having to be inside the vehicle.Other car makers have talked about and demonstrated similar passengerless self-parking technologies designed to let a vehicle squeeze into a space too small for its doors to be opened. But BMW is the first to include it on a production vehicle, allowing the driver to use the car's touchscreen Display Key fob to either have it pull into a tight spot, or out of one.At CES 2014, Bosch, a maker of automotive components, was showing off a similar feature the company had developed that allowed drivers to autonomously park a vehicle using a smartphone, but there's no word if BMW is using the same technology for its new 7 Series. And while the new feature isn't quite the completely autonomous self-driving car we've all been anticipating, it's still a great sneak peek at the technology, especially for those of us who don't exactly excel at parking. [BMW via Autoblog]

Uncrate /

Volkswagen C Coupe GTE
Uncrate / Volkswagen C Coupe GTE

theCHIVE » theCHIVE / Ben

19 of the most heavily guarded places on Earth (19 Photos)
theCHIVE » theCHIVE / Ben 19 of the most heavily guarde […]

Uncrate /

Mercedes-Benz Concept GLC Coupe
Uncrate / Mercedes-Benz Concept GLC Coupe

The Verge – All Posts / Lizzie Plaugic

In 2017, Norway will be first country to shut down FM radio
The Verge – All Posts / Lizzie Plaugic In 2017, N […]

Gizmodo / Maddie Stone

Netflix Sets Its Prices According to Local Piracy Rates
If you live in a country with a lot of piracy, you probably enjoy lower monthly Netflix subscription fees. That's according to Netflix CFO David Wells, who says that a country's piracy rate is the primary factor determining the service's local price.Netflix, with over 60 million subscribers globally, is a giant in the world of online video entertainment. Its biggest competitor is, in fact, piracy. But as TorrentFreak reports, Netflix treats online piracy like any other source of competition, using statistics on illegal downloads to determine not only what types of content it should offer, but also, local rates."Piracy is a governor in terms of our price in high piracy markets outside the US," Wells explained. "We wouldn't want to come out with a high price because there's a lot of piracy, so we have to compete with that."It's an interesting strategy that may speak to why the on-demand streaming service has seen so much success in recent years. Piracy isn't going away, and if you can't stamp out your competition, better to make it as unattractive as possible. [TorrentFreak]Follow Maddie on Twitter or contact her at maddie.stone@gizmodo.com

TechCrunch / Tom Goodwin

You Don't Need A Digital Strategy, You Need A Digitally Transformed Company
 In 2015 it seems foolish to have a digital or mobile strategy, you just need a business strategy for the modern world. Whether it's Uber reinventing the transportation business, Instagram changing the nature of photography or Netflix disrupting video content, what binds these companies is they brought digital thinking to the very heart of their companies, not just bolted it onto the side. Read More

Gizmodo / Jamie Condliffe

This Little Device Turns Your Thumb Nail Into a Track Pad
Sometimes your hands are completely tied up when you need to use a device the most—so even gesture recognition is no use, let alone a touchscreen. MIT's latest input device though, which turns your thumbnail into a track pad, could help.NailO is inspired, apparently, by decorative nail stickers—but it seems a little more useful than that. Developed at MIT's Media Lab, the multilayer device—comprising battery, circuitry, capacitive sensors and a cover—takes your touch and sends it via Bluetooth to a mobile device or computer.The device recognizes several gestures, and is shown in use in the video below. It's also capable of being used to type characters, though we suspect that's a rather laborious process. Better, probably, used in situations where both hands are a full but a quick thumb swipe is convenient: when your're cooking, say, or looking at instructions while your hands are occupied with tools.In tests, the device has been shown to detect five different gestures with 92 percent accuracy, reports CNET — which probably isn't quite enough to feel seamless in use, but it's getting there. The team behind it also suggests that accidental gestures—which seems incredibly likely—could be avoided by requiring a long activation press before gestures are acted upon.There have been, understandably, headaches along the way: combining an antenna and processor in such close proximity is difficult, and finding a small enough battery with respectable life is difficult, too. Regardless, the researchers plan to continue to develop the concept.The team will present the device at the upcoming CHI 2015 human-computer interaction conference in Seoul. [MIT and CNET]

Gizmodo / Mario Aguilar

America Should Envy This Speed Record-Shattering Japanese Bullet Train
The Central Japan Railway Company's maglev bullet train hit 366 miles per hour yesterday in a test, a record-setting clip that breaks the the 12-year landspeed record of 361 mph, the Wall Street Journal reports.That's crazy fast, and much faster than the train will go when it starts carrying passengers in 2027. (The video above shows the train being tested last year.) Meanwhile, North America's Amtrak tops out at 150 mph.Though it seems like wheeled and maglev trains aren't that far apart right now in the record books, remember that maglev is still relatively new tech, whereas the wheeled train's maxing out on its potential.Magnetic levitation trans run—or hover, really—on magnetic tracks that reduce friction and allow the trains to travel at theoretical speeds much higher than what you can get with rails. For comparison, the world's fastest conventional wheeled train was hit by a TGV train on the LGV Est line of France's high-speed network. It went 357 mph. In the United States, the big advancements in train technology aren't magnetic at all. GE just competed tests on its new high-speed locamotive, which cut particulate matter emissions by 70 percent and nitrogen oxide (NOx) emissions by 76 percent. An approved plan to introduce a maglev train line connecting Florida's major cities was killed in 2011 when Governor Rick Scott refused federal funding for the project, a matter that was ultimately settled by the US Supreme Court. The voter approved high-speed line California would run on wheels and hit a top speed of a meager 220 mph. Ugh America. Lame! [WSJ]

Techmeme /

Tim Cook has the best pay-for-performance rating among highest-paid US executives, earning $65.2M last year (Caleb Melby/Bloomberg Business)
Caleb Melby / Bloomberg Business:
Tim Cook has the best pay-for-performance rating among highest-paid US executives, earning $65.2M last year  —  Apple's Tim Cook Is a Steal at $65 Million in Pay  —  Apple Inc.'s Tim Cook has the best pay-for-performance rating of any chief executive officer on the Bloomberg Pay Index …

WSJ.com: WSJD /

Apple Pay Plans to Launch in Canada
Apple Inc. is planning to launch its mobile payments service in Canada this fall, marking the start of its international expansion of Apple Pay, according to people familiar with the matter.

TechCrunch / Jordan Crook

Coin, The One Credit Card To Rule Them All, Is Finally Shipping
 The Coin card (promising to let you combine all your credit/debit/loyalty cards into a single piece of tech) has delayed for so long that you might have forgotten that you ordered one. In November of 2013, the YC-backed company blew past its $50,000 pre-order goal in forty minutes, but despite a promise of summer 2014 shipping, the company has yet to ship a product that wasn't in beta.… Read More

Business Insider / Myles Udland

Jordan Spieth's win at The Masters is worth $3 per share (UA)
Jordan Spieth, the 21-year-old golf phenom who just won The Masters, is sponsored by Under Armour.  In January, the company locked up Spieth to a new 10-year deal and it is already paying off.  In a note to clients on Friday, analysts at Piper Jaffray wrote that following Spieth's win, the sale of Under Armour's golf merchandise has accelerated.  As a result, the firm raised its price target on Under Armour to $93 from $90. So Spieth's Masters win is worth, in Piper's view, $3 per share for Under Armour.  There are 218 million Under Armour shares outstanding, so another way to think of this is that Spieth's win is worth around $654 million for the company. Here's Piper: We are reiterating our Overweight rating on Under Armour following a round of store checks illustrating the accelerating momentum of the golf business since Jordan Spieth's Masters win last weekend. Simply stated, golf is one the fastest growing categories for Under Armour and we believe it can double, while growing well in excess of the overall brand, and reach more than $400M in the next few years. To wit, UA golf search volume during the Masters increased 8.9x compared to 2015 before the Masters—well ahead of the peer average of 1.8x. While we are not changing our estimates, we are raising our FY16 EPS multiple from 60x to 62x to reflect recent brand strength and our PT moves from $90 to $93. The model for Spieth's impact on Under Armour's sale is Nike and Tiger Woods. Piper notes that Nike signed Spieth at a "near identical" point in his career to Tiger, and over the next decade, Nike's golf sales grew at a 15% compounded annual growth rate to $700 million in 2008 from $120 million in 1997.  And so over the next three years, Piper thinks Under Armour's golf business can grow from around $200 million today to $400 million. More broadly, Piper is bullish on Under Armour's selection of star athletes to endorse.  Here's Piper: We are increasingly impressed with the knack for athlete selection displayed by UA. In our view, the company has done a commendable job identifying and locking in young talent just ahead of major successes before the cost of their service soars. Spieth and Stephen Curry are the best examples given they are tracking toward becoming the faces of their sports for the next decade, but we believe the company has a deep roster (over 500 athletes in North America) of other emerging stars.SEE ALSO: 21-year-old Jordan Spieth runs away with the Masters, ties the record for lowest score ever Join the conversation about this story » NOW WATCH: Here Are The Handicaps For A Bunch Of Celebrity Golfers

Gizmodo / Kelsey Campbell-Dollaghan

The Best Buildings of the Year, According to the Internet 
The people who get to dole out awards to architects each year are normally critics and panels of experts who know exactly what goes into designing a building. But what would normal people—or even the internet at large—choose? Just like most awards programs, Architizer's annual A+ Awards (which my colleague Alissa Walker covered earlier this week) uses a jury of experts to decide which buildings win. But it also asks the internet to vote on its favorites, awarding a special "popular choice" award to those buildings. Think of it as the Kid's Choice Awards for architecture. As you might expect, what the world likes doesn't always match up with what architects and critics like. Check out a few of the more interesting favorites below. Best Restaurant: Restaurant Steirereck by PPAG architectsBest Apartment: Ice & Snow Apartment by Penda ArchitectsBest Stadium: Jeonbuk Hyundai Motors by FC Clubhouse Suh ArchitectsBest Museum: The Blue Planet Acquarium by 3XNBest House (XL): Sambade House by spaceworkersBest High-Rise Office: One World Trade Center by Skidmore, Owings & Merrill LLPBest Small House: Haffenden House by PARA-ProjectBest Residential Interior: House in Sai Kung by Millimeter Interior DesignBest Church: Community Church Knarvik by Reiulf Ramstad Architects.Best Library: James B. Hunt Jr. Library by Snøhetta /Clark NexsenBest Bridge: Tabiat Pedestrian bridge by Diba Tensile Architecture

Autoblog / Brandon Turkus

New Mercedes-Benz pickup to be called GLT?
Filed under: Mercedes-Benz, TruckThe Mercedes-Benz truck will allegedly be called the GLT, and according to the head of the project, it won't be "a fat cowboy truck."Continue reading New Mercedes-Benz pickup to be called GLT?New Mercedes-Benz pickup to be called GLT? originally appeared on Autoblog on Fri, 17 Apr 2015 16:32:00 EST. Please see our terms for use of feeds.Permalink | Email this | Comments

Techmeme /

Tim Cook has the best pay-for-performance rating among highest-paid US executives, earning $65.2M last year (Caleb Melby/Bloomberg Business)
Caleb Melby / Bloomberg Business:
Tim Cook has the best pay-for-performance rating among highest-paid US executives, earning $65.2M last year  —  Apple's Tim Cook Is a Steal at $65 Million in Pay  —  Apple Inc.'s Tim Cook has the best pay-for-performance rating of any chief executive officer on the Bloomberg Pay Index …

Techmeme /

Tim Cook has the best pay-for-performance rating among highest-paid US executives, earning $65.2M last year (Caleb Melby/Bloomberg Business)
Caleb Melby / Bloomberg Business:
Tim Cook has the best pay-for-performance rating among highest-paid US executives, earning $65.2M last year  —  Apple's Tim Cook Is a Steal at $65 Million in Pay  —  Apple Inc.'s Tim Cook has the best pay-for-performance rating of any chief executive officer on the Bloomberg Pay Index …

WSJ.com: WSJD /

Apple Pay Plans to Launch in Canada
Apple is planning to launch its mobile payments service in Canada this fall, marking the start of its international expansion of Apple Pay.

The Verge – All Posts / James Vincent

Apple Watch pre-orders surpassed 2.3 million units, claims new estimate
The Verge – All Posts / James Vincent Apple Watch […]

Gizmodo / George Dvorsky

These Are Easily The Most Gorgeous Maps Of The Moon Ever
On the request of NASA, the U.S. Geological Survey has prepared two highly detailed maps of the Moon. Fortunately, they've also been made available to the public, so check 'em out in all their lunar glory. The two sets of maps, compiled by USGS cartographer Trent Hare and colleagues, include image mosaics and topographical maps. The image maps above were put together using data captured by the Lunar Reconnaissance Orbiter Wide Angle Camera (WAC) and the Lunar Reconnaissance Orbiter (LRO). All named features larger than 53 miles (85 km) in diameter or length were included (unless they weren't visible on the map). For an extremely hi-res (251 MB) version of this map, click here. A smaller, low-res version can be found here (recommended).Above are the topographical lunar maps. They're based on data from the Lunar Orbiter Laser Altimeter which is aboard NASA's LRO. To create the maps, the cartographers used more than 6.5 billion measurements collected between 2009 and 2013. For an extremely hi-res (472 MB) version of this map, click here. A smaller, low-res version can be found here (recommended).[Via USGS]Citation: Hare, T.M., Hayward, R.K., Blue, J.S., and Archinal, B.A., 2015, Image mosaic and topographic map of the moon: U.S. Geological Survey Scientific Investigations Map 3316, 2 sheets.
Uncrate Jawbone UP4

Uncrate

Audi Prologue Allroad Concept
Uncrate Audi Prologue Allroad Concept

Gizmodo / Matt Novak

Doctors Ask Columbia University to Fire Dr. Oz Because He's Full of Shit
Dr. Oz is full of shit. He peddles garbage advice on his garbage TV show. And that's not just my opinion. It's science! Science which tells us that Dr. Oz gives advice that's baseless or wrong about half the time. But now his peers in the medical community are speaking out.
Astoundingly, Dr. Oz is the vice chairman and professor of surgery at Columbia University College of Physicians and Surgeons. Which are prestigious positions at a prestigious institution. But should someone whose promotes ridiculous weight loss cures and anti-GMO hogwash really hold these positions? A new letter addressed to the dean of the medical school at Columbia University says no.
As Skepchick reports, a group of esteemed doctors have finally had enough. Their letter to Dr. Lee Goldman, the dean of the Columbia University medical school appears below.
Dear Dr. Goldman:
I am writing to you on behalf of myself and the undersigned colleagues below, all of whom are distinguished physicians.
We are surprised and dismayed that Columbia University's College of Physicians and Surgeons would permit Dr. Mehmet Oz to occupy a faculty appointment, let alone a senior administrative position in the Department of Surgery.
As described here and here, as well as in other publications, Dr. Oz has repeatedly shown disdain for science and for evidence-based medicine, as well as baseless and relentless opposition to the genetic engineering of food crops. Worst of all, he has manifested an egregious lack of integrity by promoting quack treatments and cures in the interest of personal financial gain.
Thus, Dr. Oz is guilty of either outrageous conflicts of interest or flawed judgements about what constitutes appropriate medical treatments, or both. Whatever the nature of his pathology, members of the public are being misled and endangered, which makes Dr. Oz's presence on the faculty of a prestigious medical institution unacceptable.
The letter was signed by ten doctors from places like Stanford University, the American Council on Science and Health, and the University of California, San Diego. It's unclear how Dr. Goldman will respond, let alone whether he'll do so publicly. But at the very least this letter helps publicize the fact that Dr. Oz continues to peddle garbage.
You'd think that having to testify in front of Congress and admit that much of what you say on your show has no science to back it up would've done that already.
[Skepchick]
Image: Dr. Oz testifies June 17, 2014 before the Senate subcommittee on Consumer Protection, Product Safety, and Insurance examining how to protect consumers from false and deceptive advertising of weight-loss products via AP

TechCrunch / Greg Kumparak

Here's The Just Released Second Teaser For Star Wars: The Force Awakens | TechCrunch
TechCrunch / Greg Kumparak Here's The Just Released Sec […]

Techmeme /

Etsy Stock Surges 86 Percent At Close Of First Day Of Trading to $30 Per Share (TechCrunch)
TechCrunch:
Etsy Stock Surges 86 Percent At Close Of First Day Of Trading to $30 Per Share  —  Etsy, the online marketplace for handmade goods, went public today.  It turns out Wall Street investors like those homespun crafts.  Shares opened at $31 on the NASDAQ, popping up 94 percent from the initial set price of $16 per share.

Ars Technica / Jon Brodkin

Netflix will stop asking ISPs to exempt its videos from data caps
Netflix regrets striking cap-exempt deal in Australia.

ABC News /

Kanye West Tops Time's List of 100 Most Influential People – ABC News
ABC News / Kanye West Tops Time's List of 100 Mos […]

TORONTO STAR / Robert Benzie – Queen's Park Bureau Chief, Richard J. Brennan – Provincial Politics, Rob Ferguson – Queen's Park Bureau

Beer to be sold in up to 450 supermarkets
TORONTO STAR / Robert Benzie – Queen's Park […]

TechCrunch / Ingrid Lunden,Jordan Crook

Sources: Yahoo In Talks To Buy Foursquare
 Yahoo has been busy rebuilding its business around mobile under CEO Marissa Mayer, and soon it could make one of its biggest bets yet on the platform. We have heard perennially that the company has been looking to buy Foursquare, the New York startup behind the eponymous local search app and location-based social "check-in" app Swarm. The latest rumor we are hearing is giving… Read More

TechCrunch / Anthony Ha

Hello Alfred Raises $10.5M To Automate Your Chores
 Hello Alfred, a startup that taps into existing on-demand services to automate your weekly chores, has raised $10.5 million in Series A funding. The round was led by NEA and Spark Capital, with participation from Sherpa Ventures and CrunchFund. (CrunchFund is backed by TechCrunch-owner AOL, and like TechCrunch, it was founded by Michael Arrington). This follows a $2 million seed round led… Read More

Gizmodo / Sean Hollister

Guitar Hero Is Back This Fall, And You'll Only Need Three Fingers
"This is stupid," I try to tell myself. "Weren't music games just a fad?" For one long minute, I struggle to hit a single note on my plastic axe, as game developers and PR people fire eye-daggers into the back of my head. But then, all of a sudden, it clicks. I'm strumming up a storm. I'm playing the new Guitar Hero—and it's surprisingly awesome.
"Want to know how long we've been making this? It's this long," laughs Jamie Jackson, the game's creative director—gesturing to his beard. As you can see, the man has a chin worthy of respect. And yeah, it's strange to think that we've gone nearly five years without a new Guitar Hero game. Music games kind of fell off a cliff back in 2011, after enjoying enormous success. Now, both Rock Band
and Guitar Hero are coming back. But how will Activision get us interested in picking up a plastic axe again?
In my short demo with the game, it came down to three things:
1.) You don't have to use your goddamn pinky to play
The new Guitar Hero controller feels like a blast from the past. Maybe I've got rose-tinted glasses on, but the cheap plastic peripheral felt practically identical to the ones from the Guitar Hero 5 / Rock Band era several years back. But this one has one key difference: you don't have to use your pinkie. Instead of five frets, there are six — but they're all under your index, middle, and ring fingers.
Jackson explains to me a concept that I'm already extremely familiar with: how Guitar Hero players got stuck on previous games' medium difficulty setting because — no matter how quick they were with their fingers — they just couldn't get their pinky in the mix. "As soon as you had to use your pinky, it all went to shit," says the beautifully bearded man. So yeah, you're no longer moving your hand like a real guitarist, but gosh is it easier to grasp.
Sure enough, I was banging out notes just like before on medium difficulty—but I also found myself intrigued by harder settings where you have to move your three fingers back and forth on the frets—or hit both together—instead of just up and down the guitar neck.
2.) It shames you into playing better—instead of shaming you not to play
I vividly remember the original Guitar Hero series was all about shame. It felt pretty silly to watch cartoony characters prance about on stage while strumming a fake plastic guitar, and worse when the game totally booed me off stage when I failed. (If you haven't realized yet, I kind of suck at this game.)
Well, a little bit of that shame is back, but it's way more entertaining. Now, every major Guitar Hero song is a first-person music video designed to make you feel like a rockstar on stage, where you feed off the energy from fans cheering for you—or booing you when you fail.
The game keeps track of whether you're doing well or poorly in real time, and can switch between an audience that loves you or hates you on the fly—using giant robot cameras, the developer filmed two versions of every single video frame with those two different audiences: one cheering your name and singing back your songs, and one holding up nasty signs. You don't fail anymore and get booed off stage completely: you just feel horrible for letting down your fans and bandmates.
Speaking of which, even your own band members will give you the evil eye:
3.) It (sounds like) Guitar Hero won't make you buy endless new versions and songs again
See that square, frame-like button on the controller? It takes you to a new game mode called Guitar Hero TV, which is a live TV guide of real music videos you can play along to, for free. No subscription, no fee to get more music as long as it's being broadcast to you through Guitar Hero TV. (The company didn't rule out additional paid songs, but that sounds promising!)
It also doubles as the game's multiplayer mode, where you can compete with other people around the world in real time. Not that I'll ever be good enough at Guitar Hero to do that.
I think this guy might have a chance, though. He looks pretty serious.
The new game's called Guitar Hero Live, and it's coming this fall for $100 to practically every console you can think of: PS4, PS3, Xbox One, Xbox 360, and Wii U. Mobile devices, too. Activision says they'll be a version for phone and tablet that you can plug into a TV with an HDMI cable, and use a full-sized guitar with too.
I think I'm willing to give music games another go. How about you?

TechCrunch / Darrell Etherington

Apple Buys LinX, A Camera Module Maker Promising DSLR-Like Mobile Performance
 Apple has acquired LinX, an Israeli camera tech company whose most recent offerings include multi-aperture camera models which can enable effects like background focus blur, parallax images and 3D picture capture. TechCrunch received the following from Apple, which is a statement the company provides in lieu of confirmation when it has, in fact, acquired a smaller company: Apple buys… Read More

WSJ.com: WSJD / Robin Sidel

AmEx, Jawbone Team Up to Allow Payments Via Fitness Bands
In the latest product to marry shopping and wrist accessories, American Express and Jawbone plan to announce that AmEx cardholders will be able to make purchases using their fitness band.

NYTimes / Patricia Cohen

One Company's New Minimum Wage: $70,000 a Year
NYTimes / Patricia Cohen One Company's New Minimum Wage […]

Quartz / Dan Frommer

Apple Watch pre-orders were 1 million in the US on its first day, a shopping data firm estimates – Quartz
Quartz / Dan Frommer Apple Watch pre-orders were 1 mill […]

Gizmodo / Darren Orf

Sharp's Dumb Incredible 4K Smartphone Display Will Melt Your Face
The new Galaxy S6 may have the best display yet with the most most pixels. But we need more, and Sharp is going to give it to us with an absolutely bonkers 5.5-inch LCD 4K display—that's 806ppi for anyone keeping count.In 2011, Apple decided the resolution limit of the human eye when holding a phone was about 300 pixels-per-inch. Well, screw that. However, in Mr. Jobs defense, he didn't exactly see the future where we'd be putting our smartphones only a couple inches from our face, thanks to smartphone-powered VR headsets like Gear VR, Google Cardboard, or even the new VR headset for LG's G3. The 3860X2160 IGZO panel still has a few remaining questions to answer. First, Sharp needs to figure out mass production, meaning we won't be seeing this display anytime soon (more like 2016), and second, how these displays won't absolutely demolish our already frustratingly poor battery life. We've reached out to Sharp for clarification. But let's not worry about it and accept that 4K smartphones are definitely not overkill and superfluous. Nope. [Techblog.gr via GSM Arena]

Abduzeedo Design Inspiration – Design Inspiration & Tutorials / abduzeedo

Stylish Black and White Photos
After a while I decided to check out Flickr for some photography inspiration. The first thing I noticed is how cool Flickr looks, very focused on the images, quite different than the web 2.0 days where the community and user interaction was the most important thing. Anyway for this post I want to share some quite stylish black and white photos, with that noir feel. I am using the embed code for photos that Flickr uses so let's see how that looks.
For more information about the photos make sure to click on them and visit the photographers profiles.
Tags: photographyblack and whitenoirabduzeedo's blog

TorrentFreak / Ernesto

First four Game of Thrones season 5 episodes leak online, apparently originating from review copies, surfacing on major torrent sites, in major blow to HBO (Ernesto/TorrentFreak)
Ernesto / TorrentFreak:
First four Game of Thrones season 5 episodes leak online, apparently originating from review copies, surfacing on major torrent sites, in major blow to HBO  —  First Episodes of Game of Thrones Season 5 Leak Online  —  Starting a few hours ago several episodes of the new Game of Thrones season started to appear online.