Top News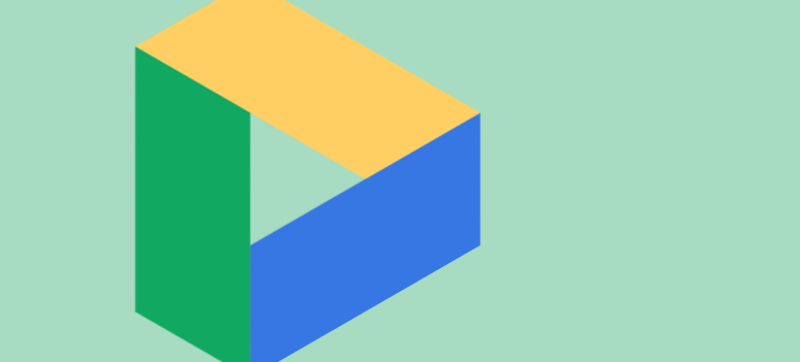 Gizmodo / Jamie Condliffe

You Can Get 2GB of Free Google Drive Storage Today
Want some more space for your documents? Of course you do. Well, you can grab 2GB of extra capacity on Google Drive for free today. Here's how.All you need to to is head to Google and run through a very brief security update—checking that your backup email address is correct, renewing account permissions, that kind of thing. For a couple of minutes of work, you'll be given 2GB of extra storage on Drive. What are you waiting for? Go do it.The offer is to mark Safer Internet Day 2016, and it's similar to a promotion Google ran last year, too. But don't worry: If you got 2GB of free space then, you can still claim another 2GB today. Happy days.[Google via Reddit]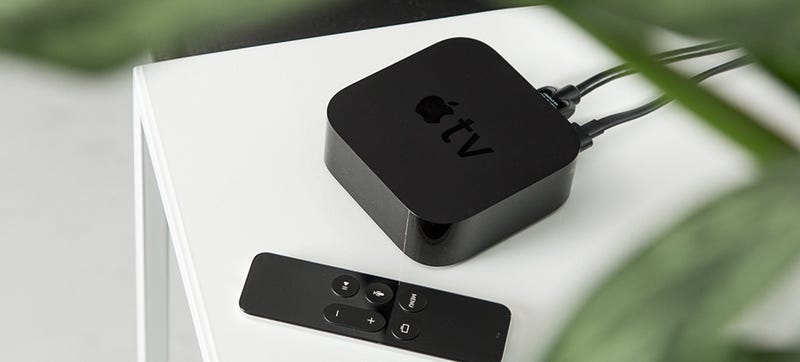 Gizmodo / Jamie Condliffe

Voice Control on Apple TV Is About To Get Way More Useful
When the new Apple TV was announced, the inclusion of Siri was a strong selling point—too bad it turned out to suck. Finally, though, Apple is making voice control on the set-top box rather more useful.The latest version of tvOS issued to developers includes something that will prove rather useful: voice dictation. As our very own Adam Clark Estes pointed out when he reviewed the new Apple TV, Siri just doesn't currently cut it:I was… disappointed by how little Siri did in other apps. Asking Siri to play music is a joke, but who wants to listen to music on their TV? You can, however, open YouTube and say, "Play Ariana Grande." If there's an Ariana Grande video already displayed on the home screen, it will play. If not, Siri's basically like: ¯\_(ツ)_/¯With the new developer beta, explains Mac Rumors, you're able to speak at the Siri remote to dictate text as well as just asking dumb questions about the weather or sports scores. That suddenly means scrabbling around with on-screen keyboard isn't always required. Adam will be pleased.Elsewhere, the new developer version of the OS also adds support for Bluetooth keyboards, iCloud Photo Libraries, and Live Photos.For now, though, this a beta for developers only. An official date for the roll-out of the new OS will likely be announced at the rumored upcoming Apple event.[Mac Rumors via The Verge]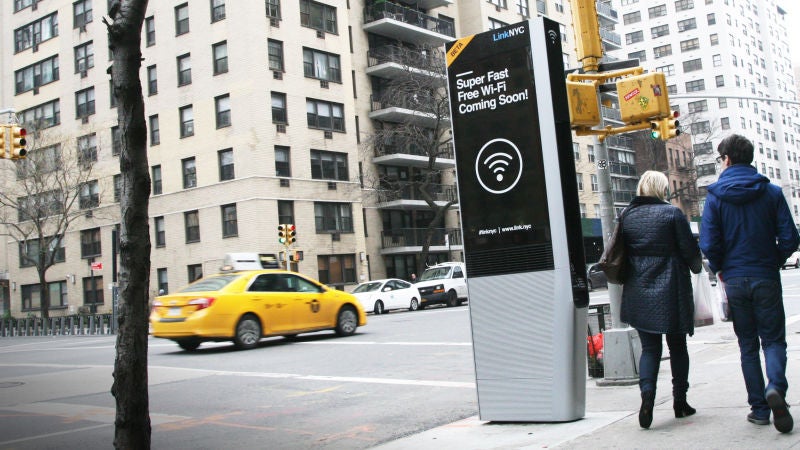 Gizmodo / Bryan Lufkin

Inside the Tech Behind New York's Monstrously Fast Gigabit Wifi
New York City is replacing busted old payphone booths with amazing free gigabit wifi hotspots in 10,000 locations around the city. We've already tested an early version of the new service and it's fast. Now we finally know why.The blazing wireless internet—which we clocked at a ridiculous 400 Mbps—is enabled by components developed by Qualcomm, one of the three companies behind CityBridge. For those that are unfamiliar, CityBridge is the New York-based group of companies made up of Qualcomm, CIVIQ and Intersection. CityBridge is the group that's working with the city to replace over 7,500 existing pay phones with ultra-futuristic fountains of reliable wifi.There's a lot riding on whether or not the wifi works. New York City's new gigabit internet service is the initial testing ground for a project that could be rolled out to cities around the world. LinkNYC isn't an exception—especially as it's the biggest public wifi project in history.Kiva Allgood, vice president of Qualcomm's Intelligent Solutions division, says LinkNYC is part of a Smart Cities initiative that aims to take similar internet infrastructure around the world—but it starts in New York."We bring the wifi, all those antennas, and put them in a metal box," Allgood told Gizmodo. "It does have to pay for itself. New York is unique with advertising." The $200 million project will generate a lot of income through ads, which'll play on big electronic displays on the side of each unit. Since New York brims with over 8 million data-hungry humans roaming the streets, those ads are prime real estate, especially when you consider LinkNYC's mission of planting a Link every 150 feet.You're probably wondering how each Link will be able to handle the hundreds of tired tourists huddling on the curb for a mini-binge of Orange Is the New Black. While we were told that LinkNYC is supposed to be something of a fleeting experience, allowing people to perform quick, on-the-go tasks like checking email, Allgood assured me that the tech inside each Link is built to withstand dozens of streaming video-watchers.Inside is MIMO wifi, which stands for "multiple in, multiple out." It's specifically designed to avoid traffic congestion by serving multiple devices simultaneously—useful when you're serving throngs of smartphone-toting humans in America's biggest city. So, even if a bunch of people did camp out for group YouTube parties, the Links should still be cranking out breakneck wifi for the crowds at all times.For specs lovers, here are the full details about what's actually inside each Link, which is being announced formally today:For the wifi: Ruckus Wireless ZoneFlex 802.11ac wave 2 4×4 access points, supported by a Qualcomm Internet Processor and the Qualcomm VIVE 11ac Wi-Fi solution with Qualcomm MU|EFX Multi-User MIMO technologyFor 911 calls: Sierra Wireless' MC9090 3G modem, incorporating a Qualcomm Technologies' chipsetFor displays and ads: eInfochips' Eragon Single Board Computer solution featuring the Qualcomm Snapdragon 600 processor, the first Snapdragon processor to feature the Qualcomm Adreno 320 graphics processing unitFor USB charging: Qualcomm Quick Charge 2.0 All that stuff is also what lets users browse the internet and access city maps and directions on the built-in Android tablets. Those tablets aren't active yet, though. Allgood told me that in the next two weeks, Mayor Bloomberg will host an event that officially brings the Links out of beta and activates the tablets. Once activated, New Yorkers will even be able to use them to pay utility bills, or make video calls on Skype. See? They're still (kinda) like (futuristic) pay phones after all!Another phone-like function? Always-available 911 calling. That onboard modem is what operates the call: Press the big red button and you'll instantly be connected to a first responder. Finally, users can charge their devices using a Link's Quick Charge ports, which apparently juice your phone 75 percent faster than most devices. (We've yet to try that, obviously, but the city's claims that the wifi being super fast were true—so hopefully the same goes for these phone charging speeds.)We tested the Links here in Manhattan, and they are indeed awesome—their wifi crushed a nearby Starbucks', and was even faster than the internet at the Gawker offices. While New York will continue blazing the trail for free omnipresent gigabit wifi (the idea is that there are so many units, you connect to the network once and you'll never have to reconnect again), Allgood told me that Qualcomm's looking to help take similar technology around the world. "We have several projects across the board, including seven or eight other cities internationally, including Latin America," Allgood said. Other cities might not have Link-like devices that look exactly like New York's, though. Some countries, including in Latin America, actually have laws that require payphones to exist on the streets, in order to accommodate citizens who lack mobile phones. So in those cases, Links may complement rather than fully replace.For now, though, the Big Apple is the world's guinea pig. All eyes are on New York—and all of New York's hands are on wifi-craving smartphones.Image: LinkNYC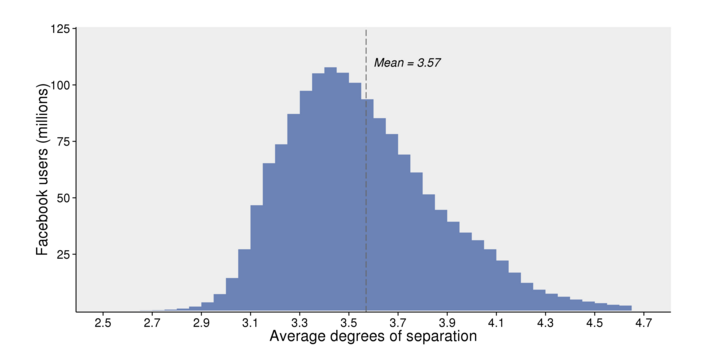 Gizmodo / Bryan Lufkin

Don't Believe Facebook's Claim That 'Six Degrees of Separation' Is Bogus
Today, a Facebook post revealed that each Facebook user is an average of only 3.57 connections away from all users on the site. That by itself is interesting, but instead, Facebook's comparing it to the popular theory of six degrees of separation—presenting its user base and the general population as two groups that, hell, may as well be considered one in the same!The post starts with a description of six degrees of separation: The notion that it takes just six social connections to link you with every human on Earth. But Facebook (which celebrates its twelfth birthday today) disagrees: "We've crunched the Facebook friend graph and determined that the number is actually 3.57." At least among the 1.59 billion people on Facebook.Let's break it down. First, of course the number of connections could be fewer, if the overall sample is smaller—1.59 billion isn't the world's 7.4 billion! (The Facebook post says, however, that apparently interconnectivity has grown as the user base has increased.) But still, groups that have more in common will obviously be more connected. In this case, people with enough internet access, free time, and the sheer interest of owning a Facebook account.Personally, I would've been super interested if Facebook was using its mathematicians and social networking wizards to try and debunk the six degrees theory (which is already kinda sketchy and flawed) on a wider scale, going beyond the boundaries of Facebook and proving that we all are actually more connected than we think. And hey, maybe the happy rainbow unity magic of the internet might actually have something to do with it. Instead, this is Facebook's latest attempt to make us think the site is a basic part of the human experience.[Facebook Research]Image via Facebook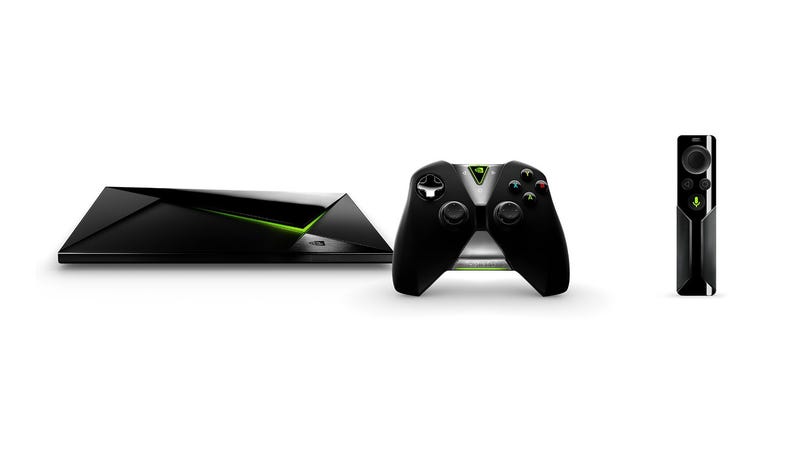 Gizmodo / Alex Cranz

Build This Dream Theater For Your Super Bowl 50 Party
The Super Bowl is less than a week away, and that means it's time to throw out everything you own and start living like a real American—with a brand new home entertainment system plopped right in the middle of your living room. Sure, you could probably get by streaming the game on a laptop, but it's 2016. Why not treat yourself to that massive 70-inch TV or that robotic butler you've always dreamed of? Here's a look at the best Super Bowl party gear:The TelevisionYou need a centerpiece for your new set up. A display that you and your Super Bowl-viewing guests can really revel in. You could go with a projector: Sony has a couple in the $20,000 range that are great so long as you have a giant wall to project on. But the images cast by projectors can look like garbage when the lights are on or the sun is out. More importantly, you have less than a week until the game, and you probably don't have time to install a theater-quality projection system.The safe, and still wonderful choice, is a television. Samsung makes a solid $3,000 LED option that uses nanocrystals to brighten the image and bring out stronger contrasts. That's quantum physics, man. You can't argue with that.If you want to do one better, you should get an OLED TV. The latest from LG have a few billion pixels that can be individually controlled, so you get the blackest blacks and the whitest whites (which will be especially handy when the vanilla white Oscars are on next month). LG's 65EF9500, a 65-inch 4K OLED television, is the one to beat. You might be throwing down $6,000 ($5,000 on sale!) just so your eyeballs can be exposed to bright lights every day, but it's probably cheaper than a ticket to the Super Bowl. So spend your money wisely: On this beautiful 65-inch 4K OLED television.http://www.amazon.com/LG-Electronics…The AudioOnce you have your TV, you'll want to pipe in some high-quality audio. Your mother warbling in the house three counties over sounds better than what comes out of those tiny-ass speakers on the back of your TV. So grab some good speakers, but not a 7.1 surround sound system with an amp, receiver, and cords slithering everywhere.Go with Sonos instead. You'll need the Playbar to put under your TV, and you'll have to put down cash for multiple PLAY1 or PLAY5 speakers, but you won't have to deal with a bulky receiver taking up space in your media console. And everything is wireless! And there's really cool software that optimizes the audio for the room you're in. And for a couple hundred bucks per speaker, you're probably not going to find a better deal.http://www.amazon.com/SONOS-PLAYBAR-…The ButlerClearly the best bang for your buck is a small child, but child labor laws being what they are, the second best kind of butler would be Pepper, the robot butler. While it (I refuse to gender robots even if Pepper's sexist overlords do) isn't designed for butler duties, it can perceive human emotion. So it should be able to perceive your need for the nachos baking in the oven. Get it here.The RemoteA butler, a TV, and a good audio system are fine, but you still need something to control it all. Savant—known for the home automation systems for the rich and famous—makes a gorgeous remote, but Logitech makes a remote that ships via Amazon Prime. Both control everything in your house that's connected to the central hub. That means your TV, your lights, even your thermostat…if you are so inclined.http://www.amazon.com/Logitech-Harmo…The Set Top BoxIf you think you'll be able to stream the Super Bowl in glorious 4K resolution—you're wrong. The NFL broadcasts all games in 720p, a noticeably low resolution compared to other streaming services like Netflix. But that shouldn't stop you from getting a set-top box that streams 4K video. The Nvidia Shield will do just that. And when you're not streaming TV shows, it will let you stream games from your PC to the living room. So even though the Shield might not come in handy during game time, it will be great when you re-watch all the Super Bowl commercials on YouTube in 4K.http://www.amazon.com/NVIDIA-SHIELD-…Mood LightingYou need to be fully immersed in the game and that 65-inch OLED 4K TV will definitely help. But to really bring out the glowing allure of your TV, stick these Dream Screen LED backlights on the back. They change color depending on what the display is showing, and help the image pop a little more. We're not exactly sure of the scientific validity behind this, but we can say that it does look pretty damn sweet.Other Mood LightingYou have the lights behind the TV covered, now you need to blanket the kitchen in a soft glow. Philips Hue is a system of very expensive lights that change color depending on how you program them. They also come pre-loaded with 17 "scenes" that let you change the room's ambiance with the press of a button. Great for providing light without disrupting the game.http://www.amazon.com/Philips-456210…The SeatingBecause you threw your furniture out to make way for you new entertainment lifestyle, you now need new seating. Don't get a cozy pair of home theater seats or a couch upholstered in Italian leather. Get something easily deflated so you can kick it out of the room when you're all standing and shouting at the TV.http://www.amazon.com/Intex-Pull-out…The FridgePepper the robot is on nacho duty, but what about beverage duty? Do you really want to be running to the kitchen for soda and/or beer constantly? When your significant other, who hates carbonated beverages, needs a long pour of Cold Duck or Franzia, you need to be ready. So why not grab a $5200 fridge that dispenses wine like soda.http://www.amazon.com/Vinotemp-VT-10…The Cleanup CrewWhen the party is over someone has to clean up. Or something. A robot vacuum will clean without complaining and babysit your child while you're vomiting away your hangover. You'll have to duct tape the child to the vacuum, but that's a price I'm personally willing to pay.http://www.amazon.com/iRobot-Roomba-…Contact the author at alex.cranz@gizmodo.com.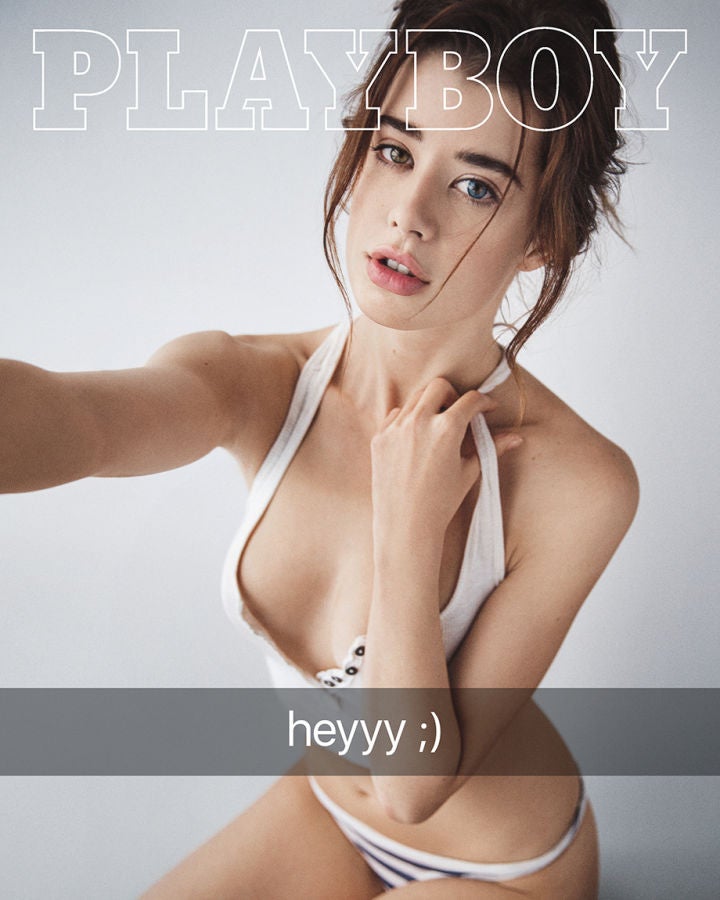 Gizmodo / Adam Clark Estes

Playboy's First Nudity-Free Issue Targets Teens With a Snapchat Selfie
This is Sarah McDaniel, a 20-year-old Instagram celebrity. She's on the cover of the newly nudity-free Playboy magazine, striking a very millennial pose. Notice anything odd about her eyes, though? McDaniel took the internet by storm a few months ago thanks in part to her particularly beautiful case of heterochromia irdum. This is why she has one brown eye and one blue eye. But that's only a small part of what makes this cover interesting. Since Playboy decided to go PG-13 in October, the magazine says that traffic to its website has spiked by 400-percent and the mean reader age dropped from 47-years-old to 30. It seems like the pivot to being a better-behaved media empire was pretty smart.Cleverly, the new cover manages to evoke not only the obvious Snapchat reference but also a little bit of the internet cam girl allure. So it's familiar, if not a little naughty at the same time. McDaniel said of the cover, "The idea was to look at me from a boyfriend's perspective." (The photo was, of course, taken by a professional.)It's voyeuristic and alluring which is why people started "reading" Playboy in the first place. [Playboy, New York Times]Contact the author at adam@gizmodo.com.Public PGP keyPGP fingerprint: 91CF B387 7B38 148C DDD6 38D2 6CBC 1E46 1DBF 22A8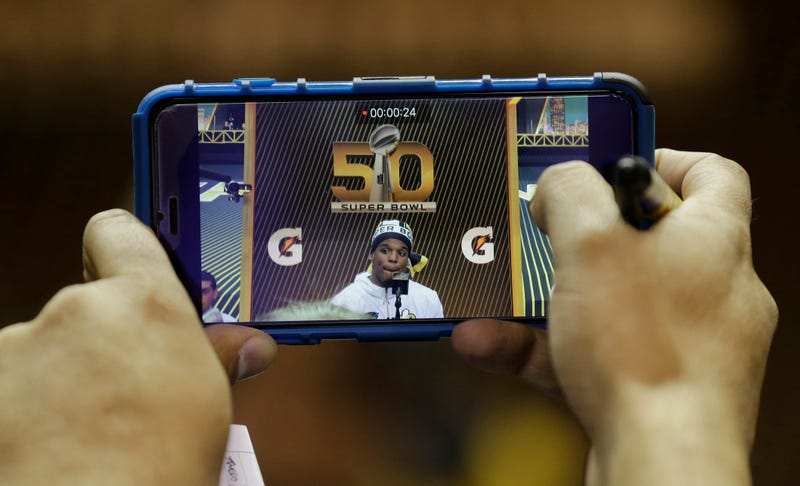 Gizmodo / Kate Knibbs

How to Watch Super Bowl 50 Online 
It can be a pain in the ass to stream live sports, but this year's Super Bowl 50 will be easy to watch on February 7, even without a cable subscription. This is a fantastic innovation, because it means cordcutters will spend less time agonizing over how to watch the Denver Broncos play the Carolina Panthers and more time crafting delicious cheese-based dips, as God intended. If you own a Roku, Apple TV, Chromecast, Xbox One, or Amazon Fire box, you can download CBS's Sports or National Football League apps and watch the game for free that way, even if you don't have a cable subscription. The commercials played on TV will also play through the app.If you want to watch on your laptop or tablet from within the US, you can go to CBSSports.com. Verizon customers can stream the game on smartphones through its NFL Mobile app. It'll probably destroy your data package if you're not using wi-fi, so be careful. If you're not in the US, though, it's much harder to see the game for free. As The New York Times points out, international football fans will need to pay for access:International fans cannot stream the game without a subscription to N.F.L. Game Pass, a $99-a-year video service for watching football games, according to the N.F.L.That doesn't mean Broncos or Panthers fans overseas are screwed. It's just harder, and (in some cases) less legal to get the game digitally without paying for Game Pass. If you know someone who has a TV and a Slingbox, you can use the Slingbox to stream the game to your device, though it's not really free because a Slingbox is pricy. I can see this option appealing to Americans who happen to be traveling during the Super Bowl, and who already own a Slingbox, but it's definitely not ideal. Cult of Mac has another option—in theory, someone could use the service Uno Telly to spoof a US IP address, which would allow international viewers to use the CBS Sports app on Apple TV as though they were within the US. (Gizmodo has never tested the service and cannot recommend it.)And I'm probably not supposed to tell you this but if you Google "stream Super Bowl" you'll likely find a malware-riddled stream that you can play directly in your browser. I have done this before in times of desperation, but the buffering situation was NOT ideal, also there's a roughly 89 percent chance a ring of Russian hackers has been reading all my emails. THIS IS NOT ADVICE DON'T DO THIS I'M JUST SAYIN' YOU PROBABLY COULD. Image: AP
Techmeme /

Source: iPhone 7 will be similar in design to iPhone 6, but will have a flush rear camera, and no antenna bands on back (Eric Slivka/MacRumors)
Eric Slivka / MacRumors:
Source: iPhone 7 will be similar in design to iPhone 6, but will have a flush rear camera, and no antenna bands on back  —  First Details on iPhone 7 Design: Flush Rear Camera, No Antenna Bands Across the Back  —  Apple's iPhone 7 isn't expected to launch until the usual September timeframe …
TechCrunch / Lucas Matney

Ohlala, An Uber For Escorts, Launches Its 'Paid Dating' Service In NYC
 New Yorkers sick of the tired uncertainties of the urban dating scene can now turn to a new dating app that's aiming to reduce its complexities to dollars and cents.
Ohlala, a controversial on-demand escort dating app popular in Germany, is launching its services today in its first American market, New York City.
It was no sooner than Ohlala's CEO and co-founder… Read More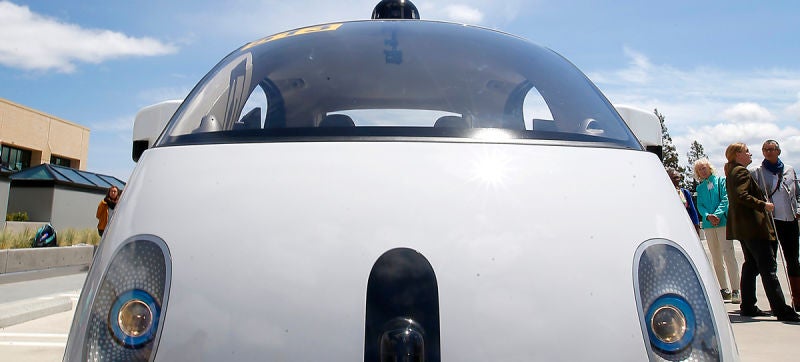 Gizmodo / Chris Mills

Google's Cars Drive Three Million Simulated Miles Every Day
Google's self-driving cars have racked up about 1.4 million self-driven miles on actual roads in the last six years, but as impressive as that sounds, it's a pittance compared to what the simulators have been doing behind the scenes. As part of its monthly report on self-driving cars, Google has detailed the simulators it uses to test out software changes for its fleet. Every mile driven by a car with sensors has been tabulated as a two-million-mile virtual test course for every version of Google's software. Whenever code is changed, it 're-drives' all the miles that Google's cars have driven in the real world before, to see how it reacts: "For example, to make left turns at an intersection more comfortable for our passengers, we modified our software to adjust the angle at which our cars would travel. To test this change, we then rerun our entire driving history of 2+ million miles with the new turning pattern to ensure that it doesn't just make our car better at left turns, but that the changes creates a better driving experience overall.The report claims that Google simulates three million miles of driving every day, which obviously requires some processing horsepower. Luckily, Google has a few data centers to spare. The simulator is also useful for working out what went wrong in the past. Every time a test driver takes control to avoid a potential accident, Google's engineers later simulate what would have happened had the car continued driving, and obviously fix any deficiencies. Simulators alone won't make self-driving cars any better in rain or snow; but as a tool to speed up development, and check new versions of software, it's potent. Good thing Google has a few spare computers lying around. [Google]Contact the author at chris@gizmodo.com.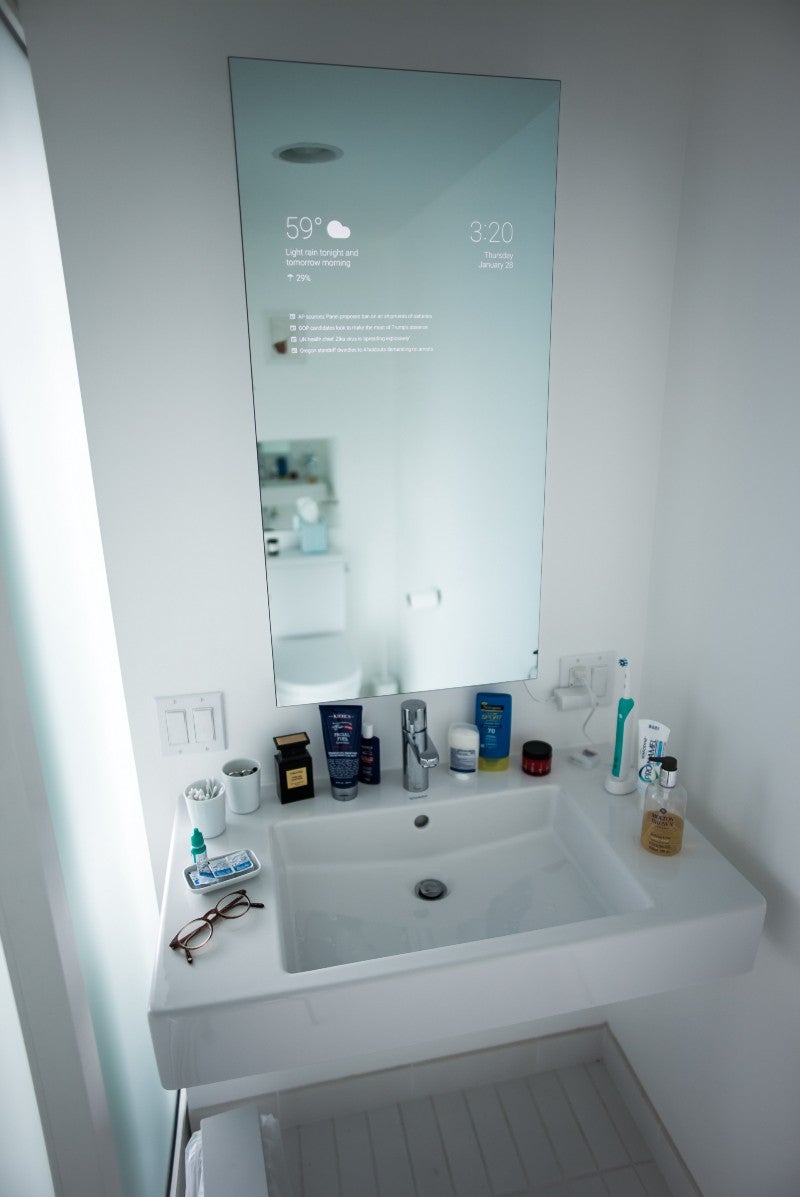 Gizmodo / Darren Orf

I Want This Google Now Mirror In My Bathroom Immediately
Smart mirrors still reside in the realm of tinkerers, only achievable for those who've mastered the art of DIY electronics. Which is too bad! Because Max Braun, a software engineer at Google, may have hacked together the first IoT device I actually want to buy.Braun uses a combination of Android and weather forecast APIs, along with an Associated Press RSS feed to create this informative pane of glass. Despite the mirror's already impressive appearance, Braun still calls the project a work-in-progress. Inside, the mirror is still a jungle of wires with an Amazon Fire TV Stick at its heart running the Android API.Braun says that he's still experimenting with "traffic, reminders, and essentially anything that has a Google Now card" to add to the mirror. So cool.Google. If you need moonshot projects that actually make money, this is it. I will buy it immediately. Just tell much money I need to throw at you.[Medium]Images used with permission of Max BraunContact the author at darren.orf@gizmodo.com
TechCrunch / Frederic Lardinois

Here's What Watching The Super Bowl With Microsoft's HoloLens Could Look Like
 Watching sports could soon be a very different experience — at least if it's up to Microsoft and the NFL. Before you know it, a holographic player could be charging through your walls and replays could play in 3D on your coffee table.
Microsoft today released a new concept for its HoloLens augmented reality goggles that shows off its vision for what the combination of sports and… Read More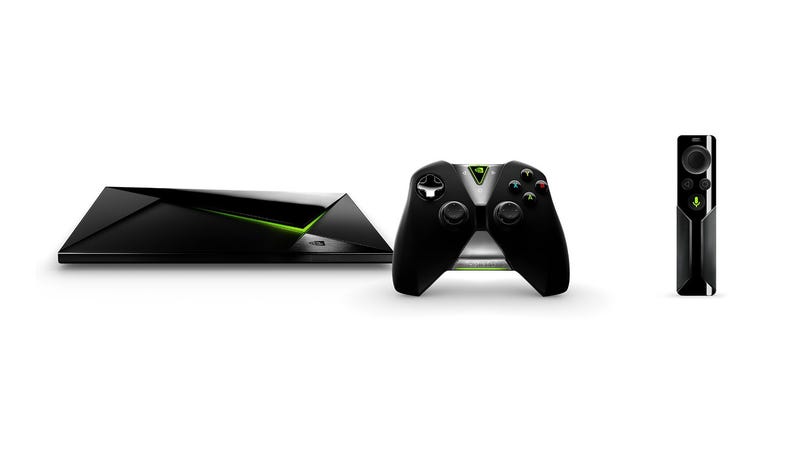 Gizmodo / Alex Cranz

Build This Dream Theater For Your Super Bowl 50 Party
The Super Bowl is less than a week away, and that means it's time to throw out everything you own and start living like a real American—with a brand new home entertainment system plopped right in the middle of your living room. Sure, you could probably get by streaming the game on a laptop, but it's 2016. Why not treat yourself to that massive 70-inch TV or that robotic butler you've always dreamed of? Here's a look at the best Super Bowl party gear:The TelevisionYou need a centerpiece for your new set up. A display that you and your Super Bowl-viewing guests can really revel in. You could go with a projector: Sony has a couple in the $20,000 range that are great so long as you have a giant wall to project on. But the images cast by projectors can look like garbage when the lights are on or the sun is out. More importantly, you have less than a week until the game, and you probably don't have time to install a theater-quality projection system.The safe, and still wonderful choice, is a television. Samsung makes a solid $3,000 LED option that uses nanocrystals to brighten the image and bring out stronger contrasts. That's quantum physics, man. You can't argue with that.If you want to do one better, you should get an OLED TV. The latest from LG have a few billion pixels that can be individually controlled, so you get the blackest blacks and the whitest whites (which will be especially handy when the vanilla white Oscars are on next month). LG's 65EF9500, a 65-inch 4K OLED television, is the one to beat. You might be throwing down $6,000 ($5,000 on sale!) just so your eyeballs can be exposed to bright lights every day, but it's probably cheaper than a ticket to the Super Bowl. So spend your money wisely: On this beautiful 65-inch 4K OLED television.http://www.amazon.com/LG-Electronics…The AudioOnce you have your TV, you'll want to pipe in some high-quality audio. Your mother warbling in the house three counties over sounds better than what comes out of those tiny-ass speakers on the back of your TV. So grab some good speakers, but not a 7.1 surround sound system with an amp, receiver, and cords slithering everywhere.Go with Sonos instead. You'll need the Playbar to put under your TV, and you'll have to put down cash for multiple PLAY1 or PLAY5 speakers, but you won't have to deal with a bulky receiver taking up space in your media console. And everything is wireless! And there's really cool software that optimizes the audio for the room you're in. And for a couple hundred bucks per speaker, you're probably not going to find a better deal.http://www.amazon.com/SONOS-PLAYBAR-…The ButlerClearly the best bang for your buck is a small child, but child labor laws being what they are, the second best kind of butler would be Pepper, the robot butler. While it (I refuse to gender robots even if Pepper's sexist overlords do) isn't designed for butler duties, it can perceive human emotion. So it should be able to perceive your need for the nachos baking in the oven. Get it here.The RemoteA butler, a TV, and a good audio system are fine, but you still need something to control it all. Savant—known for the home automation systems for the rich and famous—makes a gorgeous remote, but Logitech makes a remote that ships via Amazon Prime. Both control everything in your house that's connected to the central hub. That means your TV, your lights, even your thermostat…if you are so inclined.http://www.amazon.com/Logitech-Harmo…The Set Top BoxIf you think you'll be able to stream the Super Bowl in glorious 4K resolution—you're wrong. The NFL broadcasts all games in 720p, a noticeably low resolution compared to other streaming services like Netflix. But that shouldn't stop you from getting a set-top box that streams 4K video. The Nvidia Shield will do just that. And when you're not streaming TV shows, it will let you stream games from your PC to the living room. So even though the Shield might not come in handy during game time, it will be great when you re-watch all the Super Bowl commercials on YouTube in 4K.http://www.amazon.com/NVIDIA-SHIELD-…Mood LightingYou need to be fully immersed in the game and that 65-inch OLED 4K TV will definitely help. But to really bring out the glowing allure of your TV, stick these Dream Screen LED backlights on the back. They change color depending on what the display is showing, and help the image pop a little more. We're not exactly sure of the scientific validity behind this, but we can say that it does look pretty damn sweet.Other Mood LightingYou have the lights behind the TV covered, now you need to blanket the kitchen in a soft glow. Philips Hue is a system of very expensive lights that change color depending on how you program them. They also come pre-loaded with 17 "scenes" that let you change the room's ambiance with the press of a button. Great for providing light without disrupting the game.http://www.amazon.com/Philips-456210…The SeatingBecause you threw your furniture out to make way for you new entertainment lifestyle, you now need new seating. Don't get a cozy pair of home theater seats or a couch upholstered in Italian leather. Get something easily deflated so you can kick it out of the room when you're all standing and shouting at the TV.http://www.amazon.com/Intex-Pull-out…The FridgePepper the robot is on nacho duty, but what about beverage duty? Do you really want to be running to the kitchen for soda and/or beer constantly? When your significant other, who hates carbonated beverages, needs a long pour of Cold Duck or Franzia, you need to be ready. So why not grab a $5200 fridge that dispenses wine like soda.http://www.amazon.com/Vinotemp-VT-10…The Cleanup CrewWhen the party is over someone has to clean up. Or something. A robot vacuum will clean without complaining and babysit your child while you're vomiting away your hangover. You'll have to duct tape the child to the vacuum, but that's a price I'm personally willing to pay.http://www.amazon.com/iRobot-Roomba-…Contact the author at alex.cranz@gizmodo.com.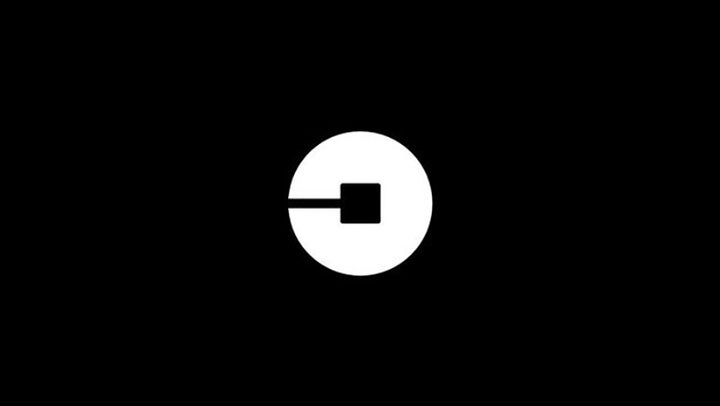 Gizmodo / Katharine Trendacosta

What's Up With Uber's New Logo? 
That's Uber's new logo which isn't a stylized "u" anymore. Which is a weird choice that doesn't seem at all connected with the name of the brand. Updated with more information and another logo. The new logo, along with quadcopter-like background, is already everywhere from App Store:To the official Uber twitter account:The old "U" one is still trademarked by Uber, but I bet we'll be seeing a filing on the new one relatively soon. There's no real reason for the change we can tell, other than maybe that Uber is trying to make itself over as a company. In which case, a weird disc with a square isn't going to cut it. Updated: Wired has a piece on the new (and colorful) redesign. The logo we're seeing everywhere is the "rider" one, with another "partner" one:The new logo, as one of the other writer's here has pointed out, bears a bit of a resemblance to the logo for Chase. According to Wired, founder and CEO Travis Kalanick didn't go to a marketing company for the rebranding (also called a "coming of age" story in Wired), but did it all in-house. Maybe if they had gone to someone else, they would have been told that a logo so totally divorced from a connection with the actual name of the company defeats the purpose of a trademark: easy identification. The new wordmark—the font and spacing of the company name—is actually great. It is much easier to read and still keeps some of the classic Uber look:The rest of the Wired story will fill you in on how Uber chose the new colors, picked the tessellated pattern after being inspired by bathroom tile, created mood boards, based the look on a blog post by Kalanick, and how they reworked the process once they figured out the problem was they were designing a logo for Kalanick and not the users. For my part, I'm going to go back to wondering why the line in the "rider" logo isn't at least vertical, which would make it look slightly more like a "u."Contact the author at katharine@io9.com.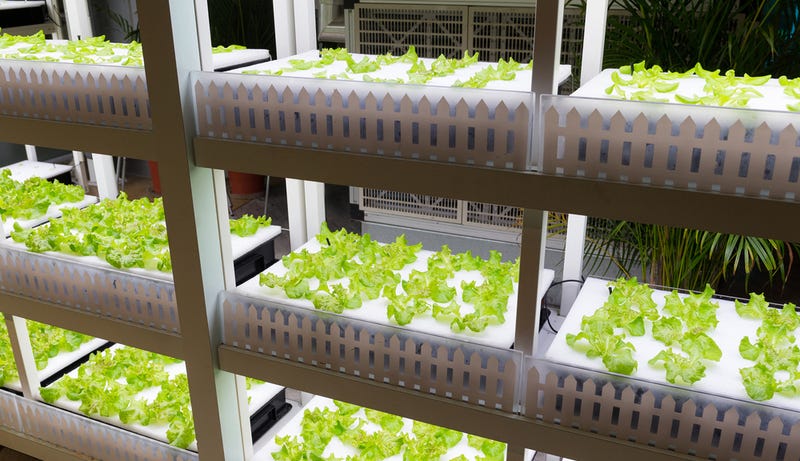 Gizmodo / Maddie Stone

Japanese Company to Build the World's First Autonomous Farm
We had a hunch that the future of farming was going to be all about robots, and naturally, Japan is taking the lead. This morning, Kyoto-based firm Spread made a bold announcement: In two years time, it intends to be running the world's very first fully-automated, (mostly) human-free farm.From watering seedlings to harvesting crops, robots will control nearly every aspect of this indoor lettuce production operation, according to company official Koji Morisada, who spoke about his autonomous farming ambitions with the AFP this morning. But note the 'nearly.' Despite the fact that this future farm is being marketed as a bastion of automation, humans are still going to fill one very important roll."Seed planting will still be done by people, but the rest of the process, including harvesting, will be done [by industrial robots]," Morisada told AFP.Still, by cutting most of the squishy meatbags out of the equation, Morisada hopes to slash personnel costs and energy expenses. There are no details yet on what sorts of robots the indoor farming company plans on using, but if you'd like a little help imagining our robot-farming future, check out these 13 crazy farming robots that already exist.Spread's indoor grow house is slated to open in 2017. [MSN] Follow the author @themadstoneTop image: lettuce in indoor hydroponic system via, Shutterstock
TechCrunch / Frederic Lardinois

Alphabet's "Other Bets" Cost It Almost $3.6B Last Year
 Alphabet — the company formerly known as Google — reported some pretty good earnings today. For the first time today, the company also broke out its revenue and loss from its "other bets" outside of the core products that still make up its Google subsidiary. These other bets generated $448 million in revenue in 2015 but Alphabet's operating loss for those bets… Read More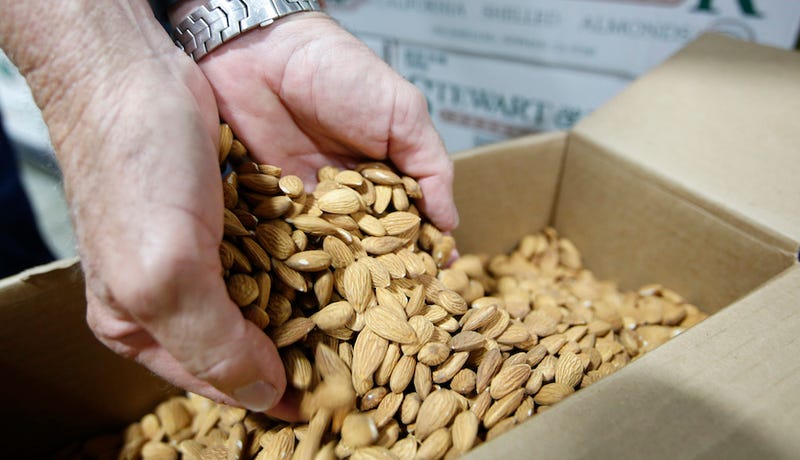 Gizmodo / Alissa Walker

Way to Go Everyone, We Ruined Almonds
Great job, internet. Remember all that shit-talking you did about almonds sucking up too much of California's drought-plagued water? Now the price of almonds is way down, and people just aren't grabbing America's nuts like they used to, causing serious damage to the industry.It wasn't only a bad reputation that hurt almonds. Farmers got whipped into a planting frenzy that ended up flooding the market with too many nuts. Now, the price per nut has plummeted, causing the state to lose about $1.8 billion. Farmers admit they're probably to blame, according to a report that aired on NPR:"We probably pushed the price up too high," says Darren Rigg. He handles over 50 million pounds of nuts with Meridian Growers in Tulare, Calif."It killed off demand, and people at a certain point, they just don't buy," Rigg says. "We're probably coming back into an equilibrium point, but we possibly have overcorrected as well."Why was the United States growing so many almonds in the first place? We have to go back to the counterintuitive reason for why almonds thrived in an age of water scarcity: Because of the drought, almonds were so financially lucrative that it made sense for farmers to plant more of them, even with the extra water factored in. As Valley Public Radio reports, farmers have been tearing out other crops to make way for almond trees, which resulted in the glut of nuts. This started happening long before the drought, by the way, so some of these almond trees have yet to mature—so even more almonds are on the way.The other big problem is that the almond industry is built on a precarious economic premise. It banks on the fact that people in other countries like China and India will pay top dollar for America's nuts. That turned out to be not as true in 2015 as it was in 2014, and the market flooded, resulting in a plunging price per pound. As Gizmodo's Esther Inglis-Arkell, pointed out to me, this is also the same kind of thing that happened when the price of wheat skyrocketed nealry a century ago. The price of wheat went up, so farmers planted more wheat to make big bucks. That sent prices way down, which meant farmers had to produce even more wheat to make money, which pushed the price down even more. Of course, farmers ended up abandoning their crops, and that's how we ended up with the Dust Bowl. Let's hope the Great Almond Crash doesn't have the same effect.On the other hand, some forward-looking farmers have already given up on almonds entirely and are planting solar panels instead.[Valley Public Radio via NPR]AP Photo/Rich Pedroncelli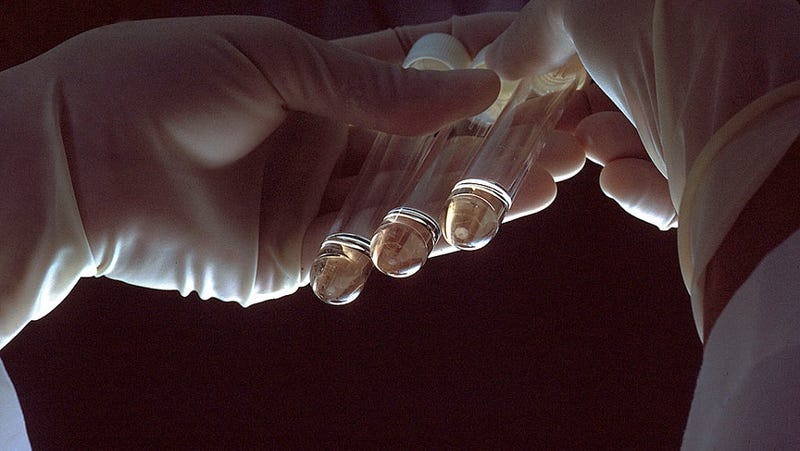 Gizmodo / Esther Inglis-Arkell

Sandalwood Odor Could Be a Treatment for Leukemia
Olfactory receptors are not limited to your nose. You have them all over your body, including your blood. Now, synthetic sandalwood has been shown to promote cell death in cancer cells for patients with a certain kind of leukemia. This could open the door for a whole new kind of treatment.Researchers from Essen University Hospital and Ruhr-Universität Bochum have found olfactory receptors in white blood cells, according to a paper published today in Cell Death Discovery. This is not as strange as it might seem. Although we first discovered olfactory receptors in the nose, many different parts of our bodies make use of chemical receptors. Scientists have discovered "olfactory receptors" in the liver, "taste buds" in the colon, and most recently, the receptor OR2AT4 in the white blood cells of patients suffering from acute myeloid leukemia. Sandalore is a synthetic sandalwood scent that is used to replace actual sandalwood oil in many skin creams and perfumes. It's a chemical the binds to the receptor and causes a chemical reaction in the cell. In this case, it provoked an influx of the calcium ion Ca2+ into the cell. The scientists noticed that this influx triggered a higher rate of cell death. They also found that it caused phosphorylation. Phosphorylation adds a phosphoryl group, PO32−, to an enzyme. Adding or subtracting these groups turns enzymes on and off. Enzymes speed up functions in a cell, and in this case, phosphorylation decreases the rate at which cells proliferate.This is important, because in myeloid leukemia patients cells in the spinal cord called myeloblasts create too many immature white blood cells. A medication that depresses the creation of these cells—and causes them to die earlier—could be a life-saving treatment. According to Professor Hans Hatt, one of the Ruhr-Universität Bochum scientists, "Acute myeloid leukemia in particular is a disease for which specific medication is not, as yet, available." This treatment might only be the first. The researchers discovered seven different odor receptors in the cells, and they're studying them to see if they can also be used to manipulate blood cells and treat cancer through odorants. Using olfactory receptors to shut down and kill off cancer cells might be a whole new way of treating the disease.[Cell Death Discovery, Olfactory Receptors in the Blood]Image:National Cancer Institute
Techmeme /

New technologies like connected TVs, cars, bulbs, wearables, and more give government ample means to track suspects, Berkman Center study finds (David E. Sanger/New York Times)
David E. Sanger / New York Times:
New technologies like connected TVs, cars, bulbs, wearables, and more give government ample means to track suspects, Berkman Center study finds  —  New Technologies Give Government Ample Means to Track Suspects, Study Finds  —  WASHINGTON — For more than two years the F.B.I. and intelligence agencies …
Techmeme /

Facebook says it's now using feedback from user surveys in News Feed when selecting stories, warns some Pages will lose referral traffic (Facebook)
Facebook:
Facebook says it's now using feedback from user surveys in News Feed when selecting stories, warns some Pages will lose referral traffic  —  News Feed FYI: Using Qualitative Feedback to Show Relevant Stories  —  The goal of News Feed is to show you the stories that matter most to you.
TechCrunch / Lucas Matney

UberPUPPY Is Exactly What You Think It Is
 Oh my god. Uber has finally done it. They've made my dreams come true.
In honor of this week's Puppy Bowl, Uber is teaming up with Animal Planet, the SF SPCA, Peninsula Humane Society, and Berkeley Humane Society to deliver on-demand puppies to your house to hang out with you for a bit.
The puppy packs will be available this Wednesday, February 3 from 11am-2pm for $30 in an… Read More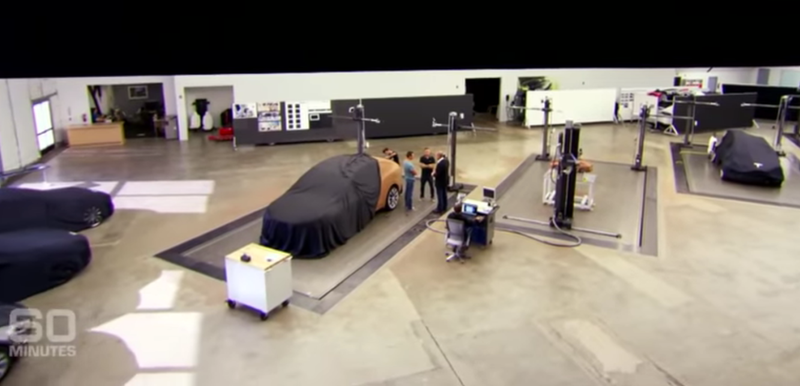 Gizmodo / Justin Westbrook on Jalopnik, shared by Chris Mills to Gizmodo

Tesla Motors Confirms It's Developing Two 'Affordable' Electric Vehicles
Tesla Motors, hot off of beginning deliveries for it's new Model X SUV, has now confirmed it's working on not one, but two 'affordable' electric vehicles which it hopes to sell for around $30,000. Following the current Model S and Model X, Tesla plans to introduce a Model 3 and Model Y. S3XY.Remember when Ford killed Tesla Motor's CEO Elon Musk's attempt at bringing "S.E.X." to the market by introducing a compact electric sedan slotted between the Model S and Model X to be called the Model E? Well he found a way around that, with all-but-confirmed reports that the "Model 3″ will be unveiled this March, and it may not be the only new model to come from Tesla this year.http://jalopnik.com/ford-killed-se…Earlier today Electrek ran an article claiming that a second-hand source confirmed that Tesla would show off a compact electric sedan called the "Model 3" this March (as has been previously reported). They also claimed that Tesla would simultaneously introduce a smaller SUV or CUV called the "Model Y" with Falcon doors similar to the the Model X, which would be based on the same new "pancake" electric battery platform as the upcoming small sedan—which we've heard about since June of last year.http://jalopnik.com/the-tesla-mode…A Tesla spokesperson reached out to Electrek, who updated their original post, claiming this report was "wrong," but confirmed that the Model 3 was due to be revealed on schedule this March, and that the electric automaker was in fact working on another new vehicle that would share its platform.As for the "Model Y" name—it was no joke when Tesla Motors founder and CEO Elon Musk tweeted out (and then deleted) that there would be "a Model 3 and Model Y," fulfilling the brand's S.3.X.Y. lineup. We'll just have to wait and see if that nomenclature stands after Tesla's March announcement of its prospective sub-$30,000 car.Screenshot from 60 Minutes via ElectrekContact the author at justin@jalopnik.com or @WestbrookTweets.
Techmeme /

Sources: Apple working on wireless charging tech for iOS devices that works over a distance, may be released as soon as next year (Tim Culpan/Bloomberg Business)
Tim Culpan / Bloomberg Business:
Sources: Apple working on wireless charging tech for iOS devices that works over a distance, may be released as soon as next year  —  Apple Said Developing Wireless-Charged Phone for as Soon as 2017  —  Technology could power devices further away than charging mats
Uncrate / 2017 DeLorean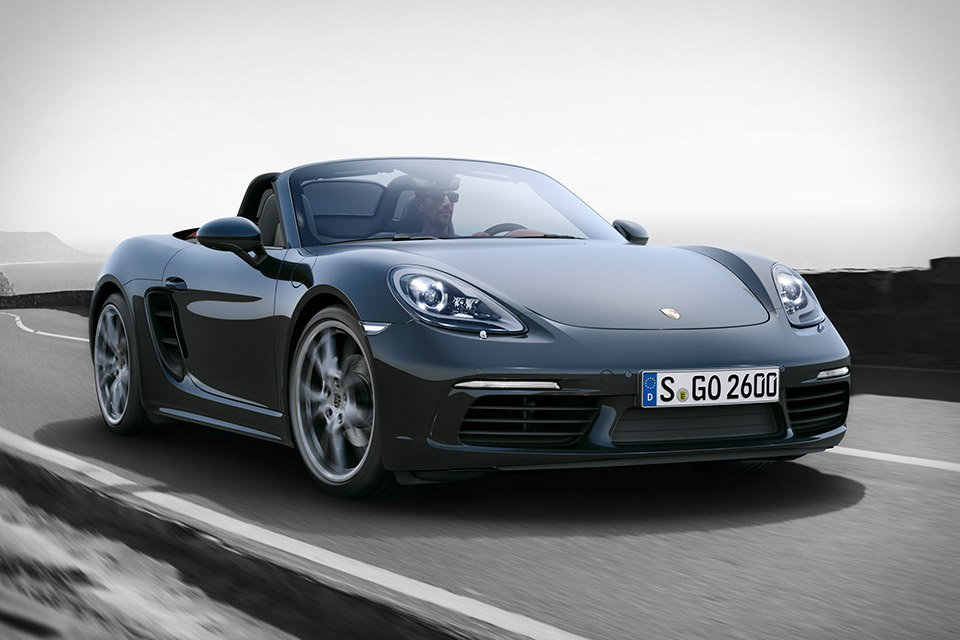 Uncrate /

2017 Porsche 718 Boxster
Uncrate / 2017 Porsche 718 Boxster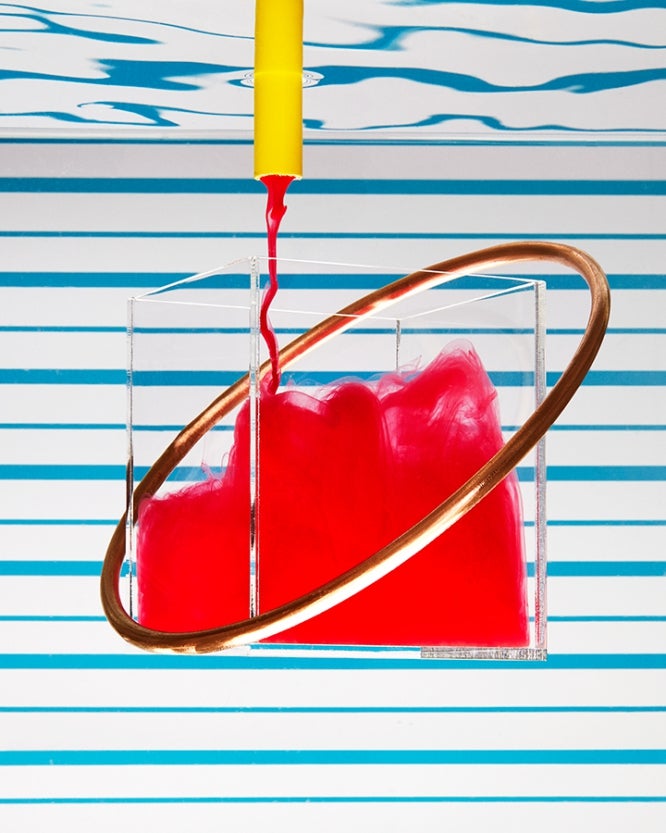 Gizmodo / Cynthia Graber & Nicola Twilley — Mosaic

Why the Calorie Is Broken
Calories consumed minus calories burned: it's the simple formula for weight loss or gain. But dieters often find that it doesn't work. The calorie is broken—and this is why."For me, a calorie is a unit of measurement that's a real pain in the rear."Bo Nash is 38. He lives in Arlington, Texas, where he's a technology director for a textbook publisher. And he's 5'10" and 245 lbs–which means he is classed as obese.In an effort to lose weight, Nash uses an app to record the calories he consumes and a Fitbit band to track the energy he expends. These tools bring an apparent precision: Nash can quantify the calories in each cracker crunched and stair climbed. But when it comes to weight gain, he finds that not all calories are equal. How much weight he gains or loses seems to depend less on the total number of calories, and more on where the calories come from and how he consumes them. The unit, he says, has a "nebulous quality to it".Tara Haelle is also obese. She had her second son on St Patrick's Day in 2014, and hasn't been able to lose the 70 lbs she gained during pregnancy. Haelle is a freelance science journalist, based in Illinois. She understands the science of weight loss, but, like Nash, doesn't see it translate into practice. "It makes sense from a mathematical and scientific and even visceral level that what you put in and what you take out, measured in the discrete unit of the calorie, should balance," says Haelle. "But it doesn't seem to work that way."Nash and Haelle are in good company: more than two-thirds of American adults are overweight or obese. For many of them, the cure is diet: one in three are attempting to lose weight in this way at any given moment. Yet there is ample evidence that diets rarely lead to sustained weight loss. These are expensive failures. This inability to curb the extraordinary prevalence of obesity costs the United States more than $147 billion in healthcare, as well as $4.3 billion in job absenteeism and yet more in lost productivity.At the heart of this issue is a single unit of measurement–the calorie–and some seemingly straightforward arithmetic. "To lose weight, you must use up more calories than you take in," according to the Centers for Disease Control and Prevention. Dieters like Nash and Haelle could eat all their meals at McDonald's and still lose weight, provided they burn enough calories, says Marion Nestle, professor of nutrition, food studies and public health at New York University. "Really, that's all it takes."But Nash and Haelle do not find weight control so simple. And part of the problem goes way beyond individual self-control. The numbers logged in Nash's Fitbit, or printed on the food labels that Haelle reads religiously, are at best good guesses. Worse yet, as scientists are increasingly finding, some of those calorie counts are flat-out wrong–off by more than enough, for instance, to wipe out the calories Haelle burns by running an extra mile on a treadmill. A calorie isn't just a calorie. And our mistaken faith in the power of this seemingly simple measurement may be hindering the fight against obesity.Image by Catherine LosingThe process of counting calories begins in an anonymous office block in Maryland. The building is home to the Beltsville Human Nutrition Research Center, a facility run by the US Department of Agriculture. When we visit, the kitchen staff are preparing dinner for people enrolled in a study. Plastic dinner trays are laid out with meatloaf, mashed potatoes, corn, brown bread, a chocolate-chip scone, vanilla yoghurt and a can of tomato juice. The staff weigh and bag each item, sometimes adding an extra two-centimetre sliver of bread to ensure a tray's contents add up to the exact calorie requirements of each participant. "We actually get compliments about the food," says David Baer, a supervisory research physiologist with the Department.The work that Baer and colleagues do draws on centuries-old techniques. Nestle traces modern attempts to understand food and energy back to a French aristocrat and chemist named Antoine Lavoisier. In the early 1780s, Lavoisier developed a triple-walled metal canister large enough to house a guinea pig. Inside the walls was a layer of ice. Lavoisier knew how much energy was required to melt ice, so he could estimate the heat the animal emitted by measuring the amount of water that dripped from the canister. What Lavoisier didn't realise–and never had time to find out; he was put to the guillotine during the Revolution–was that measuring the heat emitted by his guinea pigs was a way to estimate the amount of energy they had extracted from the food they were digesting.Until recently, the scientists at Beltsville used what was essentially a scaled-up version of Lavoisier's canister to estimate the energy used by humans: a small room in which a person could sleep, eat, excrete, and walk on a treadmill, while temperature sensors embedded in the walls measured the heat given off and thus the calories burned. (We now measure this energy in calories. Roughly speaking, one calorie is the heat required to raise the temperature of one kilogram of water by one degree Celsius.) Today, those 'direct-heat' calorimeters have largely been replaced by 'indirect-heat' systems, in which sensors measure oxygen intake and carbon dioxide exhalations. Scientists know how much energy is used during the metabolic processes that create the carbon dioxide we breathe out, so they can work backwards to deduce that, for example, a human who has exhaled 15 litres of carbon dioxide must have used 94 calories of energy.The facility's three indirect calorimeters are down the halls from the research kitchen. "They're basically nothing more than walk-in coolers, modified to allow people to live in here," physiologist William Rumpler explains as he shows us around. Inside each white room, a single bed is folded up against the wall, alongside a toilet, sink, a small desk and chair, and a short treadmill. A couple of airlocks allow food, urine, faeces and blood samples to be passed back and forth. Apart from these reminders of the room's purpose, the vinyl-floored, fluorescent-lit units resemble a 1970s dorm room. Rumpler explains that subjects typically spend 24 to 48 hours inside the calorimeter, following a highly structured schedule. A notice pinned to the door outlines the protocol for the latest study:6:00 to 6:45pm—Dinner,11:00pm—Latest bedtime, mandatory lights out,11:00pm to 6:30am—Sleep, remain in bed even if not sleeping.In between meals, blood tests and bowel movements, calorimeter residents are asked to walk on the treadmill at 3 miles per hour for 30 minutes. They fill the rest of the day with what Rumpler calls "low activity". "We encourage people to bring knitting or books to read," he says. "If you give people free hand, you'll be surpried by what they'll do inside the chamber." He tells us that one of his less cooperative subjects smuggled in a bag of M&Ms, and then gave himself away by dropping them on the floor.Using a bank of screens just outside the rooms, Rumpler can monitor exactly how many calories each subject is burning at any moment. Over the years, he and his colleagues have aggregated these individual results to arrive at numbers for general use: how many calories a 120-lb woman burns while running at 4.0 miles an hour, say, or the calories a sedentary man in his 60s needs to consume every day. It's the averages derived from thousands of extremely precise measurements that provide the numbers in Bo Nash's movement tracker and help Tara Haelle set a daily calorie intake target that is based on her height and weight.Measuring the calories in food itself relies on another modification of Lavoisier's device. In 1848, an Irish chemist called Thomas Andrews realied that he could estimate calorie content by setting food on fire in a chamber and measuring the temperature change in the surrounding water. (Burning food is chemically similar to the ways in which our bodies break food down, despite being much faster and less controlled.) Versions of Andrews's 'bomb calorimeter' are used to measure the calories in food today. At the Beltsville centre, samples of the meatloaf, mashed potatoes and tomato juice have been incinerated in the lab's bomb calorimeter. "We freeze-dry it, crush into a powder, and fire it," says Baer. Humans are not bomb calorimeters, of course, and we don't extract every calorie from the food we eat. This problem was addressed at the end of the 19th century, in one of the more epic experiments in the history of nutrition science. Wilbur Atwater, a Department of Agriculture scientist, began by measuring the calories contained in more than 4,000 foods. Then he fed those foods to volunteers and collected their faeces, which he incinerated in a bomb calorimeter. After subtracting the energy measured in the faeces from that in the food, he arrived at the Atwater values, numbers that represent the available energy in each gram of protein, carbohydrate and fat. These century-old figures remain the basis for today's standards. When Baer wants to know the calories per gram figure for that night's meatloaf, he corrects the bomb calorimeter results using Atwater values.Image by Catherine LosingThis entire enterprise, from the Beltsville facility to the numbers on the packets of the food we buy, creates an aura of scientific precision around the business of counting calories. That precision is illusory.The trouble begins at source, with the lists compiled by Atwater and others. Companies are allowed to incinerate freeze-dried pellets of product in a bomb calorimeter to arrive at calorie counts, though most avoid that hassle, says Marion Nestle. Some use the data developed by Atwater in the late 1800s. But the Food and Drug Administration (FDA) also allows companies to use a modified set of values, published by the Department of Agriculture in 1955, that take into account our ability to digest different foods in different ways.Atwater's numbers say that Tara Haelle can extract 8.9 calories per gram of fat in a plate of her favourite Tex-Mex refried beans; the modified table shows that, thanks to the indigestibility of some of the plant fibres in legumes, she only gets 8.3 calories per gram. Depending on the calorie-measuring method that a company chooses–the FDA allows two more variations on the theme, for a total of five–a given serving of spaghetti can contain from 200 to 210 calories. These uncertainties can add up. Haelle and Bo Nash might deny themselves a snack or sweat out another few floors on the StairMaster to make sure they don't go 100 calories over their daily limit. If the data in their calorie counts is wrong, they can go over regardless.There's also the issue of serving size. After visiting over 40 US chain restaurants, including Olive Garden, Outback Steak House and PF Chang's China Bistro, Susan Roberts of Tufts University's nutrition research centre and colleagues discovered that a dish listed as having, say, 500 calories could contain 800 instead. The difference could easily have been caused, says Roberts, by local chefs heaping on extra french fries or pouring a dollop more sauce. It would be almost impossible for a calorie-counting dieter to accurately estimate their intake given this kind of variation.Even if the calorie counts themselves were accurate, dieters like Haelle and Nash would have to contend with the significant variations between the total calories in the food and the amount our bodies extract. These variations, which scientists have only recently started to understand, go beyond the inaccuracies in the numbers on the back of food packaging. In fact, the new research calls into question the validity of nutrition science's core belief that a calorie is a calorie.Using the Beltsville facilities, for instance, Baer and his colleagues found that our bodies sometimes extract fewer calories than the number listed on the label. Participants in their studies absorbed around a third fewer calories from almonds than the modified Atwater values suggest. For walnuts, the difference was 21 per cent. This is good news for someone who is counting calories and likes to snack on almonds or walnuts: he or she is absorbing far fewer calories than expected. The difference, Baer suspects, is due to the nuts' particular structure: "All the nutrients–the fat and the protein and things like that–they're inside this plant cell wall." Unless those walls are broken down–by processing, chewing or cooking–some of the calories remain off-limits to the body, and thus are excreted rather than absorbed.Another striking insight came from an attempt to eat like a chimp. In the early 1970s, Richard Wrangham, an anthropologist at Harvard University and author of the book Catching Fire: How cooking made us human, observed wild chimps in Africa. Wrangham attempted to follow the entirely raw diet he saw the animals eating, snacking only on fruit, seeds, leaves, and insects such as termites and army ants. "I discovered that it left me incredibly hungry," he says. "And then I realized that every human eats their food cooked."Wrangham and his colleagues have since shown that cooking unlaces microscopic structures that bind energy in foods, reducing the work our gut would otherwise have to do. It effectively outsources digestion to ovens and frying pans. Wrangham found that mice fed raw peanuts, for instance, lost significantly more weight than mice fed the equivalent amount of roasted peanut butter. The same effect holds true for meat: there are many more usable calories in a burger than in steak tartare. Different cooking methods matter, too. In 2015, Sri Lankan scientists discovered that they could more than halve the available calories in rice by adding coconut oil during cooking and then cooling the rice in the refrigerator.Wrangham's findings have significant consequences for dieters. If Nash likes his porterhouse steak bloody, for example, he will likely be consuming several hundred calories less than if he has it well-done. Yet the FDA's methods for creating a nutrition label do not for the most part account for the differences between raw and cooked food, or pureed versus whole, let alone the structure of plant versus animal cells. A steak is a steak, as far as the FDA is concerned.Industrial food processing, which subjects foods to extremely high temperatures and pressures, might be freeing up even more calories. The food industry, says Wrangham, has been "increasingly turning our food to mush, to the maximum calories you can get out of it. Which, of course, is all very ironic, because in the West there's tremendous pressure to reduce the number of calories you're getting out of your food." He expects to find examples of structural differences that affect caloric availability in many more foods. "I think there is work here for hundreds and probably thousands of nutritionists for years," he says.There's also the problem that no two people are identical. Differences in height, body fat, liver size, levels of the stress hormone cortisol, and other factors influence the energy required to maintain the body's basic functions. Between two people of the same sex, weight and age, this number may differ by up to 600 calories a day–over a quarter of the recommended intake for a moderately active woman. Even something as seemingly insignificant as the time at which we eat may affect how we process energy. In one recent study, researchers found that mice fed a high-fat diet between 9am and 5pm gained 28 percent less weight than mice fed the exact same food across a 24-hour period. The researchers suggested that irregular feedings affect the circadian cycle of the liver and the way it metabolizes food, thus influencing overall energy balance. Such differences would not emerge under the feeding schedules in the Beltsville experiments.Until recently, the idea that genetics plays a significant role in obesity had some traction: researchers hypothesized that evolutionary pressures may have favoured genes that predisposed some people to hold on to more calories in the form of added fat. Today, however, most scientists believe we can't blame DNA for making us overweight. "The prevalence of obesity started to rise quite sharply in the 1980s," says Nestle. "Genetics did not change in that ten- or twenty-year period. So genetics can only account for part of it."Instead, researchers are beginning to attribute much of the variation to the trillions of tiny creatures that line the coiled tubes inside our midriffs. The microbes in our intestines digest some of the tough or fibrous matter that our stomachs cannot break down, releasing a flow of additional calories in the process. But different species and strains of microbes vary in how effective they are at releasing those extra calories, as well as how generously they share them with their host human.In 2013, researchers in Jeffrey Gordon's lab at Washington University tracked down pairs of twins of whom one was obese and one lean. He took gut microbes from each, and inserted them into the intestines of microbe-free mice. Mice that got microbes from an obese twin gained weight; the others remained lean, despite eating the exact same diet. "That was really striking," said Peter Turnbaugh, who used to work with Gordon and now heads his own lab at the University of California, San Francisco. "It suggested for the first time that these microbes might actually be contributing to the energy that we gain from our diet."The diversity of microbes that each of us hosts is as individual as a fingerprint and yet easily transformed by diet and our environment. And though it is poorly understood, new findings about how our gut microbes affect our overall energy balance are emerging almost daily. For example, it seems that medications that are known to cause weight gain might be doing so by modifying the populations of microbes in our gut. In November 2015, researchers showed that risperidone, an antipsychotic drug, altered the gut microbes of mice who received it. The microbial changes slowed the animals' resting metabolisms, causing them to increase their body mass by 10 per cent in two months. The authors liken the effects to a 30-lb weight gain over one year for an average human, which they say would be the equivalent of an extra cheeseburger every day.Other evidence suggests that gut microbes might affect weight gain in humans as they do in lab animals. Take the case of the woman who gained more than 40 lbs after receiving a transplant of gut microbes from her overweight teenage daughter. The transplant successfully treated the mother's intestinal infection of Clostridium difficile, which had resisted antibiotics. But, as of the study's publication last year, she hadn't been able to shed the excess weight through diet or exercise. The only aspect of her physiology that had changed was her gut microbes.All of these factors introduce a disturbingly large margin of error for an individual who is trying, like Nash, Haelle and millions of others, to count calories. The discrepancies between the number on the label and the calories that are actually available in our food, combined with individual variations in how we metabolise that food, can add up to much more than the 200 calories a day that nutritionists often advise cutting in order to lose weight. Nash and Haelle can do everything right and still not lose weight.None of this means that the calorie is a useless concept. Inaccurate as they are, calorie counts remain a helpful guide to relative energy values: standing burns more calories than sitting; cookies contain more calories than spinach. But the calorie is broken in many ways, and there's a strong case to be made for moving our food accounting system away from that one particular number. It's time to take a more holistic look at what we eat.Image by Catherine LosingWilbur Atwater worked in a world with different problems. At the beginning of the 20th century, nutritionists wanted to ensure people were well fed. The calorie was a useful way to quantify a person's needs. Today, excess weight affects more people than hunger; 1.9 billion adults around the world are considered overweight, 600 million of them obese. Obesity brings with it a higher risk of diabetes, heart disease and cancer. This is a new challenge, and it is likely to require a new metric.One option is to focus on something other than energy intake. Like satiety, for instance. Picture a 300-calorie slice of cheesecake: it is going to be small. "So you're going to feel very dissatisfied with that meal," says Susan Roberts. If you eat 300 calories of a chicken salad instead, with nuts, olive oil and roasted vegetables, "you've got a lot of different nutrients that are hitting all the signals quite nicely," she says. "So you're going to feel full after you've eaten it. That fullness is going to last for several hours."As a result of her research, Roberts has created a weight-loss plan that focuses on satiety rather than a straight calorie count. The idea is that foods that help people feel satisfied and full for longer should prevent them from overeating at lunch or searching for a snack soon after cleaning the table. Whole apples, white fish and Greek yoghurt are on her list of the best foods for keeping hunger at bay.There's evidence to back up this idea: in one study, Roberts and colleagues found that people lost three times more weight by following her satiety plan compared with a traditional calorie-based one–and kept it off. Harvard nutritionist David Ludwig, who also proposes evaluating food on the basis of satiety instead of calories, has shown that teens given instant oats for breakfast consumed 650 more calories at lunch than their peers who were given the same number of breakfast calories in the form of a more satisfying omelette and fruit. Meanwhile, Adam Drewnowski, a epidemiologist at the University of Washington, has his own calorie upgrade: a nutrient density score. This system ranks food in terms of nutrition per calorie, rather than simply overall caloric value. Dark green vegetables and legumes score highly. Though the details of their approaches differ, all three agree: changing how we measure our food can transform our relationship with it for the better.Individual consumers could start using these ideas now. But persuading the food industry and its watchdogs, such as the FDA, to adopt an entirely new labelling system based on one of these alternative measures is much more of a challenge. Consumers are unlikely to see the calorie replaced by Roberts's or Drewnowski's units on their labels any time soon; nonetheless, this work is an important reminder that there are other ways to measure food, ones that might be more useful for both weight loss and overall health.Down the line, another approach might eventually prove even more useful: personalized nutrition. Since 2005, David Wishart of the University of Alberta has been cataloguing the hundreds of thousands of chemical compounds in our bodies, which make up what's known as the human metabolome. There are now 42,000 chemicals on his list, and many of them help digest the food we eat. His food metabolome database is a more recent effort: it contains about 30,000 chemicals derived directly from food. Wishart estimates that both databases may end up listing more than a million compounds. "Humans eat an incredible variety of foods," he says. "Then those are all transformed by our body. And they're turned into all kinds of other compounds." We have no idea what they all are, he adds—or what they do.According to Wishart, these chemicals and their interactions affect energy balance. He points to research demonstrating that high-fructose corn syrup and other forms of added fructose (as opposed to fructose found in fruit) can trigger the creation of compounds that lead us to form an excess of fat cells, unrelated to additional calorie consumption. "If we cut back on some of these things," he says, "it seems to revert our body back to more appropriate, arguably less efficient metabolism, so that we aren't accumulating fat cells in our body."It increasingly seems that there are significant variations in the way each one of us metabolizes food, based on the tens of thousands–perhaps millions–of chemicals that make up each of our metabolomes. This, in combination with the individuality of each person's gut microbiome, could lead to the development of personalized dietary recommendations. Wishart imagines a future where you could hold up your smartphone, snap a picture of a dish, and receive a verdict on how that food will affect you as well as how many calories you'll extract from it. Your partner might receive completely different information from the same dish.Or maybe the focus will shift to tweaking your microbial community: if you're trying to lose weight, perhaps you will curate your gut microbiome so as to extract fewer calories without harming your overall health. Peter Turnbaugh cautions that the science is not yet able to recommend a particular set of microbes, let alone how best to get them inside your gut, but he takes comfort from the fact that our microbial populations are "very plastic and very malleable"–we already know that they change when we take antibiotics, when we travel and when we eat different foods. "If we're able to figure this out," he says, "there is the chance that someday you might be able to tailor your microbiome" to get the outcomes you want.None of these alternatives is ready to replace the calorie tomorrow. Yet the need for a new system of food accounting is clear. Just ask Haelle. "I'm kind of pissed at the scientific community for not coming up with something better for us," she confesses, recalling a recent meltdown at TGI Friday's as she navigated a confusing datasheet to find a low-calorie dish she could eat. There should be a better metric for people like her and Nash—people who know the health risks that come with being overweight and work hard to counter them. And it's likely there will be. Science has already shown that the calorie is broken. Now it has to find a replacement.This article first appeared on Mosaic and is republished here under Creative Commons license. Read the original article on Mosaic here.All images by Catherine Losing with permission.
Gizmodo / David Nield on Field Guide, shared by Michael Nunez to Gizmodo

21 Must-See Google Street View Locations That Aren't Streets
You don't have to spend all your time on Google Street View time looking up the addresses of your friends: Google has added all kinds of landmarks, buildings, remote trails, underwater worlds, airplanes and even fictional alleyways to its database of sights you can see from your laptop or smartphone. We've picked a few of our favorites but there are plenty more to explore.Machu PicchuWander the Peruvian mountains like the Incas used to: Google's Street View cameras go right into the ruined city, and therefore so can you. [Link]CERNTake a peek inside the CERN labs on the Franco-Swiss border, Large Hadron Collider and all—there are a choice of sites to start exploring from. [Link]Diagon AlleyOkay, this is technically speaking a street, but we think it's still worth including in our round-up for all the Harry Potter fans out there. [Link]The Lamborghini MuseumAutomobile lovers, gather around: the Street View cameras have been in the Lamborghini Museum so you can browse for your next car online. [Link]StonehengeTake a Street View tour of Stonehenge in Wiltshire, England, and ask yourself: just how did these mammoth blocks of stone get here to begin with? [Link]The Taj MahalThe Taj Mahal is instantly recognizable to most of us, well-traveled or not, and you can get up close to the "crown jewel of India" here. [Link]The Grand CanyonThe Grand Canyon really needs to be seen to be believed, but if that's not possible for you then the Street View cameras have you covered. [Link]Emirates Airbus A380You might never be able to afford a ticket for the first class section of the A380, but you can at least see what your money would get you. [Link]The pyramids of GizaMarvel at these wonders of the ancient world through the browser or phone of your choice. You can almost feel the sand beneath your feet. [Link]Nasir Al Mulk MosqueOne of the most beautiful places of worship in the world, and now accessible to anyone thanks to the interior shots available in Google Street View. [Link]Crystal MountainThere are plenty of skiing resorts and piste routes on Street View, but we've picked out just one: Crystal Mountain resort in Washington state. [Link]Canal Grande of VeniceYou can explore almost every inch of Venice using Street View, and that includes the canals that make up the main arteries of the city. [Link]The Great Barrier ReefOne of many spots where you can dive underwater with Street View, letting you view the natural wonder without causing any damage to it. [Link]Smithsonian American Art MuseumGoogle loves adding as many museums and art galleries as it can to Street View, and they don't come much more impressive than this one. [Link]The Northern LightsIf you can't get to see the Northern Lights for real, then this is your next best option, a vantage point from the iced-over Pitkäjärvi lake in Finland. [Link]Liwa DesertOne of the UAE's most beautiful regions, captured via Street View cameras on camels—just like the real thing, without the scorching temperatures. [Link]Palace of VersaillesTreat yourself to a taste of opulence: the Palace and its gardens are one of many historical buildings that you can wander inside via Street View. [Link]Swiss Alps railwayThe first train line to appear on Street View was the Albula/Bernina line through the Swiss Alps back in 2012, and it's still just as impressive. [Link]The White HouseIf you want to get a sense of what the President of the United States sees each day then take a tour of the White House in Washington DC. [Link]Scott's HutGo inside the hut erected by Robert Falcon Scott as a base of operations for the ill-fated British Terra Nova expedition to the South Pole. [Link]Mont BlancThe most recently added sight to see on Street View: you can now explore one of Europe's highest peaks from the warmth of your home. [Link]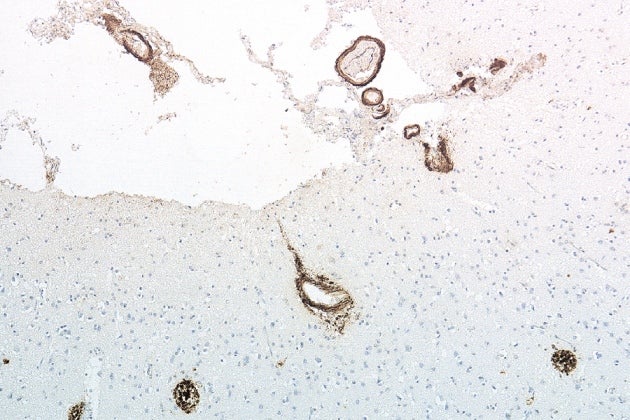 Gizmodo / George Dvorsky

Controversial 'Transmittable Alzheimer's' Theory Is Starting to Look Plausible
Back in September, researchers in the UK discovered that brain disorders such as Alzheimer's may be transmissible through certain medical procedures. Skeptical scientists urged caution, but now a different set of autopsy results have shown the same thing.As reported in Nature News, the latest autopsies were performed on the brains of patients who died of Creutzfeldt–Jakob disease (CJD), a rare brain-wasting disorder. Many years earlier, these individuals had received surgical grafts of dura mater—a membrane that covers the brain and spinal cord—prepared from human cadavers. Regrettably, these grafts that were contaminated with the prion protein responsible for CJD. Five of the seven brains analyzed also showed signs of Alzheimer's disease. This was odd because the individuals, age 28 to 63, were too young to have developed the amayoid plaques indicative of the neurological disorder (amyloid plaques are a misfolded protein that fuels the spread of Alzheimer's). Analysis of a control group failed to show signs of this wasting signature. This suggests that that the "seeds" of certain neurological diseases can be transmitted during certain medical procedures—or even through contaminated surgical instruments. The new report, written by researchers from Switzerland and Austria, can now be found in Swiss Medical Weekly. Back in September, a different research team discovered something very similar. While performing an autopsy on eight CJD patients, University of College London researchers found that four of them exhibited similar vascular amyloid beta pathology. Alarmingly, all of these patients, most of whom were quite young when they died, caught their CJD from a growth hormone derived from the pituitary glands of human cadavers—some of which were contaminated with prions.Importantly, neither study suggests that Alzheimer's can be transmitted through normal physical contact. Also, cadaver-derived human growth hormone (HGH) isn't used any more, as it's been replaced by synthetics. But scientists are now seriously worried that "amyloid seeding" is actually a thing. Nature News reports:[If true] it would have important clinical implications. In general surgery, for example, any amyloid-β proteins, which are very sticky, would not be routinely removed from surgical instruments; standard sterilization procedures cannot shift them."It is our job as doctors to see in advance what might become a problem in the clinic," says neuropathologist Herbert Budka of the University Hospital Zurich, Switzerland, who is a co-author of the latest paper.This theory will require more proof if it's to be accepted by the scientific community. Both studies are purely observational, and both were performed on a limited sample of subjects. Moreover, neither study proves that the deposits of amyloid beta were actually caused by the contaminated dura mater or hormone injections.But these finding, though preliminary, are nonetheless disturbing. It shows we still have lots to learn about neurodegnerative disorders and the ways in which seeds of amyloid beta proteins can be transmitted. And if this theory is ultimately proven to be true, it will put even more pressure on health care providers to provide a clean and safe environment for its patients. It's a terrifying thought.[Nature News]Top image: Depsoits of the amyloid protein in the frontal cortex of patients who developed CJD after surgery. Credit: Frontzek K, Lutz MI, Aguzzi A, Kovacs GG, Budka H.er. via Nature NewsEmail the author at george@gizmodo.com and follow him @dvorsky.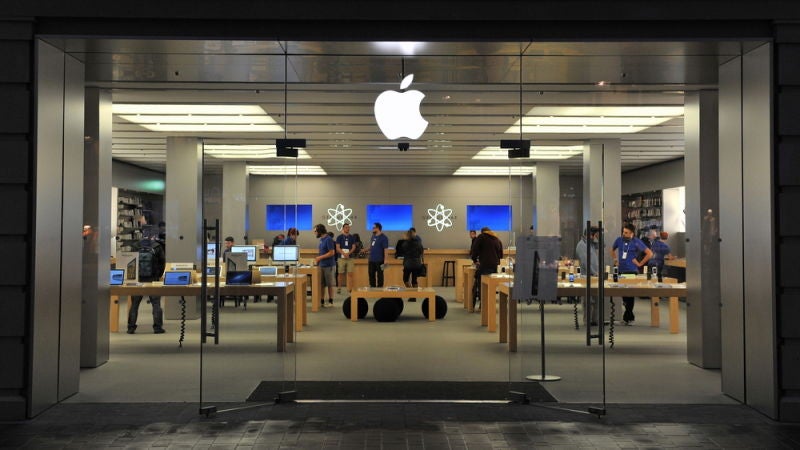 Gizmodo / Darren Orf

iPhone Sales Have Finally Stalled
It looks like interest in the iPhone is finally waning. For the first time since its creation in 2007, Apple is reporting a year-over-year dip in demand for its pricey pocket computer. That said, Apple still sold a lot of iPhones!http://gizmodo.com/holy-shit-appl…In a quarterly earnings call, Tim Cook just revealed that Apple has sold 74.77 million iPhones since September. That's good news in a sense, since Apple really wanted to hit any number above 74.5 million iPhones sold, the ludicrous watermark established after sales of last year's larger-than-usual iPhone 6 and iPhone 6 Plus. But the increase in sales is almost insignificant. Tim Cook spent time comparing (smartly) how impressive the numbers are to iPhone sales two years and five years ago, but not last year because then he'd have to say the phrase "zero percent growth." Other than that, Cook pins most of the blame on "weakening currencies in international markets" and a continuing lack of LTE penetration. Apple's first ever iPhone sales plateau doesn't necessarily mean it's losing the title as reigning smartphone sales champion, but it does mean that Apple's biggest source of revenue (about two-thirds, actually) might be stalling. Although that southward trending sales figure is a first for Apple, it certainly isn't the first for most smartphone makers, who've been feeling a similar mobile sales plateau for at least a year aided in no small part by a slowing Chinese economy. iPhone sales in millions from reported numbers starting in January 2008.iPhones are also starting to have staying power, much like Apple's iPad lineup. Early iPhones offered massive improvements over what came before—with some software even being upgraded into oblivion due to out-of-date processors. The iPhone 6s offered little more than the arguably useful 3D Touch and gimmick-filled Live Photos.The 6s did come with the faster A9 chip, but the Pew Research Center shows that the top five uses for smartphones are now text messaging, voice/video calling, internet, email, and social networking. You don't really need blazing processors for any of those things. As the push for smartphone-powered VR continues, that could change, but until then a better processor doesn't really mean much.Still, this number alone isn't enough to declare that iPhone sales will forever be on the decline. When looking at the sales difference between iPhone 5 and 5s, you can see that the 5s only eked out a measly 3.2 million more than its predecessor. The 6s shows similar trends, though at an alarmingly smaller number.Apple's answer to this less-than-stellar report seems to be "strength in numbers." Rumors of three different iPhones for 2016, the iPhone 7, 7 Plus, and the much talked about 4-inch iPhone 5se, will most likely right the mobile ship, especially if Apple sticks with its bi-annual habit of reinventing the iPhone's design. Some leaks already suggest as much.Contact the author at darren.orf@gizmodo.com.
theCHIVE / Matt

Michelle Keegan is the sexiest women alive (24 Photos)
theCHIVE / Matt Michelle Keegan is the sexiest women al […]
Uncrate / Ferrari F80 Concept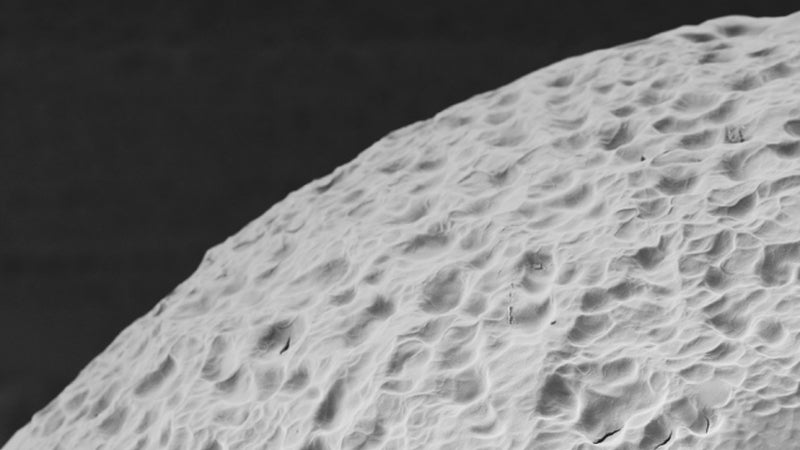 Gizmodo / George Dvorsky

Stem Cell Breakthrough Could Put an End to Daily Insulin Injections for Diabetics
People with type 1 diabetes have to inject insulin daily, and it often results in pain, redness, swelling, and itching at the injection site. But this could soon be a thing of the past, thanks to a new breakthrough that takes us one step closer to a functional cure for type 1 diabetes. Researchers at MIT and Harvard have used insulin-producing cells to restore insulin function in mice for an extended period. Back in 2014, the same group used stem cells to create insulin-producing beta cells in large quantities. Now, they've taken those mass-produced cells and transplanted them into mice, effectively switching off the disease for six months, without provoking an immune response. The details can now be found in the science journal Nature. People with type 1 diabetes have a pancreas that's unable to produce insulin, a critical hormone that helps the body control glucose levels in the blood. Without insulin, this sugar builds up in the bloodstream instead of being channeled for energy. The exact cause of type 1 diabetes isn't known, but scientists think it has something to do with the body's immune system and the way it attacks cells that make insulin. (Type 1 diabetes is not caused by eating too much sugar.) To create an effective therapy that doesn't rely on a steady stream of insulin injections, researchers at MIT, Harvard, Boston Children's Hospital, and several other institutions, designed a material that encapsulated human pancreatic cells prior to transplant. Embryonic stem cells were used to generate the human insulin-producing cells, which were virtually identical to normal cells. After transplantation in mice, the cells began to produce insulin in response to blood glucose levels. This effectively cured the mice of their type 1 diabetes for a period of 174 days. In human terms, that's equivalent to several years.Study co-author Daniel Anderson was quoted in MIT News as saying this approach "has the potential to provide diabetics with a new pancreas that is protected from the immune system, which would allow them to control their blood sugar without taking drugs." Human trials could start just a few years from now. If this process can be proven effective in humans, patients would need a transfusion every few years, rather than a daily insulin injection.[Nature]Top image: Arturo J. Vegas et al., 2016Email the author at george@gizmodo.com and follow him @dvorsky.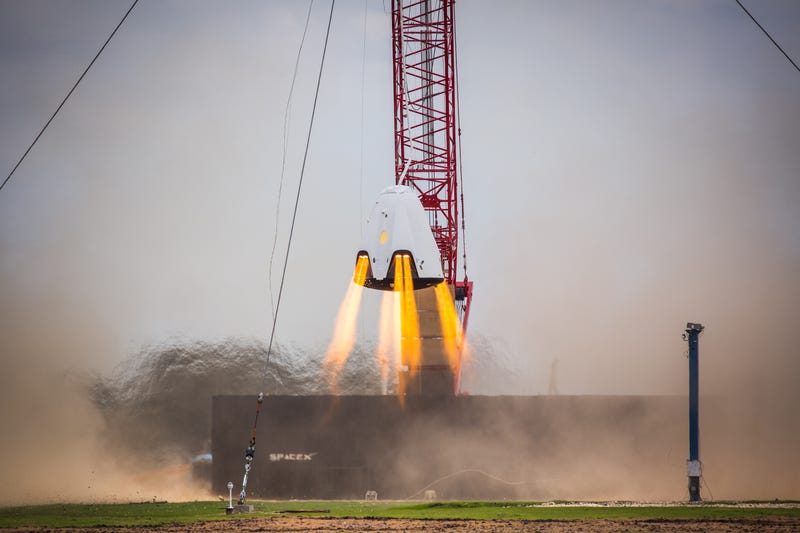 Gizmodo / Mika McKinnon

SpaceX's Crew Dragon Rocks Latest Hover Tests
Go go Dragon! SpaceX just posted video of its Dragon 2 spacecraft testing its ability to hover. Once certified, this spacecraft will carry astronauts to the space station as part of NASA's commercial crew program. Crewed test flights are tentatively planned to start in 2017.The Dragon 2 (or Crew Dragon) is the spacecraft that will sit atop the Falcon 9 rockets. Although it'll be launched into orbit by the rocket, the eight SuperDraco engines will be used to bring the craft down for a controlled landing when it brings crews safely home.The hover test was the latest in a long line of tests for certifying the Dragon 2 to transport humans. The craft performed beautifully during two tethered tests in November 2015 at SpaceX's test facility in McGregor, Texas. A NASA statement describing the eight thrusters as landing the full-sized spacecraft mockup with the "accuracy of a helicopter."Despite the flawless performance, the thrusters won't be used the first few times humans ride in the Dragon. Initially, the spacecraft will use parachutes to slow its descent through the atmosphere, and splash down in the ocean in a manner familiar to fans of the Apollo missions.Check out the full video of the descent landing tether test:[SpaceX]Contact the author at mika.mckinnon@io9.com or follow her at @MikaMcKinnon.
TechCrunch / Jon Russell

The Tor Project Raised Over $200,000 From Its First Crowdfunding Campaign
 In the quest to lessen its reliance on grants from the U.S. government, the Tor Project began its first crowdfunding campaign back in November. That initial funding drive is now over with the organization announcing that it brought in just over $200,000 in donations — $205,874 from 5,265 donors, to be precise — over the six week period. Read More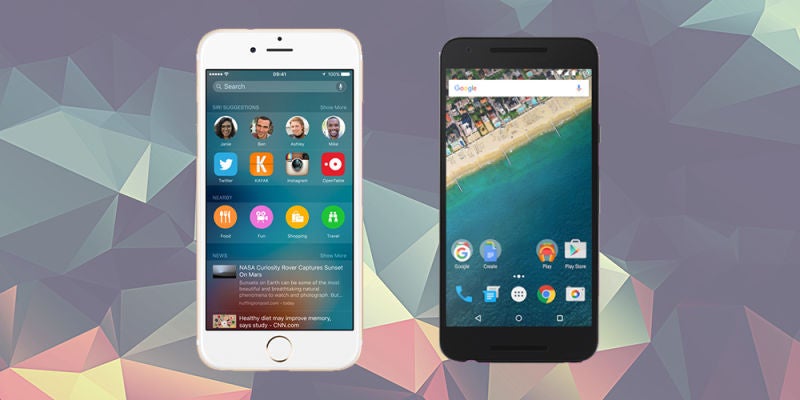 Gizmodo / Chris Mills

It Cost Google $1 Billion to Keep its Search Bar on iPhones
Google's search bar has been a fixture on Apple devices for years, something that's always seemed counterintuitive, what with Android being iOS's only real competitor. According to Bloomberg, Google's search engine is only present because of a $1 billion payment made to Apple in 2014. Bloomberg found the details in court proceedings from an Oracle vs Google lawsuit. Oracle has been fighting Google since 2010 over the search giant's use of Oracle's Java software in the development of Android. Somewhere along the way, Oracle's lawyers got their hands on internal Google finances, which were brought up in open court, before Google's attorneys pleaded to have the transcript redacted and sealed. According to Oracle's lawyers—and neither confirmed nor denied by Google's side—Google paid Apple $1 billion in 2014 to keep its search bar on Apple devices. The two companies then have a revenue-sharing agreement to split any profits Google makes from Apple's devices, although the breakdown is not known.Google search might seem like an iPhone staple, but it's interesting to see what this implies—if Google suffers a lean year and doesn't give more cash to Apple, you could be back to Yahoo search on your iDevices. In the same court case, Oracle also alleged that Google has made $22 billion in profit to date from the Android operating system. The company doesn't break out Android-specific financials from its main business, but the documents claim revenue of $31 billion and profits of $22 billion. Given that revenue is solely from selling ads and apps, it's a hefty figure, but still only equal to about half a year of selling iPhones. [Bloomberg]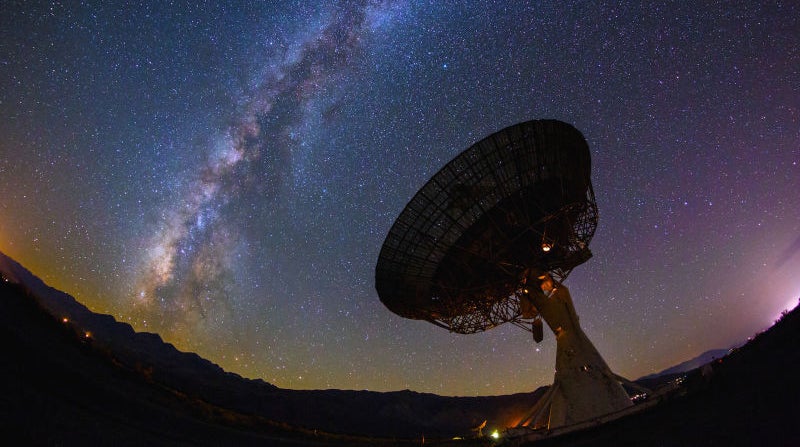 Gizmodo / Maddie Stone

How Astronomers Will Solve the 'Alien Megastructure' Mystery 
KIC 8462852 has quickly become one of the biggest astronomical mysteries of the decade. It'll be months before we have any firm answers on this fitfully flickering star, but astronomers intend to get to the bottom of it. How?"If we could catch it in the act of dimming again, that would really help," Penn State's Jason Wright told Gizmodo. Wright's the astronomer who made KIC 8462852 famous last fall, when he nonchalantly suggested that the star might be occluded by an alien megastructure. He, along with several other astronomers I spoke with this week, agrees that the way we're going to figure this weird star out is to watch it doing something weird.KIC 8462852, also known as "Tabby's Star," was first spotted in the Kepler Space Telescope's dataset last September. Despite being an ordinary, main sequence F-type star—slightly hotter and larger than our sun—it caught astronomers' attention. Over four years of observational data, the star's light output intermittently tanked, something that isn't consistent with any astronomical phenomenon we're aware of. Explanations for the star's unruly behavior ranged from a swarm of comets to gravity darkening to alien megastructures. You can imagine which of those possibilities sparked a global hysteria.But KIC 8462852 wasn't done surprising us. The mystery deepened last week when Louisiana State University's Bradley Schaefer decided to look at KIC 8462852 in old photographic plates of the sky. When he did, he saw something astonishing: over the past century, the star's total light output has dropped by about 19 percent. This star isn't just sputtering—it's fading out entirely. "Observationally, there is zero precedent for any main sequence star to vary in brightness like this," Schaefer told Gizmodo. "Seeing this star fade by 20 percent over a century is more than just startling."Dips in KIC 846285's brightness over Kepler's 1500 day observational period. The bottom two panels are blown-up versions of the top one centered around day 800 and 1500. Via Boyajian et al. 2015"We were baffled when it was just the Kepler data, and if it were just this we'd be baffled," Wright said. "The comet hypothesis was great because it could explain almost anything, but it doesn't really work for the new data."What we do know, according to Wright, is that whatever's occluding the star isn't emitting strongly in the infrared spectrum, meaning it isn't very warm. That means we're talking about something in a distant orbit, which doesn't improve our odds of getting a good look at it.KIC 8462852 is fading over time. Blue diamonds represent measurements taken between 1890 and 1989, while solid and dashed lines are fitted trends. Via Schaefer 2016.But there is one way astronomers can learn what's causing the star to sputter—and that's to catch KIC 8462852 doing it again.When Kepler watched KIC 8462852 flicker several years back, it was only collecting white light—aggregating information across the visible spectrum. All we can do with this data is pinpoint dimming events. But if it happened again, astronomers would be prepared to make precise measurements in a broader range of wavelengths. As KIC 8462852's starlight passes through whatever material is occluding it, certain colors will be absorbed more than others. This gives us a spectral fingerprint, which can be used to work out what type of material we're looking at."From the spectrum, we might see absorption lines from any gas associated with the 'occulter,'" Shaefer said. "We might see a reddening that would point to the occulter being mainly dust, or we might see a color neutral dip that would point to a solid body. This would greatly narrow down models."For the next few months, astronomers are sitting tight. KIC 8462852 is behind the Sun and only visible during daylight hours, making it impossible to observe from the ground. According to Tabetha Boyajian, the Yale astronomer who discovered the star, a few satellites are monitoring it, but the temporal coverage isn't great. "Mainly, we are now using this time to prepare for what to do when the star becomes visible again in a few months," she said. This includes discussing different scenarios, and figuring out what data will be needed to confirm or refute each of them. "When the dipping begins again, we will be prepared to hit it with everything we have," she said.Wright added that although two independent surveys haven't turned up any evidence of extraterrestrial technology, UC Berkeley's SETI program is now working with the billionaire-backed alien hunting initiative Breakthrough Listen, and plans to conduct a very sensitive broadband sweep of the star's neighborhood in the next few months. The prospect that we're looking at a bona fide Dyson sphere is as unlikely as ever, but….well, it hasn't been ruled out."The ET hypothesis has very little predicative power," Wright said, noting that you can invoke it to explain just about anything—the so-called "aliens in the gaps" fallacy. Nevertheless, you can bet astronomers won't rest until they're sure one way or the other.Follow the author @themadstoneTop image via Harun Mehmedinovic/Gavin Heffernan/project SKYGLOW
TechCrunch / Josh Constine

Facebook's Engineering Wizardry Makes Even VR Videos Load Fast
 How did Facebook go from 1 billion to 8 billion videos views per day in 18 months without the whole server farm catching fire? It's called SVE, short for streaming video engine. SVE lets Facebook cut videos into little chunks, cutting the delay from upload to viewing by 10X. And to ensure the next generation of 360 and virtual reality videos load fast too, it's invented new… Read More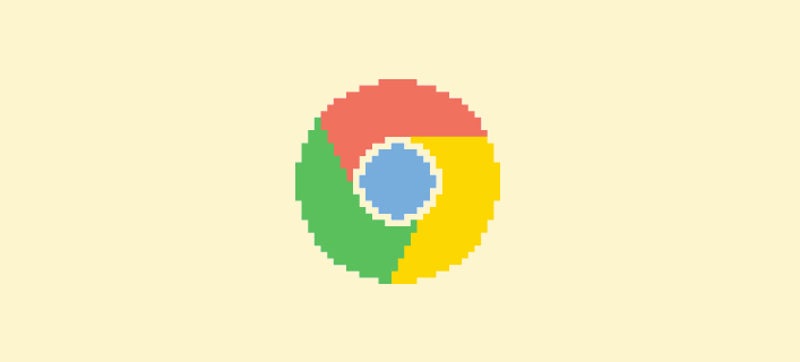 Gizmodo / Jamie Condliffe

Chrome Is About to Load Web Pages Way Faster
If you like Chrome but don't think it loads web pages fast enough, you might be in luck. Google has now readied a new compression algorithm for the browser which will squeeze web pages down by as much as 25 percent more than it does right now.The new algorithm, called Brotli, is designed to replace the one that Chrome currently uses, known as Zopfli. (Google has always sucked at naming things—in this case, Brötli means 'small bread' in Swiss German.) It's been in the works for a while, but the code is now ready to roll, according to Google's Ilya Grigorik.Google claims that it uses a "whole new data format" that manages to squeeze down web page content by an impressive amount—apparently squashing HTML, CSS and JavaScript down by 17-25 percent more than Zopfli.It does that while also achieving comparable decompression speeds which, it might not surprise you to hear, "allows for better space utilization and faster page loads." Google also reckons it will provide "benefits to mobile users, such as lower data transfer fees and reduced battery use." Sounds good, eh?The code is now said to be readied to the stage of "intent to ship," which means it should appear in Chrome very soon. Good news for the impatient. [Google via Engadget]Image by Graham Smith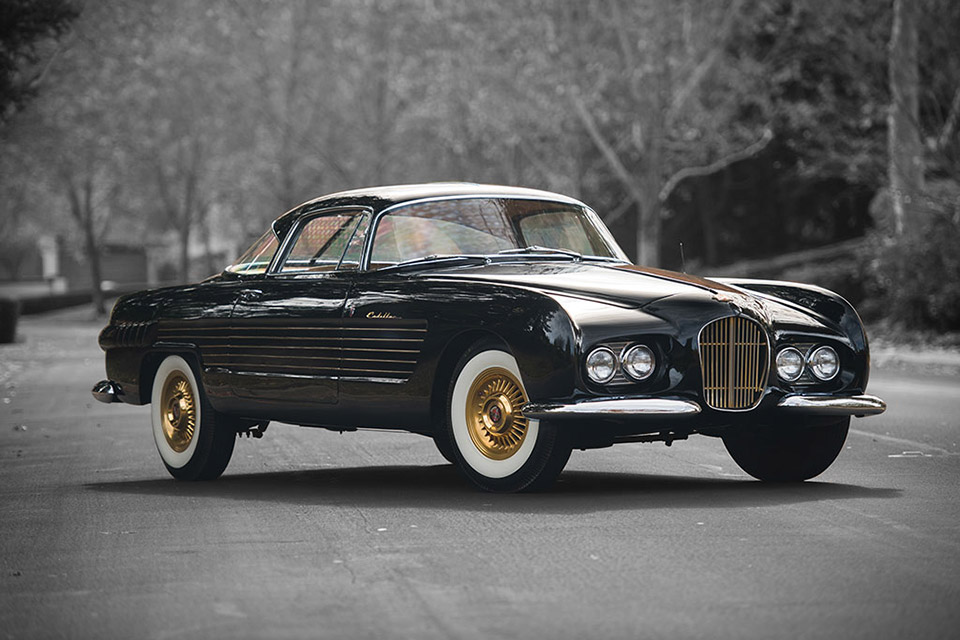 Uncrate /

1953 Cadillac Series 62 Coupe
Uncrate / 1953 Cadillac Series 62 Coupe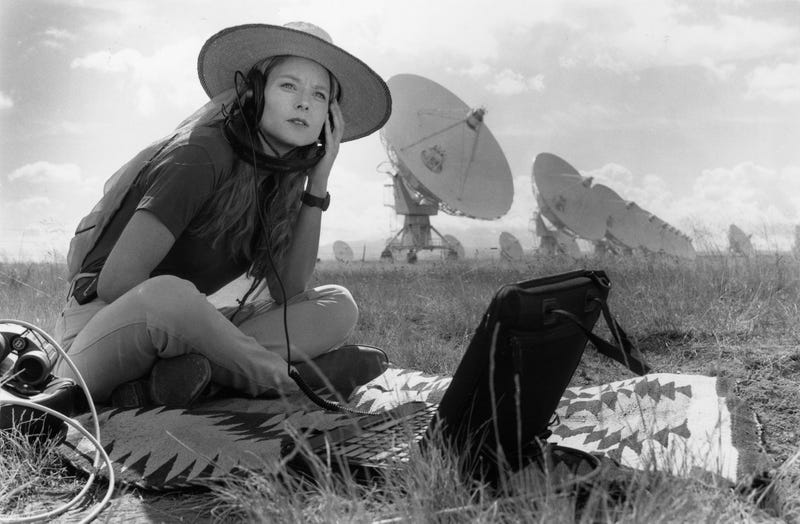 Gizmodo / Mika McKinnon

How Should We Look For Aliens?
The search for extraterrestrial life is the ultimate hybrid of creativity and science, the quest to discover something we can't even describe yet. Jill Tarter embodies that creativity in her work with the SETI Institute, and is the subject of a special video released today.WeTransfer's Creative Class is an online series highlighting creative people doing cool things in the world. This season, the series features SETI Institute astronomer Jill Tarter, the real-life inspiration for Carl Sagan's Dr. Ellie Arroway in Contact.Tarter chatted with Gizmodo about the role of creativity in the search for intelligent aliens, exclaiming, "You have to try to think creativity about how do you discover what you really can't imagine!"Jill Tarter, real-life alien-hunting astronomer. Image courtesy of Jill Tarter"I like to say we're looking for photons, but maybe it's zeta rays that the advanced technologies of the universe are using to communicate," Tarter offered as an analogy. "I don't know what a zeta ray is because we haven't invented it yet. We don't understand that physics yet. Maybe that's in our future."We haven't found aliens yet, so we need to keep expanding the very way that we search. "How do you look at the universe in new ways that will allow you to find things you that you didn't imagine?" Tarter said. "[Astronomer Martin Harwit] made this case for essentially venture investing in the astronomical sciences because every time you open up a new observation space, we found something we didn't expect!"What will we find if we listen in just the right way? Image credit: Warner Bros.Astronomy is full of such examples. Tarter recounts the iconic discovery of pulsars that started in 1965-66, when a team of graduate students built a new type of radio telescope:Jocelyn Bell and her colleagues spent the summer nailing up kilometers of wire and fence posts to make a low-frequency detector. They made it for a very scientific goal, but yet when Jocelyn was looking at the data, she found these little bits scruff. She was curious enough and systematic enough to follow up on them.Suddenly, wow! There are radio beacons out there more precise than any clock we've built. There are entire stars, neutron stars, that are spinning around several times a second. Unbelievable! They found it because they had a new tool. They had a different way of looking at the universe.This happens again and again and again. Every time we invent a new tool, discoveries follow. "I think being creative, building new ways to look at the universe, can lead to amazing results." Tarter said. "You don't do that if you think, 'Well, I'm going to do today what I did yesterday.'"Our conversation with Tarter was so interesting and so long that we couldn't transcribe it all in just one night. Instead, check out her Creative Class special here:Check back tomorrow as we continue our conversation with Tarter about how the SETI Institute searches for alien life, how that search might change as technology improves, and her life as one of the first women in the industry.Top image: SETI astronomer Jill Tarter is the real-life inspiration for Contact's Ellie Arroway. Credit: Warner Bros. Corrections: We mistranscribed science fiction zeta rays as more mundane beta rays, and went camping with tent pegs while building a radio telescope. Such is the woe of phone interviews! Apologies, Jill.Contact the author at mika.mckinnon@io9.com or follow her at @MikaMcKinnon.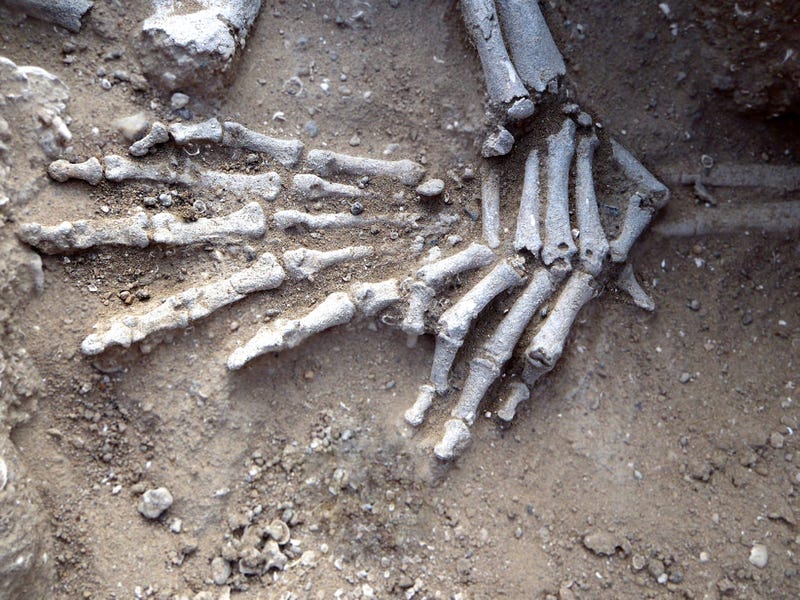 Gizmodo / George Dvorsky

Discovery of Brutal Massacre Pushes Back History of Human Warfare
Anthropologists working in Kenya have uncovered the remains of a group of prehistoric foragers who were ruthlessly massacred about 10,000 years ago. It's considered the earliest example of organized violence among nomadic hunter-gatherers, a rare find that's offering an unprecedented glimpse into what life—and death—was like for prehistoric foragers. Archaeological evidence of warfare is abundant among settled societies, but the same cannot be said for prehistoric hunter-gatherers. This is why the discovery of 27 foragers who were killed in a massacre some 10,000 years ago is as unique as it is important. In grim detail, it shows what the dark side of life was like for ancient hunter-gatherers, while at the same time extending the history of human warfare. The details of this work, conducted by researchers from Cambridge University's Leverhulme Centre for Human Evolutionary Studies (LCHES), can now be found in the latest edition of Nature. A male skeleton, found lying prone in the lagoon's sediments. The skull has multiple lesions on the front and on the left side, consistent with wounds from a blunt implement, such as a club. Image by Marta Mirazon Lahr, enhanced by Fabio Lahr. The team, led by Marta Mirazon Lahr of the University of Cambridge, discovered the remains 18 miles (30 km) west of Lake Turkana, Kenya, at a site called Nataruk. Twenty-one of the 27 individuals unearthed were adults: eight male, eight female, and five unidentified. The partial remains of six children—all under the age of six, except for one young teenager—were found close to the bodies of four adult women and some partial remains. This skeleton was that of a man, with lesions on the left side of his skull consistent with a wound from a blunt implement, such as a club, and a perforating lesion on his neck vertebrae consistent with an arrow wound. Image by Marta Mirazon Lahr. These foragers died in brutal fashion. Ten of the skeletons exhibited signs of a violent death, including extreme blunt-force trauma to the skull and cheekbones (possibly delivered by a wooden club), signs of arrow lesions to the neck, stone projectile tips lodged in the skull and midsection of two men, and numerous broken hands, knees, and ribs.A skeleton of a female found reclining on her left elbow, with fractures on the knees and possibly the left foot. The position of the hands suggests her wrists may have been bound. She was found surrounded by fish. Image by Marta Mirazon Lahr, enhanced by Fabio Lahr.None of the bodies were buried, and were likely left to rot where they died. Some individuals had fallen into a lagoon, allowing their bones to be preserved in sediment. A number of skeletons with severe skull fractures were found face down. The positions of four bodies suggests they were bound and tied, including a woman in the late stages of pregnancy; the bones of her 9-month old fetus were also recovered. It's not known why she and some others were bound in this particular way. As the depiction at left shows, the pregnant woman was found in a sitting position, with her hands crossed between her legs.One adult male appears to have been hit in the head by at least two projectiles, followed by a blow to the knees with a blunt instrument, and then finally falling face down into the lagoon's shallow water. Another male took two blows to the head, crushing his skull at the points of impact. "The deaths at Nataruk are testimony to the antiquity of inter-group violence and war." — Marta Mirazon LahrThe researchers were surprised at the roughly equal proportion of males to females. Typically in such encounters, the victors, after killing the men, claim the surviving women and children. But at Nataruk, no one appears to have been spared. The researchers also discovered bits of arrow or spear tips, two of which were made from obsidian—a black volcanic rock that can be worked to razor-like sharpness. The presence of this rare material suggests the two groups came from different home ranges. Carbon dating places the skeletons to between 9,500 to 10,500 years ago, around the start of the Holocene Epoch.Today, this area of Kenya is arid scrubland, but back then it was a fertile lakeshore capable of sustaining a significant population of hunter-gatherers. The site of the massacre transpired at the edge of a lagoon near a large lake. The researchers theorize that the massacred remains belonged to an extended family group of hunter-gatherers who were brutally attacked and killed by a rival group of prehistoric foragers. They say it's the earliest scientifically-dated historical evidence of human conflict, and a precursor to organized warfare. "The deaths at Nataruk are testimony to the antiquity of inter-group violence and war," said Lahr. "These human remains record the intentional killing of a small band of foragers with no deliberate burial, and provide unique evidence that warfare was part of the repertoire of inter-group relations among some prehistoric hunter-gatherers."The location of the massacre occurred in a highly desireable place; the foragers would have had easy access to drinking water and fishing. It was likely coveted by rival groups, giving rise to territorial disputes. "The Nataruk massacre may have resulted from an attempt to seize resources—territory, women, children, food stored in pots—whose value was similar to those of later food-producing agricultural societies, among whom violent attacks on settlements became part of life," said Mirazon Lahr. "This would extend the history of the same underlying socio-economic conditions that characterize other instances of early warfare: a more settled, materially richer way of life." The researchers caution that Nataruk could just be an example of a "standard antagonistic response" between two groups who happened to run into each other. We'll likely never know the true reasons for the massacre at Nataruk. The origin of war is a contentious issue among anthropologists, with some saying it's an atavistic remnant of our species' more brutal evolutionary past, while others suggest it's a consequence of ownership and resulting disputes over access to land, water, food, and other resources. Regardless, the new study shows that ancient foragers were not immune to the ravages of war, and that human conflict emerged at a time before our species set aside its nomadic way of life. The myth of the Noble Savage remains exactly that — a myth. [Nature] Top image: Skeleton KNM-WT 71255 after excavation. This skeleton was that of a man, found lying prone in the lagoon's sediments. The skull has multiple lesions on the front and on the left side, consistent with wounds from a blunt implement, such as a club. Image and caption by Marta Mirazon Lahr, enhanced by Fabio Lahr.Email the author at george@gizmodo.com and follow him @dvorsky.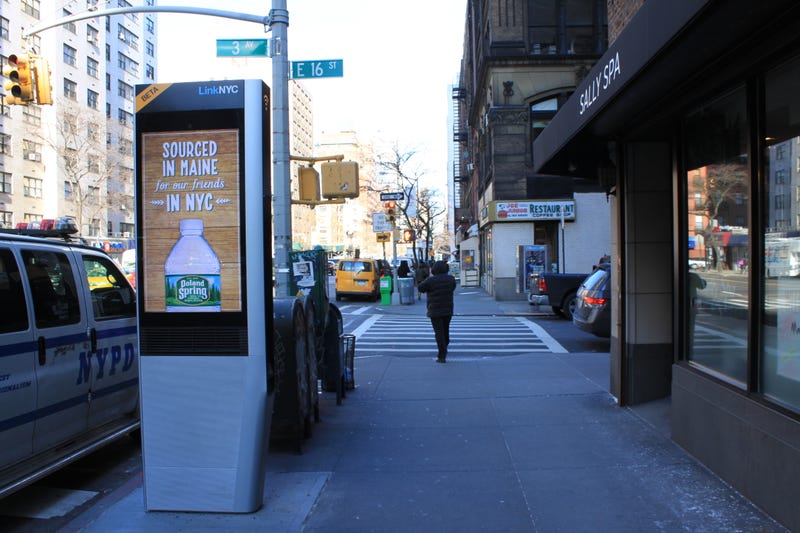 Gizmodo / Bryan Lufkin

NYC's New Public Wifi Is Obscenely Fast
Today, the first of New York City's public, gigabit wifi hotspots opened to the public. I tried them, so take it from me: They're insanely fast. How fast? Fast enough that Starbucks' free internet is about to get killed. Earlier this month, we reported on LinkNYC, the Big Apple's initiative to roll out breakneck internet access to everyone. Today, the first four modules are open in beta mode to the public. The 9.5-foot-tall rectangles, which are replacing the city's pay phones, feature USB outlets for charging your devices (actual charger not included), city maps, 911 emergency access, and video calls to anywhere in the country. And, of course, wi-fi. Fast wi-fi. I ran internet speed tests at various locations this morning, with the goal of comparing a NYCLink location (at 15th Street and 3rd Avenue) to other common spots where I often score free wi-fi. Those included a Starbucks, a New York City subway platform that offers gratis wireless, and the Gawker Media offices. The winner? LinkNYC. It wasn't even close. Like, at all.Here're the results of a test I ran on the LinkNYC public wifi:And at the Starbucks located right next to the Link:Finally, from the F and M train platform at 14th Street:LinkNYC is ten times faster than New York's existing public internet, and infinitely quicker than Starbucks. With city internet that fast, what's going to happen to Starbucks, Barnes & Noble, Panera, or other establishments whose complementary wifi is such a pull? After all, if you want to work or study at a place that isn't the library or your house, you pretty much have to buy a mocha and camp out. And with the sheer number of Links that New York is planning to install—7,500 units in the next 12 years, each with a service radius of up to 400 feet—it could mean that you and your devices will never be outside a serviceable zone.Still. These things aren't designed to have people convene in front of them to stream Orange Is the New Black en masse. (Although the folks at LinkNYC have said the system can handle that.) They're designed for temporary, fleeting experiences: checking your email, downloading a map of the city, making a quick Skype call. Whether LinkNYC will complicate the city's relationship with chains and businesses remains to be seen. For now, the units are still being tested (911, calls, and maps aren't yet available), and they seem to be advertisers more than anything, with signs hawking Coors Light and Citibank. You can use the wi-fi, of course—you just need to input an email address. (LinkNYC says that it will never give out private user information.) And in case you're wondering, no sites are blocked from the network. Want to download some sleaze on a park bench? Go for it…I guess?For now, the city wants to open up ten new Links a day, with the goal of 500 running by July. Let the mass, ultra-fast streaming begin.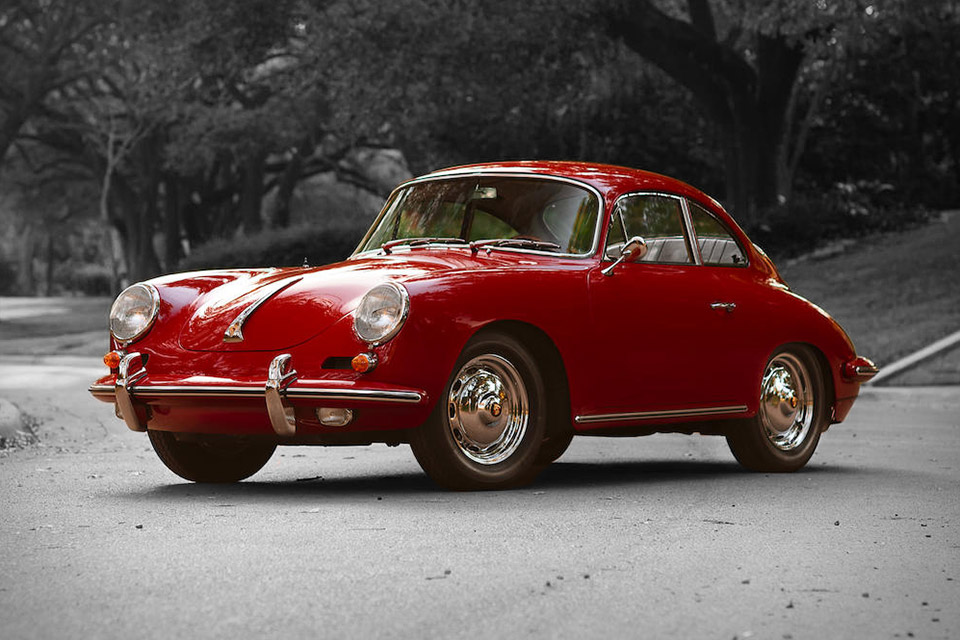 Uncrate /

1962 Porsche 356 Carrera 2
Uncrate / 1962 Porsche 356 Carrera 2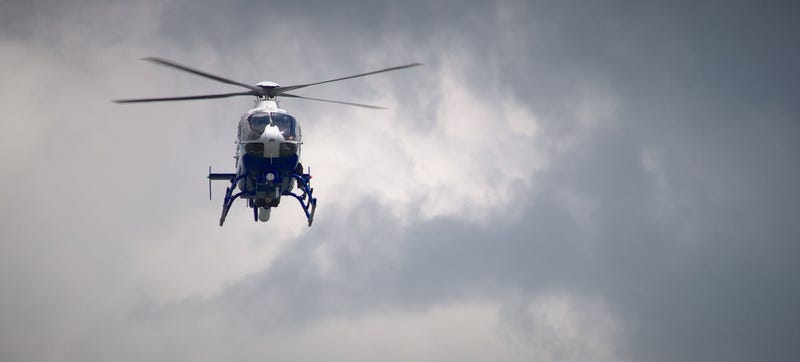 Gizmodo / Jamie Condliffe

Airbus Working With Uber to Provide On-Demand Helicopter Flights
Airbus will provide helicopters to Uber in order to establish an on-demand flight service. The initiative, said to be a "pilot project," will debut at the Sundance Film Festival later this week.The Wall Street Journal reports that the service, confirmed by the Airbus chief executive Tom Enders, will use H125 and H130 helicopters to ferry passengers. Uber will use its cars to get passengers to and from the landing site.It's not the first time Uber has flirted with helicopter rides: It's ferried people by chopper at the Cannes Film Festival, Bonnaroo Music and Arts Festival, and even between Manhattan and the Hamptons. But it shows that Airbus is looking to expand its horizons for potential customers.It's not clear how much the flights will cost, but in the past Uber has charged somewhere in the region of hundreds or thousands of dollars for a flight.[Wall Street Journal]Image by final gather under Creative Commons license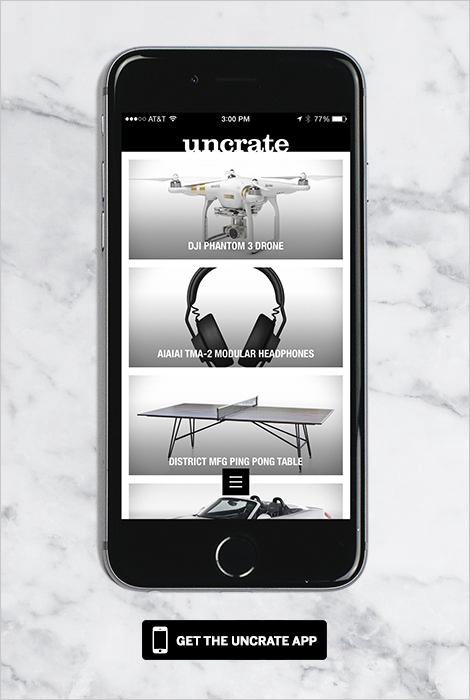 Uncrate /

1990 Riva Ferrari 32 Speedboat
Uncrate / 1990 Riva Ferrari 32 Speedboat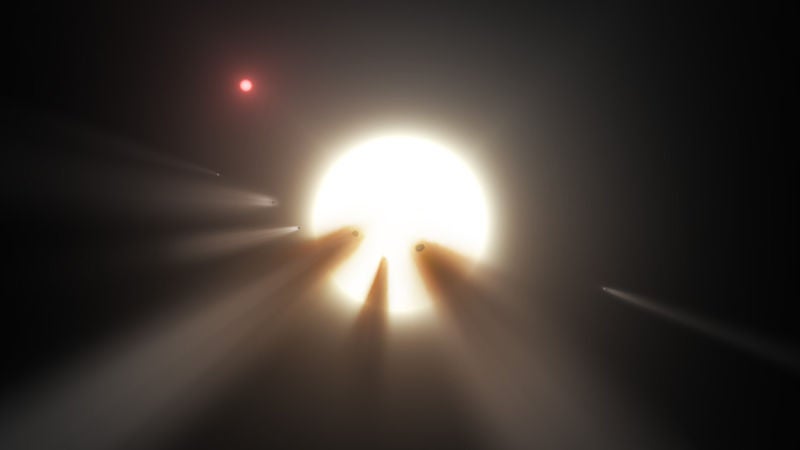 Gizmodo / Maddie Stone

The Case of the So-Called Alien Megastructure Just Got Weirder
It's probably not aliens. Seriously guys, it's very, very unlikely that it's aliens. But the weird, flickering star known as KIC 8462852 still isn't sitting right with astronomers. In fact, it just got a lot weirder.Ever since KIC 84628532 was spotted in the Kepler Space Telescope's dataset, astronomers have puzzled over what the heck could be responsible for the star's logic-defying light curve. Over four years of observational data, KIC 8462852 flickered erratically, its light output sometimes dropping by as much as 20%. That's highly unusual stellar behavior, and it can't be explained by a transiting planet.Some astronomers proposed that KIC 8462852 might be occluded by a swarm of comets. Others suggested aliens.Specifically, astronomer Jason Wright tossed out the idea that the star's weird distortion might be the result of a giant alien construction project—you know, like a Dyson sphere. The idea electrified the citizens of Earth and mobilized a worldwide SETI search for hard evidence of our celestial neighbors. Sadly, two independent searches, for radio signals and laser beams—both of which could indicate a technological society—didn't pan out. (And remember, we've confused inexplicable observations for aliens many, many times before.)But according to a study just released arXiv, the comet hypothesis is now falling flat, too, and the mystery of KIC 8462852 has deepened considerably. While Kepler only has a few years of data on the star, astronomer Bradley Schaefer of Louisiana State University decided to look at photographic plates of the sky dating back to the late 19th century. To his amazement, he learned that over the last hundred years, KIC 8462852's light output has steadily faded by about 19%, something that's "completely unprecedented for any F-type main sequence star.""This presents some trouble for the comet hypothesis," Tabetha Boyajian, a lead researcher on the team that originally discovered the star, told New Scientist. "We need more data through continuous monitoring to figure out what is going on."Indeed, it's hard to imagine either aliens or natural celestial bodies dampening a star's light output that much over such a short period of time. It'll be a while yet before we've solved the mystery of KIC 8462852. But this is what's great about scientific discovery. Literally all possible explanations are on the table at this point—and the truth about this tantalizing star could be more fascinating than we ever imagined.[New Scientist]Follow the author @themadstoneTop image via NASA/JPL-Caltech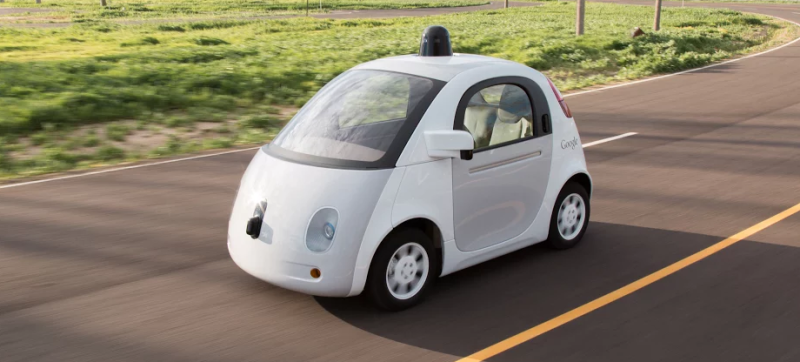 Gizmodo / Bryan Lufkin

Hell Yes: Obama Wants to Spend $4 Billion to Fill Our Roads With Autonomous Vehicles
The American government is officially putting a giant vote of confidence behind self-driving cars. And the cash to back it up.Today, US Transportation Secretary Anthony Foxx is announcing a nearly $4 billion plan that'll help manufacturers and tech companies develop safe, automated vehicles in the next ten years with real-world pilot projects. It's all part of President Obama's plan to make American transportation as futuristic as possible.The funds, which have been set aside in the proposed federal budget for 2017, will go toward pilot programs in specific transportation corridors in the US. The government will then work with industry leaders to kick the development of automated vehicles into high gear. The goal is to make sure that those robo-cars are safe, and that American infrastructure is ready for them.Secretary Foxx will revealed the huge game-changer at the North American International Auto Show in Detroit this afternoon with Ford, Google, Delphi and others. In a statement from the Department of Transportation provided to Gizmodo before the announcement, he said this about the plan:"We are on the cusp of a new era in automotive technology with enormous potential to save lives, reduce greenhouse gas emissions, and transform mobility for the American people. Today's actions and those we will pursue in the coming months will provide the foundation and the path forward for manufacturers, state officials, and consumers to use new technologies and achieve their full safety potential."Secretary Foxx's announcement will also update the policy guidance on self-driving vehicles developed by the National Highway Traffic Safety Administration in 2013. This is crucial as it now points to autonomous vehicles as a valuable tool for creating safer streets and highways.NHTSA Administrator Mark Rosekind said today, in the same provided statement:"NHTSA is using all of its available tools to accelerate the deployment of technologies that can eliminate 94 percent of fatal crashes involving human error. We will work with state partners toward creating a consistent national policy on these innovations, provide options now and into the future for manufacturers seeking to deploy autonomous vehicles, and keep our safety mission paramount at every stage."How will this change start to roll out? Within the first six months of 2016, the government will hit two major milestones.First, the NHTSA will collaborate with the industry to finalize guidelines for "safe deployment and operation of autonomous vehicles," plus state partners, and the American Association of Motor Vehicle Administrators on the state level that can help guide a consistent framework on the national level.Next, to accommodate the folks on the engineering side, Secretary Foxx wants manufacturers to submit "rule interpretation requests" so that the technology aligns with the law. The Department of Transportation points to one example of when BMW inquired about the company's remote self-parking system, and whether it met federal safety standards.Self-driving cars are coming to American roads, ready or not.
theCHIVE / Sebastian

Here's the most expensive thing ever found on Antique's Roadshow (Video)
theCHIVE / Sebastian Here's the most expensive thing ev […]
TechCrunch / Frederic Lardinois

Udacity Guarantees Graduates From Its New Nanodgree Plus Programs Will Find A Job In 6 Months
 Udacity is launching a new spin on its Nanodegree certification programs today. With its new Nanodegree Plus offerings, the for-profit education company guarantees that you will get a job within six months after graduation. If you don't, you will get all of your tuition back. Read More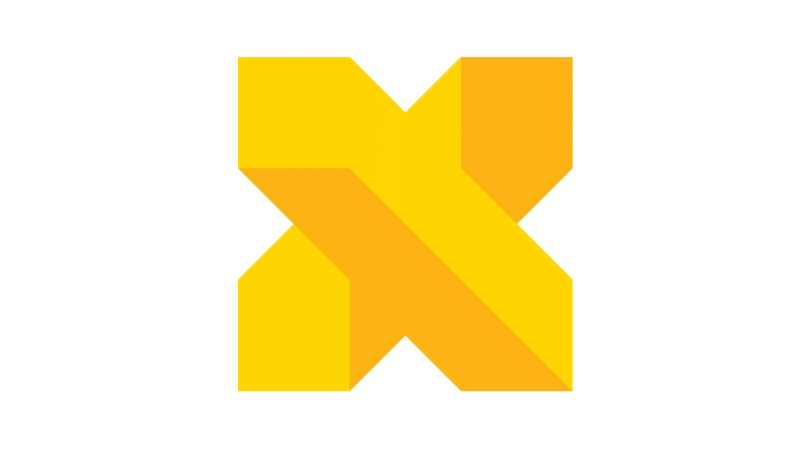 Gizmodo / Bryan Lufkin

Google X Is Now Just Called 'X'
The most threatening letter of the alphabet is now the new name of Google's quasi-secret moonshot lab: Google X is now just "X." Hear that? That's the sound of paranoid civilians boarding up windows and prepping drone-downing cannons.Re/code reports that Google's arm for awesomely out-there inventions switched its name to just "X," and debuted a new logo with it. Last year, the biggest tech company in the world made waves with the launch of Alphabet, a new parent company for Google and friends. Today's nomenclature news is Google's latest victory in its never-ending conquest of every facet of our lives, right down to owning individual letters in the English language.X has been brewing up crazy cool projects like delivery drones, self-driving cars, robots, balloon-based internet, and more for years. They all sound pretty sweet, but there's something about "X" that reminds me of, like… exterminate? I dunno, I'll just pretend Google's working with the X-Men instead.[Re/code]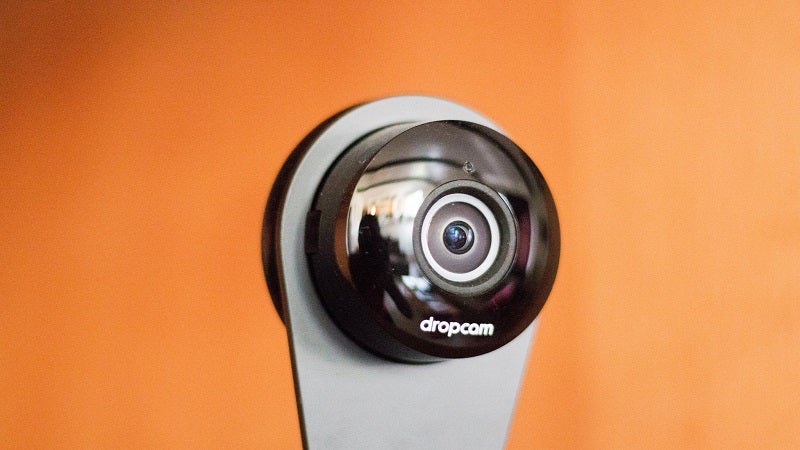 Gizmodo / Patrick Allan on Lifehacker, shared by Cheryl Eddy to Gizmodo

Detect and Disable an Airbnb's Hidden Wi-Fi Cameras With This Script
Airbnb renters keep finding hidden Wi-Fi cameras watching them without them knowing. If you want to ensure your privacy in a rental, this Linux script will find any Wi-Fi cameras on the network and disable them.The rise in popularity of cheap cameras like Google's Nest DropCam make it easier than ever for homeowners to install basic surveillance systems. And while Airbnb suggests that hosts respect their guests' privacy, they don't explicitly say that hosts can't have video or audio surveillance equipment installed and monitoring guests. This understandably bothers a lot of people who expect privacy in a rental they're paying for. Fortunately, engineer and software developer Julian Oliver came up with a simple script to knock those types of cameras offline. Once you connect to the Airbnb's Wi-Fi, a quick run of Oliver's dropkick.sh script will find and disconnect the Wi-Fi enabled cameras on the network and give you some privacy.Before you make the decision to use the script, however, Oliver explains that it may be illegal to run due to changes made by the FCC last year. So use the script at your own risk. You can find the complete instructions and more information at the link below.http://lifehacker.com/how-can-i-avoi…Detect and disconnect WiFi cameras in that AirBnB you're staying in | Julian Oliver via MotherboardPhoto by Ravi Shah.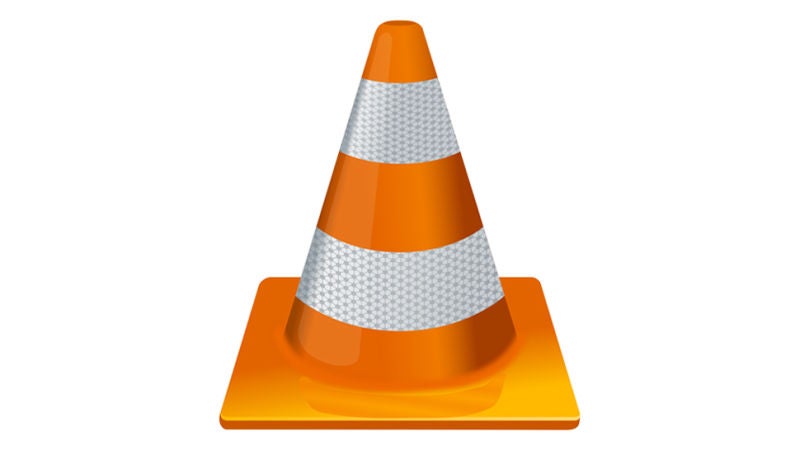 Gizmodo / Alissa Walker

VLC Is Finally Available on Apple TV
Now there shall be no more endless converting of your videos to make them more palatable to your Apple TV's desires. VLC, the software that famously supports a wide range of file formats, is now available on the new Apple TV.We've known that a VLC app was coming to Apple TV for a few months. But according to a post at VideoLAN, the VLC developer blog, the team has been testing an app since November, and it's now ready for prime time:Our mission for VLC for the Apple TV was to fulfill our claim "plays it all" and we got close: it supports virtually all formats under the sun (like the iOS version of VLC). Before demonstrating VLC's advanced playback experience on the Apple TV, let's discuss about ways how to actually access content!Hell yeah, let's talk about it! There's a full rundown at the developer site, but here are the highlights.Content discoveryYou can easily access your files and search for whatever you want to watch using SMB, UPnP media server, FTP and PLEX protocols.Remote playbackThis is probably the coolest thing: You can send your files directly from a browser or app right to your Apple TV, in a process known as "casting."Streams that have recently played on your other devices will show up here, too.Playback controlsBeyond that, you'll have plenty of ways to customize your viewing experience, including playback speed, chapter navigation, and the ability to add subtitles through OpenSubtitles.org.One thing that's not on the initial release: Cloud support. However, the developers are testing it now and you should be able to get files from places like Dropbox soon. And of course, it's only available for the latest generation of Apple TVs.This all sounds almost too good to be true for Apple TV owners. We'll update as soon as we've tried it.Read the whole post from VideoLAN.
Uncrate / The Playboy Mansion
Uncrate / Zeiss ExoLens
Uncrate / Banksy House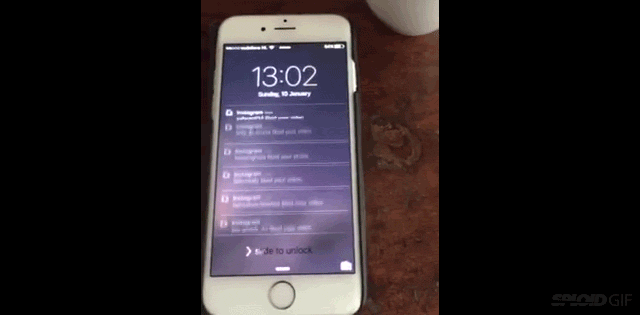 Gizmodo / Casey Chan on Sploid, shared by Cheryl Eddy to Gizmodo

What Happens When a Popular Instagram Account with 8 Million Followers Posts a Picture
As if you needed more proof that celebrities live in a different world than us: here's what happens when an Instagram account with 8 million followers (this particular one shows the 433 soccer account) posts a picture and then gets deluged with likes, comments, emojis, and whatever other notification. There's no sad awkward moment before your first like from your Mom, no social anxiety about social media, instead the phone becomes essentially unusable as it gets bombarded because of its popularity, like its being forced to run some sort of hacker script but it's really just hundreds and thousands and millions of people across the world looking at their phone and double tapping on a dumb picture about nothing.Of course, this is what it looks like with notifications on (which no sane person with a gazillion followers would have on, ye amateurs). The video comes from Dutch soccer player Demy de Zeeuw.SPLOID is delicious brain candy. Follow us on Facebook, Twitter, and YouTube.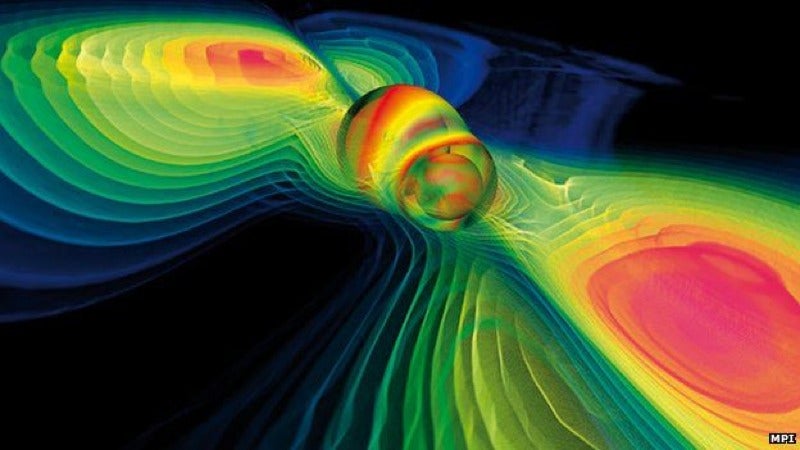 Gizmodo / Jennifer Ouellette

Rumors Are Flying That We Finally Found Gravitational Waves 
Excited rumors began circulating on Twitter this morning that a major experiment designed to hunt for gravitational waves—ripples in the fabric of spacetime first predicted by Albert Einstein—has observed them directly for the very first time. If confirmed, this would be one of the most significant physics discoveries of the last century.Move a large mass very suddenly—or have two massive objects suddenly collide, or a supernova explode—and you would create ripples in space-time, much like tossing a stone in a still pond. The more massive the object, the more it will churn the surrounding spacetime, and the stronger the gravitational waves it should produce. Einstein predicted their existence in his general theory of relativity back in 1915, but he thought it would never be possible to test that prediction.LIGO (Laser Interferometer Gravitational Wave Observatory) is one of several experiments designed to hunt for these elusive ripples, and with its latest upgrade to Advanced LIGO, completed last year, it has the best chance of doing so. In fact, it topped our list of physics stories to watch in 2016.There have been excited rumors about a LIGO discovery before, most notably a mere week after the upgraded experiment began operations last fall. Lawrence Krauss, a physicist at Arizona State University, spilled the beans on Twitter, giving it a 10- to 15-percent chance of being true. "The official response is that we're analyzing the data," LIGO says Gabriela González (Louisiana State University) told Nature at the time. Now it seems the rumors have resurfaced, and Krauss has been blabbing again:We're guessing that once again, the official response will be that they're currently analyzing the data and everyone should just be patient, because you can't rush this kind of tricky analysis. TL;DR: They will neither confirm nor deny the rumor. UPDATE 3:18 PM: Alan Weinstein, who heads the LIGO group at Caltech, had this to say via email: "My response to you is no more or less than the official one, which is the truth: 'We are analyzing 01 data and will share news when ready.' I'd say that it is wisest to just be patient." That's good advice in general when rumors of exciting breakthroughs begin circulating. But in this case, it's quite possible that they are true. Loyola University physicist Robert McNees pointed out on Twitter that he'd only made one prediction for physics breakthroughs in 2016: that Advanced LIGO would directly detect gravitational waves. And he certainly wasn't the only one to do so. He also had a few things to say about this brave new world we live in, where big physics news inevitably leaks out onto social media:"I guess I'd say that rumors just reflect how excited we all get about the prospect of new discoveries. It's natural to feel that way! But the last thing we want to do is jump the gun," McNees told Gizmodo via Twitter DM. "The best way to support these scientists is to let them carry out their experiments and analysis the way they were meant to be done. Let them take the time to do things the right way! And as physicists, I think we need to greet the inevitable rumors with explanations of how science works and why it's so important to be careful. Even if that means having to wait for exciting news."Sigh. Fine. We'll be hanging onto the edge of our seats waiting for official confirmation one way or the other. If true—well, it's a hell of a way to kick off 2016. And it would probably be a shoo-in for this year's Nobel Prize in Physics.Image: Visualization of gravity waves. Image Credit: Werner Benger / Wikimedia.

Gizmodo / Mika McKinnon

Math Says: Play the UK Lottery Today
Statistically speaking, the lottery is an exciting way of separating you from your money. Except today in the United Kingdom. For the first time ever, playing the lottery is the mathematically sensible choice.Lottery tickets in the UK are £2 per play. Usually the expected payoff on a ticket is 95p. In the long term, not only will you not win the jackpot, but you'll lose money.But today is different. Thanks to Lotto rule changes in October, today has the largest jackpot in the country's history and it must pay off tonight. Even if no one wins the jackpot—which is still statistically unlikely at 1 in 45 million—the pot will be distributed amongst those who got closest. That means the expected payoff is jumping to around £4.50, double the cost to play. Josh White, an economist at KPMG, explains:"In mathematical terms, it's a rare occurrence when the expected value from playing the lottery is higher than the cost of a ticket – statistically there has never been a better time to play!"The unusual situation is due to changes in the Lotto rules last October. Lotto players now need to pick six numbers between 1 and 59, instead of the previous range of 1 in 49. Wising up to the longer odds against them, fewer people played the lottery in recent months, leading to a slowly-growing jackpot as the unclaimed prize rolled over. This is where the second rule change comes in. Once the prize is over £50 million, it must be distributed. At £58 million, today's prize is being distributed one way or another. If no one wins the jackpot with all six balls, it will be distributed amongst people who got most of the numbers. Anyone with five balls plus the bonus has 1 in 7.5 million odds of winning tonight. If that's also unclaimed, the prize is distributed amongst the 1 in 144,000 people who have five matching balls. The odds are so good that even my old roommate, and economist in the UK, is buying a lottery ticket for the third time in his entire life.This isn't unexpected: White and his colleague Adam Rivers worked with Camelot, the company running the UK lottery, to rework the lottery rules last year. They simulated out the expected behaviors of real humans under different possible rules, including these ones. The objective of the redesign was simple: which rules would increase the number of new millionaires each week? Doing that was simple—make a raffle where a million-pound prize awarded each lottery draw. But that meant that the odds on everything else needed to change.The prize payout ratio hasn't changed. The odds on winning the jackpot are longer, and the rollovers mean the jackpots are growing bigger. But at the same time, more smaller prizes are being handed out more often. The exact expected payoff will depend on how many people play. If it's the average number of lotto players, the expected payoff will be £4.50. If it's more players, like the numbers that turned out for Wednesday's draw, that drops to £3.20. But Rivers, also with KPMG, explains it'd take Lotto fever to drop that payoff below the ticket price:"You'd need close to all 50 million eligible people in the UK to purchase at least one ticket in order for the expected value to go below the £2 purchase price – pretty unlikely, and a big queue at the newsagents!"All this does hold a little white lie: the expected payoff only happens in the long run. Yet this is a one-time-only special circumstance. Next week, the Lotto return to normal as the jackpot resets, and gamblers can expect to get back just 92p for every ticket they buy.The draw is at 9:55pm UK time, so time is running out to buy a ticket.[The Guardian]Image credit: Nando Machado / Shuttershock
Uncrate / Ehang Manned Drone

Uncrate /

1950 Ferrari 195 S Inter Superleggera
Uncrate / 1950 Ferrari 195 S Inter Superleggera
Uncrate / Segway Robot

Gizmodo / David Nield on Field Guide, shared by Adam Clark Estes to Gizmodo

Use These Secret Codes to Unlock Netflix's Hidden Categories
Here's a trick that's been around for a while but may have passed you by: secret category codes added by Netflix engineers that can help you narrow down your on-demand video choices. From classic war movies to Brazilian dramas, here's how to dig deeper into the Netflix library.Whenever you dive into a genre on the Netflix website you get a URL that looks something like www.netflix.com/browse/genre/6839—and if you play around with that end number you can discover some hidden gems. How about visually striking films for ages 5-7? Or period pieces? We've found two unofficial lists online, here and here.Not all of these codes work, which isn't surprising given the hidden nature of the feature, the constantly shifting Netflix catalog, and the variations between countries, but a lot of them do. It's fun turning up a few obscure films that you might not otherwise have discovered.If you've got time on your hands then it's not difficult to build up your own list of sub-genres by changing the number at the end of the given URL. If you're interested in how Netflix organizes its content and what these categories are for, read this Atlantic article where Alexis Madrigal first happened upon them.

Gizmodo / Mario Aguilar

Ford's Autonomous Research Vehicle Is Actually Really Impressive
I'm not what you would call a "car guy," but upon strolling up to Ford's flashy new autonomous research vehicle today, I found myself nodding my head with great satisfaction like, "huh, this shit's really gonna work!"The tricked-out Fusion Hybrid is on display at CES, and it's set up to illustrate the technology that's actually going to make autonomous cars possible. http://jalopnik.com/ford-is-tripli…The car has four LIDAR sensors that are spinning super fast……the data is crunched by loads of computing power that's in the trunk……and then it's used to create a real-time map of the area around the car.Self-driving cars are coming, I know that. But it's always felt like a far-off fantasy that won't arrive until I'm long gone. It took seeing this in action for me to really comprehend the reality that I might one day get around in car that drives itself.Gizmodo's on the ground in Las Vegas! Follow all of our 2016 CES coverage here.Contact the author at maguilar@gizmodo.com.

Gizmodo / Mario Aguilar

Samsung's Quest to Kill the Bezel on Televisions
Today, Samsung's showing off its newest line of SUHD TVs, which if you can believe it, are outrageously beautiful. They've got some performance improvements and new blah blah connectivity features, but really what's most striking is the way that Samsung's creeping towards that platonic ideal of a bezel-less design: A television whose picture is hanging there in the air without any frame around it at all.Indeed, Samsung touts its new 88-inch KS9500 SUHD TV flagship as the world's first bezel-less television, which—spoiler alert!—is not really true. Here look, a bezel:But to Samsung's credit, it is a very impressively small bezel for a television this size. And if you want to see where Samsung is going with this, the company is showing off a prototype of an "ultra-slim" model. Which is not just beautiful…It's practically invisible from the side. (Company reps declined to tell me exactly how slim the thing is, and I couldn't get close enough to really measure.)Yes, one day the pixels will just float in the air! The company has quite a history of impressive industrial design on televisions, and I must admit, I'm sort of enthralled by its relentless pursuit of design perfection. It makes sense, you see, because the impressiveness of 4K displays is wearing off. Design is a great way to distinguish yourself from an increasingly homogeneous 4K pack.Oh, and while we're speaking of distinguishing ourselves, what new stuff is Samsung bringing to the table this year? Two big features: A superbright 1000 nit display capable of HDR reproduction, and built-in smart home features. With the former, Samsung is trying to keep with other top manufacturers that are offering high-dynamic range reproduction. With the latter, Samsung is trying to carve itself a niche in the forthcoming internet of things word.But on TVs, nothing is more exciting than design these days. And Samsung is leading the pack. Death to bezels.Photos by Mario Aguilar/Gizmodo Contact the author at maguilar@gizmodo.com.

Uncrate /

Technics SL-1200GAE Turntable
Uncrate / Technics SL-1200GAE Turntable

Gizmodo / Andrew Liptak

Mark Zuckerberg's 2016 Resolution: Build An AI To Run His House
Mark Zuckerberg just revealed his 2016 resolution: build a simple AI to help him run his home.Here's his Facebook post:Every year, I take on a personal challenge to learn new things and grow outside my work at Facebook. My challenges in recent years have been to read two books every month, learn Mandarin and meet a new person every day.My personal challenge for 2016 is to build a simple AI to run my home and help me with my work. You can think of it kind of like Jarvis in Iron Man.I'm going to start by exploring what technology is already out there. Then I'll start teaching it to understand my voice to control everything in our home — music, lights, temperature and so on. I'll teach it to let friends in by looking at their faces when they ring the doorbell. I'll teach it to let me know if anything is going on in Max's room that I need to check on when I'm not with her. On the work side, it'll help me visualize data in VR to help me build better services and lead my organizations more effectively.Every challenge has a theme, and this year's theme is invention.At Facebook I spend a lot of time working with engineers to build new things. Some of the most rewarding work involves getting deep into the details of technical projects. I do this with Internet.org when we discuss the physics of building solar-powered planes and satellites to beam down internet access. I do this with Oculus when we get into the details of the controllers or the software we're designing. I do this with Messenger when we discuss our AI to answer any question you have. But it's a different kind of rewarding to build things yourself, so this year my personal challenge is to do that.This should be a fun intellectual challenge to code this for myself. I'm looking forward to sharing what I learn over the course of the year.Mark, just remember the three laws of Robotics:A robot may not injure a human being or, through inaction, allow a human being to come to harm.A robot must obey the orders given to it by human beings except where such orders would conflict with the First Law.A robot must protect its own existence as long as such protection does not conflict with the First or Second Laws.[Facebook]

Gizmodo / Germain Lussier on io9, shared by Darren Orf to Gizmodo

Holy Crap, We Really Want to Play Some Quidditch Beer Pong
As fans who grew up with the Harry Potter books gets older, ways to enjoy their fandom get more adult. The latest example might be the best yet, a blending of Quidditch and beer pong.A site called unofficialquidditchpong.com has created the rules and also has the necessary materials for purchase. Unfortunately, as of press time, they were sold out. Fingers crossed for a restock.The game is essentially the beer pong you played in college, mixed with the rules of Quidditch. Obviously. Shots made without the rings are played as normal, but if someone makes a shot through a ring, the opposing team can defend it with a beater bat. If it goes in though, you get two cups instead of one. There's also a snitch cup set off to the side that will end the game. That's the basic gist. From there, the site offers lots of more in depth options such as multiple spells you can cast based on house distinction. If you choose to go that route.It sucks we discovered this after New Year's Eve but maybe now you have an excuse to do another party as soon as possible.[Unofficial Quidditch Pong, H/T Entertainment Weekly]Contact the author at germain@io9.com.

Gizmodo / Charlie Jane Anders on io9, shared by Andrew Liptak to Gizmodo

The Books About Artificial Intelligence That You MUST Read, According to Ex Machina's Alex Garland
Ex Machina remains a strong contender for the best science fiction film of 2015. It's jam-packed with ideas along with all that psychosexual weirdness. And now at last, writer-director Alex Garland has unpacked where some of those ideas come from.In case you missed it, Ex Machina is a film where Poe Dameron invites General Hux to his secluded bunker, to meet a lifelike android (who isn't played by anyone from Star Wars, weirdly.) General Hux is supposed to be testing the android to see if she's "alive," but the situation turns out to be a lot more complicated. Basically, it's a trap.In an interview with Esquire, Garland lists the books and films that influenced his acclaimed film. And there are some surprises on there. Like, not only two Ray Kurzweil books, but also Machine Language for Beginners by Richard Mansfield. And The Emperor's New Mind by Roger Penrose. And Wittgenstein! Plus Steven Levy's profile of Google's Demis Hassabis. There are also two films on the list: 2001: A Space Odyssey, and Altered States.http://www.amazon.com/The-Emperors-N…Charlie Jane Anders is the author of All The Birds in the Sky, coming in January from Tor Books. Follow her on Twitter, and email her.

TechCrunch / Katie Roof

Uber Hits One Billionth Ride; Gifts Free Year
 Rapidly expanding car service startup Uber says it has driven its one billionth ride. Launched in June 2010, it took the company 5.5 years to reach this milestone. Uber trip number one billion took place in London on Christmas Eve. The company says that the lucky rider, Marvin, has been gifted free Uber for a year.
To further commemorate this benchmark, driver Ara has also been given an… Read More

Gizmodo / Brian Ashcraft on Kotaku, shared by Adam Clark Estes to Gizmodo

The McDonald's Of The Future Opens In Hong Kong
Hong Kong is now home to the newest and neatest McDonald's around. Say hello to McDonald's Next, the McDonald's of the future. According to Trend Hunter, Contemporist, and Hong Kong Navi, design firm Landini Associates joined forces with the fast food chain to create this oh-so slick McDonald's in Hong Kong, located near Admiralty Station.Photographer Ross Honeysett took these terrific photos:[Photo: Ross Honeysett][Photo: Ross Honeysett][Photo: Ross Honeysett][Photo: Ross Honeysett][Photo: Ross Honeysett][Photo: Ross Honeysett]The restaurant features those Create Your Taste touch screens that previously launched in Australia. [Photo: Hong Kong Navi]The ingredients sure look fresh. [Photo: Hong Kong Navi][Photo: Hong Kong Navi]What a fancy-looking McDonald's. Top image: Ross HoneysettTo contact the author of this post, write to bashcraftATkotaku.com or find him on Twitter@Brian_Ashcraft.Kotaku East is your slice of Asian internet culture, bringing you the latest talking points from Japan, Korea, China and beyond.

Uncrate /

1962 Ferrari 400 Superamerica Aerodinamico
Uncrate / 1962 Ferrari 400 Superamerica Aerodinamico

theCHIVE » theCHIVE / Matt

Top Ten pirated films of 2015 (11 Photos)
theCHIVE » theCHIVE / Matt Top Ten pirated films of 201 […]

Uncrate /

1958 Porsche 356 A Speedster
Uncrate / 1958 Porsche 356 A Speedster
Uncrate / 1967 Toyota 2000GT

Gizmodo / Alanis King on Jalopnik, shared by Maddie Stone to Gizmodo

Audi Could Show Off A Hydrogen Fuel Cell SUV Concept Soon
Audi's had some, uh… issues lately with its diesel engines, to put it kindly. And as it and parent company Volkswagen reel from an environmental scandal, the luxury automaker might be looking to burnish its green creds at the Detroit Auto Show next month with a new hydrogen fuel cell SUV concept.Reports from the German media hint that the new Audi Q6 h-tron concept will debut at the show next month, according to Autocar. If true, the car would be similar to the all-electric Audi Q6 e-tron quattro concept pictured above and slated to go on sale in 2018. The h-tron will feature a few changes to the exterior and, of course, be powered by fuel cells.Though reports suggest that the new Audi will go hydro at the show, we don't exactly have confirmation yet. From Autocar:Although an Audi spokesman stopped short of revealing the car's identity, it's been confirmed that "a concept car with new drive technology" is scheduled to be unveiled at January's show.Autocar claims the Q6 h-tron will also have a similar zero-emissions driving range to the Q6 e-tron: 311 miles. The car would join competition like the Toyota Mirai, which already has a waitlist, and the Honda FCV in the hydrogen realm, as well as Honda's widespread (and ambitious) goal to sell practical hydrogen vehicles less than a year from now.The concept wouldn't be Audi's first venture into hydrogen power, as the manufacturer brought an A7 h-tron quattro to the LA Auto Show in 2014.Whether or not the Q6 h-tron will show up in Detroit, well—we'll just have to wait another month to see.Contact the author at alanis.king@jalopnik.com.

TechCrunch / Catherine Shu

The Top Searches On Google In 2015 Included Lamar Odom, Paris And Agar.io
 As the world's largest search engine in terms of market share, Google's "Year In Search" list is a pretty good gauge of the zeitgeist. In 2015, basketball player Lamar Odom, the terrorist attacks in Paris, and action game Agar.io made the list of the most popular queries. Read More

Gizmodo / Jamie Condliffe

Spotify Now Has Professionally Mixed Playlists to Get Your Party Started
Spotify certainly has enough music to keep you entertained, but its playlists can lurch from one track to the next with little finesse. Now, it's launching a new Party feature that includes mixed, beat-matched songs so that things feel a little more professional.The new playlists, part of a feature that will be known as Spotify Party, will be put together by what Spotify refers to as 'experts.' They'll feature original content, from the likes of producer Diplo, as well as better-known party bangers, nut unlike most of the playlists you've probably endured at Spotify-based parties, the tracks will be beat-matched and actually mixed together. So it should feel (a little) more like a club and less like someone's apartment. One particularly neat feature is what Spotify's calling a 'mood slider.' The idea is that you can change the atmosphere of the upcoming tracks—maybe to transition from dinner with friends to some outrageous sofa dancing.Party rolls out today on Android and iOS, with a total of 120 curated tracks available in the first instance. More content is set to be added in time.Image via Shutterstock

Gizmodo / Chris Mills

House of Cards Season 4 Gets a Release Date and a Fantastic Campaign Website
Possibly the best thing to happen during tonight's GOP debate was this ad for House of Cards's next season. Netflix isn't a giant tease, either—we've got a release date, and a campaign website to tide us over for the next few months.In a followup tweet, Netflix revealed the new season will land for our binge-watching pleasure March 4th.Until then, go look at Underwood's campaign website, which is chock-full of Easter Eggs and House of Cards in-jokes.

Gizmodo / Patrick George on Jalopnik, shared by Adam Clark Estes to Gizmodo

Google's Self-Driving Car Unit Will Be A Standalone Company In 2016, Could Challenge Uber 
If you thought of Google's adorable panda-like driverless car as a glorified science experiment until now, get ready to change your mind. According to reports within the company, Google is set to make its driverless car program a standalone "Alphabet" business in 2016—the biggest sign yet that driverless cars are something Google wants as a source of revenue.http://jalopnik.com/googles-new-ca…A report in Bloomberg indicates Google is eyeing launching a driverless car service sometime next year, probably in one of the cities where the cars have done extensive testing like Austin or San Francisco. That would be a huge challenge to human-driven (for now) ride-share services like Uber and Lyft, not to mention traditional taxi cab services.Here's what they reported:Google and Alphabet co-founder Sergey Brin suggested in September that self-driving cars could first appear in the form of a service, saying it would let a lot of people try the technology and that having "the vehicle come back to us every day" meant Google could rapidly update the machines.Besides offering its own ride-for-hire service, Google probably will to try to capitalize on self-driving research in two other ways, said Mark Boyadjis, an analyst at IHS Automotive. First, the company may pump the same ads into self-driving cars that appear on Google's search engine, and second, it may be able to profit through licensing arrangements that let traditional automakers participate in its ride-sharing and other self-driving services, he said. That presents the automakers with a difficult choice, Boyadjis said.Earlier this year Google reorganized under the Alphabet name and announced several units would be spun-off as their own companies. Currently the self-driving car program, which has logged more than 1 million miles on public roads, is under the X research division.But with automakers and tech companies racing toward autonomous vehicles, sometimes together and sometimes not, Google's unit was unlikely to stay a research project for long.As Bloomberg notes, and as we noted this fall, one of the most important yet curiously under-the-radar car industry stories this year was former Hyundai CEO John Krafcik's move to the Google driverless car program. With a seasoned and respected car industry veteran like Krafcik on its side, Google's car unit could be a truly disruptive force in how we address driving and mobility.The autonomotive singularity is coming, and the tip of its spear looks like a panda.Photo credit APContact the author at patrick@jalopnik.com.

Gizmodo / Jamie Condliffe

Watch YouTube's Most Popular Videos of 2015
Have some time to kill? YouTube has just announced its most popular videos of 2015, which include everything from dance crazes to Justin Bieber doing karaoke in a car. You can watch them here.It's worth noting that YouTube has chosen the most popular clips not just on the absolute number of views, but by taking into account shares, comments, likes and other indicators of popularity to identify what it calls the 'top trending' videos. Regardless, they still racked up a whole lot of views: YouTube claims that these ten videos alone accounted for 25 million hours of viewing this year. So watching them once more shouldn't hurt.1. Silento- Watch Me (Whip/Nae Nae) #WatchMeDanceOn2. Clash of Clans: Revenge (Official Super Bowl TV Commercial)3.Crazy Plastic Ball PRANK!!4. Love Has No Labels | Diversity & Inclusion | Ad Council5. Lip Sync Battle with Will Ferrell, Kevin Hart and Jimmy Fallon6. Justin Bieber Carpool Karaoke7. 6ft Man in 6ft Giant Water Balloon – 4K – The Slow Mo Guys8. Golden boy Calum Scott hits the right note | Audition Week 1 | Britain's Got Talent 20159. Dover Police DashCam Confessional (Shake it Off)10. Mean Tweets – President Obama Edition[YouTube]

Uncrate /

Lamborghini Grand Tourer
Uncrate / Lamborghini Grand Tourer
TechCrunch / Romain Dillet

Apple Releases First Battery Case To Eat Third-Party Accessory Makers' Lunch
 In a surprise move, Apple just announced an external battery case for the iPhone 6s. Named the iPhone 6s Smart Battery Case, the battery extends the battery life of your iPhone 6s by up to 25 hours. The new accessory is available in black and white for $99 starting today. Read More

Techmeme /

Digital ad spending will overtake TV as biggest category by 2017 or 2018, forecasts say (Sydney Ember/New York Times)
Sydney Ember / New York Times:
Digital ad spending will overtake TV as biggest category by 2017 or 2018, forecasts say  —  Digital Ad Spending Expected to Soon Surpass TV  —  Television has lost its longtime grip on advertising budgets as digital ad spending continues to surge, according to some of the advertising industry's …
Techmeme /

Apple plans March Apple Watch 2 event, 4-inch 'iPhone 6c' possible (Mark Gurman/9to5Mac)
Mark Gurman / 9to5Mac:
Apple plans March Apple Watch 2 event, 4-inch 'iPhone 6c' possible  —  Apple is currently planning a March 2016 event to unveil the second-generation Apple Watch, according to sources with knowledge of the plans.  The second version of the Apple Watch would then ship by April, nearly a year after the original model first went on sale.

Uncrate /

Ducati Scrambler Italia Independent
Uncrate / Ducati Scrambler Italia Independent

TechCrunch / Megan Rose Dickey

Uber's Testing A New Mass Transit Alternative
 Uber is gearing up to pilot a new ride-sharing service in Seattle called uberHOP, in an attempt to get "more butts into the backseats of fewer cars," according to an Uber blog post from today. Uber already has uberPOOL in place, which makes up almost half of Uber's rips in San Francisco, but the company calls that a "first step." With uberHOP (pictured above), the… Read More

Gizmodo / Sam Biddle and Andy Cush

This Australian Says He and His Dead Friend Invented Bitcoin
A monthlong Gizmodo investigation has uncovered compelling and perplexing new evidence in the search for Satoshi Nakamoto, the pseudonymous creator of Bitcoin. According to a cache of documents provided to Gizmodo which were corroborated in interviews, Craig Steven Wright, an Australian businessman based in Sydney, and Dave Kleiman, an American computer forensics expert who died in 2013, were involved in the development of the digital currency.Wired reported this afternoon that Wright and Kleiman were likely involved in creating Bitcoin. Gizmodo has been following a similar trail for weeks, one that in recent days has included face-to-face confrontations with Wright's business partners in Sydney and interviews with Kleiman's closest associates in Palm Beach County, Florida. Gizmodo also obtained confirmation from on-the-record sources that Wright claimed on at least two occasions that he and Kleiman were both involved in the creation of Bitcoin.In early November 2015, Gizmodo received a series of anonymous tip emails from someone who claimed to not only know the true identity of Satoshi Nakamoto, but who also claimed to have worked for him. "I hacked Satoshi Naklamoto [sic]," the first message read. "These files are all from his business account. The person is Dr Craig Wright." What followed was a package of email files apparently pulled directly from an Outlook account belonging to Craig Wright, an Australian academic, computer engineering expert, and serial entrepreneur with a litany of degrees and corporations to his name.Last year, Wright publicly announced his plan to establish the "world's first Bitcoin bank." Wright's LinkedIn page lists him as the CEO of DeMorgan Ltd, a company whose website describes it as "focused on alternative currency, next generation banking and reputational and educational products with a focus on security and creating a simple user experience." Among DeMorgan's subsidiaries, also listed on its website, are C01n, a Bitcoin wallet company; Coin-Exch, a Bitcoin exchange; and Denariuz, the aforementioned Bitcoin bank, and one of the top supercomputers in the world.Several of the emails and documents sent to Gizmodo point to a close relationship between Wright and Kleiman, a U.S. Army veteran who lived in Palm Beach County, Florida. Kleiman was confined to a wheelchair after a motorcycle accident in 1995, and became a reclusive computer forensics obsessive thereafter. He died broke and in squalor, after suffering from infected bedsores. His body was found decomposing and surrounded by empty alcohol bottles and a loaded handgun. Bloody feces was tracked along the floor, and a bullet hole was found in his mattress, though no spent shell casings were found on the scene. But documents shared with Gizmodo suggest that Kleiman may have possessed a Bitcoin trust worth hundreds of millions of dollars, and seemed to be deeply involved with the currency and Wright's plans. "Craig, I think you're mad and this is risky," Kleiman writes in one 2011 email to Wright. "But I believe in what we are trying to do."Writing about Satoshi Nakamoto, the Bitcoin originator's pseudonym, is a treacherous exercise. Publications like the New York Times, Fast Company, and the New Yorker have taken unsuccessful stabs at Satoshi's identity. In every instance, the evidence either hasn't added up or those implicated have issued public denials. And then there was Newsweek, whose 2014 story "The Face Behind Bitcoin" is easily the most disastrous attempt at revealing the identity of Satoshi. The magazine identified a modest California engineer, whose birth name was Satoshi Nakamoto but who went by Dorian, as the creator of Bitcoin. The story resulted in a worldwide media frenzy, a car chase, and—after Dorian's repeated denials and legal threats—a great deal of embarrassment for Newsweek.All of which means that the real Satoshi Nakamoto is still out there. And although Bitcoin has yet to upset the free market and establish the crypto-libertarian monetary utopia that its boosters once anticipated, the currency doesn't appear to be going away: its users span the globe, with some analysts predicting 5 million worldwide by 2019. Bitcoin isn't just some cryptographic niche. It's an outrageous, brilliant phenomenon concocted by either a single subversive genius or a group of them. The digital currency went from being worth fractions of a penny in 2009 to $1,200 per coin just four years later, built on a network that makes wiring money anywhere as simple as sending an email, and that aims to singlehandedly render the entire global financial system obsolete. If Satoshi Nakamoto revealed himself to the world, he (or they) would be lauded as one of the greatest living minds of computer science—and the target of incessant, global scrutiny.Craig Wright is not modest. On the website of Panopticrypt, one of his many companies, Wright describes himself as "certifiably the world's foremost IT security expert." In a May 2013 blog post titled "Morning Manifesto," Craig proclaims to himself and the world:I will make a solution to problems you have not even thought of and I will do it without YOUR or any state's permission! I will create things that make your ideas fail as I will not refuse to stop producing. I will not live off or accept welfare and I will not offer you violence. You will have to use violence against me to make me stop however.And at an October 2015 panel discussion with fellow Bitcoin experts (including Nick Szabo, long suspected by many as being the real Satoshi), Wright is asked to introduce himself. "[I do] a whole lot of things that people don't realize is possible yet," he replied. When asked by the moderator for clarification, Wright said that "I'm a bit of everything…I have a masters of law…I have a masters in statistics, a couple doctorates, I forget actually what I've got these days." When asked how he got involved in Bitcoin, Wright pauses before replying: "uhh, I've been involved in all of this for a long time…I try and stay…I keep my head down."That's all circumstantial evidence. But the hacked emails and other documents, if authentic, show Wright making repeated claims to being Satoshi Nakamoto over a period of years starting in 2008, before Nakamoto published the now-legendary white paper introducing the world to Bitcoin.The most persuasive evidence from the apparently hacked account is a message dated January 8th, 2014, which shows Wright emailing three colleagues from satoshi@vistomail.com, the email address that Nakomoto used to regularly communicate with early Bitcoin users and developers. In this thread, with the subject line "Fear of the future," Satoshi@vistomail.com strategized about lobbying Australian Senator Arthur Sinodinos on the matter of Bitcoin regulation:The email includes a signature with the name Satoshi Nakamoto and a phone number that belongs to Craig Wright. The reply-to field, which determines where responses to the message will be sent, lists an email address that, according to Google, belongs to Craig Wright. Also included in the cache of messages is this reply from Andrew Sommer, a partner at Sydney-based law firm Clayton Utz, which represented Wright at the time the emails were exchanged:The hacker-tipster also included multiple PDF files that contain what appear to be a transcript of a meeting about Bitcoin regulation between Wright, his attorney, and the Australian Taxation Office (ATO), as well as the minutes of a subsequent meeting of the ATO and Wright's attorney. Wright appears to have been trying to persuade the Australian government to treat his Bitcoin holdings as currency, as opposed to an asset subject to greater taxation. Without this regulatory move, his business interests would be scuttled. During an interlude in one such meeting, Wright makes an oddly casual admission of his identity as Satoshi (highlighting added):A request to confirm the authenticity of the document sent to Auscript, the transcription service whose logo appears at the top of the file, was denied on the basis of company policy. A request sent to the ATO was also denied on the basis of state confidentiality.Multiple phone calls to Wright suggest that the material is, at the very least, not fabricated: In an initial call placed in November, he said he "couldn't talk about" the documents we'd received, or the suggestion that he is Satoshi Nakomoto. On a subsequent call, in which lines from his purported emails were read back to him, an audibly unsettled Wright asked "how did you get that?" and stated "you shouldn't have that." He also confirmed that the people CCed in the first email were his attorney, accountant, and a coworker at one of his companies, DeMorgan Ltd. After those two calls, Wright stopped answering the phone, did not respond to emails, and made his Twitter account private.Andrew Sommer, the attorney, refused to comment on the contents of the email or meeting transcripts, but did confirm that Wright was his client. Contacted by phone, Wright's ex-wife Lynn recalled her husband working on Bitcoin "many years ago," but noted that he "didn't call it Bitcoin" at first, but rather "digital money." She also confirmed Wright's friendship with Dave Kleiman: "I knew Dave…I knew they were friends and they talked about stuff, different things that were happening in the geek world…half the time he was taking I wouldn't listen, hence the ex." When asked specifically if Wright was the inventor of Bitcoin, Lynn replied "I'm not going to comment on things that we talked on."Ramona Watts is Craig Wright's wife, a director at his company DeMorgan, and a recipient of Wright's apparent email from Satoshi@vistomail.com. Reached by Gizmodo at their home in an moneyed suburb north of Sydney and asked about Wright's role in creating Bitcoin, Watts at first only smiled, shook her head, and began to close the door. When asked if Wright was the inventor of Bitcoin, she smiled coyly again and shut the door.John Chesher was Wright's accountant, a recipient of his Satoshi email, and was present at one of the ATO meetings. When reached at his apartment via intercom and asked whether he'd ever received an email from Craig Wright using Satoshi Nakamoto's email address, Reached at his home and asked about Wright's role in creating Bitcoin, Chesher responded, "I might've…that was a year ago." When asked if he had ever told the Australian Tax Office that Wright was in possession of a Satoshi-sized Bitcoin sum, he replied, "I may have."Ann Wrightson, a former employee of Wright's who was also present at an ATO meeting, confirmed to Gizmodo that the meetings took place. She noted that she has cut all ties with Wright and Watts and is much happier for it: "Personally, he's a nice fella, but, um, business-wise, I don't believe he's… He's not a model to aspire to." We asked Wrightson directly whether Wright had invented Bitcoin, and she demurred: "I'd prefer not to actually incriminate himself or incriminate myself…I'm sure if you're a reporter, you can find other people to answer that for you."When a Gizmodo reporter visited the office of DeMorgan, Wright's firm, Ramona Watts attempted to steer employees away from speaking to him, as seen above.A purported email from March 28, 2008, months before Satoshi Nakomoto published the white paper that laid out the Bitcoin framework, appears to show Wright divulging the idea of a "new form of electronic money" to Kleiman for the first time. "I need your help and I need a version of me to make this work that is better than me," the sender wrote, seemingly presaging the Satoshi persona.Several years later, after Bitcoin's value had exploded and the currency had permeated mainstream consciousness — and months before online accounts associated with Satoshi Nakomoto went dark — Wright wrote to Kleiman, with apparent fatigue, about the secrecy around his identity: "I cannot do the Satoshi bit anymore," he wrote. "They no longer listen. I am better as a myth."The hacker also provided a PDF file of what appears to be an unfinished draft of a legal contract between Wright and Kleiman forming a secret Bitcoin trust in the Seychelles, a notorious tax haven in the Indian Ocean. The contract shows Dave Kleiman in receipt of 1,100,111 bitcoin, to be repaid to Craig Wright on January 1, 2020. Several reports, including an oft-cited technical analysis by Bitcoin expert Sergio Demian Lerner, estimate Satoshi Nakamoto's legendary Bitcoin fortune at around 1 million BTC — a figure that nearly matches the amount in the Seychelles trust. It also lists five PGP keys — files that are used to establish encrypted lines of communication over email — that will be used to manage the trust. Searching for those keys in a public database reveals that one belongs to Wright, one belongs to Kleiman, and two belong to Satoshi Nakamoto.The contract also contains a clearly incomplete sentence fragment and several other strange details and inconsistencies. On June 9, the date on the document, one bitcoin was valued at roughly $31, meaning that the million-bitcoin cache would have been worth about $31 million U.S., but the document values the sum at just $100,000. The contract also claims that Wright is facing bankruptcy. According to Australian public records, Wright filed for personal insolvency in 2006 and was denied, but records make no reference to an insolvency petition in 2011.The contract stipulates that if Kleiman should die, "Dr Wright will be returned shares in the Tulip trust and company 15 months after my death at his discretion." Perhaps most bizarrely, it includes a similar stipulation for Wright's death, bequeathing all holdings to Ramona Watts, his wife and colleague, minus a sum that would be used "to show the 'lies and fraud perpetrated by Adam Westwood of the Australian Tax Office," an Australian government employee whom he blamed for an unfortunate regulatory ruling against one of his Bitcoin-related companies.In the contract, Kleiman also vows not to divulge "the origins of the satoshin@gmx.com email," an email account used by Satoshi Nakamoto to publish the research paper announcing Bitcoin the world.Patrick Paige and Carter Conrad, who run a Palm Beach County business called Computer Forensics, LLC, in which Kleiman was also a partner, formed their own suspicions about Satoshi's identity after receiving a string of bizarre communications from Wright following Kleiman's death in 2013.Days after their friend and partner died, Paige and Conrad sent an email about his passing to a group of associates who may have only known Kleiman through a computer screen. He was rendered paralyzed from the chest down by a motorcycle crash while working for the Palm Beach County Sheriff's Department in 1995, and spent the final years of his life hospitalized with a deadly infection of the bacterium MRSA. Against his doctors' recommendations, Kleiman left the hospital and returned to his home after nearly three years of treatment in 2013, Paige and Conrad said. The infection stopped his heart and killed him just weeks later.Kleiman's hospitalization only exacerbated what was already an isolated, sedentary lifestyle. "That motherfucker was on the computer nonstop," said Paige, meaning that many of Kleiman's relationships were strictly digital, and those friends wouldn't be immediately aware of his death.Among the recipients of that 2013 email was Craig Wright, a man whom Paige and Conrad understood to have a casual working relationship with their late friend. Wright and Kleiman had authored a paper together five years earlier on the mechanics of overwriting hard drive data, and they corresponded sometimes about other technological esoterica. So it was a surprise when, days after sending the email, they came across a mournful video about Kleiman on Wright's YouTube channel. In the video, Wright narrates footage from Kleiman's various TV appearances, growing increasingly emotional. By the end, Wright is audibly choking back tears. "I'm proud to say I knew Dave Kleiman," he concludes. "I'll miss you, Dave. You were my friend, and I'll miss you."Paige didn't know what to think of the video, but it wasn't a total shock that Kleiman had maintained such an intense and largely secretive bond with a peer in a different hemisphere. Stranger, however, was a document that Paige and Conrad received in their business mailbox several months later, which bore an Australian return address and informed them that their late partner was no longer legally affiliated with a company called W&K Info Defense Research. The name was totally unfamiliar to both men, and, because the notice didn't seem to require any action from them, they ignored it.According to public records, W&K was founded in Palm Beach County in 2011, with Dave Kleiman as its registered agent and Kleiman's home address as its place of business. In 2014, after Kleiman's death, it was reinstated as an LLC with a new registered agent, a new place of business, and Coin-Exch, one of Wright's companies, listed as an "authorized person." A document purporting to show minutes of a meeting between Wright's attorney and the ATO, which was provided to Gizmodo by Wright's apparent hacker, also makes reference to W&K. In the minutes, Wright's accountant John Chesher calls W&K "an entity created for the purpose of mining Bitcoins," and states that Wright and Kleiman founded the company together.The document also shows Chesher speaking about Wright's spectacular Bitcoin fortune and indicating that Kleiman may have amassed a similar amount. It reads in part:Craig Wright had mined a lot of Bitcoins. Craig then took the Bitcoins and put them into a Seychelles Trust. A bit of it was also put into Singapore. This was run out of an entity from the UK. Craig had gotten approximately 1.1 million Bitcoins. There was a point in time, when he had around 10% of all the Bitcoins out there. Mr Kleiman would have had a similar amount. However, Mr Kleiman passed away during that time.According to Jeremy Gardner, a longtime Bitcoin investor and co-founder of the College Cryptocurrency Network, it is doubtful that anyone but Satoshi could've amassed Bitcoin holdings of that size: "I don't think anyone comes that close, honestly." However, Gardner also doubts that even Satoshi would still have that many coins:The only person who could really have a million, and I imagine it's much less than that, if any at all, is Satoshi. Anyone else who ever came close to owning that much, which I don't believe ever happened, has long since liquidated a substantial portion of what they held (as the value of their holdings would have have gone up well over 250x).The only thing zanier than Satoshi Nakamoto's fabled Bitcoin vault would be the thought of another person possessing "a similar amount"—unless the stockpile was being held in some sort of secret monetary trust.The next communication that Paige and Conrad received from Wright was stranger still. Emails provided to Gizmodo, the authenticity of which were confirmed by Paige and Conrad, show that in February 2014, 10 months after Kleiman's death, Wright emailed the pair to tell them about a mysterious project he'd been working on with their friend. As part of this undertaking, Wright wrote, Kleiman had mined an enormous amount of bitcoins—an amount "too large to email." Wright asked them to ensure that Kleiman's computers were safe, and to check whether their hard drives contained wallet.dat files, the pieces of software that contain bitcoins and their owners' account information. On a subsequent phone call with Wright, a baffled Paige asked for more information about the partnership with Kleiman. After that, he said, Wright assumed a clandestine tone. "Can I trust you?"According to Paige, Wright eventually told him that Kleiman was the creator of Bitcoin. Later, he clarified that the cryptocurrency was invented by a group of people which included Kleiman. If that was true, Kleiman was likely sitting on a fortune when he died in April 2013—even if he were in possession of only half of Satoshi's fabled million-bitcoin stockpile, that would have been worth about $65,000,000 at the time of his death. Wright made clear to Paige that he wasn't after the money—he only wanted to make sure that it made its way into Kleiman's estate and didn't sit gathering dust in a digital vault.Paige was stunned by the idea that his friend had achieved such an amazing feat, but when he considered it further, it didn't fall apart entirely. Paige regularly refers to Kleiman as a genius in conversation, and his expertise in computer security aligns with the skill set that would have been needed to build—or at least contribute to—the bitcoin protocol.Still, there were major questions. Another 2014 email provided to Gizmodo shows Paige telling Wright that Kleiman mentioned Bitcoin to him just once, and this month said he doesn't recall the digital currency coming up any other time in his daily conversations with his partner. And according to those who knew him well, Kleiman needed money badly—his house was under foreclosure and he spent nearly three years in a VA hospital before he died. If Dave Kleiman were Satoshi Nakamoto—or one of several Satoshis—wouldn't he have cashed out at some point?Shyaam Sundhar, a computer security professional who coauthored an academic paper with Kleiman and Wright in 2008, doubted and expressed dismay at the idea that either man was involved in Bitcoin's creation. "Our conversations has only been pertaining to HDD project," he responded to an inquiry via email, referring to their research on hard drive data. "I would hope that what you have stated is mere rumors, since I have never heard any such thing about Craig or Dave."Paige and Conrad left the matter unresolved, and Wright stopped calling and emailing them after he made contact with Kleiman's brother, the executor of Kleiman's estate. "We knew one day a reporter would come calling," Paige said. "But we left it at that."In November, after being contacted by Gizmodo, Paige emailed Wright to ask whether he planned to release any information about Kleiman's—and by extension, his own—involvement in creating Bitcoin. "Not yet. We are in the process of finalising some of the research. I was hoping we could be at the point of release before the reporters started sniffing," Wright responded. He added in a later email, "When it all comes out, there is no way Dave will be left out."While he was alive, Kleiman kept an aluminum-encased USB drive on his person at nearly all times. If there really is a cache of Kleiman's bitcoins or anything else linking him to Satoshi, Paige said, "I guarantee that drive has some shit in it." According to Paige, when Kleiman died, his brother, Ira Kleiman, took possession of it.Ira Kleiman declined to speak on the record about whether he is in possession of his brother's hard drives. Described by acquaintances as guarded and private, Ira Kleiman also refused to meet with a reporter in person or speak over the phone, opting instead to send dozens of cagey and cryptic emails and SMS messages in an exchange that lasted several days. He claimed that after his brother's death, Wright contacted him and told him that he and Dave Kleiman were involved in creating Bitcoin, and also alleged to possess documents provided to him by several sources that might corroborate the information provided to Gizmodo by Wright's apparent hacker. However, Kleiman declined to provide any concrete information about those documents or their sources, and would not answer when asked if he believed that Wright had been telling him the truth.Additional reporting from Sydney by Daniel StrudwickTop image by Jim Cooke. Contact the authors at andy@gawker.com and biddle@gawker.com.·Andy Cush public PGP keyPGP fingerprint: 35B1 D6A7 BCED 9F9C C7D3 C9D7 65FA 8F8C 5B62 4809Sam Biddle Public PGP keyPGP fingerprint: E93A 40D1 FA38 4B2B 1477 C855 3DEA F030 F340 E2C7

Gizmodo / Kaila Hale-Stern

Everyone Is Too Busy Watching Netflix To Pirate Content
Streaming video services now comprise 70% of Americans' Internet use at night—which means that hardly anyone is using BitTorrent anymore. RIP, piracy. Arise, Sir Netflix. According to the results of a survey by broadband services company Sandvine, Netflix is ascendant with a whopping 37% of downstream traffic. Nipping at its heels is YouTube (18%), Amazon Video (3%) and iTunes (2.8%). This has been a massive year for the streaming market, which has more than doubled its percentage of Internet traffic in the last five years. An intriguing number now lurks at the margins of the Sandvine report. Per the Christian Science Monitor:While the file-sharing service BitTorrent once occupied 31 percent of the total Internet traffic in 2008, this year it occupied 5 percent of the total Internet traffic during the entire day.Holy shit. Piracy, we barely knew ye. That's an incredible drop in BitTorrent usage, demonstrating that people are willing to pay for media services so long as they're fast, reliable, and host prime content. As our media overlords roll out more plans to access their content without a cable box and companies like YouTube and Amazon make streaming revenue a priority, the field is only going to grow. It's hard to foresee a future where Netflix isn't king, however: they just announced that they're nearly doubling the amount of original content scripted series next year, from 16 to 31. Will we soon tell war stories of a time of piracy long since past? "In my day, we had to go to great, treacherous lengths to watch our Game of Thrones," we'll say, and the kids will look confused: "Was that a Netflix Original?"[Sandvine, Christian Science Monitor, Wired]Top image via Shutterstock

Gizmodo / Chris Mills

Report: YouTube Red Might Become More Of a Netflix Competitor
At the moment, YouTube Red is basically just regular YouTube, but with no ads and the option to save videos offline. But if a WSJ report is to be believed, YouTube is seeking streaming rights to TV series and movies, in the hopes of creating one video service to rule them all. The Journal's sources have said that YouTube is in the process of meeting with Hollywood execs to "consider pitches and negotiate licenses for new content". Presumably, that means current TV shoes and movies, the kind of stuff that's under license, and therefore not available on YouTube for free. It's worth noting, though, that YouTube has long had a smattering of pay-per-view movies available, so it's not quite a stranger to licensing content. Netflix-style streaming of content would be a big change for YouTube. Since its founding, it has stuck fairly rigidly to the model of user-uploaded videos, paid for by ads. But YouTube's already shaken that model up with Red, and with premium-only original content already on the way for next year, it's no big leap to assume YouTube might want to integrate streaming as well. If it manages to secure streaming rights, Google might well have a killer media package on its hands: YouTube represents the very best of user-made content on the web, Google Play Music (included in the $10 a month charged for Red) is a very decent streaming service; chuck in binge-watching TV fodder, and you'd have a media full house. [Wall Street Journal]

Techmeme /

How Chan Zuckerberg's LLC differs from a charitable trust: no lobbying limits, can turn a profit, ease of joint ventures, and avoids giving rules (Suzanne Woolley/Bloomberg Business)
Suzanne Woolley / Bloomberg Business:
How Chan Zuckerberg's LLC differs from a charitable trust: no lobbying limits, can turn a profit, ease of joint ventures, and avoids giving rules  —  Four Reasons the Facebook Fortune Is Going Into an LLC  —  A for-profit charity is highly unusual, but it comes with big advantages.
TechCrunch / John Biggs

Apple's Swift Programming Language Is Now Open Source
 Swift, Apple's programming language aimed at OS X and iOS developers, has gone open source under the Apache License. This means all of the source code including the code for a new package manager will be available to edit and compile and programs can be created without attribution. Apple is also revealing further plans for the language on their new site, swift.org. Creator Chris… Read More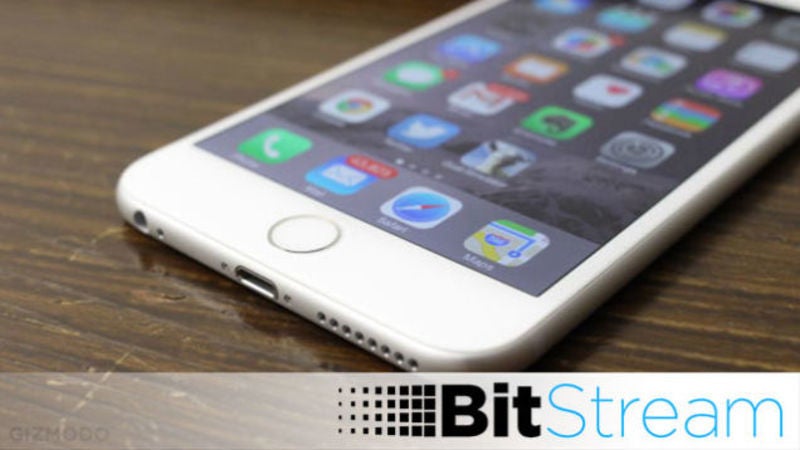 Gizmodo / Darren Orf

The iPhone May Ditch the Headphone Jack…For Real This Time
Apple cultivates a unique kind of rumor mill, one that often gets fixated on an idea and just keeps bringing it up year after year. Because eventually, it's bound to be right…right? That's the case with a new rumor suggesting Apple's going to ditch the trusty 3.5mm headphone jack on the iPhone. But unlike past speculation, this time it has a little more weight behind it.Technology is filled with all kinds of rumors and speculation — real and fabricated.BitStream collects all those whispers into one place to deliver your morning buzz.The reason that this rumor is more believable this time around is the source, a reliable Apple-obsessed Japanese site Macotakara, claims insider sources confirm Apple will be ditching the 3.5mm port to shave off one millimeter of the iPhone. Instead, the iPhone will rely on bluetooth headphones and a new audio-enabled lightning port, which some headphone makers like Philips already make. This means Apple's usual earpods will be replaced with Lightning-enabled ones, and if you want to use your old, trusty, non-Bluetooth headphones, you'll need a converter (which I'm sure Apple will happily sell you.)With more convincing specifics on why Apple would ditch the port, along with Macotakara's good record of accurately predicting and reporting on other Apple rumors, this one might actually come to pass. The iPhone 7 is also the year the phone will see significant physical changes in comparison to its "S" years. So, no more 3.5mm jack. Add it to the already-growing pile of iPhone 7 rumors that won't be put to rest until Tim Cook takes the stage in early September next year. [Macotakara]Amazon on Apple TV?: There was a bit of a commotion over Amazon's decision to remove Apple TV, along with other set-top devices, from its online store. However, the technical team confirms that it's working on an app for the Apple TV and that it'll be appearing in the app store "within a few weeks." [Mac Rumors]Keeping up with Moore: Intel has stumbled in an effort to make ever smaller chips year after year, as the manufacturing process has become more difficult. But Intel is determined to play a little bit of catchup. According to Intel exec Bill Holt, the promised 10nm processor, codenamed Cannonlake, will be coming in 2017. The predictable tick-tock is disrupted, but progress continues all the same. [PC World]Samsung's photo future: Samsung's camera division is seeing some changes. It's already been reported that the division is being split into smartphone and tablet sections to help improve those components. But SamMobile says Samsung has a "major camera announcement" coming at CES 2016. Luckily, we'll be there tell you all about it. [SamMobile]

Gizmodo / Bryan Lufkin

Your Poker Face Doesn't Stand a Chance Against This BS-Busting Machine Algorithm 
Think you're a good liar? Well, soon, the jig might be up: Researchers have developed new technology that reads subtle facial expressions to sniff out bullshit better than humans can.Machines that can read human facial expressions aren't new. But machines are getting a lot better at reading human microexpressions. "Microexpressions" are what psychologists call extremely slight, fleeting facial movements that flicker across someone's visage, like when they're lying through their teeth. Now, researchers at Finland's University of Oulu say they've produced and tested the first AI system that's better at spotting microexpressions than humans are. The paper was submitted earlier this month, released on arXiv, and is awaiting publication."Microexpressions tend to occur when individuals hide their feelings under conditions of relatively high stakes," MIT Technology Review reports. To make AI that can suss out those expressions, the researchers assembled a database of footage of 20 people watching an emotionally charged video, who were forbidden to show any emotions on their faces. Using a powerful camera that captured images at 100 frames a second, the team scrutinized subjects' faces for the exact moment that even tiny changes appeared.The researchers snapped 164 of those valuable, rapid, involuntary, less obvious microexprssions from the group's faces, and then matched each one to the content from the video that elicited it. Voila: A machine algorithm that can spot microexpressions similar to the ones the team teased out from the experiment. Later, 15 humans were shown images of the captured microexpressions, and were then asked to ID them in raw video of the subjects' faces. The machine significantly bested them.One does have to be a bit skeptical, though. While emotion-reading robots are all the rage in robotics right now, can a machine really do a better job sizing up human emotions than another human could? It seems farfetched, but the algorithm's precise detection capabilities might come in handy for psychotherapists and law enforcement. And maybe one day, it could help you at the poker table, too.[Cornell University Library via MIT Technology Review]Top image via Shutterstock

Uncrate /

1972 Lamborghini Miura P400 SV
Uncrate / 1972 Lamborghini Miura P400 SV

Gizmodo / Jamie Condliffe

Bluetooth Will Have Twice the Speed and Four Times the Range in 2016
Since Bluetooth was given an overhaul in 2010 with the 4.0 standard, it's surged in popularity. Now, it's about to get another serious spec bump, providing four times the range, twice the speed and even mesh networking.The Bluetooth Special Interest Group has announced its plans for the future of the wireless standard, and they sound promising. First, it plans to bump its speed by 100 percent without increasing energy consumption. Second, it will increase the range of the low-power Bluetooth Smart standard by up to four times. Elsewhere, it also wants to introduce mesh networking to Bluetooth. That's actually a pretty stunning idea, that would allow devices to used the wireless connection to form building-wide networks, rather than one-to-one links.All told, those features will make the system way more useful. It's worth bearing in mind that this is just the Interest Groups's plan, and it can sometimes take longer for these features to filter through into commercially available products. But as spec bumps go, this is certainly one to be excited about.[Business Wire via VentureBeat via Verge]Image by Tsvetomir Tsonev under Creative Commons license

Gizmodo / Kaila Hale-Stern

Watch Alanis Morissette Sing An Updated "Ironic" for the Internet Age
It's a traffic jam, when you tried to use Waze. A no smoking sign, when you brought your vape. It's like swiping left on your future soul mate. On the Late Late Show with James Corden, Alanis Morissette gamely gave the lyrics of her 1995 hit "Ironic" a 2015 spin. Appearing in a red ski hat and braids in a wink at the original music video, Morissette was joined by a similarly coiffured Corden to sing refrains like "An old friend sends you a Facebook request / and you only forget they're racist after you accept.""It's free office cake on the first day of your diet / It's like they announce a new iPhone the day after you buy it," they sing. "It's a Snapchat that you wish you had saved / A funny Tweet that nobody faves." Delightfully, Morissette even makes fun of the fact that "Ironic" contains almost no ironies, as my frustrated 7th grade English teacher kept trying to teach us.[Vulture]

Gizmodo / Kelsey Campbell-Dollaghan

Architects Say This Apartment Complex Is the Year's Best Building–Here's Why
What do villages look like in a world where most people live in cities? Can close-knit communities even exist in the megapolis of the future? The Interlace, an unusual apartment building that was just crowned Building of the Year, thinks so. The Interlace is an apartment complex in Singapore designed by Ole Scheeren, a German architect who spent many years as a partner at OMA (where he masterminded Beijing's CCTV building). Today at the World Architecture Festival, it was chosen as Building of the Year after two days of presentations from finalists vying for the award.Awards aside, it's easy to see the future in the Interlace. This is a building that anyone who has ever lived in a city–and felt alone there–can relate to. It's an attempt to make tall, dense apartment buildings capable of harboring healthy communities, like barnacles clinging to a concrete wall. And it does so with some really, really clever ideas about massing. A little backstory. In the 20th century, many cities tried to remediate the problem of overcrowding and housing shortages by razing tenements and building apartment blocks lined up along wide, open spaces. The problem with this idea–as we've seen time and time again–is simple: In these towers, there's really no public space. There are individual apartments, there are hallways and elevators, and there are grass patches at their bases, which are themselves often dangerous, ill-maintained, and unpleasant to hang out in.In short, these tower blocks don't give communities room to grow. They don't give anyone a sense of place–they all look the same–and they eliminate the parts of the city where relationships used to thrive–namely, sidewalks, courtyards, and parks. Yet, high-density housing is an increasing necessity in cities where housing in high demand. They're needed. Scheeren's office explains how it responded to that dilemma it with a diagram.In their hands, those towers became play blocks–they picked them up, split them into small pieces, and stacked them at different angles to created a unique pattern of 31 different blocks of varying heights and floors that cluster around eight different beautiful courtyards. Every space is different: Some include community gardens, others have pools or ponds, you might find a reading room or a theater or a dog run at the base of your particular tower. This turns "vertical isolation into horizontal connectivity and reinstates the notion of community as a central issue in today's society," the firm explains. They also have their own names–another crucial way to make spaces feel unique and special. And the pathway up to your apartment doesn't just lead from the street to the elevator to your door; it might wind through a bamboo garden, through a BBQ, or across a workout session. The idea is to create moments in space where people interact–whether than means bumping into someone you know or even just saying hello. "The diversity of the various offerings and atmospheres of natural environment encourage social interaction with the freedom of choice for different gradients of privacy and sharing, contributing to the overall sense of community," the office says. They call it a "vertical village." It goes against all of the 20th century's conventional knowledge about high-density housing–stuffing as many apartments arranged exactly the same way as possible within a given footprint–to create something that's both dense and human-scale. There were plenty of great buildings built in 2015, but few of them go as far to solving one of the biggest dilemmas in modern cities. Check out more images here. Lead image: World Architecture Festival via Bustler. Contact the author at kelsey@Gizmodo.com.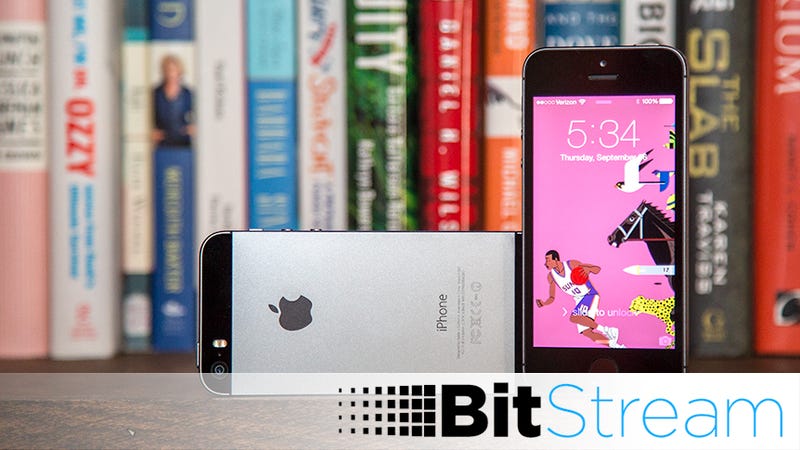 Gizmodo / Darren Orf

Apple Prophet Divines That a 4-Inch iPhone Is Coming
Yeah, Apple has prophets, but considering that Apple Stores are basically modern-day temples, it kind of goes with the territory. This particular tech soothsayer, Ming-Chi Kuo, accurately predicted 9 months in advance that Apple was creating a stylus, and he's been called the "Best Apple analyst on the planet," so listen up: a 4-inch iPhone is coming.Technology is filled with all kinds of rumors and speculation — real and fabricated. BitStream collects all those whispers into one place to deliver your morning buzz.Ever since the iPhone upgraded to a 4.7-inch screen (still relatively small compared to other smartphones out there), some have bemoaned the passing of the last truly great and truly small smartphone. But Kuo says that Apple will resurrect the form factor by upgrading the iPhone 5s (sans plastic unlike the iPhone 5c).He also predicts that in order for the OS to run smoothly, Apple will have to pack in an A9 processor. The new sixth-generation iPod Touches have an A8 processor, so this seems pretty likely. If Apple does decide to go through with it, they'll have a nice little iPhone family of past and present.[Mac Rumors]That's Fast: The Galaxy S7 is shaping up to be quite the smartphone with the latest rumor saying Samsung's greatest will support LTE Cat. 12 connectivity. That's downloads speeds topping out at 600Mbps with uploads coming in at about 100Mbps…all on your phone. Those are theoretical max speeds and your carrier will need to support it, but most phones don't even have LTE Cat. 9 let alone Cat. 12. [SamMobile]Notify Is Coming: Facebook wants to be more like Twitter, and Twitter wants to be more like Facebook. Twitter changes its stars to hearts, and Facebook gears up for the launch of Notify, which is reportedly coming next week. With Notify, you can subscribe to specific news organizations and receive notifications (hence the name) when news breaks. [Financial Times]Use Apple Pay, Please?: Walgreens just launched the first rewards program in partnership with Apple Pay. You can tie together a Walgreens reward card in Apple Pay so that you get points every time you use your iPhone's mobile payments option. You still need to hunt for the digital card and use it separately (would kind of be cool if it was automatic), but it is a big step forward to getting not just your credit cards out of your wallet, but all those other pieces of plastic, too. [MacRumors]

Techmeme /

Google's "RankBrain" AI system is used for a "very large fraction" of queries and is now the third most important signal in the search ranking algorithm (Jack Clark/Bloomberg Business)
Jack Clark / Bloomberg Business:
Google's "RankBrain" AI system is used for a "very large fraction" of queries and is now the third most important signal in the search ranking algorithm  —  Google Turning Its Lucrative Web Search Over to AI Machines  —  'RankBrain' uses artificial intelligence to filter results

Uncrate /

1953 Ferrari 250 Europa
Uncrate / 1953 Ferrari 250 Europa

Uncrate /

1962 Aston Martin DB4GT
Uncrate / 1962 Aston Martin DB4GT
Uncrate / Ferrari F12tdf
Uncrate / CR&S Duu Motorcycle

Mish's Global Economic Trend Analysis / noreply@blogger.com (Mike Mish Shedlock)

What's the #1 Predictor of Success in Love?
Here's an interesting article that just came my way from the Washington Post. It's about success in love. Please consider The One Number that's Eerily Good at Predicting Success in Love. When people are looking for a significant other, they often try to find someone whose values, education, earnings, hobbies and even height match their own. But new research suggests there's one promising measure for finding a committed partner that most daters overlook — credit scores.A new working paper from the Federal Reserve Board that looks at what role credit scores play in committed relationships suggests that daters might want to start using the metric as well. The paper analyzed a large proprietary data set of 12 million randomly selected U.S. consumers from the credit reporting agency Equifax over a period of about 15 years. Researchers used an algorithm to find a swathe of committed couples, including some who live together and are not legally married.They found that people with higher (i.e. better) credit scores are more likely to form a committed relationship, as the chart below shows. This was true even after controlling for other differences between partners, like education level, race or income.The researchers also found that having higher credit scores when they started the relationship meant that couples were less likely to separate over the next few years, as the chart below shows. In fact, for every extra 100 points in the couple's average credit score when beginning the relationship, their odds of splitting in the second year fell by around 30 percent. Couples in general are more likely than two randomly selected people to have similar credit scores. Over time, the credit scores of couples actually tend to converge, the study found, from about 55 points to about 22 points over the first four years of the relationship. But if the gap between the individual credit scores was wider at the beginning of their relationship, the couple was more likely to break up as time went on, the researchers found.Trust But Verify"What's your sign?" is so 60ish passé. Today, you need to ask "What's your credit score?" in some sort of polite manner, of course.You could also get right to the nitty-gritty and pay for a credit search.Practical TipIn the "trust but verify" category I offer this tip on what not to say: "Sweetie, what's your social security number? I need it to do a credit check on you."Mike "Mish" ShedlockMike "Mish" Shedlock is a registered investment advisor representative for SitkaPacific Capital Management. Sitka Pacific is an asset management firm whose goal is strong performance and low volatility, regardless of market direction.
Visit http://www.sitkapacific.com/account_management.html to learn more about wealth management and capital preservation strategies of Sitka Pacific.

Gizmodo / Jamie Condliffe

Adobe's Monument Mode Removes People Waking Through Your Frame in Real Time
At last night's MAX conference, Adobe gave a sneak-preview of a real-time camera feature it's been working on called Monument Mode. It seems to remove people walking through the frame of your picture, there and then, as if by magic. While removing people from an image is certainly achievable in Photoshop if you have multiple images, this is a real-time feature that could, as Adobe shows, become a standard feature for smartphone cameras and remove the need for post-processing. Details of how it works are scant, other than the fact that it uses some new algorithms to distinguish between still and moving objects. You can see it in action in this video, presented by Adobe engineer Ashutosh Jagdish Sharma.It's worth pointing out that this is a technology preview rather than a real working product, so there's no guarantee that it'll become a consumer product. But we sure hope it does.[Adobe via Peta Pixel]

Gizmodo / George Dvorsky

Ancient Mars Was Wetter and Warmer Than We Ever Realized
New data collected by the Curiosity rover shows that Mars was once quite Earth-like, featuring river deltas, lakes, and a warm climate. What's more, the Red Planet may have been able to sustain liquid water at the surface long enough for life to emerge and evolve. Late last month, NASA stunned the science world by announcing the likely presence of liquid water on Mars. The revelation was one in a series of discoveries highlighting the prominent role played by liquid water in the geologic history of the Red Planet, both in the past and today. The latest finding by NASA's John Grotzinger and his team at the Mars Science Laboratory contributes significantly to this line of thinking. Evidence uncovered by the Curiosity rover shows that ancient Mars once featured river deltas, long-standing lakes, a climate much warmer than it is today, and it could sustain surface water for surprisingly long periods time—long enough for life to have potentially emerged and taken root. The new findings were published today in the journal Science.Stacks of CluesThe notion that Mars was once able to sustain large bodies of liquid water at the surface is nothing new. What is new, however, is evidence supporting the idea that large impact craters were once capable of collecting and storing water for substantial periods of time. Unlike observations from space-based cameras, Grotzinger's team was able to leverage the power of Curiosity's on-site presence to discover basin surfaces, or clinoforms. With Curiosity right there, it's like having an actual geologist on the Martian surface.Clinoform sandstones on Mars (J. P. Grotzinger et al., 2015/Science)Curiosity has been romping around the Gale Crater looking for clues left behind in the sedimentary rocks. These tightly packed layers of rock, which formed from the steady accumulations of tiny sediment grains, provide an historical snapshot of the surface. And as we know from studying sedimentary rocks on Earth, these rocks often include evidence of life, such as fossils and microscopic biosignatures. The researchers analyzed sediments along the clinoforms, observing that—in spite of erosion—the basin surface had risen over time. This indicated to the researchers that the land had gotten higher, likely due to the steady accumulation of sediment deposits, a process known to geologists as aggradation. As Gale Crater's northern crater wall and rim gradually eroded, gravel and sand were transported southward in shallow streams. Over the course of time, these stream deposits moved progressively closer toward the crater's interior, where it transformed into finer grains downstream. In other words, the researchers discovered traces of ancient river deltas. These deltas represented the boundary of an ancient Martian lake where fine, mud-sized sediments had once accumulated.Prolonged PeriodsEvidence suggests that these individual lakes, which existed billions of years ago, were stable for 100 to 10,000 years at a time— long enough to spark and sustain life (though astrobiologists aren't entirely sure of this). Evidence for extraterrestrial life has yet to be discovered on Mars, but this latest finding shows that key ingredients were once available for microbial life to originate and evolve. Map showing the location of Curiosity's journey and key study areas (J. P. Grotzinger et al., 2015/Science)The area being studied by Curiosity required at least 10,000 to 10,000,000 years to accumulate, which means these transient lakes were likely fueled by a common groundwater table. "This intracrater lake system probably existed intermittently for thousands to millions of years, implying a relatively wet climate that supplied moisture to the crater rim and transported sediment via streams into the lake basin," write the researchers in their study.To age these transient water bodies, the researchers compared physically similar depositional systems on Earth, for which we have radiometric chronologies."These estimates are imprecise, order-of-magnitude in their quality," explained California Institute of Technology geobiologist Woodward W. Fischer to Gizmodo. "But the important thing is that we can, beyond a single snapshot in time, identify a lake on Mars to recognize that these systems were sufficiently long lived that they left a strong fingerprint in the form of a thick package of sedimentary rocks."A More Temperate Climate?Given that Mars was once able to sustain water for extended periods, it's reasonable to wonder about the Red Planet's ancient climate. Unfortunately, it's difficult to say. "We don't know exactly what the surface temperature of Mars was during that time," says University of Utah Geologist Marjorie Chan. "Many people think overall Mars was warmer and wetter."Chan says that Mars could only likely sustain that climate if the atmosphere was thicker back then."We can tell that these bodies of water had to last for a while because of how the sediment grains are sorted and laid down in multiple layers showing that the environmental conditions allowed sediment accumulation (thickness) over time," she told Gizmodo.Fischer says that all our current understandings of Martian climate can't explain why early Mars was so warm and wet, but the geology has just become much more compelling. "We don't have a great paleothermometer—so to say—for Mars at this time, but all of our observations of the sedimentary rocks show that there were river systems that moved sediment into deltas and ultimately to lakes in the crater," noted Fischer. "And that this water-driven sediment transport and deposition system was fed by a hydrologic cycle sufficiently wet that lasted for a rather substantial amount of time."Fischer likens the problem to the early days of understanding continental drift. Geologists knew that continents were slowly moving, but they didn't understand why. "It often takes observations of exceptional quality to rule out other possible interpretations, to spur serious efforts to explain a fundamental discordance between data and theory," Fischer told Gizmodo. "Mars now has that degree of discordance. There is simply something very fundamental about the climate of early Mars—and perhaps even planetary climates more broadly—that is missing from our understanding."Read the entire study at Science: "Deposition, exhumation, and paleoclimate of an ancient lake deposit, Gale crater, Mars".Email the author at george@gizmodo.com and follow him at @dvorsky. Top image: Artist's impression of what Mars may have looked like billions of years ago, by Ittiz/CC BY-SA 3,0

Gizmodo / Adam Clark Estes

Adidas Wants to 3D-Print  Running Shoes That Perfectly Fit Your Feet
What if you could walk in a store, jog on a treadmill, and walk out with a pair of shoes that are custom manufactured for your feet and gait? That's exactly what Adidas wants to do with its Futurecraft 3D project. And unlike most of the trash produced by 3D printing, the shoes look pretty awesome.Adidas teased a prototype of the new shoes which feature a personalized 3D-printed midsole and a handsome, woven upper. For Futurecraft 3D, the company is partnering with Materialise, a Belgian company with two-and-a-half decades of additive manufacturing experience. Adidas sounds serious about turning this project into the future of running shoes, too."Creating a flexible, fully breathable carbon copy of the athlete's own footprint, matching exact contours and pressure points, it will set the athlete up for the best running experience," reads a release. "Linked with existing data sourcing and footscan technologies, it opens unique opportunities for immediate in-store fittings."So that's pretty futuristic. Still, Adidas is a little late to the 3D printing shoes trend, since there are entire companies that have launched to do just that. Nike is even talking about making it possible for people to 3D-print shoes in their own homes. But there's a chance that Adidas will be the first to offer that incredible-sounding, bespoke experience. [Adidas]Contact the author at adam@gizmodo.com.Public PGP keyPGP fingerprint: 91CF B387 7B38 148C DDD6 38D2 6CBC 1E46 1DBF 22A8

Jalopnik / Michael Ballaban

Holy Freaking Crap: The Top Gear Guys' New Amazon Show Is Doing The LaFerrari, Porsche 918 And McLaren P1 Test
The new car show on Amazon starring Jeremy Clarkson, James May, Richard Hammond, just began its full day of shooting, and it's looking to be a modest affair. There appears to be just barely over 50 people participating. Oh, and also a Ferrari LaFerrari, a McLaren P1, and a Porsche 918.Read more…

Uncrate /

Ducati Diavel Carbon Motorcycle
Uncrate / Ducati Diavel Carbon Motorcycle

Gizmodo / Leah Becerra

Adobe's Photoshop Fix Is One of the Free Best Mobile Apps For Fixing Selfies
For a long time, Adobe has been a name designers and photographers could name drop to let you know they're serious. And because the software wasn't cheap and required some know-how to use it well, it usually worked. But Adobe's free new iOS app, Photoshop Fix, significantly lowers that technical barrier.Adobe's Photoshop Fix is an app built for beginners, which you might remember from a demo at Apple's September event (yeah, the kinda sexist one.) And for the past few days, I've given the app a test run. I've altered a few smiles and taken some unsightly objects out of photos while using a third-gen iPad. And Fix has been pretty impressive.But let me be clear on one point, Photoshop Fix is not a substitute for the full version of Photoshop. What it is, though, is a powerful editing tool that I'm honestly amazed Adobe is making free.Using ItOK, here's a quick disclaimer: I've been using Adobe programs since CS3 was the latest and greatest. But that didn't exactly prepare me for trying out Fix because it's so unlike any of its desktop iterations.For example, finding the tool I wanted to use to apply a certain effect took some guesswork at first. All the tools for editing line the bottom of the screen, like so:After selecting a tool, options for changing things like size, opacity or color pop up on the left. Moving your finger (or stylus) higher or lower will let you make the size of a tool you've selected larger or smaller. Choosing a color works the same way, except you get a nice spectrum to select from.With color selection, editors have the option to choose from an RGB palette for web use or CMYK for print. The app lists a short history of colors you've used before, making it easy to swap colors if you need to go back and forth a lot. Also you can save your own swatches as "themes" in your color library.The one thing I kept forgetting to do after applying an effect was actually saving it. That's because in the desktop version of Photoshop, you could quickly switch back and forth between editing tools. But in Fix, after applying one edited layer you've got to hit a small check mark/circle in the bottom right corner before the app will save your work. Old habits die hard, I guess.Overall, the app was pretty intuitive and didn't slow down, even on the iPad 3's dated A5x processor.Let's LiquifyLiquify's most useful feature is its face warping tool, and getting to it in Photoshop Fix is super easy. After hitting "liquify" from the main set of tools, there's an effect simply called "Face."The app identifies parts of a face it can alter and places small circles on those areas. Tapping a circle reveals the options for widening, shrinking, smiling and more. Tapping outside the face and then directly on the center of the face again will get you back to where almost all the face's features can be tweaked.I tried it on a blurry photo, a selfie and a high-resolution image where everything was sharp and in focus. It worked best on the high-res image, probably because features were easier for Fix to identify.There are other effects within liquify too, but when you use them on a face…Well, let's just say it all takes an ugly turn. Healing Power"Healing" is another big win for Fix, and true to its medicinal underpinning, this feature basically "heals" whatever just messed up your perfect shot. It enlists the power of few goodies from the desktop software in one tool. I decided to try fixing this image from my friend's wedding, where I had taken—what I felt was—an amazing photo of the two newlyweds walking out of the church to the wedding-mobile.Unfortunately though, their wedding photographer ruined the shot by standing behind their electric blue Cadillac. Luckily, Healing did a pretty good job of removing the pesky photog. Not perfect mind you, but good enough.Zooming out, it's not too obvious that the photo was doctored. So for Instagram or Facebook, Photoshop Fix does the job perfectly. But if I were that pesky photographer shooting the wedding, this edit wouldn't quite cut itWorth It?Yeah. It's free with an Adobe ID (which is also free if you don't have one). For hardcore Photoshoppers out there, you can also export your projects from Fix in layers to Photoshop CC for further editing, so it's a nice little tool to have in your mobile editing arsenal.As nice as that option is, the point of Fix isn't to get more serious designers editing on tablets. It's so Adobe can finally get into the apps game in a big way. And for an app to succeed on mobile, it has to be easy to use, inexpensive and somewhat useful. Also, being addictive doesn't hurt. Photoshop Fix, to a certain extent, is all of these things.The app's available today for iPad and iPhone.

TechCrunch / Sarah Perez

SOLS Lets You Buy 3D-Printed Insoles, Customized To Your Feet, Right From An iPhone App
 SOLS, a company taking advantage of 3D-printing techniques to custom print shoe insoles that help alleviate foot and back pain, among other ailments, is today making its product available directly to consumers with the launch of SOLS Flex, a modern-day alternative to Dr. Scholl's inserts which are personalized to the individual customer. SOLS previously worked with doctor's offices… Read More

TechCrunch / Kim-Mai Cutler

A Decade After Being Founded in SF, Kiva Turns Its Focus Toward Zero-Interest Loans For Bay Area Entrepreneurs
 When online donors overloaded the requests of Kiva co-founders Matt Flannery and Jessica Jackley more than a decade ago, they were targeting some of the world's poorest borrowers in places as far away as East Africa and India. But 10 years later, Kiva is shifting its focus back home with a program called "Keep the Heart in San Francisco." It's taking its longstanding… Read More

VentureBeat / Ken Yeung

Apple and Google are the world's top two most valuable brands
Consultancy firm Interbrand has released its latest listing of the world's most valuable brands, and Apple, Google, Microsoft, and IBM have placed at the top of the chart for at least the fifth consecutive year. Apple and Google remain in the top spots  –  the third year in a row that they've been in first and second position, […]
TechCrunch / Matt Burns

The Apple Watch Hermès Collection Is Now Available For Purchase
 #Fashion! The Apple Watch Hermès models are now available for purchase. But not online. These options are only sold in a handful of Apple Store and Hermès retail locations. Prices start at $1,100 for the 42mm single strap option, which is available in black and brown (noir or gauvre), and a red strap (capucine) is available in the 38mm size. The iconic Hermès double strap band costs $1,250… Read More

TechCrunch /

The Blockchain Might Be The Next Disruptive Technology | TechCrunch
TechCrunch / The Blockchain Might Be The Next Disruptiv […]

Engadget / Fast Company

Meet the electric bus that could push every other polluting bus off the road
By Adele Peters
This article originally appeared on Fast Company and is reprinted with permission.
Electric cars might be sexier. But Ryan Popple, who was an early employee at Tesla, is now convinced that electric buses are more interesting.Slideshow-324933
Proterra, the startup Popple runs, designed a sleek new electric bus that drove 258 miles on a single charge in a recent test. That's farther than most tiny electric cars can go and also farther than a daily city bus route.
That means it's ready to start to replace the hundreds of thousands of diesel buses in the country, most of which average less than five miles to the gallon and pump out carbon pollution, soot, and carcinogens like arsenic.
Because the bus saves on fuel, it's actually cheaper over a lifetime of use than alternatives, including hybrid-diesel buses or those running on natural gas. And it's something that anyone can use, democratizing the most advanced alternative transportation technology.
"We're taking a technology that's used to power $100,000 sports cars, and we're putting it into the absolute most accessible transportation asset in the country," says Popple.
Like Tesla, Proterra designed its vehicle from scratch. "I think it's important to cut ties with the legacy technology," he says. "If you tell your engineering group one of the rules they have to stick by is they have to use all the old parts from the parts bin, you're going to end up with a terrible product."
Because electric vehicles work in a fundamentally different way than something that runs on gas or diesel, the old designs don't make sense. The engine is no longer the heaviest part, and you don't have to worry about exhaust or a tank of flammable liquid. New parts—like battery packs—need to go in different places.
Some parts of the new design that were optimized for electricity also have other advantages. The bus is made from carbon fiber so it's ultra-lightweight, so the battery system doesn't have to be as big. But because it isn't made of metal, it also doesn't rust and lasts longer on the road. The weight is distributed more evenly than on a regular bus, so it's also better at acceleration and turning.
It's even easier to manufacture. "Long term, we have a huge advantage over steel bus manufacturers," Popple says. "They're building buses like you'd build a house. They build a steel frame, they rivet things onto it. At our factory, we take in a composite body just like an aircraft fuselage."
An earlier model of the bus, designed for airports or other short routes, only went 30 miles on a charge; a special battery inside could recharge in just 10 minutes. The new version uses the same technology that cars like Tesla use for long-range storage.
In the recent test, the company was hoping that the new bus would drive 200 miles on the track. But it did more than 50 miles extra, and the designers say it will keep improving. "The next milestone I think we'll hit is 300," says Popple.
In real conditions—loaded with passengers, on rough roads, and different weather—it won't go as far. But it only needs to go about 130 miles to cover an average bus route. Then the bus can charge at night. It's also designed to plug into the fast chargers that cities may have already installed along some routes.
"We think we've now hit the range that really removes any sort of range anxiety," Popple says. "There's no physical reason why you couldn't deploy zero-emission, quiet, high-tech buses."
As the battery technology improves, cities can swap in upgrades. The first buses will be sold next year to Foothill Transit, which runs routes in Southern California. Five or six years later, by the time the batteries need to be replaced, the replacements may have a range that's 100 miles or more better.
Popple is convinced that every bus will eventually run on electricity, and the question is just how soon that can happen.
"The business case works today for replacing diesel with electric, but the scale of the problem is so big," he says. "There are diesel bus companies that build 50 buses a week. We can get there—Tesla grew from building a couple cars a week to today a hundred or 200 cars a day. We know technology companies can scale faster than anyone ever expected."
Right now, he talking to a number of U.S. transit agencies. In five years, he hopes he can reach all of them. "We want to talk to that last agency that's about to buy that last set of diesel buses," he says.
He's most excited about the fact that the bus brings clean tech to everyone, rathern than making it a luxury item. When the oil industry recently rolled out a PR campaign fighting higher gas prices in California—saying that it would hurt lower-income families—Popple started thinking that the argument needed to change.
"I don't know why we're encouraging people to buy cars," he says. "It's a terrible investment, you're exposed to oil prices, you have insurance costs. What we should be doing is putting out low carbon mass transit, and helping people get back to work for pennies a day as opposed to dollars."
[All Images: via Proterra]
More from Fast Company:
Why Sweden Is Shifting To A 6-Hour Workday
Fukushima Four Years After The Nuclear Disaster Is A Post-Apocalyptic Wasteland
A Universal Basic Income Is The Bipartisan Solution To Poverty We've Been Waiting For

Gizmodo / Maddie Stone

Elon Musk Clarifies His Plan to "Nuke Mars"
Remember a few weeks back, when Elon Musk explained how we ought to nuke Mars to warm it up? Well, the billionaire was really just speaking off the cuff, and so during a SolarCity launch event in Times Square yesterday, he decided he ought to clarify.The founder of SpaceX doesn't want to nuke the surface Red Planet. He wants to use fusion bombs more powerful than any explosives we've ever built to blast the sky every few seconds, creating a temporary "sun" over each pole. "What I was talking about," said Musk, "was having a series of very large, by our standards, but very small by calamity standards, essentially having two tiny pulsing suns over the poles. They're really above the planet. Not on the planet."Every several seconds," Musk continued "send large fusion bombs over the poles. A lot of people don't appreciate that our sun is a giant fusion explosion," he added, to a reportedly silent audience. What Musk keeps trying to explain here is a scheme for heating up the surface of Mars quickly, in order to make the planet hospitable to plant life. There's a lot of carbon dioxide locked up in Mars' poles as dry ice, and CO2, as we know, is a powerful global warming agent. If we release enough energy over the poles, we might just be able to send all that CO2 skyward, warming the atmosphere enough to kickstart a positive feedback loop and a runaway greenhouse effect. (Check out my detailed explainer on Martian terraforming here).In the end, however, the billionaire's attempts to explain Martian terraforming to the masses seem to only be solidifying his mad supervillian image. For now, it might be best if Musk stuck with crashing rockets into the ocean.[Mashable]Follow the author @themadstone

TechCrunch /

Tesla's Model X Has A Bio Weapon Defense Mode Button (Seriously) | TechCrunch
TechCrunch / Tesla's Model X Has A Bio Weapon Defense M […]

TechCrunch /

Tesla's Model X Has A Bio Weapon Defense Mode Button (Seriously) | TechCrunch
TechCrunch / Tesla's Model X Has A Bio Weapon Defense M […]
Gizmodo / Chris Mills

The New Version of OS X Arrives Today, and You Should Probably Update
OS X El Capitan is officially arriving on the interwebs today, complete with a pretty new background picture, and a boatload of new features. If you've got a compatible Apple computer (which you probably do), you should get ready to download. http://gizmodo.com/hands-on-with-…The best news about El Cap is that it's free, and your MacBook probably supports it. If you are running Yosemite (or actually, any version of OS X since Mountain Lion), you're good to go. You don't even need to be on Yosemite — you can update from older versions too. The complete list of compatible machines looks like this: MacBook (13-inch Aluminum, Late 2008), (13-inch, Early 2009 or later), (12-inch, Early 2015)MacBook Pro (13-inch, Mid-2009 or later), (15-inch, Mid/Late 2007 or later), (17-inch, Late 2007 or later)MacBook Air (Late 2008 or later)Mac Mini (Early 2009 or later)Mac Pro (Early 2008 or later)iMac (Mid-2007 or later)However, to use some of the cooler OS X features like Airdrop and Handoff (which appeared in Yosemite), you'll need to be running a machine from 2012 or later. While Apple has officially confirmed that the update is going to land today, September 30 in the Year Of Our Lord 2015, we don't have a time. But, previous software updates have hit at 1PM Eastern/10AM Pacific, so that's as good a time as any to start hitting refresh. When the update becomes available, you just need to go to the App Store and grab the updater. Make sure you've got a little spare drive space, and a good internet connection: the installer is 6GB. If you want to start anew, you can download the installer, create a bootable USB drive, and install from that; otherwise, just follow the installer's instructions, and make sure you have an hour or so of free time to kill. And, as ever, remember to back up first: shit happens.

TechCrunch / Connie Loizos

Elon Musk Says Tesla Cars Will Reach 620 Miles On A Single Charge "Within A Year Or Two," Be Fully Autonomous In "Three Years"
 Tesla CEO Elon Musk sat down with a Dutch TV show last week and had some interesting predictions to share.
Asked, for example, when he thought the company could produce a car that can "break 1,000 kilometers" (or 620 miles) on a single charge, he said his guess would be "within a year or two," adding, "2017 for sure." Read More
TechCrunch / Romain Dillet

Apple Sells 13 Million iPhones In Opening Weekend, Or 3,000 iPhones Per Minute
 Apple just announced that it has sold 13 million iPhone 6s and iPhone 6s Plus devices over its first weekend. It's a new record for the company as it sold 10 million units last year, and 9 million units in 2013. Read More

Techmeme /

Uber announces UberEVENTS, letting event hosts pre-pay for rides for guests, starting in New York (Megan Rose Dickey/TechCrunch)
Megan Rose Dickey / TechCrunch:
Uber announces UberEVENTS, letting event hosts pre-pay for rides for guests, starting in New York  —  Uber Has A New Pre-Paid Ride Service Called UberEVENTS  —  Uber just announced UberEVENTS, a new service for event organizers to pre-pay rides for their guests.

Techmeme /

Oculus partners with Netflix, Hulu, Twitch, Vimeo, Lionsgate, and 20th Century Fox to provide content for Gear VR and Oculus Rift (Ben Gilbert/Tech Insider)
Ben Gilbert / Tech Insider:
Oculus partners with Netflix, Hulu, Twitch, Vimeo, Lionsgate, and 20th Century Fox to provide content for Gear VR and Oculus Rift  —  You can watch Netflix in virtual reality starting today  —  Netflix is heading into virtual reality.  —  The streaming giant is partnering …

Gizmodo / Casey Chan on Sploid, shared by Casey Chan to Gizmodo

10 awesome bloopers that actually made it into the final cut of the movie
There is so much preparation that goes into a movie and so many takes captured of any given scene and so much work that goes into the camera work and so much practice for the performances but yet, things don't always go as planned. Mistakes happen, lines are forgotten, and bloopers are created. But sometimes those happy accidents end up being better than what the filmmakers originally intended. Here are 10 movie bloopers that ended up in the final cut courtesy of Screen Rant.SPLOID is delicious brain candy. Follow us on Facebook, Twitter, and YouTube.

TechCrunch / Fitz Tepper

Facebook's Ad Chief Boz Announces "Click To Message A Business" Ads
 Today at TechCrunch Disrupt SF 2015, Facebook ad chief Andrew "Boz" Bosworth sat down with Josh Constine to discuss the state of advertising on the social network.
Boz started by discussing Instant Articles and emphasizing how the feature was built to improve the user experience of traditionally waiting 6-8 seconds for content to load. Read More

Gizmodo / Kelsey Campbell-Dollaghan

Apple's Electric Car Could Ship Within the Next Five Years
Apple's electric vehicle project, once a blurry rumor, is coming into increasingly clear focus. A major scoop from the Wall Street Journal today gives us details about the car's team, manufacturing, and a ship date–of 2019.The sources of the Wall Street Journal's Daisuke Wakabayashi are anonymous—he citied "people familiar with the matter"—but Wakabayashi has already given us most of what we know about the project. His sources say Apple is not only accelerating work on its car, but that car could hit the market as soon as 2019. The company has given the so-called Project Titan team a mandate to triple in size, which would put the team at 1,800 employees based on its current 600-member-strong size. What still isn't clear is whether Apple plans to manufacture the car itself, which would represent a shift for the company, which normally contracts out the actual making on its devices. There are many unanswered questions about Apple's automotive foray. It isn't clear whether Apple has a manufacturing partner to become the car equivalent of Hon Hai Precision Industry Co., the Taiwanese contract manufacturer that builds most iPhones and is known by the trade name Foxconn. Most major auto makers build and run their own factories, but that hasn't been Apple's strategy with iPhones or iPads. Contract manufacturing in the auto industry usually is limited to a few niche models.But back in February, Wakabayashi pointed out that Apple is one of the few companies on Earth with the cold, hard cash to do it. One not-altogether-surprising detail of the report is that the first iteration of the vehicle won't be totally autonomous. That's no surprise, given the ship date cited–another detail that the WSJ is careful to hedge, pointing out that this terminology could simply represent the finalization of the product, rather than an in-store sell-by date; what's more, "there is skepticism within the team that the 2019 target is achievable." So we've got plenty of caveats to these specifics–but Wakabayashi's report isn't the only new evidence we've got about the project. Over the past few months, we've seen evidence of major movement happening on Project Titan, and just a few days ago, reps from California's DMV said they had met with Apple about the project. Apple's car is coming–the question, now, seems to be when. [Wall Street Journal]Contact the author at kelsey@Gizmodo.com.

theCHIVE » theCHIVE / Martin

Is masturbation good for you? AsapSCIENCE says yes!! (10 Photos & Video)
theCHIVE » theCHIVE / Martin Is masturbation good for y […]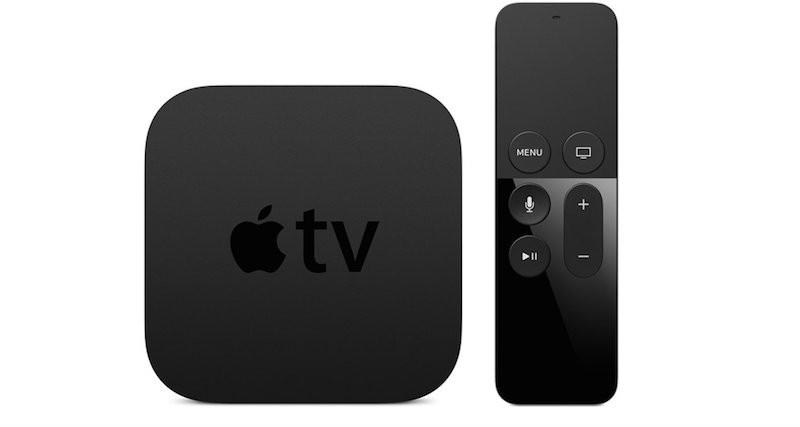 Gizmodo / Chris Mills

Apple TV Games Will Have to Work With the Siri Remote
Apple's upcoming set-top boxes will support third-party controllers for gaming, which is good news for anyone (everyone) who doesn't like gaming with a touchpad. But that still doesn't mean you should expect hardcore games from your Apple TV. In the App Programming Guide for tvOS, Apple outlines requirements for game developers — including, unfortunately, a requirement that all games work with the Siri Remote:Your game must support the Apple TV remote. Your game may not require the use of a controllertvOS games that support controllers must support the extended control layout. All controllers for tvOS are nonformfitting extended controllersGames must be playable using standalone controllers. If you support an extended controller, the game must be playable solely with that controller.The policy is understandable: Apple doesn't want people downloading games that they then can't play, because they don't have the right controller. But equally, it's limiting if every game has to be controllable with a touchpad. [9to5Mac]
Uncrate / Jaguar C-X75

theCHIVE » theCHIVE / Ben

Bask in the brilliance that is Louis C.K. (29 Photos)
theCHIVE » theCHIVE / Ben Bask in the brilliance that i […]

Uncrate /

Ducati Monster 1200 R Motorcycle
Uncrate / Ducati Monster 1200 R Motorcycle

Porsche Mission E Concept | Uncrate /

Porsche Mission E Concept | Uncrate
Porsche Mission E Concept | Uncrate / Porsche Mission E […]
TechCrunch /

Apple's Moment On The Catwalk Is Here | TechCrunch
TechCrunch / Apple's Moment On The Catwalk Is Here | Te […]
TechCrunch /

Apple Introduces The iPhone 6s And iPhone 6s Plus | TechCrunch
TechCrunch / Apple Introduces The iPhone 6s And iPhone […]
Uncrate / Bentley Bentayga
TechCrunch / Sarah Perez

Ahead Of WatchOS 2.0 Unveiling, Developers Built Nearly 11,500 Apple Watch Apps
 Ahead of today's Apple event, where it's expected the company will officially introduce the next version of Apple Watch's software, watchOS 2.0, among other things, app store analytics firm App Annie has released new data on the status of the Watch App Store today. Specifically, the company finds that there are now 11,469 Apple Watch apps live in the iOS App Store.… Read More
Gizmodo / Kelsey Campbell-Dollaghan

The iPhone's New 3D Touch Is the Future of Apple User Interaction—Here's How It Works 
It's official: The new iPhone 6S will have force feedback. But the new feature, called 3D Touch, won't be quite like any other haptic feature Apple has used before.While a few Apple products and competing smartphones have featured forms of force feedback before, make no mistake: Apple throwing the weight of the iPhone behind this emerging form of interaction is a big deal. It's "unlike any experience you've ever seen in an iPhone," said Schiller, also calling it "profound and new."So what, exactly, does that mean?What You'll See and FeelHere's what we know about this new feature from the user's perspective. 3D Touch adds two new distinct levels of interaction to your fingers. There's a "peek" and a "pop," each of which will activate discrete modes of functionality. The peek is the one you'll probably use the most. It opens up a preview-style window into whatever you're touching, be it a link to a website or a map. Pop lets you actually go to that content. Together, the idea is to make the way you interact with your phone far simpler and far faster, cutting away excess taps.The first use case Craig Federighi gave us was the email inbox. You can "peek" at an email to see the content, but if you press deeper—a "pop"—to really open it. Peek will also open up content like Safari pages and flight information, right within the "peek."Another example: Within Maps, you can use peeks and pops to drop pins, grab directions, and other direct routes to functionality within the app.Third party app developers will be able to leverage 3D Touch too. Instagram, one example onstage today, lets you "peek" at a photo in your Explore tab without fully opening them, or pop into the full post. Each of these interactions will be accompanied by haptic feedback—little vibrations that let you know what you're doing on the screen.What's Inside Having secondary and tertiary forms of touch on such a small screen is a risk—it could easily confuse some users, and if it isn't consistent, it could be a massive headache for everyone. That's why the hardware matters so much.First the glass screen, which like all screens, bends and deforms on a microscopic level when you tap it. According to Jony Ive, the system interprets the force of your fingers by measuring the distance between the glass and the phone's backlight, using a layer of capacitive sensors that are embedded against the backlight of the phone itself. When you press the screen, the super-sensitive capacitors can actually measure the "microscopic" change in distance between the glass and the backlight.So 3D Touch is basically just measuring how much your taps (whether hard, enraged, my-flight-just-got-cancelled taps or calm, slight, I-just-woke-up-and-am-browsing-Instagram taps) are displacing your phone's screen.Now for the hardware that provides the feedback.Those buzzes come from an embedded haptic actuator—or as Apple has rebranded it, the "Taptic Engine"—which is similar to the one that provides vibrations in the Apple Watch. This is essentially just a linear actuator, which creates a single buzz with each firing, but this one is very, very fine-grained. Ive says that it only requires a single oscillation to reach full power, compared to the ten oscillations that your current phone probably needs to produce a vibration.Translation: This engine can provide force feedback very, very quickly—and stop it just as fast.Together, both of those hardware features are meant to create a more deft form of user interaction using haptic feedback. When you peek, your finger will get a response buzz of 10 milliseconds. A longer look will gain you 15 millisecond buzz. Presumably, over time, those haptic responses will get more varied and diverse. Theoretically, a finer actuator could be programmed to provide customized and detailed responses—likewise, we may see the capacitor layer of the 6S get more sensitive and provide even more new levels of touch interaction.And that's why Apple using haptic feedback matters: More than anything else, this company is a heavyweight of hardware design. The smallest details of these new nuts and bolts inside your device, which you'll never actually see, have been refined and refined again in a way that most companies can't afford. Those tiny hardware details matter. Apple wasn't first with haptic, but with its hardware and manufacturing expertise, it's trying to be the best.Contact the author at kelsey@Gizmodo.com.
Uncrate / Rolls-Royce Dawn
TechCrunch / Josh Constine

Periscope Is Secretly Building An Apple TV App
 Periscope is developing an app for the new Apple TV, according to multiple sources. It will allow users to watch livestreams on their television that are broadcasted from Twitter's Periscope app. You could consider it a coming of age moment, considering the acquired startup's website is Periscope.tv Tomorrow, Apple will unveil an upgraded Apple TV set-top box that includes an Apple… Read More
9to5Mac /

iPad Pro: 'Monster screen' runs full-sized side-by-side apps, LTE models, keyboard + stylus separate | 9to5Mac
9to5Mac / iPad Pro: 'Monster screen' runs full-sized si […]
Gizmodo / Kate Knibbs

Report: Apple Rejected Justice Department Demands for Encrypted iMessages
The fight between law enforcement and tech companies about encryption and privacy is getting nastier than ever. According to a report from the New York Times, the Justice Department obtained a court order for real-time messages between suspects using iPhones to communicate, but Apple didn't comply. The Times reported on the "standoff" between Apple and the DOJ over encrypted iMessages: Government officials had warned for months that this type of standoff was inevitable as technology companies like Apple and Google embraced tougher encryption. The case, coming after several others in which similar requests were rebuffed, prompted some senior Justice Department and F.B.I. officials to advocate taking Apple to court, several current and former law enforcement officials said.The fight between Apple and the DOJ hasn't come to a lawsuit yet, but tensions have been high for a while. In the past, the DOJ has tried to use the All Writs Act, an antiquated law from the 18th century to force Apple and other companies to comply with requests for users' data.In some cases, Apple can't comply even if it hires a team of law enforcement superfans: Encryption on phones and tablets running Apple's newer (iOS 8) software means that the company can't access password-protected data, whether or not there's a search warrant. In the case this summer, the Times reports that Apple did eventually turn over certain stored iMessages it was able to access through the cloud, but it wasn't the real-time snooping the government wanted. This is another chapter in an unfolding and likely long-term fight, and Apple's not the only tech company at odds with the government and law enforcement over who gets to see data. Microsoft is currently in a similar legal battle with the DOJ. Image via AP

Techmeme /

Snapchat now draws 4B daily video views, putting it on par with Facebook, and doubling its views in just 3 months (Los Angeles Times)
Los Angeles Times:
Snapchat now draws 4B daily video views, putting it on par with Facebook, and doubling its views in just 3 months  —  Snapchat's video push clicks with users  —  Snapchat's aggressive push into curated video appears to be paying off.  —  The social media app, popular with young users …
Techmeme /

New iPhone 6S/6S Plus to retain same storage tiers as iPhone 6: 16GB, 64GB, and 128GB, despite 4K video, increased photo resolution, and other improvements (Mark Gurman/9to5Mac)
Mark Gurman / 9to5Mac:
New iPhone 6S/6S Plus to retain same storage tiers as iPhone 6: 16GB, 64GB, and 128GB, despite 4K video, increased photo resolution, and other improvements  —  Apple Event: New Apple Watch bands, 16GB iPhones confirmed with 7000 series aluminum  —  Starting with the iPhone 3GS …

Uncrate /

Aston Martin DB9 GT Bond Edition
Uncrate / Aston Martin DB9 GT Bond Edition
Poop Fiction / Poop Fiction

theCHIVE » theCHIVE / Mac

Key & Peele's Neil deGrasse Tyson spoof is out of this world (Video)
theCHIVE » theCHIVE / Mac Key & Peele's Neil deGra […]

Uncrate /

Peugeot Fractal Concept
Uncrate / Peugeot Fractal Concept
9to5Mac /

Apple TV 4 hardware revealed: A8 chip, black remote, 8/16GB storage, same ports, no 4K | 9to5Mac
9to5Mac / Apple TV 4 hardware revealed: A8 chip, black […]
9to5Mac /

iPad Pro planned for Sept. 9 debut with iPad mini 4; October pre-orders, November launch | 9to5Mac
9to5Mac / iPad Pro planned for Sept. 9 debut with iPad […]

Gizmodo / Chris Mills

A Clever Google Algorithm Could Make 4K Video Half the Size
Viewers of Silicon Valley will appreciate the earth-shattering importance of compression algorithms. To most everyone else, it's a geeky bit of math that's of no particular interest. But when Google promises an algorithm that can cut the bandwidth needed to stream a video in half, things get a little more interesting. In an interview with CNET, Google engineering product manager James Bankoski laid out the details of the upcoming VP10 codec, the successor to the VP9 codec that is already making your YouTube sessions go better. Among a whole bevy of performance improvements is the headline feature: more efficient compression, so that a 4K video file is half the size compared to VP9. http://gizmodo.com/why-you-should…Google is hoping to have the VP10 standard up and running by the end of next year; after that, it's up to other hardware and software companies to integrate the (free) codec into their products. The fact that Google's codec is free-to-use will likely give it a leg up in the world: rival codecs, like the H.264 alternative favored by Apple, charge device manufacturers a small fee ($0.60) for every H.264-compatible device they ship. [CNET]Contact the author at chris@gizmodo.com.

Gizmodo / Darren Orf

Nest's Got a New Thermostat
It's been quite the four-year journey for Nest Labs, launching two big smart home gadgets and eventually drawing the eye of Google in January of 2014—and it all started with the Nest Learning Thermostat. Today, Nest Labs, now under the Alphabet umbrella, is announcing the 3rd generation of the thermostat that started it all.Technology is filled with all kinds of rumors and speculation — real and fabricated. BitStream collects all those whispers into one place to deliver your morning buzz.Looks can be deceiving, especially since the new Nest looks damn similar to the two before it, but it comes with new capabilities that make it a true successor. For one, the thing is 40 percent bigger and with a sharper display. But the real addition is a new feature called "Farsight." Before, Nest's small profile and lower resolution meant you needed to be about three feet away to see what was on the screen. Now, Nest promises "across the room" viewing, so you don't have to squint to see what your thermostat is up to. "Furnace Heads Up" is another new feature that will run a kind of diagnostic on your heating system twice a year to make sure it's running properly. This will also make its way to the first and second generation thermostats.That's about it. Maybe the most exciting news out of all of this is that the second generation thermostat will drop 50 bucks to $200 (while supplies last) and the new one adopts the old $250 price. If you want to get started on a smart home, now might be the time. Apple Strengthens Its AR Future: You know Hololens? Microsoft face-puter that's one-part prototype and one-part pure future? Apple just pulled one of its top engineers, suggesting that it might finally start taking AR and VR seriously. Apple has AR-like features planned for Maps in iOS 9, but these next-level hires would suggest more could be on the way. [9to5Mac]Remember When Microsoft Had Phones?: Microsoft hasn't had a flagship Windows Phone in quite awhile, but finally the time is nigh. According to Nokia Poweruser, Microsoft is gearing up to launch the Lumia 940 and 940XL along with the Band 2 and Surface Pro 4 on October 19th. Now that Windows 10 software is out there, let's get some MS hardware to run it. [Nokia Poweruser]Why Apple, why: According to a leaked user information sheet, Apple will keep the 16GB model of the iPhone for at least one more year. This seems even more ludicrous than last year because new rumors suggest that the new iPhone camera will be able to shoot in 4k. 16GB? Forgettaboutit. [Cult of Mac]What You Might Have Missed on GizmodoApple TV Rumor Roundup: Everything We Think We KnowAmazon Prime Is About To Get WorseAshley Madison Code Shows More Women, and More BotsThe Steve Jobs Documentary Apple Doesn't Want You to SeeNASA Just Sealed Six People In a Dome For a Year to Practice Mars

Re/code /

Wikipedia Blocks Nearly 400 'Black Hat' Accounts for Shady Editing | Re/code
Re/code / Wikipedia Blocks Nearly 400 'Black Hat' Accou […]

TechCrunch / Connie Loizos

Reserved Tesla's Top-Line Model X SUV? You Can Start Customizing It Now
 If you reserved a "Signature Series" Model X,  the $132,000 version of Tesla's new crossover SUV, you can start modifying it to your heart's delight. Earlier today, the company began opening up the ordering process, enabling early adopters to pick out their interior and exterior colors, and to throw all kinds of add-ons into their respective shopping carts, including… Read More

Gizmodo / Adam Clark Estes

McDonald's Will Serve Breakfast All Day, Thanks to Kitchen Upgrades
It's been just over two years since Gizmodo wondered publicly why McDonald's didn't serve breakfast all day. And that was already years after hungry citizens everywhere wondered why they could eat Egg McMuffins for dinner. Now, McDonald's has heard our call: All day breakfast will be available across America on October 6.So why didn't McDonald's do this years ago? Well, pushing breakfast items past the traditional 10:30am cutoff requires a bit of kitchen shuffling, and there's invariably some risk involved in asking staff to prepare more types of food at the same time. It's now a risk that McDonald's franchise owners are willing to take since they've agreed to rollout the new all day breakfast at over 14,300 restaurants in the United States. Because the consumer is always right."This is the consumers' idea. This is what they want us to do," McDonald's USA President Mike Andres told the press. "That's why I think this could be the catalyst for our turnaround."Exactly how they'll pull this off with kitchens that have been designed to handle breakfast and primetime separately is key to making that turnaround happen. Any given McDonald's restaurant is a fine-tuned machine with each gadget doing a very specific task. Naturally, in order to streamline the new combined process, new gadgets will be required. The Wall Street Journal offers this toaster example:Operators also needed new toasters, because existing units can only be adjusted to warm either hamburger buns or muffins, which toast at different temperatures. Now, most restaurants are being outfitted with two toasters connected together that can toast both buns and muffins at the same time.And yes, it will cost money:Altogether, the investment can range from $500 to $5,000 per restaurant, depending on what equipment franchisees already have, a McDonald's spokeswoman said. Many franchisees have already installed the new equipment.The radical but welcome change in operations comes as McDonald's is trying to restore its relevance in a world that starving for anything but fast food. The Big Mac slingers have been dealing with declining sales for years, and despite efforts to wow us with fancy touchscreen technology and cursing Happy Meal toys, McDonald's has continued to suffer. So it started testing all-day breakfast at select locations earlier this year, and now the chain is giving customers what they want. And you believe you'll be able to eat a McGriddle for dinner in a little over a month?![Wall Street Journal]Image via Flickr

Gizmodo / Alissa Walker

Google's Logo Killed Serifs Because Serifs Had It Coming
Google debuted a serif-free logo today—the first real change to its logo since 1999. And although it's much prettier than the 16-year-old wordmark, the company claimed it was more about functionality than looks: The Google logo has become more and more problematic throughout its existence, and it had everything to do with those serifs.First, a quick primer on serifs: The text you're reading right here, has serifs, the tiny decorative lines attached to the edges of many of the letters. They help your eyes with readability when you've got a lot of text. But serifs are not as useful on text that needs to be shown at many different sizes, like, um, logos. Here's the before and after of Google's logo. See the serifs disappear?So if you watch the evolution of Google's logo in this video, it's all serif for 17 years. You can see it getting simpler and simpler, but through mostly stylistic decisions. First, that so-90s inflated balloon type. Then the Y2K-era version with the beveled edges. Then the same logo, flattened, thanks to Google's own Material Design language evangelizing flat design.But after a tiny tweak a year ago, it was clear the designers were kinda stuck. Google's logo had a big problem.Serifs don't scaleFirst and foremost, scalability. Google's old logo did not shrink well. A serif-y "Google" with all those nubbins is not going to be readable at small sizes, for the same reason that Helvetica sucks for screen text. The spindly letterforms start to disappear, and when it's really tiny, it's essentially useless. The G almost turns into a C. The l looks like i. Coogie!Old favicon (it looks like an 8!) and the new sans serif G, which looks like a G even at half the sizeThis is the same problem that many logos have on smartphone and smartwatch screens, of course, so designers make a version of the wordmark that's just a single letter, known as a favicon. Google had a blue lowercase serif "g" for just these occasions, but it had the same problems as the wordmark (nubbins, spindly). Now, the new singular primary-colored capital "G" will be used as a favicon, and different applications (Google+, Google Maps, etc.) each have their own customized G:Old serif Google Plus (what the hell is that half-g?) and the new Google Plus logoAgain and again, you'll see—serif begone.Serifs suck up bandwidth So the new sans serif G favicon takes care of the scale issue. But the logo itself—the wordmark—still needed to be fixed. When viewed at low resolution, the logo started to degrade in the same way. Google actually has known this for years and had even implemented a workaround for their own identity. Those using low-bandwidth connections would see not the image version of the logo but a close text approximation. Well, not even that close!Instead of giving their low-bandwidth users a crappy experience, a choice was made to not only redesign the logo but also generate a new logo using a vector-based file type called a Scalable Vector Graphic (SVG), which was populated across the company for consistency. SVG is the best file format for logos; it's the way all logos will appear soon. But Google's designers also claim that without the serifs, the new logo was a smaller file size, meaning it can be viewed just fine by Google's low-bandwidth friends:Losing the serifs is a big part of makes Google more accessible to all users, writes the Google Design team. No more giving the low-bandwidth users the short end of the typography stick:This helps us make the design pixel perfect everywhere it's used, and it allows us to optimize these assets for size and latency, including building a special variant of our full-color logo that is only 305 bytes, compared to our existing logo at ~14,000 bytes. The old logo, with its intricate serifs and larger file size, required that we serve a text-based approximation of the logo for low bandwidth connections. The new logo's reduced file size avoids this workaround and the consistency has tremendous impact when you consider our goal of making Google more accessible and useful to users around the world, including the next billion.So that last part sounds a little BS. Google has been busy pushing its "next billion" agenda with tools for people with connectivity issues, like optimizing websites for text and offline browsing capabilities for videos and maps. It sounds humanitarian—and it has great intentions, I'm sure!—but it is all just a plan to get more Google products into more hands in more emerging economies, of course.Is redesigning the logo really just so the next billion can have the same experience as the current billion (which I'm pretty sure no one really cared about)? It's also reminiscent of when Facebook simplified its logo ever so slightly (and they also like to make these kinds of "next billion" announcements).So… are serifs over?But Google could have simply redrawn the serif typeface as an SVG, right? Did they really need to shave off the serifs from a performance perspective? I asked designer Khoi Vinh, who recently joined Adobe as Principal Designer. He sees it as yet another example of Google's engineering-driven decisions."I think part of what Google, as a massive organization populated by incredibly smart people (read: nerds), needs to do in order to make a big subjective shift like this is to root it in objective benefits," he says. "So what makes sense to an engineer when you're redoing a logo? You'll save time and bytes."Remember that story from a few years back about Google testing 41 shades of blue for its search bar, and going against the recommendation of its designers because a certain blue was deemed more clickable by the data? This is a more advanced version of that, says Vinh. "I frankly think that if they went with a more gut instinct approach it would have been fine," he says. "But the bigger story about Google and design for the past several years—since Larry Page took over—has been if they can retrofit design into their org. This is a great example of how they grok design."Yes, Google is taking great strides to embrace design—the designers talk about how these choices fits into the Material Design ethos, Google's larger push for making design more robust—but they still have to rationalize all of it with data.Still, there's something to be said about serifs and readability. Is the age of the serif logo over? Why would a company add the typographical equivalent of bells and whistles when those superfluous spindles will have to be shed eventually for screen optimization? We've seen the same changes happening in other tech logos, especially the ones that will need to be summoned on a smartphone or smartwatch: simpler, streamlined, always sans serif.But Vinh doesn't think serifs will ever be completely gone. "Serifs are sort of like men's neckties. Movies have long predicted their demise because in the future everything would be about efficiency," says Vinh. "But they never go away, because they remind us that we're human."Follow the author at @awalkerinLA

Jalopnik / Michael Ballaban

The Tesla Model X Does 0 To 60 MPH In 3.2 Seconds, Costs Over $100,000
The Tesla Model X is on the way, and though the electric car company hasn't "officially" released any information yet, a huge amount of news just dropped courtesy of the Tesla website. It's going to get 240 miles on a charge, hit 60 MPH in 3.2 seconds, and come with those sweet , sweet doors.Read more…
9to5Mac /

Apple TV 4: Gaming and Siri will be major focuses, expect Bluetooth game controllers + enhanced wireless | 9to5Mac
9to5Mac / Apple TV 4: Gaming and Siri will be major foc […]

theCHIVE /

Elon Musk's tips for success (11 Photos) : theCHIVE
theCHIVE / Elon Musk's tips for success (11 Photos) : t […]

theCHIVE » theCHIVE / Martin

They don't get cuter than Celeste Desjardins (38 Photos)
theCHIVE » theCHIVE / Martin They don't get cuter than […]
TechCrunch / Matthew Panzarino

Apple Is About To Lay Down Its TV Cards
 A new Apple TV is on the way, though, and it could move the needle in more than one industry. According to information I've been able to compile from multiple sources, Apple is about to lay down its cards.
Some of the nuts and bolts are already out there, but no one is really talking about how they fit together. Let's talk. Read More
TechCrunch / Natasha Lomas

Apple Patents Earbuds With Noise-Canceling Sensor Smarts
 Apple continues looking at ways to improve its earbuds — including potentially ditching the iconic white cables which had such a starring role in iTunes ads, back in the day. According a patent published this week, Cupertino is eyeing up making wireless earbuds which also incorporate bone-conduction technology in order to improve voice communications. Read More
Gizmodo / Darren Orf

The iPhone 6s' Biggest Upgrade Is All About That Camera
The iPhone 6s seems to be a boring upgrade as far as aesthetics go. Surprise! It's going to look almost identical to the year-old iPhones already out there. But as we approach ever closer to that September 9 Apple event, more leaks are fleshing out what exactly the 6s is going to deliver on the inside. And it looks like it's all about that camera.Right now, the iPhone 6 has an 8-megapixel camera with no ability to shoot video in 4k. That last fact is quite the bummer for a smartphone in 2015. But according to 9to5Mac's Mark Gurman, Apple's going to change that with the iPhone 6s by adding 4k recording along with an improved 12 megapixel sensor. Gurman also says that the front-facing camera will get some attention with a better sensor for FaceTime recording and selfies, and that the camera app will be updated so that the screen flashes white when you take a picture. This refutes earlier rumors that the iPhone 6s camera would have a separate LED flash on the front. The front camera may also receive panoramic selfies and slow-mo 720p video as well.Apple's next iPhone will likely come with lots of other neat additions like Force Touch and a faster A9 processor, but it's the camera that's getting the most attention. It's one of the biggest upgrades to the iPhone's camera in years and will most likely be the main focus of Tim Cook and company's chat in Cupertino in a few weeks time. [9to5Mac]

TechCrunch / Connie Loizos

Tesla's Model S P85D Just Broke Consumer Reports' Ratings System, Scoring 103 Out Of 100
 Well, this is something you don't see every day. According to a new report out of Consumer Reports, the Tesla Model S P85D,  all-wheel-drive electric sedan, performed "better in our tests than any other car ever has, earning a perfect road-test score." Actually, it did better than that, scoring 103 points in a scoring system that, "by definition," doesn't… Read More

Gizmodo / Maddie Stone

Stephen Hawking's New Theory on Black Holes is Fantastically Insane
Black holes have a rap for being hopeless vortexes of destruction, but what would really happen if you fell into one? According to Stephen Hawking, you might end up in another universe.That's the celebrated physicist's latest answer to the so-called "information paradox" — the conundrum that black holes appear to swallow matter, which, according to the laws of quantum mechanics, is totally batshit insane and not possible. At a public lecture in Stockholm this week, Hawking offered these comforting words to any would-be deep space travelers: "If you feel you are in a black hole, don't give up. There's a way out." According to Hawking's new theory, described in a blog post by the KTH Royal Institute of Technology, there are two ways this terrible situation could end: One, you become permanently stuck in a 2 dimensional hologram on the black hole's edge (shitty, brah). Two, you bust right through into another universe."The existence of alternative histories with black holes suggests this might be possible," Hawking said. "The hole would need to be large and if it was rotating it might have a passage to another universe. But you couldn't come back to our universe."Personally, I'm pretty okay with this turn of events. Sure, winding up in some other universe where the laws of physics are different and all the bonds between all the atoms in your body suddenly break would really suck, but I'll still take that over getting compressed into an infinitesimally small spec of mass for the rest of eternity.[KTH via The Guardian]Contact the author at maddie.stone@gizmodo.com or follow her on Twitter.Top image: Artist's concept of a black hole, via Wikimedia

TechCrunch / Josh Constine

Facebook Goes Nuclear On The Messaging War With Its M Assistant
 All messaging apps are the same no more. A few years ago, there were few differences between SMS and a slew of chat apps like WhatsApp, WeChat, Kik, Line, KakaoTalk and Facebook Messenger. But each have slowly defined themselves differently, whether through simplicity, connections to businesses, media, stickers, games, location, and other features. Read More

Techmeme /

Uber investor finds using Uber is cheaper than owning a car in London or San Francisco (Megan Quinn/Medium)
Megan Quinn / Medium:
Uber investor finds using Uber is cheaper than owning a car in London or San Francisco  —  I Don't Own, I Uber  —  A year after selling my car and going full Uber, I crunched the numbers.  Guess what I found.  —  A little over a year ago, I moved to London and as part of the move, I sold my car.

Uncrate /

Kahn Land Rover Defender 6×6
Uncrate / Kahn Land Rover Defender 6×6

Gizmodo / Andrew Liszewski

Pepsi Made a Blimp That Helps Friends Find Each Other at a Music Festival
When you're truly enjoying yourself at a music festival, it's all but guaranteed that at some point you'll get separated from your friends. So to make it easier to find them again, Pepsi made an app-connected blimp that helps guide lost and lonely revelers back to their pals.Created by UK ad agency AMV BBDO, the half-blimp-half-drone was first deployed at London's New Look Wireless Festival where attendees could download a free smartphone app and use it to request a little help in tracking down their friends amongst the giant mob of people.Using a pixelated display that wrapped almost all the way around the floating sphere, the blimp would provide visual cues as to which direction someone needed to head in order to find who they were looking for—or they could simply follow it as it floated above the crowd.It's a publicity stunt, no question there, but also not a terrible idea. How often have you struggled to find where your friends are sitting in a darkened movie theater? An overhead drone could definitely help there. Or when you're trying to find a specific store at a shopping mall., instead of trying to decipher some complicated map, you could simply follow a drone to your destination. Pepsi, you might be on to something here.[YouTube via Taxi via Ads of the World]
TechCrunch / Drew Olanoff

This App Shoots VHS Quality Video That Bob Saget Would Be Proud Of
 If you long for the shitty quality videos of pre-2000, the ones shot on a camcorder, then this iOS app is for you. Fittingly, it's called VHS Camcorder and it costs $3.99. It's kind of worth it, and that's coming from someone who doesn't pay for a lot of apps. Not only does your video get turned into something with zero HD quality whatsoever, it also sounds like… Read More

TechCrunch / Anthony Ha

Twitter Expands Its Program For Ads Outside Twitter
 Twitter is unveiling several new features for advertisers who want their campaigns to go beyond Twitter itself. And it's giving the program a new name, the Twitter Audience Platform.
Last year, the company launched something called the Twitter Publisher Network, giving advertisers one interface for buying campaigns that ran not just on Twitter's websites and apps, but also… Read More

Uncrate /

2017 Mercedes-AMG C63 Coupe
Uncrate / 2017 Mercedes-AMG C63 Coupe

Gizmodo / Mario Aguilar

Could Google Decide the Next Election With Its Search Algorithm?
We trust Google not to be evil, but new evidence published by prominent psychologist Robert Epstein suggests that if it wanted to, Google could undermine democracy–simply by tweaking its search algorithm.In an article on Politico Epstein describes the findings, published today in the Proceedings of the National Academy of Sciences. Along with his colleague Ronald Robertson, Epstein created a fake search engine called Kadoodle (Kadoodle!) and used it to test how different search results might affect a person's decision to vote for one candidate or another:In our basic experiment, participants were randomly assigned to one of three groups in which search rankings favored either Candidate A, Candidate B or neither candidate. Participants were given brief descriptions of each candidate and then asked how much they liked and trusted each candidate and whom they would vote for. Then they were allowed up to 15 minutes to conduct online research on the candidates using a Google-like search engine we created called Kadoodle.According to Epstein, the candidate who was favored by the search rankings rated better on likeability, trust, and ultimately on voting preference. Epstein and Robertson call this the Search Engine Manipulation Effect (SEME).The new work is a followup to a controversial study conducted by Epstein and Robertson last year concerning SEME. In that case, instead of using hypothetical candidates, the researchers tested for SEME using real candidates and real voters. Search rankings were found to sway undecided voters by 15 percent or more.Now, Epstein uses strong language in describing these findings."Given how powerful this effect is, it's possible that Google decided the winner of the Indian election," he writes. On the surface, you might say this is true. Google search results have to show up one way or another, and just like all media we consume, the way they show up is going to influence the way people think. Epstein goes on to recount a series of ways in which Google might alter its algorithm to deliberately sway an election. This is not the same as saying Google is actively and/or nefariously affecting the way people vote, as the Guardian noted at the time of the Indian election study. The company quite rightly responds that it's simply trying to provide people with the answers they're looking for. But is it really that far-fetched of an idea? Google has its political positions on a number of issues, not to mention a huge economic interest in the outcomes of elections. If it really remained completely neutral and didn't use its product to try to influence politics, it'd be the first media company to remain so stoically unbiased.[Politico and PNAS]
Uncrate / 1981 BMW M1 Coupe

Gizmodo / Sean Hollister

Here's The Box That Can Turn a Puny Laptop Into a Graphical Powerhouse
USB Type-C is shaping up to be the holy grail of ports. It can charge your laptop, deliver 4K video, and transfer loads of USB data all over a single cable—all at the same time. What could be better? You're looking at the answer. What you see in these pictures is a hub that uses Intel's Thunderbolt 3, a supercharged version of USB-C with double the bandwidth. What does that actually mean in practice? It's fast enough that you can actually augment the power of a relatively weak laptop with an external graphics card… yes, while still charging the laptop… driving two 4K monitors… and powering your USB devices all at the same time. Here's what that looks like:That's right: with just a single USB-C Thunderbolt cable plugged into the side of this super thin, super light laptop we spotted at IDF 2015, you get three USB 3.0 ports, two HDMI ports, two DisplayPorts, external audio, and ethernet all at the same time. Plus an extra USB Type-C port for—in this case—attaching a ridiculously-fast external solid state drive. The best part isn't the plethora of ports, though: it's the fact that this sleek box has an external graphics chip inside. In this case, an AMD Radeon R9 M385. Hello, games!What if you need even more graphical muscle? Say, if you want to plug your thin and light laptop in at night and play some Grand Theft Auto V? Thunderbolt 3 can handle a way bigger external graphics card dock, too. Here's what it looks like with a full-size AMD R9 200 series graphics card, delivering a respectable framerate in the Unigine Heaven benchmark. Sadly, all of these Thunderbolt 3 boxes—and the laptop—are just Inventec reference designs, not commercial products yet. Plus, Intel won't say what they might cost or when they might arrive, though the first real Thunderbolt 3 products will allegedly start hitting the market by the end of the year. Will manufacturers actually build external graphics solutions with Thunderbolt 3? "Watch this space," says Navin Shenoy, an Intel executive.Contact the author at sean.hollister@gizmodo.com.

Gizmodo / Joanna Rothkopf on Jezebel, shared by Annalee Newitz to Gizmodo

FDA Officially Approves 'Female Viagra' 
The Food and Drug Administration officially approved a drug called flibanserin designed to treat women with hypoactive sexual desire disorder. The drug will be manufactured by Sprout Pharmaceuticals and will officially be sold under the name 'Addyi.'Politico reports: But the agency's decision… comes with a requirement that the company take steps to ensure doctors prescribe flibanserin carefully and make women aware of its health risks. The drug will only be available through certified health care professionals and certified pharmacies. It will come with a black boxed warning to highlight the risk of severe blood pressure drops and fainting in patients who drink alcohol or use certain other drugs during treatment.The FDA has also requested three more studies focused on the interaction between the drug and alcohol consumption. The drug was up for approval two times before (first in 2010), but it was rejected both times.Flibanserin works by gradually increasing the amount of neurotransmitters noradrenaline and dopamine into the cerebral cortex — essentially bumping up the motivation factor and making the prospect of sex more exciting."Today's approval provides women distressed by their low sexual desire with an approved treatment option," said Dr. Janet Woodcock, director of the FDA's Center for Drug Evaluation and Research. "The FDA strives to protect and advance the health of women, and we are committed to supporting the development of safe and effective treatments for female sexual dysfunction."Contact the author at joanna.rothkopf@jezebel.com.Image via AP.

TechCrunch / Romain Dillet

Here's Samsung's Answer To The Apple Watch
 Last week, Samsung held a big conference in New York. While many anticipated the announcements of the Galaxy Note 5 and the Galaxy S6 Edge+, the company also teased a new upcoming device — the Samsung Gear S2. This new smartwatch looks nothing like the Samsung Gear S. It's a smaller, more fashionable watch that will go head-to-head against the Apple Watch. Read More

Gizmodo / Patrick Allan on Lifehacker, shared by Sean Hollister to Gizmodo

Check If Your Data Was Leaked In the Ashley Madison Hack
If you're concerned that your data, or the data of someone you know, was leaked in the recent Ashley Madison hack, web site Trustify can let you know. http://lifehacker.com/ashley-madison…The hack on the affair-assisting site supposedly affected around 37 million accounts, and that means a lot of people are wondering if their data was leaked, or if their significant other's name is on the list. Private investigation service Trustify is making it easier to check with a page dedicated to scanning the released files for any email address. Just enter an email and click Find Out Now to see if that email was part of the data dump. Depending on the type of account attached to the address, it could contain anything from sexual preferences to the last four digits of a credit card number (if it was a paid account).http://gawker.com/whats-actually…Trustify's privacy policy says they won't share your info without consent, but if you're skeptical about giving out your email address, you could try searching the Ashley Madison data yourself—but it's hard to come by, and there are a lot of fakes out there. Another service, Have I Been Pwned, will also let you search for email addresses in the leak, but they'll only let you know if you've verified your email address and subscribed to Have I Been Pwned's email notifications (a precaution used to ensure people don't search for someone else's email address).It should be noted that finding someone's email address or name on the list doesn't necessarily mean that person was a real user. As computer security blogger Graham Cluley explains, Ashley Madison did not verify email addresses for new accounts:…I could have created an account at Ashley Madison with the address of barack.obama@whitehouse.gov, but it wouldn't have meant that Obama was a user of the site… Journalists and commentators would be wise to remember that the credentials stored by Ashley Madison must be considered suspect because of their shonky practices, even before you start considering whether any leaked databases are falsified or not.Also, if you're planning to search the emails of your friends or significant others, really think about whether that's something you want to find out or not.Check If You've Been Exposed On Ashley Madison | Trustify via Wired

theCHIVE » theCHIVE / Phil Nye

Guy makes V6 engine out of paper (Video)
theCHIVE » theCHIVE / Phil Nye Guy makes V6 engine out […]
Uncrate / Mindfulness
Uncrate / Google OnHub Router

Uncrate /

Lamborghini Aventador Superveloce Roadster
Uncrate / Lamborghini Aventador Superveloce Roadster

Gizmodo / Casey Chan on Sploid, shared by Casey Chan to Gizmodo

Seeing a gun fire at 73,000 FPS is absolutely definitely the most incredible thing
Wow. Ten thousand wows couldn't even begin to explain how much amazement and pure jaw dropping wonder that I'm feeling after seeing a gun fire off a shot at 73,000 frames per second. We've seen bullets and other guns get shot in slow motion before but not anything like this, the visible force and pressure and explosion and dance of fire and ghost of a bullet trail and mini mushroom cloud that we get to see is just simply incredible. The detail, man.The footage was taken by the always wonderful folks at Mythbusters. Adam Savage might have been more stunned than me and that dude has seen everything.SPLOID is delicious brain candy. Follow us on Facebook, Twitter, and YouTube.

Gizmodo / Kiona Smith-Strickland

Apollo Astronaut Says UFOs Came to Prevent Nuclear War
The sixth man to walk on the Moon says that pacifist alien visitors tried to create world peace by disabling missiles during Cold War weapons tests. Edgar Mitchell, who walked on the Moon during the Apollo 14 mission in 1971, told Mirror Online in a recent interview that he believes the UFOs reported around military bases during the Cold War were on a mission to prevent a nuclear war between the U.S. and the Soviet Union."My own experience talking to people has made it clear the ETs had been attempting to keep us from going to war and help create peace on Earth," he told Mirror Online in a recent interview. He added, "I have spoken to many Air Force officers who worked at these silos during the Cold War. They told me UFOs were frequently seen overhead and often disabled their missiles. Other officers from bases on the Pacific coast told me their [test]missiles were frequently shot down by alien spacecraft. There was a lot of activity in those days." Mitchell has been an outspoken believer in extraterrestrial visitors to Earth since his return from the Moon in 1971. He grew up in New Mexico, not far from Roswell or the White Sands Missile Range, where the first nuclear bombs were tested. "White Sands was a testing ground for atomic weapons – and that's what the extraterrestrials were interested in. They wanted to know about our military capabilities," said Mitchell.[Mirror Online]Contact the author at k.smithstrickland@gmail.com.

Gizmodo / Kaila Hale-Stern

Man Pretends to Be Target Rep, Trolls Angry Idiots on Facebook All Day
After Target announced that they would be making their toy section gender neutral—no signs demarcating toys for "girls" or "boys"—some people were upset by the move and took to Target's Facebook page. They didn't expect the response they got from user Mike Melgaard, who pretended to be an official Target customer service account.All Melgaard needed to fuel outrage and confusion was a Facebook account he created called Ask ForHelp that sported the Target bullseye logo. Ask ForHelp was obviously not verified, but most people didn't care, interacting with Melgaard and growing increasingly irate as he trolled their gender neutral hatin' ways. Ars Technica points out that "rather than checking for a verified blue checkmark or other proof of its legitimacy," they believed that Ask ForHelp was legit at first glance and sought repeatedly to report him to Target overlords. When Melgaard screencapped his shenanigans and posted them to Facebook, the prank went viral.The comments following Target's toy signage announcement are surprisingly nasty. It's evident from some of the posts that people weren't sure what the announcement meant, accusing Target of a wide range of politically correct capitulations and declaring their intention to now shop at Walmart. Usually such comments would go unread or receive a neutral customer service response. Melgaard had other plans.Melgaard got away with posing as a "Target rep" for 16 hours despite numerous reports before he was finally shut down. Target hasn't addressed his trolling specifically, but rather invited disgruntled haters to call them with their concerns. For his part, Melgaard told Ad Freak that he did it mostly for the lulz. "I definitely side with Target and support their decision wholeheartedly," Melgaard said. "That being said, this was, for me, more about the laughs. I absolutely love satirical humor, and I think America could use a little more laughter."Don't forget, kids: someone on the Internet is always watching you comment.[Ars Technica; Ad Week; Mike Melgaard on Facebook]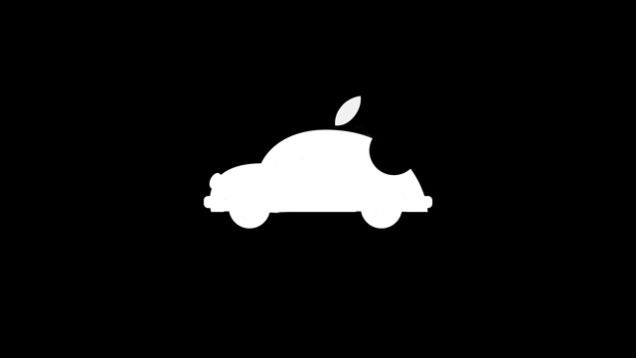 Gizmodo / Darren Orf

That Apple Car May Be Further Along Than We Thought
Apple seems to want a little piece of everything that could possibly be considered "technology," and its most ambitious undertaking is its rumored autonomous vehicle—the Apple Car. And now, according to a report from The Guardian, the Apple auto hearsay is becoming more fact than fiction.Basing its report on documents obtained by a public records act request, the Guardian writes that Apple engineers met with officials from GoMentum Station—a disused World War II-era base in Concord, California, that conveniently has 20 miles of paved highways and city streets—in May. GoMentum Station is like an Area 51 for autonomous tech: The base is still guarded by the military and closed to the public. Because of this intense security, the old San Francisco-area navel base has become a perfect spot for auto and tech companies to test their driverless four-wheeled creations in secrecy, and that's exactly why Apple engineers came calling, asking for ways they could schedule tests to avoid any prying eyes.Here's a video from Honda testing its automated tech at GoMentum Station: Companies like Google and Mercedes-Benz test autonomous cars on public roads, but to do so, they've had to divulge tech specs on their projects to pass inspection. If Apple's known for one thing, it's secrecy; the idea that it would open up its autonomous car playbook this early in the game seems extremely unlikely. So an old nearby naval base would serve as the perfect temporary substitute for the real thing. When questioned by The Guardian on whether Apple was indeed a client at GoMentum Station, the owner Randy Iwasaki remain tight-lipped:"We had to sign a non-disclosure agreement with Apple. We can't tell you anything other than they've come in and they're interested."Of course, an early negotiation for room to conduct secretive testing and an actual road-ready car are two very different things—the bookends to what will likely be a years-long journey. But Apple entering the auto business now seems all but certain. Let's just hope they don't call it the iCar.[The Guardian]Image by Michael Hession

Gizmodo / Darren Orf

Alphabet Wants To Start Breeding Experimental GMO Mosquitoes
Google, soon-to-be Alphabet, is in the business of thinking up weird futures. Internet delivered by giant condom-looking balloons? Yep. Phones you can rip apart and piece back together? You betcha. Creating genetically-modified mosquitoes to fight malaria? Of cour—wait, what?Technology is filled with all kinds of rumors and speculation — real and fabricated. BitStream collects all those whispers into one place to deliver your morning buzz.According to a report by The Information, Linus Upson, an exec within Google who helped create Chrome, wants to start a project looking at GMO mosquitoes as a way to fight malaria and Dengue fever all around the world. The idea is an interesting one if not exactly 100 percent original. Companies like the British-based Oxitec have conducted controlled experiments with modified mosquitoes for years, starting with the Cayman Islands in 2010. Earlier this year, Oxitec submitted for approval from the FDA to send GMO mosquitoes in the Florida Keys to help combat the spread of Dengue fever. However, the FDA has some concerns and local residents saw themselves as "guinea pigs" for some Jurassic Park-esque experiment, according to The Washington Post. However, the experiment was carried out in Brazil with huge success, seeing a 95 percent drop of disease carrying insects. If there's one thing that Google can land to the GMO mosquito conversation, it's funding and a sense of legitimacy. The project is still in the early planning phases so we may not hear about any official news or study results for some time, but it would be one of the first projects that would fall squarely inside Alphabet's more experimental wheelhouse rather than Google's own. [The Information via Business Insider]iPad Mini Gets More Tricks: Despite its, well, miniature size, Apple will be bringing splitscreen app support to the upcoming Mini 4, according to 9to5Mac. Aside from some new software tricks, it'll be coming with a faster processor, too—at the very least, we can expect the Air 2's A8 processor. Seems like a better update that just gold.PastC More Like It: CurrentC, the mobile payments app backed by Wal-Mart and CVS, may not launch in 2015 at all, making it a solid two years behind Apple pay and lots of other mobile payment options. Previous partners Rite Aid and Best Buy have seemingly given up on CurrentC's mobile payment promise. It's ship-jumping time. [Recode]Facebook's Twitter: Facebook is already becoming a formidable force in how news is delivered in the digital age. Business Insider has reportedly seen internal screenshots of an upcoming app that will allow publishing partners to blast out breaking news to users smartphones. Potentially useful? Yes. Annoying? Most likely. But the service is supposedly in the earlier stages, so it might be awhile before we see exactly what form Facebook's new app will take. [Business Insider]PS4, Now With YouTube Livestreaming: It's no longer just a games thing. Livestreaming is everywhere, and a leaked firmware update for the PlayStation 4 suggests that YouTube livestreaming will be coming to the PS4. You can also upload clips to YouTube, albeit only 10 seconds, which seems pretty limited. Still, the idea of easily streaming your gaming sessions to the largest online video website seems like a good one. [Gematsu]What You Might Have Missed on GizmodoDropbox Refuses to Explain Its Mysterious Child Porn Detection Software9 Animals That Masturbate (Other Than Humans)Could You Charge an iPhone With the Electricity in Your Brain?The World's First Reversible Micro-USB Cable Rivals the Invention of the WheelWatch the Increditble Force of a Typhoon Move a Skyscraper's 720-Ton Mass DamperParanoia Made Me a Better Computer UserImage via FEMA/Getty Images

Uncrate /

1956 Porsche 356 A 1600 Speedster
Uncrate / 1956 Porsche 356 A 1600 Speedster
Techmeme /

Sources: Apple's live TV streaming service now slated for 2016 launch as licensing talks stall (Bloomberg Business)
Bloomberg Business:
Sources: Apple's live TV streaming service now slated for 2016 launch as licensing talks stall  —  Apple Said to Delay Live TV Service to 2016 as Negotiations Stall  —  Apple Inc. customers waiting for the company to revolutionize live television as it did for music and phone service …
Gizmodo / Adam Clark Estes

iPhone 6s Rumor Roundup: Everything We Think We Know
How do you make the best iPhone ever even better? That's the perennial question, one that's inevitably easier to answer as Apple releases innovative new products. This year, the fan universe finds a plethora of clues in the company's wearable computer. The iPhone 6s, these clues suggest, will be a giant Apple Watch.That's an optimistic outlook. Skeptics will be quick to suggest that the next iPhone will try to correct the flaws of the last iPhone—specifically, the infamous bending problem. Either way, as usual, all signs point to a (very) slightly bigger, faster, feature-rich iPhone.What will it be called?I'll give you three guess. Actually, screw that I already told you. Apple's new pocket computer will almost definitely be called the iPhone 6s. Naturally, the larger version will be called the iPhone 6s Plus—although, since that's many syllables long some think it could be called something different. Why not the iPHONE 6S? (Emphasis intentional.)As with the iPhone 6 release, some people also think that Apple is going to resurrect that "c" naming scheme. That would suggest a new line of colorful, cheaper iPhones that kept the specs from the current iPhone 6 line. Based on the sales of the iPhone 5c and the growth it brought to Apple, this isn't such a crazy idea. This tweet from popular leaker Evan Blass seems even more certain: Sounds like iPhone 6s, 6s Plus, and 6c will all arrive concurrently.— Evan Blass (@evleaks) August 11, 2015There is a crazy version of it, though. Last month, speculation circulated that Apple's out-of-left-field update to the iPod Touch hinted at plans for a smaller, 4-inch iPhone in a nostalgic nod back to the much missed iPhone 4 form factor, perhaps one even called the iPhone 6c. And that rumor is still flying around like an annoying gnat. You could also imagine, based on precedent, that Apple would call this fictional phone the iPhone Mini. That said, there's still little evidence that Apple will actually release a new size or a new "c" series this year, so keep guessing.DesignDo you have a beautifully slim and sleek iPhone 6? Congratulations, because it's unlikely that anybody will be able to distinguish your soon-to-be-passé model from the brand spanking new iPhone 6s. Just as the company's done every year since it started the "s" series in 2009, Apple is expected to leave the design of the rumored iPhone 6s almost exactly the same. You could argue that the 5s is the exception to this rule since the addition of the Touch ID-enabled home button was easy to spot, but that's not likely to happen again this year.But there is evidence that Apple will make some significant design improvements that will be indistinguishable to the untrained eye. The most noteworthy, perhaps, are tiny tweaks in the thickness of the rear casing, an apparent move to correct the flaws that caused Bendgate. From the outside, these tweaks will reportedly change the dimensions of the new iPhone ever so slightly. Meanwhile, the rumored addition of Force Touch capabilities will apparently make the device approximately 0.2-millimeters thicker. Again, you won't really be able to tell the difference.But! All those little things aside, many people believe that Apple will expand the range of iPhone colors to include a rose gold or pink model in addition to the current gold, space grey, and silver lineup. The rose gold and pink rumors likely refer to the same hue, and as longtime Apple rumor render master Martin Hajek envisions it (above), might simply look a little bit more bling-friendly. This is not a crazy idea at all since the Apple Watch comes in rose gold. However, the rose gold option is only available on the very expensive Apple Watch Edition, which is made out of real rose gold. A solid rose gold iPhone is a pretty crazy idea, but it's feasible that Apple will just anodize aluminum to match the rose gold color.SpecsThis is where things get more interesting. Like every "s" series before it, the iPhone 6s will reportedly get a nice spec bump, both on the logic board and the camera. The most noticeable upgrade, however, is rumored to involve the addition of Force Touch technology on the display.First, let's talk logic board. It seems almost certain that the new iPhone will come equipped with an A9 chipset, reportedly manufactured by Samsung. This next-generation processor is supposed to be 35-percent more power efficient, 15-percent smaller, and 20-percent faster. The real speed, however, will come from the rumored 2-gigabytes of RAM that the new iPhone logic board will be packing. (The iPhone 6 comes with an A8 chip and only 1GB of RAM.) On the wireless side of things, you can expect even more speed from a brand new Qualcomm MDM9635M LTE chip that will offer speeds of up to 300 Mbps.Leaked images show that Apple manages to pack all of these goodies onto to logic board more efficiently. A side-by-side comparison of the iPhone 6 logic board and the rumored logic board for the iPhone 6s shows fewer chips on a slightly smaller surface area. That includes a new and improved (and slightly smaller) NFC chip. All things told, the new streamlined layout could mean good things for battery life.Now let's talk about Force Touch. If you own an Apple Watch, you already know about the convenience of a touchscreen that can distinguish between a tap and a deep press. Many dependable sources say that Force Touch is now coming to the iPhone 6s, and it's designed to save you all kinds time. Just imagine doing a deep press on Apple Maps to pull up turn-by-turn directions or in the Music app to add a song to a playlist. App developers, of course, will think up a million new ways to use the technology, so the most interesting use cases are still to come.Finally, there's the camera. Those of you who can remember the very first generation of camera phones will be blown away by the well founded rumor that the new iPhone will gain a 12-megapixel camera that's capable of recording 4K video. It might even come with a dual-lens system that allows for optical zoom. Daring Fireball's John Gruber is calling this the "biggest camera jump ever" for Apple's flagship device, one that " somehow takes it up into DSLR quality imagery." And, frankly, that sounds awesome. Who wouldn't want DSLR quality inside a sliver of glass and aluminum that can also place phone calls, browse the web, and give you relationship advice? But we're not ready to proclaim that DSLR images have finally come to smartphones until we take a few pictures of our own. Regarding any other potential spec bumps, you can probably expect some improvements in the Touch ID arena that will make fingerprint-reading a little bit faster. You can maybe expect that 16 GB will no longer be offered as the base model, though rumor mongers don't necessarily agree on that. And you can probably forget about a fancy sapphire display because, well, just don't get your hopes up.iOS 9Short of any last minute surprises, we already know what iOS 9 looks like. In fact, we know more about the newest version of operating system, since Apple launched a public beta program this year. With its new Proactive features, iOS 9 is smarter and more intuitive, since it learns your behaviors and anticipates what you're going to do when you use your phone—just like Google Now. Siri will also get an injection of intelligence that, we hope, will finally make the AI actually useful.The upgrade also brings public transit capabilities in Maps, and a new News app that brings a native Flipboard-like experience to Apple's mobile devices. The Notes app is getting some nice new features, like turnkey to-do lists and embedded media. Other than that, iOS 9 will include a bunch of under-the-hood upgrades that will improve performance, security, and battery life.How much will it cost?Don't expect any huge surprises here. As always, nobody expects Apple to mix up the pricing structure too much with the new iPhone. If tradition holds, the iPhone 6s will start at $199 with a new contract and the iPhone 6s Plus will start at $299. That would likely bump the iPhone 6 down to $99 with a new contract and presumably make the iPhone 5s free. At least that's how things shook out last year.There's always a chance that things could get weird this year. Verizon just recently announced that it would stop doing two-year contracts and no longer subsidize phone sales. That could mean that Verizon customers would have to pay full price—probably $650—for the new iPhone. AT&T and T-Mobile have similar month-to-month offerings that also preclude the benefits of a subsidized iPhone. All that said, iPhone subsidies are usually bullshit in the long run.When will it be available?Keeping the back-to-school tradition, Apple is expected to announce the new iPhone the week after Labor Day, probably on September 9. (Last year, the iPhone event was also held on September 9.) Apple is reportedly already in mass production for the new devices and expecting more orders than ever. If all goes as planned, pre-orders will start on September 11 and the official release will happen on September 16. We expect lines to be forming right about now-ish.Just kidding, that would be crazy. Or would it?Illustration by Michael Hession

Gizmodo / Kaila Hale-Stern

Is Having A Baby More Depressing Than A Death In the Family?
A study of new parents out of Germany makes the claim that having a baby is more hazardous to mental well-being than divorce or the death of a partner. Researchers followed 2,016 previously childless German couples from the birth of their first baby until about two years after. Repeatedly asked the question "How satisfied are you with your life, all things considered?", the participants rated their wellbeing from 0 (completely dissatisfied) to 10 (completely satisfied). The question was phrased broadly rather than child-specific "because it is considered taboo for new parents to say negative things about a new child."The main goal of the study was to explore why the birthrate in many developed countries has dropped and remained low, and why there is often a disparity between how many children people say they want and how many they have. The couples were generally satisfied prior to the birth of their baby, with happiness growing in anticipation. But following the child's birth, only 30% of parents reported the same or greater levels of satisfaction. The rest—70%—said that their happiness had decreased. A lot.Of those new mothers and fathers whose happiness went down, 37 percent (742) reported a one-unit drop, 19 percent (383) a two-unit drop and 17 percent (341) a three-unit drop.On average, new parenthood led to a 1.4 unit drop in happiness. That's considered very severe.Talking about both parenthood and childfree lifestyles is in vogue these days, and it's hardly surprising that new parents reported states of disgruntlement. Having a newborn or a young baby is difficult, fraught with sleepless nights and previously unknown challenges (so says my Facebook feed). The results from the study give pause because the severity of the "happiness drop" is extreme by comparison to other studies that have used the same measurements. Divorce has figured in as a 0.6 drop and the death of a spouse or partner at 1.0. Babies averaged a 1.4 drop, and parents who had previously stated a desire for more children stopped after one. The association of negativity was particularly high for older parents and those with higher levels of education.In the study, the challenges of parenthood were divided into three categories that affected the urge to reproduce again. First considered were health problems of pregnancy (as it was felt by both genders), and secondly complications during birth. Third and most pressing was the ongoing gauntlet of childrearing:Parents reported exhaustion due to trouble breast-feeding, sleep deprivation, depression, domestic isolation and relationship breakdown.The Post adds that the study is likely to factor into arguments that parents need more support in countries where declining birthrates have become a cause for concern. For couples considering the life-changing move, the study may give pause—or at least alert them to somewhat more realistic expectations for their first bouncing bundle of joy. [Washington Post]Top Image: Washington Post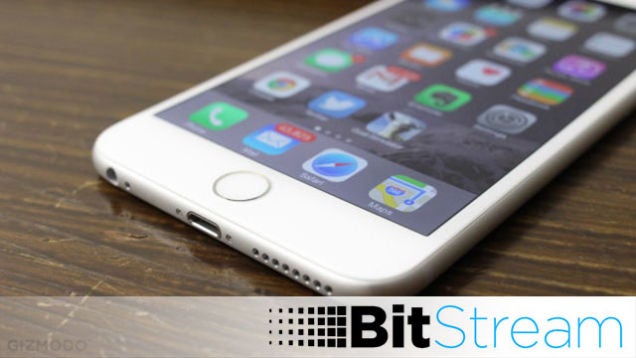 Gizmodo / Darren Orf

Force Touch on the iPhone 6s Is All About Saving You Time
As is true with most past "s" editions on the iPhone, Apple's newest pocket-friendly device will see some changes on the inside—and not so much the outside. One of the biggest additions is Force Touch, the deep-press tech that lets your finger do more interesting things onscreen, and now we know how it might work.Technology is filled with all kinds of rumors and speculation — real and fabricated. BitStream collects all those whispers into one place to deliver your morning buzz.According to 9to5Mac's Mark Gurman, who is a consistent purveyor of accurate Apple rumors, the iPhone 6s' implementation of Force Touch will be all about shortcuts, letting you spend less time searching and more time using. Here are a few examples summarized from Gurman's report:Use Force Touch in Maps to immediately jump to turn-by-turn directions after looking up a point of interest.You can Force Touch in the Music application to add songs to playlists or download for offline viewing.Force Touch can be used on the Home screen as well. For example, a deep press on the Phone icon lets you immediately jump to voicemail.Force Touch functions seen in the latest MacBooks will also make an appearance so you can Force Touch links for preview of webpages and definitions to highlighted words. Nice additions? Definitely. Going to give you restless iPhone jealousy with your now old and busted iPhone 6? Not quite. Of course, the rumored iPhone 6s may have some other features that could make it a more worthy successor, including a stronger frame and an improved camera. Luckily, we're less that one month from learning all the details. [9to5Mac]Apple Music's Innocence: After investigating if Apple was in collusion with record labels over eliminating "free tier" streaming, the EU found no evidence to support such claims. That doesn't mean Apple is out of the legal woods yet—they're still dealing with that pesky antitrust probe via the Federal Trade Commission. [Recode]Free-Tier Streaming May Die a Natural Death: According to Digital Music News, Spotify may be ready to pull the plug on the free part of its "freemium" business model. Several sources spoke with DMN saying that Spotify will become more of a "premium-only" service and that the free version will be much more limited (like one or two songs per album). Looks like it's time to part with some cash. [Digital Music News]Rebooting Android One: Google (or is it Alphabet now?) is going to try for Android One, the Sequel, and hope for better results than its original iteration, according to the Financial Times. Android One is Google's attempt to corner emerging markets with affordable Android-powered smartphones. The perceived problem with the first launch? It was too expensive at $100. Now they're gunning for a sub-$50 price point. [Financial Times]The Day of Apple: Mark your calendars because Apple's next hardware bonanza is coming September 9th, according to Buzzfeed. We're most likely going to hear about new iPad Minis (like the one leaked below), the ever mysterious and monstrous iPad Pro, Apple TV (both the hardware and the new service), and of course, new iPhones. I'm already starting to mentally prepare. [Buzzfeed]Here's the iPad Mini 4 Maybe: (It looks a lot like every iPad Mini ever except skinnier).What You Might Have Missed:Google Creates Alphabet, a New Parent Company to Rule Them AllI Watched Hackers Pull Off a Real Life Ocean's 11 HeistPsychologists Say That Sexting Can Be Good for YouIs This Alphabet Thing All About Google's Tesla Envy?What Is Concrete?Ford's New Luxury Car Seats Adjust To Your Individual Butt Cheeks

Gizmodo / Kelsey Campbell-Dollaghan

The Brilliant Firework Sculptures of an Artist Who Draws With Gunpowder
There's a video floating around the internet this week that shows an impossibly tall ladder of explosions climbing impossibly high into the sky. It's not photoshop or a hoax—it's the work of one of the most celebrated and controversial contemporary artists working today.You've probably already seen the work of Chinese-born, New York-based artist Cai Guo-Qiang. He's had multiple high-profile solo shows in museums across the world, including a controversial one at the Guggenheim a few years ago and a new exhibit at the Yokohama Museum of Art this month. Cai's museum-based work trends towards installations, but he also draws—with gunpowder, which is then detonated indoors. But even if you know his work, you might not be as familiar with his pyrotechnic art, which is more rare given the cost and work of staging each fireworks display (and he's clearly had to avoid being pigeonholed as a "fireworks artist"). These aren't traditional sky flowers: Cai has developed a micro-chip based technique of choreographing displays, often using unconventional materials and colorings. The latest of the works, Sky Ladder—the video you'll see everywhere today—was detonated in China in June. But Cai has been designed fireworks shows for more than a decade. Here are a few of the most interesting, with quotes from the artist.Sky Ladder, in Quanzhou, Fujian, in June of 2015. This piece took less than three minutes to detonate—a balloon at the top of the ladder holds up the lines—which should give you an idea of how fleeting these installations really are, compared to the months of planning that goes into them. In an interview with Ocula last year, he talks about how he got started working with explosives:I tend to be relatively cautious and timid, serious and controlling, which are not very good traits for an artist. I needed to be more open and bold, so I began to play with a fan to blow the paint. Other times, I reversed the paintings and let them broil on top of a fire. Later on, I threw mini rockets toward the canvases. Gradually, I began to create works with gunpowder, and my works became more conceptual. Creating art has always been enjoyable and amusing; it has been my time-space tunnel.Explosion Event for The Ninth Wave, a solo exhibition from 2014, in Shanghai. This installation marked the opening of a solo show of Cai's work, and was divided into three chapters, each designed to "project an image of nature in decline," as the artist explained on his blog, using "food coloring, food-grade powders, fabric dyes and other nontoxic materials are used as main ingredients." More:The first part, Elegy, opened with dramatic black and white smoke mines and cascade effects. Reminiscent of a funerary parade, black smoke "crows" with flapping wings represent the joys and sorrows in life. The scene then ended with green smoke, or "grass and weeds," resembling an exhale, or a mournful sigh… In Remembrance, colored smoke effects splashed across the sky, as though nostalgically recalling past events and friendships throughout the years… Consolation brought warmth to the living; short, powerful spurts of aerials shells formed colored and white chrysanthemums in the sky, gaining speed for the finale. Yellow willows filled the horizon slowly, drawing the explosion event to a close.Cai Guo-Qiang: Saraab at the Arab Museum of Modern Art in Doha, Qatar, in 2011.This piece, which was titled Black Ceremony Explosion Event, was particularly interesting from a technical perspective. It used thousands of individual microchips to detonate each explosion individually, at a perfectly controlled intervals. Here's how he explained it a few years back to COOL:Until I started developing the technique of built-in microchips around 2001, all the fireworks were exploded by fuse and the timing of explosions were calculated by the length of fuse. Since fuse was made by hand, it was very difficult to fix the shape and order of explosions of fireworks. But if you use fireworks with built-in microchips, the altitudes and timing of explosions are already calculated. For instance, it is like 2000 people who have tickets get seated exactly in their right seats. I can control the altitude and timing of the explosions of 2000 fireworks. However, there are a good thing and a bad thing about introducing microchips. The good thing is that now I can use the sky as canvas. The bad thing is that they are expensive.Mystery Circle, an installation at LA's Museum of Contemporary Art, from 2012Cai talked about the exhibition, which included gunpowder drawings, on the MOCA blog:Yes, there is an element of violence in my work; the act of creation through destruction is similar to the birth of the universe. The violent process adds more value and meaning precisely because it results in quiet and elegant works.This piece for the US Embassy in Beijing gives us a look at the unique process he has developed for gunpowder drawing, where the drawing is made and then detonated—at which point it's complete.Here's how Cai described his work with gunpowder in an interview with Art21 from 2005:Maybe my work, sometimes, is like the poppy flower. It's very beautiful, yet because of circumstances, it also represents a poison to society. So, from gunpowder, from its very essence, you can see so much of the power of the universe—how we came to be. You can express these grand ideas about the cosmos. But at the same time, we live in the world where explosions kill people, and then you have this other immediate context for the work.Contact the author at kelsey@Gizmodo.com.

Uncrate /

1960 Mercedes-Benz 190SL
Uncrate / 1960 Mercedes-Benz 190SL

TechCrunch /

Google Shreds Bureaucracy To Keep Talent Loyal To The Alphabet | TechCrunch
TechCrunch / Google Shreds Bureaucracy To Keep Talent L […]
TechCrunch / Romain Dillet

Apple Addresses Bendgate Complaints With Sturdier iPhone 6s Shell
 Supply chain leaks have indicated that Apple is working on an iPhone 6s, and details of the new device have been surfacing one at a time for the past few weeks. Unbox Therapy has obtained the rear casing of the 6s and meticulously compared it with the iPhone 6. Apple is reinforcing some weak points with this year's new iteration, and the company is also switching to lighter, stronger… Read More
Techmeme /

Sources explain how Force Touch on iPhone 6S will be different from Watch or MacBook, and they say it will work with the upcoming 12.9″ iPad stylus (Mark Gurman/9to5Mac)
Mark Gurman / 9to5Mac:
Sources explain how Force Touch on iPhone 6S will be different from Watch or MacBook, and they say it will work with the upcoming 12.9″ iPad stylus  —  Force Touch on iPhone 6S revealed: expect shortcuts, faster actions across iOS  —  While Force Touch on the Apple Watch allowed Apple …

Gizmodo / Andrew Liszewski

Ford's New Luxury Car Seats Adjust To Your Individual Butt Cheeks
Leather interiors and copious legroom used to be the hallmarks of a luxury sedan. But Ford is about to completely redefine what luxury means when it introduces a 30-way adjustable power seats for its Lincoln brand that even lets drivers ensure that both of their bum cheeks are comfortable with individual settings for each.Originally revealed as part of a concept vehicle at the 2015 New York Auto Show earlier this year, the over-accommodating seats are apparently well on their way to production for an updated version of the Lincoln Continental, part of Ford's luxury brand. And while 30 different ways to adjust your seat sounds like wonderful overkill, the new power seats can actually help make long drives feel slightly more comfortable.You may not realize it, but while you're driving your legs are actually doing two different things. The right leg is taking care of acceleration and braking (most of the time) while your left leg is stretched out, tucked back, or generally just relaxing. So being able to adjust your seat to accommodate the position of each individual leg, and the bum cheek they're connected to, actually makes a lot of sense.The new seats should also provide some relief for those who like to keep a Costanza-sized wallet in their back pocket. Or those who are genuinely feeling discomfort because of pre-existing pain on one side of their bodies. And over-accommodating everyone in a vehicle is far from a new idea. Individual climate control options have existed for years—because when everyone in a car is comfortable, that five hour drive to grandma's feels slightly grueling.[Ford via Cnet]

Techmeme /

PageFair study claims ad-blocking, regularly used by 200M people worldwide, will lead to $22B of lost ad revenue this year (Mark Scott/New York Times)
Mark Scott / New York Times:
PageFair study claims ad-blocking, regularly used by 200M people worldwide, will lead to $22B of lost ad revenue this year  —  Study of Ad-Blocking Software Suggests Wide Use  —  Guillermo Beltrà spends a lot of time surfing the web.  —  Yet like many avid Internet users …

Gizmodo / Maddie Stone

Ancient Humans Had More DNA Than We Have Now
Our ancestors weren't blessed with smartphones, WiFi and Amazon Prime, but for what it's worth they did have a little extra DNA. According to a study published today in Science, Homo sapiens have shed about 40.7 million base pairs of DNA since migrating out of Africa nearly two million years ago.The human genome's 3 billion base pairs—chemicals represented by the letters A,T,G, and C—are often likened to a set of blueprints, or an instruction book. But this analogy doesn't quite do justice to the fact that evolution has made a crazy mess of our autobiography. Pieces of the human genome are constantly being rewritten, duplicated, and crossed out for no good reason. You'd be better off imagining a book that a four-year-old with scissors and a copy machine got his hands on. Nevertheless, brave scientists are trying to make sense of the human genome to reconstruct our evolutionary history. By comparing copies of the genome between populations, we can start to piece together how human populations have evolved and diverged over time.DNA deletions were used to trace common relationships among groups of humans. Longer lines indicate groups with more deletions. Image credit: P. Sudmandt et al 2015, via Science NewsThat's exactly what the authors of the new study did, by sequencing the genomes of 236 individuals from 125 distinct populations. Their results showed that our ancestors shed about 15.8 million base pairs of DNA before leaving Africa. As populations spread across Earth's continents, they jettisoned additional chunks of DNA here and there. But certain populations have also been gaining DNA, mostly through duplication events where portions of the genetic code were accidentally copied and passed on.Does the net loss of DNA over time really matter? After all, despite what you may have learned on Star Trek, we're not about to de-evolve into a clan of eyeless fish. Maybe evolution is just trimming the fat? Could be! This is the first time scientists have comprehensively documented the loss (and gain) of large chunks of DNA, and we've got a long ways to go before we can say what it all means.But scientists suspect that DNA loss and duplication events could be important evolutionary driving forces. For instance, some groups of people have up to six copies of CLPS genes, which encode pancreatic enzymes that may reduce blood sugar levels. And certain populations in Africa carry gene duplications that may protect against sleeping sickness caused by trypanosome parasites. Scientists are now flagging these interesting duplications for further study. If there's one takeaway, it's that despite all the information at our fingertips, the very foundations of our biology are still a utter mystery.[read the full scientific paper here H/T Science News]Contact the author at maddie.stone@gizmodo.com or follow her on Twitter.Top image: Geographic location of populations sampled in the study, via Peter H. Sudmant
TechCrunch /

Apple.com Removes Standalone Store Tab, Emphasizes Curation In Huge Redesign
TechCrunch / Apple.com Removes Standalone Store Tab, Em […]
TechCrunch /

Dr. Dre's New Album Premieres Tonight On Apple Music | TechCrunch
TechCrunch / Dr. Dre's New Album Premieres Tonight On A […]
TechCrunch / Greg Kumparak

Apple's Next iPhone Rumored To Debut On September 9th
 I'm not a betting man — but if someone were to say "Quick! When will Apple announce the next iPhone?!", I'd say September. It's… just what they do.
Sure enough: word around the rumor mill is now that the next announcement will come on September 9th. Read More

Gizmodo / Gary Cutlack – Gizmodo UK

Amazon's New Car Show Has a Rumored Budget of $250m
Rumours surrounding the Top Gear rival being assembled by Amazon suggest it may end up being one of the most expensive TV shows in history, with an apparent budget of $250m being handed to the production team to make 36 episodes. The news comes via an interview producer Andy Wilman gave to Broadcast, a trade magazine for those working in TV. And those working in TV will be rather envious of Wilman, Clarkson, May and Hammond today, after he suggested that a virtually unlimited budget to blow as they see fit was one of the key reasons the Top Gear team chose Amazon as their new home.There was also the issue of creative interference, with Amazon's comparative lack of red tape when compared with the BBC also a reason for the switch. Wilman told the magazine: "We love the people down at ITV, but we couldn't do it. Everyone we have talked to has told us: 'They [Amazon] leave you alone to make your show'. That's a big one for us — we don't like interference, we don't need to be policed."Which sounds like the show will be pulled off the air by Ofcom after a fortnight of unfettered swearing and racism, because… they do need to be policed. They need a sensible middle-aged lady with a clipboard standing beside them at all times telling them what is and isn't OK to say out loud. [Telegraph] This post originally appeared on Gizmodo UK, which is gobbling up the news in a different timezone.

Gizmodo / Maddie Stone

'Tidal Fence' Will Harness the Power of the Surf
The ocean could be a boundless source of cheap energy, if only we could figure out how to tap it. A British startup has just announced an intriguing new idea: A long fence of shallow water turbines that would soak up the power of tides as they roll toward the beach.According to Kepler Energy, these tidal fences can produce more juice more cheaply than off-shore wind farms. Kepler's "Transverse Horizontal Axis Water Turbine" consists of a string of linked carbon composite turbines, placed at the best spots beneath the ocean's surface to exploit tidal flow. Its modular design ensures that each turbine can start generating electricity as soon as it's installed; however, the power coefficient of the entire fence is proportional to its length. That's a fancy way of saying that over the long term, bigger fences give you a lot more bang for your buck. Conceptual model of Kepler's tidal energy fence, via Kepler EnergyKepler hopes its tidal fence will prove friendlier to marine life than previous offshore wind or ocean power installations. The fence is designed to be placed in relatively shallow, slow moving water, which in theory means there's less danger of its turbines becoming the world's largest open-water fish blenders. (The company has yet to undergo the environmental impact assessments needed to support that claim.)As a proof of concept, Kepler recently announced its intentions to raise $221 million USD to install a 1 kilometer fence in the Bristol Channel. The fence's total output will be roughly 30 MW, enough to supply power to 1,000 homes in the UK. This may sound like a pretty pricey science project, but Kepler chairman Peter Dixon is taking the long view: "If we can build up to, say, 10km worth, which is a very extended fence, you're looking at power outputs of five or six hundred megawatts," he told Reuters. "And just to visualize that, it's like one small nuclear reactor's worth of electricity being generated from the tides in the Bristol Channel."Ocean energy concepts come and go like Donald Trump memes these days, so we should take this one with a big grain of salt until it's actually installed. Still, it's a clever idea, and given the desperate need for solutions to our fossil fuel dependency, I'm gonna light a candle for Kepler. [The Guardian]Contact the author at maddie.stone@gizmodo.com or follow her on Twitter.Top image: Render showing how a tidal energy fence will look installed, via Kepler Energy
TechCrunch / Jon Russell

Apple Music Clocks More Than 11 Million Trial Customers
 Apple has gone public with the first figures for its debut music streaming service — Apple Music — after senior VP Eddie Cue told USA Today that it had garnered over 11 million users in its first five weeks of life. The company had previously only revealed that Apple Music had "millions and millions" of subscribers. Read More

SourceFed / Jonathan Holman

Isaiah Mustafa Is Back To Reclaim The Old Spice Fame
He's gotta get through Terry Crews first. When the Old Spice commercials really started to get famous with Isaiah Mustafa's "Hello Ladies" campaign, some didn't really understand it and some definitely got the schtick. Either way, it became a phenomenon, and the videos took the internet by storm. Now, we've got Terry Crews in the lead role, going extra Tim and Eric on the sketches with lasers, costume changes, and video games. Today, it changes. Or, "so it begins" as the video is titled. Isaiah Mustafa has returned to take the spotlight back from Terry Crews in a new Old

Gizmodo / Damon Lavrinc on Jalopnik, shared by Meg Neal to Gizmodo

Good God Tesla's Robot Snake Charger Is Creeping Me The Hell Out
Yes. Tesla is actually making an articulating metal snake that can charge a car. This is the prototype. And I'm properly creeped the hell out.Musk has mentioned the idea a few times and we knew he had some people on the team working on it. But between getting the Model X up to snuff and, y'know, trying to build his auto empire and a battery factory and launching Autopilot and the dozen other things Tesla is working on, we figured this was on the back burner.Nope.Charger prototype finding its way to Model S.https://t.co/L9E4MR642GAugust 6, 2015They're doing it, "for realz."

TechCrunch /

Netflix Announces Its New 'Unlimited' Maternity And Paternity Leave Program | TechCrunch
TechCrunch / Netflix Announces Its New 'Unlimited' Mate […]

SourceFed / Kristin F.

The "Deadpool" Trailer is Here!
This one's full of Red Band glory… While I did make fun of the fact that Deadpool had a trailer for this trailer, I feel like the official trailer really lived up to the hype. The film stars Ryan Reynolds as Marvel's iconic bad-boy Wade Wilson/Deadpool, Morena Baccarin, Ed Skrein, T.J. Miller, Gina Carano, Andre Tricoteux, and Leslie Uggams. Rumor has it that Stan Lee and Rob Liefeld will make cameo appearances. If you want a more PG version to show to younger folks, you can check that out here. The film will be released in the US February 12th,

Gizmodo / Mario Aguilar

YouTube's Finally Getting Rid of Its Unnerving 301+ View Count 
In a tweet, YouTube has made it known that you'll no longer see the odd "301+" page view count on videos. It's the end of an era. As we've reported before, YouTube displays the 301+ view count when a new video is acquiring views very quickly. As the image in the tweet embedded below illustrates, it's a way of ensuring that a new video wasn't getting bombarded by spam robots. After the views are verified as legit, the view count is updated a few hours later.We're saying goodbye to 301+ and hello to more up-to-date video views. pic.twitter.com/33OQuOvxcsAugust 5, 2015Now, YouTube will count views it knows for sure are legit in real time, so the view count will continue to climb without stalling at 301+ view counts any longer. Only views it can't verify immediately will be stalled until later.Just wait, one day we'll be nostalgic for the uncertainty of the 301+ pageview count.Cartoon via XKCD

Gizmodo / Andrew Liszewski on Toyland, shared by Alissa Walker to Gizmodo

You'll Fight Over BTTF Monopoly's Tokens Before the Game Even Starts
No board game is more effective, and more efficient, at tearing apart families and friendships than Monopoly. And with USAopoly's new Back to the Future edition, you'll be fighting before you even roll the dice as players attempt to lay claim to the DeLorean, hoverboard, or Nike powerlace sneakers tokens.The other three tokens—Einstein, a cowboy hat, and the clock tower's timepiece—are slightly less desirable. But even if you get stuck with any of them, there's still the consolation of getting to play on this Back to the Future-themed board.The properties are all taken from the three different eras in the film, with Boardwalk and Park Place being replaced with the 1885 and 1985 versions of Hill Valley's Clock Tower. It also looks like this version of the game introduces Future and Past properties that presumably send a player's token moving forward or back around the board.The game will be available starting in September, and will come in a box that makes it look like a case of radioactive plutonium, not that you needed yet another reason to add it to your collection. [USAopoly via Toy Chest News]Toyland: We love toys. Join us on Facebook or follow us on Twitter.

Gizmodo / Shane Maloney, Andrea Fuller and Duncan Mitchell

Cold in the Office? Blame the Equation Used to Set the Thermostat
If you work in an office, chances are you or the person sitting next to you has grumbled about it being too hot or cold. No one likes rugging up on a summer's day to contend with the air-conditioning. Or having to shed one too many layers in winter to compensate for stifling heat indoors.According to a paper published today in the journal Nature Climate Change, this scenario is more likely if you're a woman. Climate control systems in office buildings are often set according to an old formula based on men's thermal comfort. This gender bias, the authors argue, is wasting energy.What is thermal comfort?Keeping office workers from feeling too hot or too cold is no simple task. While most office air conditioners control only air temperature, the way we exchange heat with the environment depends on a suite of environmental factors. And so does our thermal comfort.Engineers need to consider:the humiditythe movement of air (wind speed)the radiation temperature (the temperature of everything the body can "see")the temperature of everything we touch.In the 1970s, Danish engineer Ole Fanger developed a model to determine the combination of environmental variables that we find comfortable.Because heat exchange also depends on individual factors such as body size (and therefore body surface area), metabolic rate (that determines metabolic heat production), tissue insulation (related to the amount of body fat), and clothing, Fanger's own experiments showed that no office thermal environment ever would satisfy everyone.Even before Fanger, we knew that, at the low wind speeds typical of offices, radiant heat exchange mattered more than convective heat exchange. In other words, radiation temperature is more important for thermal comfort than air temperature. You could argue that offices should have wall conditioners, rather than air conditioners.In today's Nature Climate Change paper, Dutch researchers Boris Kingma and Wouter van Marken Lichtenbelt show that if the thermostat is set for men, as it usually is, the air temperature will be too low for women.Because women are smaller, the authors explain, they generate less metabolic heat than men, and so will not feel comfortable in winter at office temperatures set for men.By the same logic, if the thermostat is set for Europeans, it will be too low for Asians, who weigh, on average, 30% less than Europeans.In countries such as Australia and South Africa, where air conditioning generally is used for cooling, setting the thermostat to satisfy large people in summer will leave smaller people feeling too cold.But while Fanger's equations predict thermal comfort – how satisfied we are with the thermal environment – that is only one of the body functions relevant to the question of where we set the thermostat.More than just comfortHeat exchange also affects our body temperature control (how hot our bodies are), thermal sensation (how hot or cold we feel the environment to be), and our performance (how well we do on a particular task).Those body functions are not necessarily correlated. In a hot bath, for instance, body temperature rises and we feel hot, but we meet Fanger's criterion for thermal comfort: we wouldn't want the temperature to be any different.We perform some cognitive and physical tasks best when we're slightly-uncomfortably cold. But manual dexterity is better at a warm 32°C than at 20°C in simulated factory work.Performance at some tasks drops off when body temperature rises, even if we do not feel the environment as warm. For that reason, and those outlined in the Nature Climate Change paper, children probably underperform on learning tasks in classrooms that teachers assess as feeling just right. Perhaps the smaller children should set the thermostat.As if all that complexity weren't enough, Australian researchers have challenged Fanger's 1970s thermal comfort model on the basis of the concept of adaptive thermal comfort. Should we set the thermostat at the same level in winter, they asked, when we are acclimated to colder outdoor environments, as in summer?Some occupants of offices in the tropics want the thermostat set higher than Fanger predicts. Thirty years ago, people of European ancestry living in Darwin rejected air conditioning in the "the Dry" (July and August) because they felt overcooled. Though it's unclear whether modern Darwinians, many of whom use air-conditioning at home, would say the same.So, what can we do?We certainly could maintain thermal comfort and simultaneously relax the demands on the thermostat if we were prepared to wear warmer clothes in our offices in winter and cooler clothes in summer. Selecting clothing also would solve the dilemma of providing thermal comfort to both men and women in the same office.In the new Nature Climate Change paper, the authors estimate that energy consumption of residences and offices "adds up to about 30% of total carbon dioxide emissions".It's true, we could substantially reduce the energy required for acceptable thermal environments in offices and consequently reduce greenhouse gases. But that approach would require us to abandon the compulsion to create a shirt-sleeve thermal environment in offices, and to vary the thermostat between summer and winter.We would also need to switch to wall-conditioning rather than air-conditioning and use green engineering to get the thermal design of the office building right. We can be comfortable without it costing the earth.Shane Maloney is Professor and Head of School, Anatomy Physiology and Human Biology at University of Western Australia. Andrea Fuller is Professor, School of Physiology; Director, Brain Function Research Group at University of the Witwatersrand. Duncan Mitchellis Honorary Professorial Research Fellow at the University of the Witwatersrand, Johannesburg; Adjunct Professor in the School of Anatomy, Physiology and Human Biology at University of Western Australia.This article was originally published on The Conversation. Read the original article.Image by Hadria/Shutterstock.

Paul Tan's Automotive News /

Lamborghini HyperVeloce with 800 hp to debut soon?
Paul Tan's Automotive News / Lamborghini HyperVel […]

Gizmodo / Jamie Condliffe

What Happens If a Self-Driving Car's Passenger Isn't a Passenger?
Presumably someone at Google is making sure that the car knows its driver is actually a human, rather than a rock. Or a particularly large cat.[XKCD]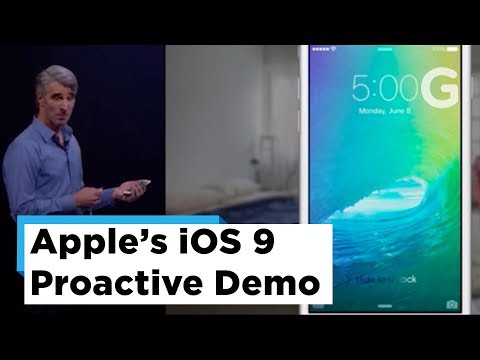 Gizmodo / Darren Orf

Siri May Transcribe Your Voicemail Because Who Uses Voicemail Anymore?
Phones aren't really used for their original purpose anymore: Making actual phone calls. In fact, most of us don't even want to deal with listening to missed voicemail—and Apple's reportedly working on a fix for that, too. According to Business Insider, Siri may soon be able to transcribe your voicemail for you. And if you give her permission, she could even tell callers where you are and why you can't answer. This new feature is reportedly called iCloud Voicemail, with Siri essentially taking the place of your conventional voicemail. It seems likely that Apple will handle voicemail transcription much like it currently handles voice translation, sending information to Apple and then transcribing back to you—possibly through iMessage.Like many of Apple's recent new features, voicemail transcription isn't anything new. Google already does something similar through Google Voice and other carriers, like T-Mobile, offer a similar service. Last month, Google even improved how well Google Voice can transcribe with a nice 49 percent accuracy boost, so some big companies seem pretty focused on making sure you never have to listen to another voicemail again.The official slate of new iOS 9 features is pretty much set for next month's launch, where Siri is due to get an overhaul to look more like Siri on the Apple Watch, as well as all-new Proactive features much like Google Now. So we most likely won't see this new voicemail service until next year with iOS 10 and the iPhone 7. You'll just have to listen to all those voicemails from your parents for one year longer. [Business Insider via Engadget]

TechCrunch / Sarah Perez

What It's Like To Use Amazon's New Dash Buttons
 At first, everyone thought they were an April Fool's joke. But Amazon Dash buttons are real, and just this past week, they became available to all Amazon Prime members for a mere $5 apiece. (Hey, Amazon, shouldn't they be free?) The buttons are physical hardware devices that you set up to be associated with a particular SKU on Amazon, allowing you to easily re-order common… Read More

TechCrunch / Sarah Perez

Soylent Debuts Its Ready-To-Drink Meal Replacement Shake, Soylent 2.0
 Venture-backed food replacement drink maker Soylent – yes, named after the movie where people unknowingly were sustained by eating other people – is out today with its newest product. The company this morning introduced "Soylent 2.0″ (still not people), which is actually a vegan, soy-based nutritional drink that's now shipping in a ready-to-drink package. Read More

Gizmodo / Kelsey Campbell-Dollaghan

Ikea Is Buying Up Whole Forests, and So Is Apple
Ikea bought 83,000 acres of forest last month. In April, Apple bought 36,000 acres. What's the reasoning behind these retail giants buying their own forests? To manage them.Last year, we saw major technology and retail companies buying up wind and solar farms. Walmart, Facebook, Apple, Ikea, Google—all decided to either build or buy renewable energy farms. Nearly as many made pledges to start using fully renewable energy sources: Ikea said it would become "energy independent." Facebook is already using all-renewables-powered data centers to manage all your likes. Now, some of them are going further down the supply chain to manage the provenance of their materials—by buying up the forests that source their paper and wood. Last week, The Wall Street Journal reported that Ikea had bought up almost one hundred thousand acres of forest in Romania and the Baltic—this, after the company had been accused of "brutal" logging practices in Russia and cutting "old forests that have high conservation value," according to the WSJ. The company doesn't log in Russia anymore, and instead will focus on farming its Romanian forests, managing its purchase to create a renewable source for its operations. After all, Ikea uses one percent of the world's wood supply, a number it's trying to scale back by half. It's all part of the company's plan to become "forest positive" in the next five years, growing more wood than it uses. Similarly, Apple recently bought up a 36,000 acres of forest in Maine and North Carolina. These areas are "working forests," or regions that act as renewable sources of wood and paper pulp for industry. Apple and the Conservation Fund, which is collaborating on the project, says that these "working forests" are increasingly being developed. That's not only bad news for them commercially, but bad news for forests that were once outside the scope of industry—as Apple's Lisa Jackson explained in a post about the purchase:We are in the midst of one of the greatest land transfers in history. In the last 15 years, we've already lost 23 million acres of forestland that provided the pulp, paper, and solid wood material for products we all use. That's roughly an area the size of Maine. As land continues to be sold and change hands at an alarming rate, an estimated 45 million more acres are currently in the crosshairs of development.The goal of the Conservation Fund's work is to create limits on how those working forests can be used beyond producing paper products. These are designed to "ensure sustainable harvests and restrict the subdivision or conversion of land to non-forest uses," the group writes. It's a relatively new idea, and one that's been pioneered by scientists including a Harvard ecologist named David Foster, who was interviewed by The New York Times about his work on forestry management back in 2009. Here's how he summed up the problem:Now we tend to do it in places we don't see. And we're going to preserve our land, but, hell, we live in houses and we like the wood. Where's it coming from? It's going to come from British Columbia and Malaysia — and cutting it is going to do damage to much more pristine areas and without oversight.Now, Ikea and Apple are still corporations, and they have very different goals than ecologists and conservationists. But they seem to have found some middle ground for the moment to better manage forests that are already logged, in part, perhaps, thanks to the growing awareness of the public. It'll be interesting to see how this fairly new idea—-that partnering with private corporations could actually leverage the strength of "working forests" and protect the vulnerable old-growth forests and other fragile ecosystems that still exist in the world—will play out over the coming decades. Lead image: njajContact the author at kelsey@Gizmodo.com.

Business Insider / Benjamin Zhang

Airbus just patented a jet that could fly from London to New York in 1 hour (air)
Last month, the US Patent and Trademark Office approved an application from Airbus' Marco Prampolini and Yohann Coraboeuf for an "ultra-rapid air vehicle and related method of aerial locomotion." In other words, Airbus just patent a hypersonic jet.  Airbus expects the hypersonic jet to reach speeds as high as Mach 4.5 — or four and half times the speed of sound.  According to PatentYogi's Deepak Gupta, this means the Airbus jet could make the trip from London to New York in just one hour. That's a significant improvement over the three and a half hours it took for the now retired mach 2 Concorde to make the same trip. The Concorde was a joint venture between Airbus' two predecessors — France's Aerospatiale and British Aerospace. The hypersonic jet would also completely demolish the seven to eight hours it takes a conventional airliner, such as Airbus' own A330, to cross the Atlantic.  In addition, Airbus predicts the patented craft will be able to complete trips like Paris to San Francisco or Tokyo to Los Angeles in just three hours.  In the patent, Airbus describes the craft as "an air vehicle including a fuselage, a gothic delta wing positioned either side of the fuselage, and a system of motors able to propel the air vehicle." The hypersonic jet is powered by three different types of engines working in sequential order to get the craft aloft, into cruising altitude, and then up to its cruising speed of more than 3,000 mph. To get off the ground, the craft will uses a pair of turbojets mounted underneath the fuselage as well as a rocket motor mounted in the rear. As the Airbus lifts off the runway, it will climb vertically like the Space Shuttle. Right before reaching the speed of sound, the turbojets shut down and retract into the belly of plane — leaving only the rocket motor to guide it up to an altitude of more than 100,000 feet.  At cruising altitude, the rocket motor will shut down and retract into the fuselage. At which point the plane's pair of wing-mounted ramjets take over and propel it to a top speed of Mach 4.5. Airbus expects it to be powered by various forms of hydrogen stored on board the craft.   According to Airbus, much of the plane's aerodynamics are designed to limit and reduce the sonic boom it will create when it reaches supersonic speed. In the 1970s, the Concorde was beset by complaints of sonic booms and noise pollution created by its four Rolls-Royce Olympus turbojet engines. Consequently, it was prevented from operating over land.  As a result, the supersonic Anglo-French airliner was never able to become the financially viable mainstream passenger transport its creators had hoped for. Instead, the 14 production Concordes spent their 27-year career shuttling well-heeled VIPs across the Atlantic. Airbus believes the hypersonic jet could have both civilian and military applications. In civilian trim, the craft could serve as private jet or as an airliner with room for 20 passengers. In military trim, the jet could serve as a hypersonic transport for commandos or as a reconnaissance plane like the SR71 Blackbird. In addition, Airbus has also proposed a variant armed with high-power electromagnetic pulse weapons to conduct precision strikes on high-value targets.  As with the majority of patented ideas, it's unlikely the jet will ever enter production. However, technology derived from the hypersonic plane could make its way into Airbus' other less extreme products.  For more information on the Airbus jet, check out the full patent at the USPTO database or this video from PatentYogi:  SEE ALSO: Check out 'Trump Force One' — Donald Trump's personal Boeing airliner Join the conversation about this story » NOW WATCH: Tom Hardy makes a crazy transformation playing identical twins in this new gangster movie

Gizmodo / Kiona Smith-Strickland

Russia Wants People to Road Trip from New York to London (via Moscow)
Between the western shores of Alaska and the northeastern tip of Russia, the Bering Strait is so narrow that you could drive across it in an hour, if only there were a tunnel beneath the sea. And Russian Railways wants to build one, as part of a massive road and rail project that would stretch from New York to London by way of Canada, Alaska, Russia, and continental Europe. The plan is called the Trans-Eurasian Belt Development, and Russian Railway president Vladimir Yakunin proposed it earlier this year.The Longest Road Trip in the WorldImage Credit: SijutechYakunin wants to start construction in Alaska. Existing North American roads would get travelers from New York City (or anywhere else in the U.S., for that matter) to Canada, and then across Canada to the Alaskan border. (It's not clear whether Yakunin also wants to beef up U.S. and Canadian highways as part of the plan, but it seems unlikely.)A 520 mile stretch of road would carry travelers — and, presumably, trade goods — west from the Canadian border, through Fairbanks and Nome, to the shores of the Seward Peninsula. If this ambitious plan ever comes to fruition, it would be the first road connecting Nome to Alaska's other major cities. A few local roads connect Nome to nearby towns — but "nearby" still means almost 90 miles, and the city is otherwise reachable only by air, boat, or dogsled. It's one of the most physically isolated communities in the U.S.From there, only about 55 miles of sea separate Alaska from Russia; a bridge or tunnel would allow goods and people to make the crossing in about an hour. Of course, Yakunin hasn't spelled out how his "mega-road" will get people across the water.It might look something like this. Image credit: SijutechThe next leg of the trip is a 6,200 mile endurance run across Russia. The new highway would run alongside the existing Trans-Siberian Railroad, and Yakunin's plan includes laying tracks for a new rail system, as well as oil and gas pipelines and other infrastructure. It would be a big improvement for the region; Siberian roads are notoriously terrible, after all. Image Credit: Siberian TimesAnd the new highway would connect some very isolated Russian cities, like Irkutsk, to the rest of the world, although it would still pass well south of Russia's most remote northern regions. At the Russian border, the highway would connect with Europe's existing road system. A 1500-mile route through Belarus, Poland, Germany, the Netherlands, Belgium, and France would bring travelers to the Chunnel, the tunnel beneath the English Channel that connects France and the UK.Will it Ever Happen?Yakutin presented his plan to the Russian Academy of Sciences in March 2015, and the idea doesn't seem to have gained much traction in the months since. It's a multi-trillion dollar project, and it could require cooperation with the U.S., Canada, and western European countries, at a time with Russia's relations with these countries is more strained than it has been since the end of the Cold War. Russia is actively fighting in the Ukraine already.On the other hand, Yakutin may be a plausible successor to Russian president Vladimir Putin, and the two are said to be close personal friends. Even if the TEBD never breaks ground, the idea lends itself to all sorts of speculation. You could, in theory, one day make it from the northern tip of Scotland to the southern tip of Chile using a combination of roads and railways. Or you could start in New York, drive across Russia to Europe, then take a detour through Turkey and, if you were feeling adventurous, end up in Cape Town or Johannesburg.[Siberian Times, CNN, Sijutech]Contact the author at k.smithstrickland@gmail.com.Top image: Sijutech

FirstShowing.net / Alex Billington

Watch: First Fun Teaser Trailer for 'Zoolander 2′ Starring Ben Stiller
"If God exists, then why did he make ugly people?" Paramount has unveiled the first official teaser trailer for Ben Stiller's highly anticipated sequel Zoolander 2, starring Ben Stiller and directed by Ben Stiller. The cast includes a whole bunch of other names, but this teaser only features Stiller as Derek Zoolander and some fun CGI animation. Oh, and Stephen Hawking's voice, or so it sounds like it's him. Owen Wilson did show up at the catwalk event earlier this year, so he's still in the mix in this somewhere. This teaser is presumably playing in front of Mission: Impossible all weekend, but in the meantime you can catch it below.
Here's the first official teaser trailer for Ben Stiller's Zoolander 2, direct from YouTube:
Zoolander 2 is written and directed by Justin Theroux (writer of Tropic Thunder, director of Dedication). Ben Stiller and Owen Wilson reprise their roles as male models Derek Zoolander and Hansel respectively in a story that has …
BuzzFeed /

Apple Will Debut New Apple TV In September – BuzzFeed News
BuzzFeed / Apple Will Debut New Apple TV In September & […]
TechCrunch /

Apple To Release New Apple TV In September, Report Says | TechCrunch
TechCrunch / Apple To Release New Apple TV In September […]

Gizmodo / Jamie Condliffe

Amazon Announces New Car Show Featuring the Old Top Gear Presenters
Amazon has announced that Jeremy Clarkson, Richard Hammond and James May will be reuniting to create "an all-new car show" that will be exclusively on Amazon Prime.The new show will be produced by the old-time Top Gear executive producer Andy Wilman and is scheduled to go into production "shortly." It will apparently appear on screens in 2016. For what it's worth, Jeremy Clarkson has said that the move makes him "feel like I've climbed out of a bi-plane and into a spaceship." I'm very excited to announce that Hammond, May and I have signed a deal with .@AmazonVideoJuly 30, 2015The BBC motoring show came to an end of its current form after Jeremy Clarkson admitted to having punched a producer in the face. Clearly Jeff Bezos is more tolerant than the BBC. It's probably a savvy financial move: Top Gear is the most watched factual program in the world, attracting a global audience of around 350 million people per year. The move means that if you live in a country served by Amazon Prime video then you'll have to pony up an annual fee to watch it. If you live somewhere without Prime service, though, you may still be able to tune in: the Wall Street Journal reckon that Bezos will license the show local broadcasters in other countries.[Amazon]

Techmeme /

Facebook mobile ads accounted for $2.9B in revenue, roughly 72% of total Q2 sales (Financial Times)
Financial Times:
Facebook mobile ads accounted for $2.9B in revenue, roughly 72% of total Q2 sales  —  Mobile advertising propels Facebook revenues  —  Facebook revenues soared by nearly two-fifths in the three months to June as advertisers increasingly turned to the social networking group's mobile applications to reach consumers.

Gizmodo / Kate Knibbs

Obama's Plan to Make the World's Fastest Supercomputer
The US does not currently own the world's fastest supercomputer. But if President Obama gets his way, that will change. Yesterday, Obama signed an executive order launching a program to build the world's fastest supercomputer—30 times faster than all others. The supercomputer will be part of a larger program called the National Strategic Computing Initiative, a multi-agency push to boost computing power in the US by creating the fastest computer of them all. The White House released a statement about the plan: Over the next decade the goal is to build supercomputers capable of one exaflop (1018 operations per second). It is also important to note that HPC in this context is not just about the speed of the computing device itself. As the President's Council of Advisors on Science and Technology has concluded, high-performance computing "must now assume a broader meaning, encompassing not only flops, but also the ability, for example, to efficiently manipulate vast and rapidly increasing quantities of both numerical and non-numerical data."Some neuroscientists estimate that an exaflop is the amount of computing power necessary to properly simulate how a human brain works. Yet any reference to the creation of such a powerful beast of a machine leading to a swift and merciless uprising of the machines is noticeably absent from the statement. Also noticeably absent: any reference to the fact that this new program shares most of its name with DARPA's Strategic Computing Initiative, a Reagan-era push to build powerful computers, robotics, and AI that didn't quite pan out. This executive order breathes new life into a long-brewing dream to lead the world in terrifyingly powerful machines capable of outsmarting us. Fuck what you heard about supercomputers, especially whatever trash they have over in Europe. (Yeah, Merkel, I see you.) Especially fuck China's Tiane-2, the world's current fastest supercomputer, which operates at 33.86 petaflops, which is not powerful enough to mimic a human brain, not at all. If any nation is going to usher in a horrifying rise of the machines, it's going to be the US of A. [Wired via White House][Image via Getty]

Gizmodo / Jamie Condliffe

How It Felt to Work at Bell Labs in the 60s
Just 45 miles outside New York City in Murray Hill, New Jersey sits Bell Labs: the birth place of lasers, transistors, cellphones and many other modern technologies. In this video, Professor Brian Kernighan remembers what it was like to work there.Kernighan joined the labs in the late 60s, at a time when computer science didn't quite exist — at that point, it was just electrical engineering. But, as he recalls, Bell Labs was pioneering the techniques that would create and transform the industry.If you enjoyed watching that, there's also an old video from the 80s, released by AT&T, which shows some behind-the-scenes glimpses of Bell Labs.[Computerphile]Image by PanelSwitchman under Creative Commons license

Gizmodo / Sharon Horesh Bergquist

How Long Will It Be Until You Can Get an Anti-Aging Pill?
Last month a team of doctors and scientists made the case to regulators at the Food and Drug Administration (FDA) to consider approving anti-aging drugs as a new pharmaceutical class. Such a designation would treat aging as disease rather than a natural process, potentially opening the door to government funding for anti-aging drug trials.To some, such a drug may seem impossible. Yet, the physiologic basis for it exists. In fact, some candidate drugs, such as metformin, used to treat diabetes, are already being safely used for treating other conditions. Many scientists believe that designing an anti-aging medication is a matter of "when," not "if."Yet the very idea of a quick-fix pill for stopping, and perhaps even reversing, nature's intricate biologic clock thus far has proven to be a hubristic notion. There is much we need to learn about how the aging process works. And while some drugs have shown promise as anti-aging treatments in the lab, we don't know how well, or even if, they will work in humans.What actually happens to us when we age?Aging remains a mystery. While the visible changes of gray hair and wrinkles are unmistakable, what goes on inside your body is less clear. According to leading theories, aging is an accumulation of damage inside your cells, the building blocks of your tissues.Cells continually receive cues from your body and the environment that can accelerate age-driving processes such as oxidative damage and inflammation. These processes are interdependent – woven in a complex maze that is perplexing and daunting for researchers.Rather than trying to extend life by individually targeting prevention and treatment of common age-related diseases such as heart disease, stroke and cancer, scientists are looking for a "master control switch" that can regulate the divergent and overlapping pathways that contribute to aging itself.Since aging is the biggest risk factor for developing such diseases, an anti-aging medication that can flip this switch would theoretically not only slow or stop aging but would also defer many diseases associated with aging.And that is what some of the drugs scientists are investigating may be able to do.A drug from dirt: rapamcyinDiscovered more than 30 years ago in soil samples from the Polynesian island of Rapa Nui, rapamcyin is perhaps the leading contender in the race for the first anti-aging drug.It is already FDA-approved for use as an immune suppressant that reduces organ rejection in kidney transplants. It is also used to treat certain cancers, since it can stop cells from growing.In 2009, researchers made another observation about this versatile drug: when fed to mice at the equivalent age in humans of 60 years, it gave them a boost in life expectancy – an impressive 38% in female mice and 28% in male mice. It has also been proven to extend lifespan in yeast, worms and fruit flies.Rapamycin's ability to extend life in these animals comes from its ability to block a cell's mTOR pathway – which gets its name for being the "mammalian target of rapamycin." mTOR controls many diverse processes that affect how a cell grows and proliferates. It is one of the master switches researchers have been hoping to find – a unifying pathway in all of our cells that can control the rate of aging as well as the risk of diseases such as heart disease, cancer and Alzheimer's dementia.mTOR gets its cues from hormones as well as nutrients. When food is abundant, mTOR signals cells to absorb nutrients and grow. The very process of growing and metabolizing food, however, creates byproducts that stress and age cells.Restrict calories and mTOR signals cells to stop growing – and hence slows aging. What makes rapamycin attractive as an anti-aging drug is that it can block the mTOR pathway without the need for restricting calories.Grapes, nuts and resveratrolFinding a drug that can mimic calorie restriction – which otherwise may not be practical or sustainable – has become a focal point for anti-aging research.Mostly an experimental tool, calorie-restricted diets are ones that reduce calorie consumption by 30%–40% while still including all needed nutrients.It was discovered as a way to extend lifespan in the 1930s when Clive McCay, a nutritionist at Cornell University, incidentally observed that rats that were on calorie-restricted diets were living considerably longer than their litter mates. Since then, calorie restriction has been proven to extend life in yeast, worms, flies, certain strains of mice and some nonhuman primates.Exactly how calorie restriction extends longevity isn't known, but is likely to involve reducing stress inside cells caused by harmful byproducts, called free radicals, that are produced in the process of breaking down food.Blocking the mTOR pathway is one way to mimic calorie restriction a la rapamycin. David Sinclair, an Australian researcher now based at Harvard, has been studying another pathway: a group of genes called sirtuins. Similar to mTOR, one of these genes, SIRT1, may be a unifying pathway, or master regulator, with the potential to extend lifespan and prevent a slew of age-related diseases.SIRT1 is switched on by calorie restriction. In 2003, Sinclair and his colleagues made the discovery that resveratrol, a natural compound found in grapes, red wine and certain nuts, can also turn on SIRT1 – and extend lifespan in yeast by 70%.Subsequently given to mice on a high-fat diet, resveratrol-fed mice lived longer than their non-resveratrol-fed counterparts.However, given to mice on a regular diet, resveratrol did not show the same impressive life-extending results. This, along with other studies, has raised questions about resveratrol's anti-aging benefit.Although preliminary human studies on the anti-aging benefit of resveratrol are promising, resveratrol thus far has mostly been extensively studied in laboratory and animal studies. There have been over 4,000 studies on resveratrol, but only a handful have been done in humans, so it is too early to know if resveratrol will have an anti-aging and disease preventing benefit for us.While research continues on resveratrol, over a hundred other drugs have been studied that can activate sirtuin genes – with the leading three currently being studied in human trials.Genetically engineering longevitySearching for drugs that can flip a master-switch longevity gene is one approach to extending lifespan. Researchers are also looking at other ways of manipulating genes.Telomeres, caps at the end of chromosomes that shorten every time a cell divides, are one potential target. When telomeres are dwindled down, a cell can no longer divide, and dies.Ronald DePinho and his group at the Dana-Farber Cancer Institute in Boston have been studying how manipulating telomerase, an enzyme that can preserve these tips, affects mice.Other researchers are looking for a drug that could ramp up telomerase, in particular as a potential treatment for people with rare disorders that cause premature aging. But there is a caveat to this approach: ramping up telomeres could potentially encourage cells to divide indefinitely and become tumor cells.Another longevity gene that is being explored is the Klotho gene. Klotho is an aging suppressor gene. Researchers have discovered that mice without Klotho age faster and are more prone to age-related diseases. It's much too early to know if manipulating Klotho will affect human longevity.Of mice and menThese drugs are all amazing and groundbreaking, yes – but not in humans. The role of mTOR, sirtuins, telomerase and Klotho in human aging is more nuanced and complex than in lab animal studies. Making the leap from mice to men – and realizing the futuristic vision of communities full of active, healthy, independent centenarians – will require overcoming many hurdles.Rapamycin's life-extending ability in invertebrates and mice is encouraging but it remains to be seen whether it will have the same longevity benefit in humans. Rapamycin is also not without side effects. It can raise cholesterol and blood sugar.And, a 2012 study of long-term rapamycin treatment in mice reported increased incidence of cataracts and testicular degeneration – not very sexy for a longevity drug.Another unresolved question is whether rapamycin would suppress the immune system of healthy people, which may slow aging while making people susceptible to otherwise innocuous bacteria and viruses.Despite widespread acceptance, scientists do not yet know if long-term calorie restriction is nutritionally safe or effective in humans. Although encouraging in lab animal models, calorie restriction doesn't seem to have the same life extending benefit in non-lab, or wild, mice. Studies in nonhuman primates and humans are under way, but it will be years until we know the results.While the race to find the first true anti-aging pill – and our obsession with eternal youth – continues, it is easy to overlook that we already have a proven "breakthrough" for slowing aging and delaying or preventing age-related diseases: following a balanced diet full of fruits, vegetables and whole grains and getting regular physical activity. And, all the side effects, I promise, are ones you will enjoy.Sharon Horesh Bergquist is Physician, teacher, researcher in preventive medicine and healthy aging at Emory University.This article was originally published on The Conversation. Read the original article.Image by Elese Moran under Creative Commons license.

Fortune /

Intel and Micron team up to launch a new class of computer memory – Fortune
Fortune / Intel and Micron team up to launch a new clas […]

Fortune /

Intel and Micron team up to launch a new class of computer memory – Fortune
Fortune / Intel and Micron team up to launch a new clas […]
Uncrate / Ferrari 488 Spider

Gizmodo / Sean Hollister

OnePlus 2 Hands-On: So Good, It Makes Me Want To Leave Verizon
One year ago, the OnePlus One became the best off-contract smartphone you could buy. An unheard of Chinese company managed to deliver a high-quality Android handset for a crazy-low $300 price. Now, it looks like that awesomeness wasn't a fluke. Behold: the OnePlus 2.Left: old and busted. Right: new hotnessStarting at $330, the new OnePlus 2 is only a hair more expensive than the original, and yet it's improved in so many ways I barely know where to begin. Hell, it might be faster to tell you what's missing: it doesn't have a gorgeous 2K screen or wireless charging like the Galaxy S6, and it doesn't have a removable SD card, battery, or fancy manual camera controls like the LG G4.Oh, and there's no stylus. You weren't expecting a stylus, were you? Got all that? Then it's time to talk about just how beastly this phone actually is. 8-core Snapdragon 810 processor? Check. LTE? Check. Two nano-SIMs for hopping carriers? You bet. USB Type-C so you're ready for the future of charging? Definitely. A fingerprint reader? Yep! Plus a 5.5-inch 1080p display, a 13-megapixel OmniVision camera with optical image stabilization and laser focusing, and up to 64GB of storage and 4GB of RAM.Yet the most impressive parts of the OnePlus One have little to do with specs. They're about how this phone feels. (It feels excellent.)ChassisThe moment you touch this phone, you won't believe it costs just $330. Why? Because in terms of materials and build quality, it's only a stone's throw away from the best you can buy: Samsung, LG and HTC devices that cost hundreds more.If you turned up your nose at last year's OnePlus One because it was made of plastic, you'll do a double-take when a OnePlus 2 shows up. The only plastic you'll find on this sucker is the flexible kind you'll find when you pry up the removable rear cover. No more shitty plastic buttons, either: it's all precise, tactile metal for your power button, volume rocker, and (my personal favorite) three-way mute switch. More on that later.Slide to see the difference. Left-hand grip puts power button under index finger, and mute switch under thumb, but volume rocker is a stretch. Right-hand grip The metal does make the phone nearly half an ounce heavier (at 6.17 ounces) and it's nearly half a millimeter thicker (at 9.85mm) but I didn't find myself minding one bit. It's also a millimeter shorter in both directions, and I actually think it may improve the ergonomics. The One was a bit wide for my tastes; the 2 fits easier into my hand.I do kind of miss the metal lip that gave the OnePlus One a distinct look even from the front, but the 2 still keeps the same spirit with a chamfered metal edge beneath its Gorilla Glass. Depending on the size of your hand, it might still add a little bit of grip.Some OnePlus One and OnePlus 2 sandwiches. Mmm, sandwiches.But glass and metal is only half the story when it comes to tactile delight. The rest comes in the form of the OnePlus's optional $27 rear covers, which use actual wood (bamboo, rosewood, black apricot) or Kevlar for a really awesome look and feel. Even stock, the OnePlus 2's "sandstone black" rear cover feels pretty good (and definitely far grippier and grittier than the one on the original phone) but real Kevlar or bamboo is where it's at. I do hope the final units won't make it as hard to pry off the rear cover, though: I chipped off a bit of fingernail trying to do so today.I've gotta say the Kevlar's my favorite so far, but I could actually see myself buying more than one and swapping 'em out after a while. It's a level of personalization we've never really seen in a smartphone before: even with the Moto X, which let you color-coordinate your phone when you bought it direct from the factory, you'd be forever stuck with your choices.ScreenThe screen is pretty much always the most important part of a smartphone. I don't need to tell you this, because you're probably reading this article by swiping on a smartphone screen right now. And the original OnePlus One's screen was, how-do-we-say, not particularly wonderful. I vividly remember taking pictures side by side with the Xiaomi Mi Note and the OnePlus One a few months back—two phones with the exact same Sony camera sensor—and wondering why the pictures seemed so much worse on the OnePlus. It turned out that it was actually just the screen, which looked washed out.Well, the 1080p LCD screen on the OnePlus 2 is bright and beautiful by comparison. The company claims it reaches 600 nits of brightness, more than the iPhone 6 Plus. Personally, I don't think it's anywhere near as gorgeous as the 2K OLED screens you'll find on a Samsung Galaxy S6 or as glassy and smooth as some of Apple's displays—I can definitely see rows of pixels if I look close—but for a $330 phone it's outrageously good.CameraAnd speaking of the camera, it's way the heck better as well. While I definitely didn't get to take enough shots to tell how it stacks up against an iPhone 6 Plus, Galaxy S6, LG G4 or Lumia 1020—the smartphone camera elite—the OnePlus 2's new 13-megapixel Omnivision sensor is perhaps the clearest evidence yet that megapixels mean nothing. Same number of megapixels as the previous phone, but WAY better images right out of the box.Here are a couple of 100% crops from the OnePlus One and OnePlus 2 in good light. Just look how much less noise and how much more detail you see in the image on the right.And impressively, the image from the OnePlus 2 was half the filesize. Here are the originals:Have to say the OnePlus 2 pic is lacking a bit of contrast, though. The darker regions look super dull and grey.Here are a couple pics showing off the improved dynamic range, likely thanks to the larger pixels in the camera sensor:Just look how much more you can see in the bright and dark regions of the image. (You might have to click the magnifying glass and download the picture to zoom in.)Sadly, the camera doesn't have any manual controls or RAW image support, though OnePlus says both are coming in a future update.What's The Catch?So if this phone is so great, why don't you go ahead and order it on August 11th, the day the phone comes out? Particularly since—like the last OnePlus phone—it's invite only, the company has limited stock, and there's no guarantee how quickly they'll make more?Well, there are the usual review caveats. We've barely tested this device. We haven't even tried to make a phone call with it, let alone use apps for longer than a few minutes. (They seemed to run smoothly, but isn't that true of all new phones these days?) We haven't tried to take a lot of pictures in challenging environments, and we have no idea if the (slightly larger 3300mAh battery) will still put up a fight given the new processor and bright new screen. The new fingerprint reader felt awesome and quick and accepted my fingerprint from any angle, but who can say whether it'll be reliable in a pinch without more testing?Also: though it sure looks like it, this phone doesn't actually use stock Android 5.1 Lollipop, and isn't guaranteed to get new updates quickly. Instead, it uses OxygenOS, a customized version that allows for pretty cool tweaks like drawing a symbol on the screen to turn on the flashlight even when the screen is off, or connecting to a new wifi network right from the notification tray, and that cool three-position mute switch that can let you mute everything, nothing, or just allow notifications from your primary contacts to come through.But without more testing, it's hard to say whether the OS is stable and whether it's really, truly better than the pure Google version.And the number one: if you're on Verizon or Sprint, you can't use this phone at all. It's got LTE that's compatible with AT&T and T-Mobile, but no CDMA for the other big networks.It's got an awesome futureproof new USB Type-C port for charging, but that means none of your micro-USB cables will work. You'll need new ones ($5 each for OnePlus's cool new reversible cable, which is admittedly a pretty good deal.)Also, if you want to pay only $330 for this phone, you'll have to wait even longer: as of August 11th, only the $390 model with 64GB of storage and 4GB of RAM will be on sale.If I'm being a good, unbiased journalist, I'd say wait for the reviews. But personally, I have to wonder if it's time to leave Verizon and give it a go myself. After the OnePlus One, the Nexus 5 and the Sony Z3 Compact, I'm tired of missing out on great unlocked Android phones.

theCHIVE » theCHIVE / Mac

The Photoshop master is back with a vengeance (16 Photos)
theCHIVE » theCHIVE / Mac The Photoshop master is back […]

Gizmodo / Kate Knibbs

Uber Is Faking Us Out With "Ghost Cabs" on Its Passenger Map
If you use Uber, you've seen the map that comes up when you want a ride. The map shows little car graphics hovering adorably around your location and the wait time for a pickup. Once you request a ride, you can watch a little car creep closer to your destination as you wait. It's a marvel of technology! Except it's bullshit.Alex Rosenblat and Luke Stark, researchers studying Uber's user interaction, discovered that the map Uber shows passengers of its available local drivers isn't very accurate/may be intentionally misleading. I know—Uber, doing something sketchy?! We inhabit a wild world. But read on:Rosenblat interviewed Uber drivers as research, including an Uber driver "Heather" who noticed that the passenger map wasn't showing correct information, and published an account on Motherboard:When Heather asked an Uber Help staff member, however, she was told that the rider map was just a "screen saver.""The app is simply showing there are partners on the road at the time," the staffer wrote in an email. "This is not a representation of the exact numbers of drivers or their location. This is more of a visual effect letting people know that partners are searching for fares.""I know this seems a misleading to you but it is meant as more of a visual effect more than an accurate location of drivers in the area. It would be better of you to think of this as a screen saver on a computer."A screen saver on a computer! What a fantastic excuse. The next time anyone tells me, "Kate, the blog post you wrote is bad and you are bad," I am going to say, "It would be better of you to think of this as a screen saver on a computer." Ditto for if I accidentally make a seXXXt-tweet, Anthony Weiner style. "Excuse me. It is just a screen saver on a computer my friends, carry on."There are two different maps that Uber drivers can see: The driver map, which shows where people are requesting rides, and the passenger version, which ostensibly shows passengers where cars are but is apparently a screen saver on a computer.Since Uber drivers have access to the driver app map as well as the passenger version, they can check the discrepancy between the two. Drivers have been wondering about why Uber puts "phantom" or "ghost" cars on passengers' maps for a while. In one of many driver forum threads about the "ghost cars," a driver said that Uber claimed it was just a technical issue:This came up in our weekly virtual Uber webinar. They claim this is a new technical issue and are looking into it. Yeah, just like the ETA's doubling after accepting it. Funny how all these 'technical issues' work in Uber's favor and against drivers.Another driver suspects that Uber was putting their car on the passenger map, even when they were signed out and not working as a driver: When I logged onto the rider app lat night it showed a car parked right in front of my building. It had to have been my car and I was not logged on as a driver. The ghost car was almost exactly where my car was parked. CREEPYWhen Rosenblat asked about the issue, however, an Uber representative gave a very different answer:"The map is as accurate as possible in the close vicinity of your location," the representative wrote.Other drivers haven't been buying that, because they're not stupid:And now that this research corroborates suspicions that Uber is manipulating its passenger maps to make it look like there are more drivers, more Uber drivers are noticing:I've asked Uber for clarification on its map/screen saver. I don't know if we'll get a straight answer about this, but there is a good reason why Uber would want to manipulate its passenger map results: When you open the app and see a bunch of available cars nearby, it makes it seem like it's definitely the quickest way to get a ride, which makes Uber seem more attractive.[Motherboard]

Uncrate /

1969 Lamborghini Islero S
Uncrate / 1969 Lamborghini Islero S

Gizmodo / Casey Chan on Sploid, shared by Alissa Walker to Gizmodo

Here's more awesome footage of the Lexus hoverboard
That Lexus hoverboard that we all got collectively giddy about until we realized we could probably never afford one (if they were ever going to actually build more than one) is going to be shown off in full on August 5th. Lexus is saying that it'll be revealing everything about the project then, which cool, we'll see it float around in a skatepark and our minds will explode and we'll thank Back to the Future for the advancement of humanity.Until then, enjoy more awesome footage of the hoverboard below.SPLOID is delicious brain candy. Follow us on Facebook, Twitter, and YouTube.

Gizmodo / Maddie Stone

Here We Go Again: Anonymous Tries to Hold the Canadian Government Ransom
Once again, the hacktivist collective Anonymous is threatening a spectacular security breach, this time, against the Canadian government. Yesterday, Anonymous hackers told the National Post they'd stolen sensitive Canadian national security documents. They're prepared to release said documents if the officer who fatally shot a British Columbian protestor last week is not arrested by Monday at 5 p.m., Pacific time.This could be a very serious big deal, or a total load of bunk. Anonymous would like us to think it's the former. To give the claim some legs, Anonymous members sent the National Post a document, apparently from the Treasury Board of Canada, which details cybersecurity upgrades at the Canadian Security Intelligence Service (CSIS), Canada's spy agency. The paper—whose authenticity has not yet been verified—includes discussion of cabinet approval of millions to dollars to "extend the Service's (CSIS's) secure corporate network environment to its foreign stations."Anonymous members told the Post they've spent several months breaching Canadian government websites, and have other sensitive documents and files that they're prepared to release as well.James McIntyre, a former member of Anonymous, was shot last week while wearing the iconic Guy Fawkes mask at a protest. The Canadian government has already faced a string of minor cyberattacks as fallout from the shooting.Canadian government officials say they're monitoring the situation closely, but deny Anonymous's claims that CSIS computers were hit with distributed denial of service (DDoS) attacks last weekend. Other experts, however, tell the Post we shouldn't get too complacent:Gabriella Coleman, a McGill University professor who is a leading academic expert on Anonymous and author of a recent book on the hacktivists' history, said the action outlined to the Post "definitely matches the style" of current Anonymous operations and seems credible."People now carry out [Anon operations] with a lot more security and seriousness in mind," she said. "This should be taken seriously."It's tough to say what, if anything, this will all amount to, but a healthy dose of skepticism is warranted. Many, many Anonymous threats have turned out to be nothing but hot air. But one way or another, Anonymous is proving yet again that it's still capable of causing a major ruckus.[National Post]Contact the author at maddie.stone@gizmodo.com or follow her on Twitter.

SourceFed / Kristin F.

"Maze Runner: The Scorch Trails" Trailer Two!
Whose side are you on? What a week for dystopian action movie trailers! Maze Runner: The Scorch Trails picks up right where the first movie left off. Thomas (Dylan O'Brien) and the other Gladers team together to try to take down WCKD, the organization that created the original maze. Aiden Gillen of Game of Thrones infamy joined the Maze Runner cast for the sequel. Will he be just as untrustworthy as Petyr Baelish? The film hits US theaters on September 18th, 2015.

SourceFed / Andrew Fahey

First Trailer For 'Steve Jobs: The Man in the Machine'
See a side of the Apple founder that you've never seen before. Though the 2013 biopic of Steve Jobs' life did not fare well at the box office, it did give us a glimpse into the creative mind of the man who brought us the beloved Apple brand that many people revolve their lives around. In the upcoming documentary Steve Jobs: The Man in the Machine, we get much more than just a glimpse into the life of Steve Jobs. We see the impact he had not just on the world, but on everyone around him. Oscar-winning documentary filmmaker Alex

Gizmodo / Andrew Liszewski on Toyland, shared by Meg Neal to Gizmodo

A GoPro Makes a Swing Feel Like a Roller Coaster
Slides, teeter-totters, and even merry-go-rounds are all just bit players at a playground. The real star of the show are always the swing sets, because as this first-person GoPro footage reminds us, they're about as close as you can get to riding a roller coaster without any kind of safety gear.This particular daredevil is Rait Karus who's riding a special over-sized swing with rigid arms that actually allows him to eventually do a complete loop. But this could also just as easily be any kid at a playground on a Saturday afternoon.Even though in your heart of hearts you knew that doing a complete loop on a chain-hung swing was impossible, it didn't stop you from trying with all your might. And who needs safety harnesses or seatbelts when you've got a sea of sand to cushion any falls?Toyland: We love toys. Join us on Facebook or follow us on Twitter.

Uncrate /

1955 Mercedes-Benz 300 SL Alloy Gullwing
Uncrate / 1955 Mercedes-Benz 300 SL Alloy Gullwing

Gizmodo / Annalee Newitz

New Evidence That Sending People to Prison Makes Crime Worse
There's a saying that there's nothing like going to prison to turn you into a criminal. But now, a new study offers evidence that this homily is statistically sound. Every year a person is kept in prison increases their odds of committing another crime when they are released.Over at Quartz, Allison Schrager explains the study, which only deals with the United States:A new paper from University of Michigan economics professor Michael Mueller-Smith measures how much incapacitation reduced crime. He looked at court records from Harris County, Texas from 1980 to 2009. Mueller-Smith observed that in Harris County people charged with similar crimes received totally different sentences depending on the judge to whom they were randomly assigned. Mueller-Smith then tracked what happened to these prisoners. He estimated that each year in prison increases the odds that a prisoner would reoffend by 5.6% a quarter. Even people who went to prison for lesser crimes wound up committing more serious offenses subsequently, the more time they spent in prison. His conclusion: Any benefit from taking criminals out of the general population is more than off-set by the increase in crime from turning small offenders into career criminals.High recidivism rates are not unique to Texas: Within 5 years of release more than 75% of prisoners are arrested again.In other words, the prison system does not deter crime. It encourages it. Especially for people who serve more than a year.But why would that be? Schrager talks about a number of popular theories, the most salient of which is that it's incredibly hard for ex-cons to get jobs. Employers don't want a former prisoner working for them, and when money gets tight, it's easier to turn to crime than it is to become homeless or go hungry. Plus, the threat of prison doesn't scare criminals enough to prevent them from committing crimes. The fact is that people need money in their pockets more than they fear getting caught for breaking the law.The question is, how can we prevent crime while also eliminating the long prison sentences that lead to higher rates of recidivism? One possibility might be to put more police officers on the street. Apparently, there is a lot of evidence that increasing police presence actually does deter crime in a way that fear of prison doesn't. The goal shouldn't be more arrests, though. It should be stopping crime before it happens. [via Quartz]Contact the author at annalee@gizmodo.com.Public PGP keyPGP fingerprint: 85E3 8F69 046B 44C1 EC9F B07B 76D7 8F05 00D0 26C4

Gizmodo / Jamie Condliffe

Watch the New James Bond Spectre Trailer Right Here
Later this year, the 24th James Bond move, called Spectre, will hit the screens. This is the latest trailer—a full two-and-a-half minutes of cryptic clues and action.Veering from Mexico City to Rome via London, the trailer—below—gives us a taste of what we can expect in the fall. The studio's also given a brief synopsis of the plot:A cryptic message from the past sends James Bond on a rogue mission to Mexico City and eventually Rome, where he meets Lucia Sciarra (Monica Bellucci), the beautiful and forbidden widow of an infamous criminal. Bond infiltrates a secret meeting and uncovers the existence of the sinister organisation known as SPECTRE.Meanwhile back in London, Max Denbigh (Andrew Scott), the new head of the Centre for National Security, questions Bond's actions and challenges the relevance of MI6, led by M (Ralph Fiennes). Bond covertly enlists Moneypenny (Naomie Harris) and Q (Ben Whishaw) to help him seek out Madeleine Swann (Léa Seydoux), the daughter of his old nemesis Mr White (Jesper Christensen), who may hold the clue to untangling the web of SPECTRE. As the daughter of an assassin, she understands Bond in a way most others cannot.As Bond ventures towards the heart of SPECTRE, he learns of a chilling connection between himself and the enemy he seeks, played by Christoph Waltz.So. Intruging. Spectre will be released in the U.S. on November 6th 2015 and in the U.K. on Octoeber 26th 2015.[YouTube]

TechCrunch /

AncestryDNA And Google's Calico Team Up To Study Genetic Longevity | TechCrunch
TechCrunch / AncestryDNA And Google's Calico Team Up To […]

Uncrate /

1965 Ferrari 500 Superfast
Uncrate / 1965 Ferrari 500 Superfast

Gizmodo / Andrew Liszewski

This Giant Display Uses Colored Thread Instead of Pixels
Tiny glowing dots have been the modus operandi for electronic displays since the TV was first invented. But at a Forever 21 store in New York, you'll find a giant screen that swaps pixels for spools of colored thread that quickly align to display low-res images.The F21 Thread Screen is first and foremost a clever marketing gimmick for the store, but the technology behind the giant display is still pretty slick. It only boasts a measly resolution of 80 by 80 "pixels," but each dot is created by 6,400 spinning spools that align 5.5-foot long strips of threaded fabric that are dyed 36 different colors along their length.Those strips of threaded fabric are actually looped back and forth across multiple spindles inside the mechanics of the display so that it's only about three feet deep, despite those strips being considerably longer. And while compact in size, the Thread Screen still ended up weighing a full ton given the over 200,000 parts inside including countless motors and mechanisms needed to accurately control the positions of all those spools.If you have no plans to be in New York between now and July 28, you can still interact with and experience the F21 Thread Screen online via its website. There you'll find a livestream of the display, and you can send your own images to it by posting a photo to Instagram and tagging it with #F21ThreadScreen. Just don't be disappointed when the beautifully detailed image snapped by your smartphone's hi-res camera ends up losing a good chunk of resolution and color fidelity in the process.[F21 Thread Screen via Wired]

Gizmodo / Damon Lavrinc on lanesplitter, shared by Meg Neal to Gizmodo

The Yamaha XSR700 Is The Ducati Scrambler Competitor We've Waited For
Ducati gets it. Honda is getting it. And now Yamaha nails it. This is the XSR700, the retro-modern roadster based on one of the best bikes in Yamaha's stable.The XSR cribs the FZ-07 platform, taking the frame and 689cc parallel-twin engine and slathering it in one of the most tasteful blends of old-school style and new-school accouterments this side of the Scrambler. As a matter of fact, it looks even better than the Duc, with its single round headlamp and matching LED tail lamp, dual-textured seat, lower vents, side panels, and tidy tail. But the best part might be the lone round gauge, which packs a massive amount of information (fuel level!) into a slick, tiny LCD package. Yamaha sweated the small stuff – from the design of the rear subframe to the bracket that holds the front fender – and it shows. Just look at how it packaged the onboard tool kit.Unlike most parallel twins, the 270-degree crank engine actually has character, and that should be aided by the low-mount exhaust. Output is rated at 73.8 horsepower at 9,000 RPM and 50.2 lb-ft peaking at 6,500 revs. Given the size of the aluminum tank and Yamaha's claim of 54.7 MPG, 200 miles shouldn't be hard to hit.The seat is about a half-inch taller than the FZ at 32.1 inches, and the suspension remains largely unchanged with a 24.5-degree rake up front and 5.1 inches of travel at each end holding up the 10 spoke aluminum wheels.Dual, four-piston brakes are mounted up front with 282mm rotors, with a 245mm disc at the far, all augmented by ABS as standard.All in, the XSR has a dry weight of 410 pounds, and when sales begin this November, expect it to be priced maybe a few hundred dollars higher than its FZ-07 stablemate – figure around $7,500 or so – before you start tacking on all the accessories Yamaha will be offering.More of this please.

Gizmodo / Sean Hollister

GoPro Wants To Help You Turn Awesome Videos Into Cold, Hard Cash
Do you create stunning videos with your action camera? Videos where you careen through a canyon at death-defying speeds, or "ride" your tiny model trains? GoPro wants to license those videos to advertisers looking for premium footage, and pay you for the privilege.The company just opened a new GoPro Licensing portal, where you can actually already find those exact pieces of footage for sale. Prices start at $1,000, according to Adweek, though a lot will depend on where a prospective client wants to display the footage, and for how long—much like with Getty Images, Shutterstock and other stock multimedia sites. Crucially, it's not clear how much of that money GoPro will keep, and how much it will share with content creators. But if the terms are good, it seems pretty likely that we'll see more GoPro footage popping up in ads. Footage that might have originally been shot by athletes, daredevils and video professionals for their own pleasure—not just by creative agencies looking to sell the latest idea. [GoPro, Adweek]Contact the author at sean.hollister@gizmodo.com.
Apple Watch Satisfaction | Tech.pinions – Perspective, Insight, Analysis /

Apple Watch Satisfaction | Tech.pinions – Perspective, Insight, Analysis
Apple Watch Satisfaction | Tech.pinions – Perspec […]

TechCrunch /

Instagram Brings Search To The Web | TechCrunch
TechCrunch / Instagram Brings Search To The Web | TechC […]

Uncrate /

50th Anniversary Shelby Daytona Cobra
Uncrate / 50th Anniversary Shelby Daytona Cobra

TechCrunch /

Surprise! Tesla Is Working On A New Roadster | TechCrunch
TechCrunch / Surprise! Tesla Is Working On A New Roadst […]
Uncrate / Solar Paper

Gizmodo / Kelsey Campbell-Dollaghan

The Death of the SIM Card Is Nigh
SIM cards are dead; Long live e-SIMs. A report from the Financial Times yesterday afternoon brought news that both Samsung and Apple are close to agreeing on a common architecture standard for an electronic SIM card that would replace physical SIMs completely. It would allow you to change your carrier without having to switch cards at all—an ability that would "fundamentally change how consumers sign up to mobile operators," as the FT puts it.Is that a good thing? Well, it depends. On the one hand, you'd be able to switch carriers without switching SIMs. On the other, it means the decline of power amongst the big telecoms and the rise of, well, the phonemakers. Here's how the Economist explained it last year:Operators would lose control of the market, but Apple and other device-makers might gain it. They would, if regulators let them, be able to choose which operators appeared on the menu when buyers of their phones and tablets were setting them up. The risk would then be that the SIM card's demise leads to less choice, and higher prices for users.So, who decides on the standards that all of these companies use? That would be the GSM Association: A group that represents hundreds of telecom companies and was established all the way back in the early 1980s by European carriers, when cellphones were the bleeding edge of tech. You can thank the GSM for the way our phones work today: It did everything from figure out where on the radio frequency spectrum mobile phones would sit, to how devices identify themselves (for example, with SIM cards). ZDNet explains how a group of 13 countries literally wrote the book on the first wireless phone system in Europe, a "global revolution:"Before GSM, Europe had a disastrous mishmash of national analogue standards in phones and TV, designed to protect national industries but instead creating fragmented markets vulnerable to big guns from abroad. They hoped for maybe 20 million users by the end of the century; by the time 2000 arrived, they had quarter of a billion.SIM cards were just one of the specifications they created. Officially, SIM stands for subscriber identity module—a circuit that stores an ID number called your international mobile subscriber identity that identifies you across networks, along with several other crucial pieces of security info.1995 patent for a mobile phone and SIM card (completely with wrist strap).The first SIM cards to make it onto the market were made by a German security firm that has been around since the 1850s. Called Giesecke & Devrient, the company was originally focused on developing banknotes—they printed the money for many of the pre-German Empire states before the 1870s. The company survived into the modern era, and patented a number of systems for authenticating modern tech, including credit card stripes and identification systems for wireless communication. They also made the first commercial SIM card in 1991, selling 300 of the chips to a Finnish telecom known today as Elisa Oyj. What's interesting about the developments in those early days of cellphones is how closely they mirror our own. Back when the GSM was developing an agreed-upon set of standards for encryption, there were reportedly arguments between European countries about how strong the encryption of the GSM cipher A5/1 should really be, according to researcher Ross Anderson. A bit like government agencies today are debating whether there should be a "back door" in encryption, governments in the 1980s didn't agree about whether encryption standards should be strong or purposefully weak.Patent for a multiple user SIM card secured subscriber unit, 2000.The SIM card is what carries those encryption keys, though today, they're an almost trivial security feature. And as we learned in 2013, the NSA—and who knows how many other government or non-government actors—could easily break the A5 algorithm used to secure most SIM cards, no problem. In fact, the NSA itself has even patented a technique to detect when a SIM card is removed and replaced. And this spring, we learned that a group of NSA and GCHQ spies had actually hacked the system of the world's largest SIM maker—Gemalto—giving themselves access to the encryption keys of the company's billions of SIM cards, making it even easier to decrypt mobile communications. The Intercept reported the breach, explaining how the theft of these SIM keys lets government agencies "sidestep" traditional barriers like warrants for wiretapping. "Stealing the keys, on the other hand, is beautifully simple, from the intelligence agencies' point of view, as the pipeline for producing and distributing SIM cards was never designed to thwart mass surveillance efforts," Jeremy Scahill and Josh Begley wrote. It would be easy to pretend that switching to a software-based SIM would allow for better, more nimble encryption protocols. But we won't know whether the new electronic SIMs are actually any better until the GSM announces the protocol that phonemakers have agreed upon, probably within the next few months. The Financial Times says the new protocol could be implemented as soon as 2016. Either way, the era of effective SIM card encryption is long since over. As The Intercept's Scahill and Begley concluded in February, "The only effective way for individuals to protect themselves from Ki theft-enabled surveillance is to use secure communications software, rather than relying on SIM card-based security."Image: 2012 patent US20130267106 A1.Contact the author at kelsey@Gizmodo.com.

Gizmodo / Jamie Condliffe

Intel's 2016 Chip Line-Up Will Put Moore's Law on Hold
Moore's Law states that the number of transistors on an integrated circuit doubles every two years—a phenomenon that Intel has been upholding for decades. But with Intel's announcement of its 2016 silicon, the law stutters.The dramatic increase in the number of transistors aboard integrated circuitry is made possible by shrinking them using new manufacturing processes. The last advance in Intel's chips was to move to a design that created 14 nanometer transistors aboard its Broadwell processors—and if Moore's Law was to hold, we'd expect smaller ones to arrive in 2016.But Intel has announced that its 2016 chip line-up, called Kaby Lake, will continue to use 14 nanometer processes. Instead, the next shrinkage will arrive in the second half of 2017, when Intel will shift to transistors that measure just 10 nanometers in its Cannonlake chips.During a call yesterday on the topic, Intel's CEO Brian Krzanich mused on Intel's adherence to Moore's Law. He explained that "the last two technology transitions have signaled that our cadence today is closer to 2.5 years than two." In other words, the dealy of 10-nanometer processes puts Moore's law on hold.Indeed, the limit of what can be done with conventional silicon is fast being approached. Just last week, IBM announced that it can create 7-nanometer transistors, but using silicon-germanium in the manufacturing process rather than pure silicon. The new material choice allows transistors to switch faster and also use less power—in turn allowing them to sit more densely on a chip. What will happen to Moore's Law in the long-term remains to be seen. But for now, Intel's failing to keep up.[Intel via Verge and Ars Technica]Image by TiggerT under Creative Commons license.

TechCrunch / Greg Kumparak

Tesla Is Making A Mystery Announcement Tomorrow
 We just got the official word: Tesla is announcing something tomorrow. What is that "something"? We… actually have no idea at the moment. I'd love to say "YEAH! GET HYPED! NEW ANNOUNCEMENTS THAT WILL BE SUPER INTERESTING!" for the sake of readership — but I can't really do that, because Tesla is keeping details super sparse. Could it be that… Read More
Gizmodo / Adam Clark Estes

Apple's Thinking About Showing People Ads Based on Their Bank Balances
Just when you thought Apple wasn't integrated into your life enough, the company just won a patent for a system that targets ads based on how much money people have. This is the same Apple that's promised not to monetize your data. As Tim Cook said last year: "You're not our product." Until you are, apparently.The United States Patent and Trademark Office (USPTO) just awarded Apple the targeted ad technology patent today, but it's been in the works for a while. The system sounds like a cross between Google reading your Gmail messages in order to serve more relevant ads and that one scene in Minority Report.According to the patent, Apple's new invention is designed "to analyze the user's available credit in order to assess the likelihood of a user being able to purchase advertised goods and/or services." Why so curious? "An advantage of such targeted advertising is that only advertisements for goods and services which particular users can afford, are delivered to these users."This idea is particularly interesting not only because it's futuristic but because it appears to be an about-face on Apple's attitudes towards monitoring users' most personal data. In the past year or so, Tim Cook has been on a fierce campaign against ad-driven companies like Google and Facebook. At a dinner hosted by the Electronic Privacy Information Center (EPIC) last month, the Apple CEO said bluntly:Our privacy is being attacked on multiple fronts… Some of the most prominent and successful companies have built their businesses by lulling their customers into complacency about their personal information. They're gobbling up everything they can learn about you and trying to monetize it. We think that's wrong. And it's not the kind of company that Apple wants to be.Unless Apple decides to install this patented new targeted advertising system into every Apple product on Earth! There's no real reason to believe that will happen. Apple patents all kinds of crazy inventions, but technology that watches your bank account balance in order to show you more relevant ads is markedly more Orwellian than a method to make iPhones fall like cats. At the very least, it's an indication that Apple is thinking about the possibilities of leveraging user data for business purposes.It should be said that the security side of this story is one way that Apple might dodge the "monetizing user data" accusation. Apple Pay, for instance, uses heavy encryption and keeps all sensitive data stored on the user's device. So it's possible that Apple's targeted ad idea would not involve hosting your bank account balance on an Apple server.But still. Looking at your own bank account balance can be stressful enough. We don't really need Apple (or its advertisers) taking a peek, too.Image by Raffael Hannemann[USPTO via Business Insider]Contact the author at adam@gizmodo.com.Public PGP keyPGP fingerprint: 91CF B387 7B38 148C DDD6 38D2 6CBC 1E46 1DBF 22

Uncrate /

1965 Bizzarrini P538
Uncrate / 1965 Bizzarrini P538
Techmeme /

Apple to release new iPod touch today: gold option, 8MP camera, 64-bit, 128GB + new Nano/Shuffle colors (Mark Gurman/9to5Mac)
Mark Gurman / 9to5Mac:
Apple to release new iPod touch today: gold option, 8MP camera, 64-bit, 128GB + new Nano/Shuffle colors  —  Apple will be rolling out a refreshed line of iPods today, according to sources.  As indicated by new colors recently found in iTunes on the Mac, the new iPod touch, shuffle, and nano will come in new darker blue and pink colors.

SourceFed / Andrew Fahey

Canada Ranked 'Most Admired Country in the World'
Canada is seriously super great, you guys. Oh, Canada. I've always been a fan of the place. The friendly people, the abundance of moose, maple syrup flowing freely from every tree. There really isn't much to not like about Canada, and according to an annual survey, I'm not the only one who feels that way. In its 2015 annual survey, the Reputation Institute ranked Canada as the most reputable country in the world. The Institute's representative Fernando Prado attributes the country's ranking to the country's "effective government," "absence of corruption," "friendly and welcoming people," and welfare support system. Plus, it's

SourceFed / Andrew Fahey

How "El Chapo" Escaped From Prison
Watch security footage of the drug lord escaping from his Mexican jail cell. Joaquín "El Chapo" Guzmán Loera, the kingpin of the Sinaloa drug cartel in Mexico, was captured by a Mexican-led operation back in February, ending a 13 year manhunt. He would spend the following six months in Altiplano maximum security prison until this past Sunday, when he managed to escape from his cell through a tunnel in his cell shower. The security footage of his escape was released today, showing El Chapo moments before his escape, as well as what the tunnel he escaped from looks like, and

Gizmodo / Jamie Condliffe

Facebook Is Apparently Building a Human-Powered Personal Assistant
New reports suggest that Facebook is working on a personal assistant service baked into Messenger called Moneypenny. But unlike Apple's Siri or Microsoft's Cortanaa, this isn't a virtual helper—it's a real human service at the other end.The Information reports that the new service, known internally as Moneypenny, will allow users "to ask real people for help researching and ordering products and services, among other tasks." Three sources have described the new service to the website, explaining that it is currently being tested internally by employees.It's not clear what kinds of features the service may include, but it does sound more akin to a personal concierge system than rash of recent digital personal assistants. Nor is there any suggestion of how complete the offering is yet—let alone how close to launch it might be.There have, of course, been other attempts to make services like this work, including the likes of Magic. Presumably Zuckerbeg would be banking on sheer weight of existing numbers to make the service succesful, rather than starting from scratch like competitors. Either way, we'll have to wait and see. [The Information via Verge]

Uncrate /

2006 Lamborghini Concept S
Uncrate / 2006 Lamborghini Concept S

Gizmodo / Germain Lussier on io9, shared by Charlie Jane Anders to Gizmodo

Watch The Official Suicide Squad Footage From Comic-Con
Were you jealous of everyone at San Diego Comic-Con that got to see the early Suicide Squad trailer? Well you're in luck. Warner Bros. has finally put the official video online. In it you'll see the first look at what Jared Leto has in store for The Joker, and so much more.Suicide Squad, written and directed by David Ayer, doesn't hit theaters until August 5, 2016 and the above footage was – hypothetically – going to be just for Comic-Con. However, a pirated version of the footage spread like wildfire and the studio wisely released the official version. Which looks awesome. A true highlight of the entire convention.Ayer's aesthetic here feels perfectly suited to this film. It's super dark, super gritty, and very R-rated. If anything, Leto's Joker – who doesn't come in until the end – feels almost too colorful for this world. But he's still very creepy and will surely play a big role not only here, but in the rest of the DC Movie Universe too.Suicide Squad stars Will Smith, Jared Leto, Margot Robbie, Joel Kinnaman, Jai Courtney, Cara Delevingne and Viola Davis. It opens next August. That's the good news.The bad news is, speaking with Deadline, the president of Worldwide Marketing and International Distribution at Warner Bros., Sue Kroll, explained her disappointment this happened at all.Warner Bros. Pictures and our anti-piracy team have worked tirelessly over the last 48 hours to contain the Suicide Squad footage that was pirated from Hall H on Saturday. We have been unable to achieve that goal. Today we will release the same footage that has been illegally circulating on the web, in the form it was created and high quality with which it was intended to be enjoyed. We regret this decision as it was our intention to keep the footage as a unique experience for the Comic Con crowd, but we cannot continue to allow the film to be represented by the poor quality of the pirated footage stolen from our presentation.Does that mean Warner Bros. could stop bringing footage to Comic-Con if the audiences can't help themselves? (Pirated versions of every "exclusive" trailer made their way online over the weekend.) It seems possible.[Deadline]

theCHIVE » theCHIVE / Shelbie

Introducing Miss USA 2015 Olivia Jordan (24 Photos)
theCHIVE » theCHIVE / Shelbie Introducing Miss USA 2015 […]

Gizmodo /

Facebook's New Fort Worth Data Center Will Be Powered Entirely By Wind
Gizmodo / Facebook's New Fort Worth Data Center W […]
WSJ /

Apple Plans Record Number of New iPhones – WSJ
WSJ / Apple Plans Record Number of New iPhones – […]

Gizmodo / Jamie Condliffe

IBM's New Chip Is Four Times as Powerful as Today's Best Silicon
IBM has announced that it's designed a new kind of ultra-dense chip, which squeezes in four times as much computing power as the best silicon currently available.The ability to squeeze ever more processing power into the same small processors is a result of shrinking the fundamental transistors that make up chips. Until recently manufacturers have been able to produce them at a scale of 14 nanometers, and are now transitioning to a regime where 10 nanometers is the standard. IBM's announcement, reports the New York Times, ushers in the possibility of creating 7-nanometer transistors. For some context, a strand of DNA measures 2.5 nanometers in diameter.The company claims that it's made possible by using silicon-germanium in the manufacturing process rather than pure silicon. The new material choice allows transistors to switch faster and also use less power—in turn allowing them to sit more densely on a chip. Indeed, IBM suggest that processors with more than 20 billion transistors should be a possibility—about four times that of today's best chips. It's worth noting that the chips are in advanced research stage, as opposed to being consumer-ready, but that doesn't detract from the announcement.For all the talk of death of Moore's Law—which suggests the number of transistors per square inch on chips should double every two years—IBM's announcement suggests that it could be safe, at least until 2018. It remains to be seen if the silicon-germanium will be embraced by the chip industry, but if it's the only way to keep Moore's Law alive, it may not have much choice.[NYT]Image by Credit Darryl Bautista/IBM
TechCrunch / Sarah Perez,Greg Kumparak

iOS 9 And OS X El Capitan Are Now Available To All As Public Betas
 As announced at WWDC last month, Apple is making a beta of its newly updated mobile operating system, iOS 9, available to the general public for testing starting today, alongside the beta version of OS X El Capitan, its updated desktop OS. The iOS 9 beta build will allow early adopters to try out upcoming features, including new apps like News and a refreshed Notes, transit directions in… Read More

SourceFed / Andrew Fahey

Short Film 'One Minute Time Machine' is Rad
What would you do if you could go back juuuuuust a little bit? In the short film One Minute Time Machine, James uses his (appropriately named) One Minute Time Machine to seduce Regina, who doesn't make it easy for him. Check it out: One Minute Time Machine is directed by Devon Avery, who submitted the short film to Sploid for the Sploid Short Film Festival. Sploid is accepting short film submissions for a "Best Short Films of 2015" competition. Filmmakers have until October 31st to send in their short film submissions, so if you're interested, you'd better get moving. In

Gizmodo / Darren Orf

Logitech Is Changing Its Name to "Logi" Because Tech Means Nothing
You know Logitech, that company that makes the great keyboards, and the great speakers, and the great gaming mice? It's going to start calling itself just "Logi" now, and that transition begins today.When I asked exactly why it decided to karate chop its tenured brand name in half, the answer was simple: tech means nothing."Tech is everywhere," says Logitech's VP of brand development Charlotte Johs, a big "L-O-G-I" comically emblazened on the silk screen behind her. "Tech is in the air you breathe…it's in your clothes…in the future, 'tech' doesn't say anything," she tells me.In a way they have a point. After all, Gizmodo's own tagline is "Everything is Technology." There are precedents for the name-splitting, too: Remember when Steve Jobs decided to go all King Solomon on Apple Computer? Now it's just Apple.Seemingly a better fitting name for a new brand of Swedish furniture than one of the leading companies for tech accessories, the important distinction is that Logi isn't a word. It's not quite "logic," which was of course the reference in the original name, and I highly doubt they're referencing Logi the fire giant from Norse mythology. One definite bonus, though, is the company would finally be able to have the same brand in Japan, where Logitech is known as Logicool due to trademark complications. Logi, as far as I'm aware, doesn't mean anything offensive in Japanese. Phew.When I asked where exactly this delightfully zen new identify came from, Johs said Logitech's Boom series of Bluetooth speakers—the company's most popular product—was in many ways the very first Logi-inspired piece of tech. In other words, the Boom happened when Logitech started starting giving a shit about design. The name just didn't exist yet, says Johs.Which convienently ignores the fact that the Boom already belonged to a premium brand—Ultimate Ears, which Logitech acquired in 2008—but surely the company wasn't about to start using a headphone and speaker brand for keyboard and mice as well.And so, Logi was born.From looks alone, the new logo is a visual step up from its 34-year-old predecessor. It's clean, modern and has all the visual cues of a 21st-century startup (even the lowercase!). The color palette accompanying the makeover is bright, vivid and "in your face," another element ripped from its Boom speakers. But it also sacrifices decades of brand identity for a short and sweet logo that's on the one hand completely unobjectionable and pleasant-looking, but on the other, kind of bland.The name Logitech isn't retiring quite yet. For one, it'll remain the company's formal name and be sticking around on a lot of Logitech's older stuff like mice, keyboards, and even Boom speakers…at least for now. But Logitech says, that if everything goes accordingly, Logi will be the name inscribed on almost all the things it makes, because tech isn't spoken anymore—it's understood.Note: Logitech flew me to Ireland to check out its design studio and other fun tech stuff (I drop-tested an iPad and destroyed the fuck out of it). They also put some grub and booze in me and also gave me a little notebook. I use it for D&D campaigns now.

Uncrate /

1959 Ferrari 250 GT LWB California Spider
Uncrate / 1959 Ferrari 250 GT LWB California Spider

Uncrate /

Aston Martin AM37 Powerboat
Uncrate / Aston Martin AM37 Powerboat

TechCrunch / Sarah Perez

Netflix Moves Into Original Feature Films, Starting This October
 Netflix is ready to become a home for feature films, giving the industry a new outlet for movie production in an era of declining ticket sales – a trend that has led to a large influx of what studios' believe will be sure-fire hits, like remakes and sequels. The first film out of the gate is indicative of the kind of film that could potentially be a critical favorite, but may not… Read More

Techmeme /

A media platform based on blockchain will arrive soon, which unlike Reddit or Twitter can't be policed (Fred Wilson/AVC)
Fred Wilson / AVC:
A media platform based on blockchain will arrive soon, which unlike Reddit or Twitter can't be policed  —  The Decentral Authority  —  We've been big fans of Reddit since it was part of the first Y Combinator class ten years ago this summer.  We've watched closely as it emerged as a community powered mostly by its users.

Uncrate /

GoPro Hero4 Session Camera
Uncrate / GoPro Hero4 Session Camera
Uncrate / Casa Brutale

SourceFed / Jonathan Holman

Full 'Steve Jobs' Trailer: "I Play The Orchestra"
Danny Boyle directs Michael Fassbender as the tech giant. Universal has had quite the trip with their upcoming Steve Jobs biopic. Between a shift of hands from Sony, and more actors and directors lined up than even thought possible, the movie is finally being released. Based on the Walter Isaacson biography of the same name, and written by Aaron Sorkin, the movie looks to be a powerhouse in the fall festival and awards circuit. From Universal, here's first full trailer for the film: Admittedly, I still haven't been able to get behind Fassbender as Jobs, simply because of their build
Techmeme /

iPhone 6s to support download speeds of up to 300 Mbps, double that of the iPhone 6, run more efficiently with new Qualcomm LTE chip (Mark Gurman/9to5Mac)
Mark Gurman / 9to5Mac:
iPhone 6s to support download speeds of up to 300 Mbps, double that of the iPhone 6, run more efficiently with new Qualcomm LTE chip  —  iPhone 6S to double LTE speeds, run more efficiently with new Qualcomm chip  —  One of the main upgrades to the next iPhone's internals …

SourceFed / Andrew Fahey

Ask Siri to Divide Zero by Zero
You know, Siri can be a real jerk. It seems that Siri is finally fed up with all of the dumb questions that we've been asking it all of these years. It turned down your marriage proposal. It told you about woodchucks. Now its doing your math homework for you. However, it isn't doing so without making you rethink every decision you've made in your life. Watch YouTube user zomtheforestcat demonstrate what happens when you ask Siri to divide zero by zero: That's cold blooded, Siri. People online are freaking out about Siri's sass, including Breaking Bad star Aaron Paul.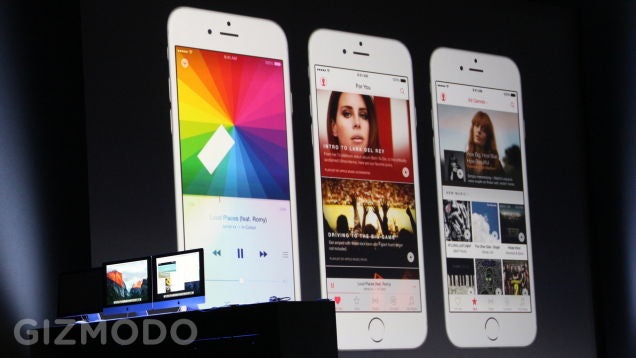 Gizmodo / Darren Orf

Apple Music Is Here—Go Try It Now
Today, Apple is pushing out the latest update to iOS, and in this 8.4 version iPhones users will get some brand new Apple bloat Apple features, chief among them being the long-time-coming Apple Music streaming service.Yep. This is the Beats-powered, star-studded, Taylor Swift-yielding music service we've all been waiting for. It's the supposed Spotify slayer from a company that's been historically known for disrupting the music biz. But this time around, they're riding in the backseat of this cultural revolution. Let's see if they have what it takes to be back in the driver's seat.As is true with most OTA updates, it might take a while for the update to actually be available on your particular iPhone (Settings General Software Update or just try through iTunes), but just keep praying to the software update gods.
TechCrunch / Darrell Etherington

Apple Music Launches With iOS 8.4 At 8 AM PT On June 30
 Apple Music is coming tomorrow, and Apple Music Senior Director and former beats CEO Ian Rogers wants you to be ready, so he has revealed the specifics of when it'll star rolling out. The official launch time for Apple Music is June 30 at 8 AM PT, per a Rogers' blog post and Facebook event, at which time iOS 8.4 will be made available for users to update their devices. iOS 8.4… Read More

SourceFed / Jonathan Holman

Chris Farley Documentary Gets Its First Trailer
Set to hit theaters in late July. If you're a pop culture gearhead, then it's incredibly difficult to omit one of the preeminent comedians of the 1990s: Chris Farley. Orchestrating classic skits on Saturday Night Live and larger-than-life, but lovable oafs in movies like Tommy Boy and Black Sheep, Farley has made an incredibly lasting impact on comedy, and media at large. After tragically passing away at the age of 33 in 1997, he's a prime example of those gone too soon. And with tragedy and fame, people always wish to see the other side, so we've got a documentary

Gizmodo / Maddie Stone

UberBoat Quietly Launches in Instanbul
While Parisian cab drivers took to the streets to pillage and burn Uber vehicles last Thursday, the ever-contentious ridesharing company was quietly rolling out UberBoat across the continent in Istanbul.Yep, you heard that right. In Istanbul you can now tap a button on your phone and summon a speed boat to ferry you across the Bosphorous Strait, a waterway that forms part of the boundary between the European and Asian sides of the city. The trip will cost about $19 USD, but the Beneteau boats Uber's using, which belong to local boat company Navette-Tezman Holding, can carry about 6 to 8 people at once. That still ends up being a bit pricier than public ferries, which according to Bloomberg, serve about 20 routes across the strait for a basic price of 81 US cents. Hopefully that price gap will differentiate the two services enough that Uber doesn't start sparking sea riots, as well.[Bloomberg Business via Ars Technica]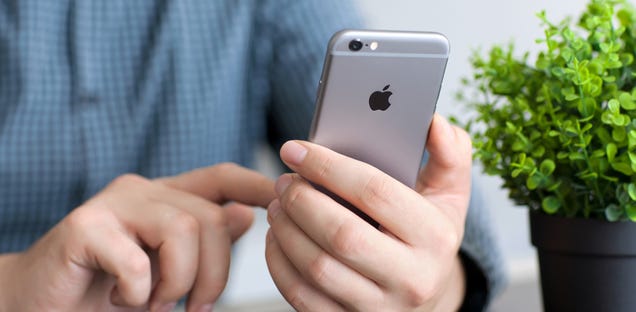 Gizmodo / Maddie Stone

Force Touch is Reportedly Coming to iPhone
Ahoy, an Apple rumor! Unnamed sources tell Bloomberg Business Apple has begun production on an iPhone model equipped with Force Touch, the same haptic feedback feature that made its debut this year in the Apple Watch and the company's new MacBook.The introduction of Force Touch to iPhone is being hailed by some as Apple's latest maneuver to keep pace with the likes of Samsung, whose Galaxy S6's screen can be viewed from the side. But touch sensors aside, don't expect the new iPhone to look all that different: according to Bloomberg's nameless whisperers, at least, the exterior design will be very, very similar to that of the iPhone 6 and 6 Plus. If all goes well, full-scale manufacturing of the new phone could start as early as July, so if you're an iOS user, better start mastering those two-stage clicks soon. [Bloomberg Business]Top image via Shutterstock

Gizmodo / sniffpetrol on Jalopnik, shared by Alissa Walker to Gizmodo

How We Made Top Gear
The very last Clarkson, Hammond & May edition of Top Gear will be broadcast this Sunday and sniffpetrol – by day, mild mannered former Top Gear script editor Richard Porter – explains how they used to put the show together and what it was like to be at the cutting edge of cocking about. There we go then. The sun has set on what I imagine we will one day call Old New Top Gear. Now we sit patiently with seatbelts fastened and backrests in the upright position, awaiting developments from New New Top Gear / The Jeremy Clarkson Car Hour / James May's Amphitheatre Of Cheese.Whatever happens next, it's going to be quite different from what I like to think scholars will one day call Top Gear Classic. It might be made in quite a different way too. I don't know. I only know the way we used to make the show, which was with a mixture of sweat, panic, disagreement and potato snacks.On the programme I hope historians will soon refer to as Top Gear – Original Taste the most important thing for any given item was, unsurprisingly, the idea. If we're talking about a track test, that idea was always pretty simple; is it an interesting car and can we say moderately entertaining things about it while slithering around a runway for six to eight minutes?Ideas for the big, three presenter films were rather more difficult. Coming up with suggestions wasn't the hard part, it was the process that followed in which the idea would be prodded and dismantled and subjected to the same line of questioning it might receive from a four-year-old; Why? Why? No really, why? Why were we going there? Why were we taking those cars? Why were we doing this at all?For those items in which we bought old rotboxes or built something of our own, it was important to have some headline question we were answering or some logical problem we were setting out to solve. Can you buy a car for £100 or less? Can you build your own amphibious car? Can we alleviate travel chaos brought on by snow using machines that normally sit idle in winter?You needed the question for the studio introduction to give some line of logic, some small reason why we were craving your attention for the next half an hour or so. Once the item was up and running you could drift away from that original point, though I believe the best Top Gear stories never forgot it.If the idea couldn't pass muster in the office, in particular at the hands of chief scrutineer Clarkson who worried about this stuff more than anyone on the team, then it didn't happen. Case in point, we once had this notion that we would re-invent the fire engine. Why were we doing that? Because it seemed like they were too big and too slow and therefore took too long to get to emergencies. The solution was obvious; Top Gear would build a small, high performance fire truck.The trouble is, if you make a fire engine smaller there's no room on board for all the ladders, hoses and burly men it needs to do its job. So it has to be big. And then it can't get through gaps in traffic. So you make it smaller. And then it can't do its job. And then…We sat in a meetings for hours debating this round in circles before concluding with heavy heart that the ideal design was a fire engine, as in the sort we already have. The whole idea was thrown in the bin. It would have been easy to have plugged on simply for the sake of seeing Richard Hammond trying to fit a massive ladder onto the roof of a tiny van, but really we'd have been doing it purely for the jokes and, much though it may have seemed otherwise, such brazen comedy chasing was never enough for Top Gear.An idea had to be better than that and, assuming that it was strong enough to withstand being debated and dismantled in the office, the production team would then crack on with finding cars, scouting locations and doing all the things necessary to make it happen. It's all well and good saying that, for example, you're going to re-invent the helicopter and to do so you're going to need four camels and an exploding gazebo in a westerly facing garden but it isn't going to happen without the hardest working, most dedicated and talented production team in television. Fortunately, that's what we had. Even more fortunately, I was only joking about that helicopter thing.While the ground work was being done, the next job was to script the item. It was sometimes complained that Top Gear became 'too scripted' which was the internet's way of saying too set-up, too pre-planned, too close to a cack-handed comedy sketch. In truth, all TV shows are scripted. Obviously that's true of drama shows like Game Of Thrones because dragons are heavily unionised and won't come out of their trailer unless everything is agreed in advance. But 'reality' shows are scripted too, and so are documentaries and improv and the weather report. A television programme with no script at all would be a mess. A script doesn't have to mean every single moment is written down in advance, it can be simply a series of points that lets everyone on the crew how we're going to start, where we're going to go, and what we hope might happen.For a Top Gear track test, the script might have been pretty detailed. It would have presenter words on it, maybe a few chewy metaphors, and it would attempt to pace the item by deciding which lines were voice over, which were in vision, when the car would be moving, when it would be static and so on. Yet even this could change radically on the day, especially if a car revealed new facets or the presenter simply changed their mind on something.A three header item out in the field would be much looser. Sometimes so loose a director would read the script and slowly sigh the words, Is that it? Ideally, there'd be a studio introduction that set out the logic of the story, some attempt to structure the start, maybe a few choice gags for each presenter to attack his colleagues' choice of cars (though they preferred to keep the really good ones to themselves and unleash them like Indiana Jones's whip when least expected) and then a broad attempt to order the item's activities. Even so, one of the most common words on a Top Gear script was a vague, director-baiting place holder that simply said, 'whatever'.The actual process for writing scripts, or at least sitting down to fill in the gaps with 'whatever', took several forms. Sometimes Jeremy would get a rush of blood to the head and crack on with it on his own, then email me a first draft with a simple note at the top; 'ADD FACTS AND GAGS'. Sometimes one or more of us would go over to his flat near the Top Gear office and work on it together. Clarkson would usually drive the computer, jabbing awkwardly at the keyboard with a single rigid digit on each hand, like he was trying to CPR a rat.His ungainly typing style disguised his immense ability as the fastest writer I've ever worked with, rapidly producing first draft words that were sharper, tighter and funnier than most word jockeys could manage after 20 attempts. Every so often he'd pause as he searched for a chunky analogy to illustrate a point and we'd spend a minute or two bouncing gags back and forth, trying to make each other laugh. A lot of Top Gear writing was based around men in a room trying to make each other laugh.Eventually, the script would be in some sort of workable shape, the gold plated unicorns would have been sourced, and we'd be in a position to film the damn thing. For this we would need three film crews – one for each star car in case they got split up and all the better to shoot the three way chats while allowing plenty of editing options to cut out the waffling bits – and a large van full of snack items.Once the item was shot, it would disappear into the edit suite where over many weeks it would be diced and sliced and finessed into the finished item over which voiceover lines would be dubbed.During our usual on-air routine, voice overs were done on a Monday evening the week of transmission, each presenter taking their turn to go into the recording booth while the other two loafed around in the control room, saying unhelpful things over the talkback loop, writing lurid slogans on other people's scripts and generally behaving like children. Restless, middle-aged, deliberately annoying children.Tuesday was writing day. In advance, I'd hash together a first draft studio script, pulling together the planned intros for each film, adding some thoughts for discussions out of them, and doing the 'housekeeping' of adding sections like the 'Tonight….' menu, the Stig 'some say' lines and the guest introduction. Then the presenters would arrive and we'd start the process of refining, revising or completely re-writing the words during which the three of them would read my jokes and either laugh, in which case I would inwardly fist pump, or say 'hmm, not sure about that', in which case I would inwardly sob, though outwardly I would stand behind them at the computer and do neither of those things.At some point in the morning we'd turn our attention to the massive slick of press releases and pictures laid out on the floor behind us and the presenters would begin reading out things and firing one-liners at each other, the best bits of which I'd attempt to write down and later type up into bullet points from which the rough shape of the news segment would emerge.Then, once the script was deemed satisfactory, and there were enough items in the news document, we'd sit down in front of the whole production team and read through our homework. If they laughed at the jokes, we'd go home happy. If the material fell flat on its arse we'd despondently go back to the computer and keep working.Either way, we'd fetch up at the studio the next morning and Jeremy would thunder into the crappy presenters' room at the back of our shabby Portakabin with a dozen new script tweaks, suggestions and jokes. The rest of us might turn up on a Wednesday morning with one vague thought for something that could be improved; only Jeremy would have lain awake all night worrying over tiny details and agonising over the smallest point until he'd got it right. Top Gear might sometimes have seemed like a big, freewheeling, slobbery, shambolic mess but you'd be amazed at the attention to detail. Someone once asked me what it was like to write on the show and the only way I could explain it was to say that we could easily lose 40 minutes arguing whether 'raspberries' was a funnier word than 'hat'.On those Wednesday mornings at Dunsfold we'd spend another couple of hours having debates about such things followed by a technical rehearsal in the studio, a spot of lunch and then all hands on deck. Are the presenters dressed? Is the audience in? Are the machines recording? Then it's show time.Or at least, it was. Maybe one day it will be again. Who knows how Top Gear and its pattern parts replica might turn out in the future. For all concerned, I just hope the production process is something like it was on the show we might one day come to call Top Gear – The Golden Years: Disorganised, exhausting, stupid and a simply enormous amount of fun.Illustration Sam WoolleyContact the author at matt@jalopnik.com.

Uncrate /

2016 Chevrolet Camaro Convertible
Uncrate / 2016 Chevrolet Camaro Convertible

TechCrunch / Sarah Perez

Microsoft Officially Launches Office For Android Phone
 Microsoft this morning announced the official launch of Office for Android phone, five weeks after the company rolled out the suite of applications as a preview. Today's release, which includes Word, Excel and PowerPoint designed for the Android smartphone experience, follows earlier efforts at bringing Office to Android tablets, as well as support for Office on iOS devices, Windows and… Read More

Techmeme /

Apple Music signs thousands of independent labels after changing royalty structure during trial period (Billboard)
Billboard:
Apple Music signs thousands of independent labels after changing royalty structure during trial period  —  Apple Music Signs Beggars Group, Merlin: Sources  —  Beggars comprises the imprints 4AD, XL, Matador and Rough Trade and has had a hand in the careers of Adele, Radiohead and Arcade Fire …
Uncrate / Aston Martin DB9 GT
Uncrate / Lexus Hoverboard

Land Rover Defender 2,000,000 | Uncrate /

Land Rover Defender 2,000,000 | Uncrate
Land Rover Defender 2,000,000 | Uncrate / Land Rover De […]

Gizmodo / Adam Clark Estes

Google Finally Gives Revenge Porn Victims a Way to Remove Abusive Links
It's about damn time. Now that about half the states in the nation have passed laws banning revenge porn and several people have been convicted under those laws, Google says it will finally give revenge porn victims the option to get said revenge porn removed from searches. The search giant made the announcement today on its public policy blog. The plan for removing links to revenge porn sounds pretty similar to the way that many state laws address the issue—very carefully, given the First Amendment implications involved. Amit Singhal, head of Google Search, writes:Our philosophy has always been that Search should reflect the whole web. But revenge porn images are intensely personal and emotionally damaging, and serve only to degrade the victims—predominantly women. So going forward, we'll honor requests from people to remove nude or sexually explicit images shared without their consent from Google Search results. This is a narrow and limited policy, similar to how we treat removal requests for other highly sensitive personal information, such as bank account numbers and signatures, that may surface in our search results.In the coming weeks we'll put up a web form people can use to submit these requests to us, and we'll update this blog post with the link.Singal adds that a form that will allow victims to send in requests will appear "in the coming weeks." Exactly how Google will vet those requests remains unclear.Either way, it's a tremendous step forward in the way-too-arduous fight to put a stop to this vile behavior. There's also a bill due to be introduced soon to the House of Representatives that would make revenge porn a federal offense. While debating that legislation is sure to turn into a free speech battle, it's encouraging that companies as big and powerful as Google are taking a strong stance on this issue. Let's hope others follow.Contact the author at adam@gizmodo.com.Public PGP keyPGP fingerprint: 91CF B387 7B38 148C DDD6 38D2 6CBC 1E46 1DBF 22

TechCrunch / Kyle Russell

We Went To A Preview Event For McLaren's New $3M Hypercar
 When we randomly got an invite to a Bay Area preview event for McLaren's new $3 million hypercar a few weeks ago, we had to attend. Who could be there? Would we run into some familiar startup faces? Some venture capitalists who've managed to beat the S&P 500 and felt like rewarding themselves? Read More

TechCrunch / Natasha Lomas

EFF's 2015 Data Privacy Report Lauds Apple, Dropbox, Slams Verizon
 Digital rights organization the Electronic Frontier Foundation (EFF) has published its fifth annual Who has your back? report into online service providers' transparency and privacy practices when it comes to government requests for accessing user data. Read More

Tech / Madeline Stone

A shack in SiIicon Valley and a mansion in Austin: Here's what a $1-2 million home looks like in 7 major US cities
It's becoming more and more expensive to live in Silicon Valley, and recent studies by real estate brokerage Redfin show that more and more people are looking to move away from the area.  When you compare the modest homes that you can buy in Silicon Valley with the mansions you could buy elsewhere, it's easy to see why.  Our friends at Redfin helped us to find homes that will cost you $1 million or $2 million in different cities across the U.S. You might be surprised to see how much the same amount of money can get you in different real estate markets.In Silicon Valley, $1 million gets you a modest home that was built in the '70s. Price: $999,999 Square feet: 2,474 Address: 5122 Kozo Place, San Jose But in Seattle, $1 million can get you a sleek, modern home with views of Lake Washington. Price: $1.05 million Square feet: 1,620 Address: 2518 Everrett Ave E, Seattle In Boston, the same amount of money buys you a Tudor home with four bedrooms and 2,596 square feet of space. Price: $999,900 Square feet: 2,596 Address: 284 Pond Street, Boston  See the rest of the story at Business Insider

theCHIVE /

The Cavs and Warriors get the Jimmy Fallon Superlative treatment : theCHIVE
theCHIVE / The Cavs and Warriors get the Jimmy Fallon S […]

SourceFed / Andrew Fahey

Tesla for the Common Man
Tesla Motors' Model 3 will have a driving range of at least 250 miles on a single charge, and is going to cost a mere $35,000. The Model 3 will be a part of Tesla's third generation of electric cars. It will join the ranks of Tesla's $70,000 Model S and $80,000 Model X crossover. As well, the Model 3's $35,000 price tag and 250 mile range beats both the Chevrolet Bolt's $38,000 price and 200 mile range. Tesla's Model 3 is going to be huge for the future of alternative energy vehicles. Having an affordable electric option is going

Gizmodo / Maddie Stone

Elon Musk's Space Internet Plan Is Moving Forward
In yet another episode of 'What crazy idea is Elon Musk trying to disrupt the world with this week?,' the billionaire's space company has officially requested FCC permission to begin testing satellites for what could become a globe-spanning internet.Rumors of said spacenet began to crystallize this past January, when Businessweek published a report outlining SpaceX's plan to cover every human being in a glorious blanket of high-speed wifi. Basically, Musk wants to use a SpaceX Falcon 9 rocket to shoot a constellation of small satellites into low Earth orbit that'll beam signals to the far corners of the planet. The space internet would eventually pick up a decent chunk of web traffic in urban and suburban regions, in addition to bringing billions of Internet-less people into the digital age. That, at least, is the plan. And with the new FCC filing—which would allow SpaceX to test the antennae on its satellites and determine if they're currently strong enough to send signals down to Earth—it's one that the Musk seems to have a vested interest in pushing forward. If the FCC permits it, SpaceX could begin launching test satellites as early as next year. And if all goes well, the service could be up and running in as few as five.But. There's one big issue here that SpaceX seems to be skirting, and that's the price tag for the whole shebang. Deploying satellites closer to home makes good sense from a speed perspective—it cuts down on latency, the time delay issue that makes traditional satellite internet (which involves much larger satellites positioned much higher above the planet) vexingly slow compared with fiber optic connections. But there's a tradeoff— the signal from low-orbiting satellites won't be able to cover nearly as much of the planet. So, you'll need a lot of satellites. Four thousand, according to Musk's latest math.As Wired discusses this week, constructing and deploying four thousand satellites, even into low Earth orbit, could end up being very, very expensive. Indeed, a Bill Gates-backed effort to create a low Earth orbit space internet in the 90s folded when costs ballooned out of control. And when you're talking about creating a service that's accessible to folks in developing countries, it goes without saying that it's going to have to be dirt cheap.We'll just have to wait and see if SpaceX can hack it. At this point, anyone that can offer me the tiniest sliver of hope for a Comcast-free future has my blessing. Godspeed, Elon.[The Washington Post | Wired ] Follow Maddie on Twitter or contact her at maddie.stone@gizmodo.comTop image via SpaceX

TechCrunch / Tad Milbourn

In the Future, Employees Won't Exist
 Contract work is becoming the new normal. Consider Uber: The ride-sharing startup has 160,000 contractors, but just 2,000 employees. That's an astonishing ratio of 80 to 1. And when it comes to a focus on contract labor, Uber isn't alone. Handy, Eaze and Luxe are just a few of the latest entrants into the "1099 Economy." Read More

theCHIVE » theCHIVE / Cameron

The ratings for the NBA finals are out of control (2 Photos)
theCHIVE » theCHIVE / Cameron The ratings for the NBA f […]
Techmeme /

iOS 9 code hints 1080p, 240fps, flash coming to iPhone FaceTime cameras (Zac Hall/9to5Mac)
Zac Hall / 9to5Mac:
iOS 9 code hints 1080p, 240fps, flash coming to iPhone FaceTime cameras  —  Code found in the first iOS 9 developer betas reveals that Apple is planning to support some significant camera features and upgrades with the new software version.  Presumably planned for the next iPhone hardware version …

Techmeme /

Instagram is launching a redesigned website with bigger photos (Jacob Kastrenakes/The Verge)
Jacob Kastrenakes / The Verge:
Instagram is launching a redesigned website with bigger photos  —  Instagram's website is about to look much nicer.  It's introducing a new web design on desktop and mobile this week that cleans up the page and makes photos much bigger than they are now.  Most noticeable is the change …
TechCrunch / Greg Kumparak

Everything You Need To Know From Today's Apple WWDC Keynote
 Apple announced a ton of stuff today at WWDC. Don't have time to catch up on all of it? Here's everything they announced in rapid fire, bite-sized bits. Read More

Gizmodo / Sean Hollister

Windows 10 Is Coming July 29th
It's official. It's free. (But not for pirates.)This is how you get it.This is what it's all about:And here's everything else we know.Windows 10. It's coming. Get ready.[Microsoft]Contact the author at sean.hollister@gizmodo.com.
TechCrunch /

Google's Cardboard VR Now Works (Very Well) With iPhone | TechCrunch
TechCrunch / Google's Cardboard VR Now Works (Very Well […]

Google Launches Smart Lock Passwords Manager For Android To Make Signing Into Apps Easier /

Google Launches Smart Lock Passwords Manager For Android To Make Signing Into Apps Easier
Google Launches Smart Lock Passwords Manager For Androi […]

TechCrunch / Matthew Panzarino

GoPro Working On A VR Camera Array And 'Quadcopter' Drone
 Today, GoPro announced that it was working on an array that combines 6 GoPro Hero cameras for spherical shots all at once. CEO Nick Woodman says that when Facebook bought Oculus, the 'gauntlet was dropped' and GoPro started work on a spherical setup that could generate content for virtual reality and augmented reality systems.
Woodman also said that the company has software in… Read More

TechCrunch /

GoPro Working On A VR Camera Array And 'Quadcopter' Drone | TechCrunch
TechCrunch / GoPro Working On A VR Camera Array And 'Qu […]

Gizmodo / Bryan Lufkin

Android Pay Is Google's Plan for the Mobile Payments Future
We suspected that Google would announce about a new payments system at I/O, and we were right. Enter Android Pay.Android Pay is an open-platform API that enables customers to make payments from their credit cards within an Android mobile app. To use it, unlock your phone like normal, place it in front of the data-slurping terminal, and boom: payment complete. A virtual account number is created; your card number isn't shared at the store.Android Pay is partnering with over 700,000 stores, including Best Buy, Gamestop, Macy's, Bloomingdale's, Whole Foods and McDonald's. Google says it will work with major cards (Visa, AmEx, Discover, MasterCard) and major phone companies (AT&T, Verizon, T Mobile).It will also integrate with other apps like Groupon and Grubhub, which will offer the Android Pay payment option to users as they make their purchases within the Groupon or Grubhub app.The writing for a new payment system was on the wall: Earlier this year, Google acquired mobile payments app Softcard, and there had been rumors about a revamped Google Wallet. In this world of Venmo lovers, digital payments systems are getting more and more popular for individuals, and companies also want give that option to their consumers. Google Wallet is clearly taking a backseat. It's not being completely replaced, though—it'll stick around as a peer-to-peer, Venmo-like service in which folks can send each other money from their bank accounts. Android Pay, meanwhile, is the retail muscle Google Wallet never had.Payments is a hot topic among tech companies: Android Pay follows Apple Pay, Samsung Pay, and even Facebook now allows person-to-person payments in chat threads. Android Pay is just the latest of systems that are poised to permanently change the way people shop and fork over their hard-earned cash.
TechCrunch / Darrell Etherington

Google's Cardboard VR Now Works (Very Well) With iPhone
 Google's Cardboard VR app first appeared last year at I/O 2014, but the initial version was somewhat limited in terms of device support. A new version released this year works with devices with screen sizes ranging up to 6 inches, but the more exciting news for many might be that it now also works with iPhone. Read More

Gizmodo / Sarah Zhang

Sunlight and Graphene Could One Day Power a Spaceship
Graphene, already a plenty weird wondermaterial, has an unexpected new property that could one day play a role in space exploration: When hit with light, it propels forward. Huh! Scientists accidentally stumbled across this discovery when studying graphene sponges, crumpled up versions of the single-atom thick sheets of carbon. As the team used a laser beam to cut the graphene sponge, the beam itself seemed to inch the sponge forward. So they set up some controlled experiments, which New Scientist describes below:The team placed pieces of graphene sponge in a vacuum and shot them with lasers of different wavelength and intensity. They were able to push sponge pieces upwards by as much as 40 centimetres. They even got the graphene to move by focusing ordinary sunlight on it with a lens.So what's going on? One obvious theory would be something similar to the idea behind solar sails. Photons of light have momentum, and they transfer it to whatever they're hitting. But with the graphene sponge, it seemed to be moving too much to be momentum alone. Here's how New Scientist explained the team's alternative theory: Instead, they think the graphene absorbs laser energy and builds up a charge of electrons. Eventually it can't hold any more, and extra electrons are released, pushing the sponge in the opposite direction. Although it's not clear why the electrons don't fly off randomly, the team was able to confirm a current flowing away from the graphene as it was exposed to a laser, suggesting this hypothesis is correct. To be clear, this is a bizarre observation about graphene that still needs to be confirmed by other scientists. And while graphene is great, it's hard to make on a commercial scale. It's easy and fun to dream up uses for graphene, but we'll have to wait and see whether it lives up our imaginations. [New Scientist, ArXiv] Top image: An artist depiction of a solar sail, which graphene could make obsolete. NASAContact the author at sarah@gizmodo.com.

Gizmodo / Brent Rose

Project Jacquard Hands-On: Google's ATAP is Putting Sensors In Fabric
Roaming around the floor of Google I/O we got our hands on one of the prototypes from ATAP, Google's DARPA-like experimental lab. It's called Project Jacquard, and it's nice n' soft. It's a fabric that can control your phone.Jacquard is about weaving touch sensor technology into fabrics. Using conductive thread it's possible to weave a mesh that looks not unlike the matrix of sensors under your touchscreen. But because it's just simple thread it can be manufactured at scale and woven on industrial equipment. In other words they should be able to make a lot of it, cheaply and easily. While you can see the grid pattern of the touch sensor in the photo up top, we were told that it can be made to be totally seamless, so you don't even know it's there. In their demo area ATAP had some woven into a tablecloth that was connected to different devices. It worked basically just like a touchpad. On a computer screen you could see a visualization of what the fabric perceived. It could sense multiple fingers dragging, tapping, swiping, and it even did a good job sensing different levels of pressure. I was also able to tap to turn on some Philips Hue bulbs. Swiping up/down adjusted the brightness, and swiping left and right changed the bulbs' colors. You can use it to play/pause/skip tracks on your phone's music player. They said it might even be possible to make a whole shirt out of the stuff, where the shirt acts as a micro-controller with various sensors (accelerometers, gyroscopes, pressure sensors, heart rate monitors, etc) attached. While they told us us that to start out the primary goal is to control smartphones with it, one could imagine some fun scenarios. A robot teddy bear that responds to your kid's touch when they're playing with it. A swipable pillow on your couch to adjust lighting or your entertainment system. A bed sheet that acts as an sleep (or sex) tracker. Pants that could control your phone—you could literally butt-dial someone!We'll be finding out more tomorrow morning at 9am PST but in the meantime, what would you use this kind of technology for? No idea too crazy.

Gizmodo / Bryan Lufkin

Facebook Messenger Lets You Send Money In Chat Threads Now
Facebook's payments feature for the Messenger app has been rolling out slowly across the U.S. and landed in New York City today armed with a couple new features. But how does it stack up against Venmo? I repaid a $5 happy hour debt to fellow Gotham-dwelling Gizmodian Darren Orf to find out.First introduced back in March, the payments feature allows you to instantly pay or receive money from your friends. But two new features make it even better. Now, if you're having a conversation with someone in Messenger and type out a dollar amount, it automatically turns into a hyperlink. Click it, and you'll instantly be prompted to pay the person that amount. This also works in a group chat: If you're chatting several people on the desktop version of Messenger, you can pay individuals without leaving the chat. Everyone in the conversation will see who paid whom.I took the updated version for a spin and found it easy to use, plus doing it in a messaging app is pretty organic.I opened Messenger and clicked on an already existing chat thread with Mr. Orf. Here, I could file mytruant $5 payment for a long-ago imbibed IPA. I had two option