Top News

Gizmodo / Jamie Condliffe

What Happens If a Self-Driving Car's Passenger Isn't a Passenger?
Presumably someone at Google is making sure that the car knows its driver is actually a human, rather than a rock. Or a particularly large cat.[XKCD]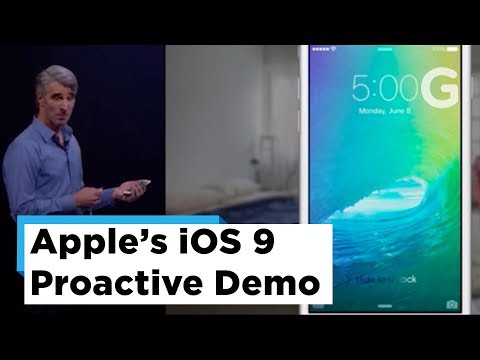 Gizmodo / Darren Orf

Siri May Transcribe Your Voicemail Because Who Uses Voicemail Anymore?
Phones aren't really used for their original purpose anymore: Making actual phone calls. In fact, most of us don't even want to deal with listening to missed voicemail—and Apple's reportedly working on a fix for that, too. According to Business Insider, Siri may soon be able to transcribe your voicemail for you. And if you give her permission, she could even tell callers where you are and why you can't answer. This new feature is reportedly called iCloud Voicemail, with Siri essentially taking the place of your conventional voicemail. It seems likely that Apple will handle voicemail transcription much like it currently handles voice translation, sending information to Apple and then transcribing back to you—possibly through iMessage.Like many of Apple's recent new features, voicemail transcription isn't anything new. Google already does something similar through Google Voice and other carriers, like T-Mobile, offer a similar service. Last month, Google even improved how well Google Voice can transcribe with a nice 49 percent accuracy boost, so some big companies seem pretty focused on making sure you never have to listen to another voicemail again.The official slate of new iOS 9 features is pretty much set for next month's launch, where Siri is due to get an overhaul to look more like Siri on the Apple Watch, as well as all-new Proactive features much like Google Now. So we most likely won't see this new voicemail service until next year with iOS 10 and the iPhone 7. You'll just have to listen to all those voicemails from your parents for one year longer. [Business Insider via Engadget]

TechCrunch / Sarah Perez

What It's Like To Use Amazon's New Dash Buttons
 At first, everyone thought they were an April Fool's joke. But Amazon Dash buttons are real, and just this past week, they became available to all Amazon Prime members for a mere $5 apiece. (Hey, Amazon, shouldn't they be free?) The buttons are physical hardware devices that you set up to be associated with a particular SKU on Amazon, allowing you to easily re-order common… Read More

Gizmodo / Kelsey Campbell-Dollaghan

Ikea Is Buying Up Whole Forests, and So Is Apple
Ikea bought 83,000 acres of forest last month. In April, Apple bought 36,000 acres. What's the reasoning behind these retail giants buying their own forests? To manage them.Last year, we saw major technology and retail companies buying up wind and solar farms. Walmart, Facebook, Apple, Ikea, Google—all decided to either build or buy renewable energy farms. Nearly as many made pledges to start using fully renewable energy sources: Ikea said it would become "energy independent." Facebook is already using all-renewables-powered data centers to manage all your likes. Now, some of them are going further down the supply chain to manage the provenance of their materials—by buying up the forests that source their paper and wood. Last week, The Wall Street Journal reported that Ikea had bought up almost one hundred thousand acres of forest in Romania and the Baltic—this, after the company had been accused of "brutal" logging practices in Russia and cutting "old forests that have high conservation value," according to the WSJ. The company doesn't log in Russia anymore, and instead will focus on farming its Romanian forests, managing its purchase to create a renewable source for its operations. After all, Ikea uses one percent of the world's wood supply, a number it's trying to scale back by half. It's all part of the company's plan to become "forest positive" in the next five years, growing more wood than it uses. Similarly, Apple recently bought up a 36,000 acres of forest in Maine and North Carolina. These areas are "working forests," or regions that act as renewable sources of wood and paper pulp for industry. Apple and the Conservation Fund, which is collaborating on the project, says that these "working forests" are increasingly being developed. That's not only bad news for them commercially, but bad news for forests that were once outside the scope of industry—as Apple's Lisa Jackson explained in a post about the purchase:We are in the midst of one of the greatest land transfers in history. In the last 15 years, we've already lost 23 million acres of forestland that provided the pulp, paper, and solid wood material for products we all use. That's roughly an area the size of Maine. As land continues to be sold and change hands at an alarming rate, an estimated 45 million more acres are currently in the crosshairs of development.The goal of the Conservation Fund's work is to create limits on how those working forests can be used beyond producing paper products. These are designed to "ensure sustainable harvests and restrict the subdivision or conversion of land to non-forest uses," the group writes. It's a relatively new idea, and one that's been pioneered by scientists including a Harvard ecologist named David Foster, who was interviewed by The New York Times about his work on forestry management back in 2009. Here's how he summed up the problem:Now we tend to do it in places we don't see. And we're going to preserve our land, but, hell, we live in houses and we like the wood. Where's it coming from? It's going to come from British Columbia and Malaysia — and cutting it is going to do damage to much more pristine areas and without oversight.Now, Ikea and Apple are still corporations, and they have very different goals than ecologists and conservationists. But they seem to have found some middle ground for the moment to better manage forests that are already logged, in part, perhaps, thanks to the growing awareness of the public. It'll be interesting to see how this fairly new idea—-that partnering with private corporations could actually leverage the strength of "working forests" and protect the vulnerable old-growth forests and other fragile ecosystems that still exist in the world—will play out over the coming decades. Lead image: njajContact the author at kelsey@Gizmodo.com.

Gizmodo / Jamie Condliffe

Amazon Announces New Car Show Featuring the Old Top Gear Presenters
Amazon has announced that Jeremy Clarkson, Richard Hammond and James May will be reuniting to create "an all-new car show" that will be exclusively on Amazon Prime.The new show will be produced by the old-time Top Gear executive producer Andy Wilman and is scheduled to go into production "shortly." It will apparently appear on screens in 2016. For what it's worth, Jeremy Clarkson has said that the move makes him "feel like I've climbed out of a bi-plane and into a spaceship." I'm very excited to announce that Hammond, May and I have signed a deal with .@AmazonVideoJuly 30, 2015The BBC motoring show came to an end of its current form after Jeremy Clarkson admitted to having punched a producer in the face. Clearly Jeff Bezos is more tolerant than the BBC. It's probably a savvy financial move: Top Gear is the most watched factual program in the world, attracting a global audience of around 350 million people per year. The move means that if you live in a country served by Amazon Prime video then you'll have to pony up an annual fee to watch it. If you live somewhere without Prime service, though, you may still be able to tune in: the Wall Street Journal reckon that Bezos will license the show local broadcasters in other countries.[Amazon]

Gizmodo / Jamie Condliffe

Amazon Announces New Car Show Featuring the Old Top Gear Presenters
Amazon has announced that Jeremy Clarkson, Richard Hammond and James May will be reuniting to create "an all-new car show" that will be exclusively on Amazon Prime.The new show will be produced by the old-time Top Gear executive producer Andy Wilman and is scheduled to go into production "shortly." It will apparently appear on screens in 2016. For what it's worth, Jeremy Clarkson has said that the move makes him "feel like I've climbed out of a bi-plane and into a spaceship." I'm very excited to announce that Hammond, May and I have signed a deal with .@AmazonVideoJuly 30, 2015The BBC motoring show came to an end of its current form after Jeremy Clarkson admitted to having punched a producer in the face. Clearly Jeff Bezos is more tolerant than the BBC. It's probably a savvy financial move: Top Gear is the most watched factual program in the world, attracting a global audience of around 350 million people per year. The move means that if you live in a country served by Amazon Prime video then you'll have to pony up an annual fee to watch it. If you live somewhere without Prime service, though, you may still be able to tune in: the Wall Street Journal reckon that Bezos will license the show local broadcasters in other countries.[Amazon]